Website Valuation Tools Compared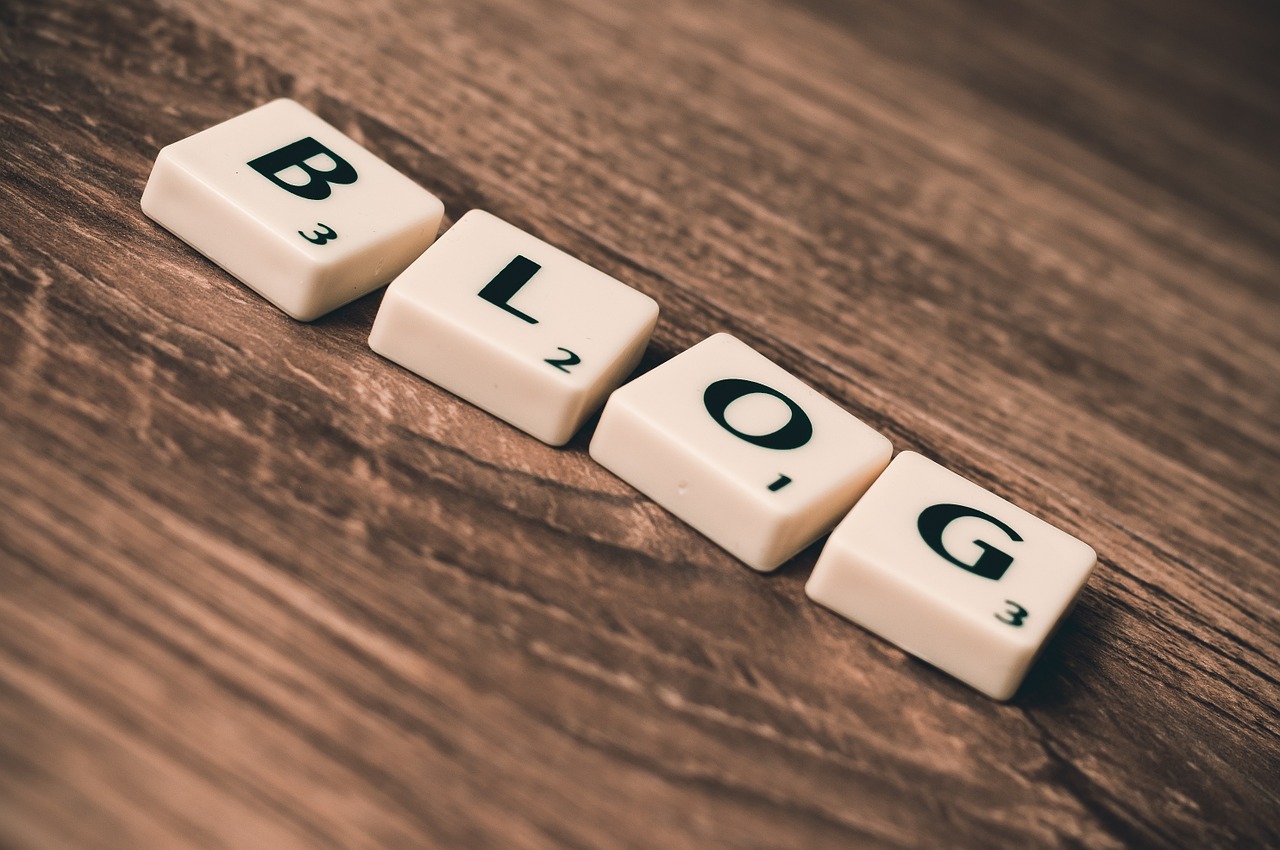 Website owners always want to know how much their sites are worth, and that is why website valuation tools are so popular on the Internet. Over the years I came across several of them, and in this article I will talk about some.
1. DnScoop
During my tests the valuations were realistic at least. It tilted on DailyBlogTips.com, but the other three were not bad. I still would not use this tool for a real evaluation, but we can say it didn't suck as bad as the others.
Sample Valuations:
DailyBlogTips.com value: $4.53 Million
DailyWritingTips.com value: $25,288
DailyBits.com value: $4,452
FreeOnlineDiets.net value: $0
Factors considered:
Domain Age
Google PageRank
Inbound Links
Alexa Traffic Ranking
Site Category
2. Stimator
The tool takes into consideration several factors, but the valuation seems overestimated.
Sample Valuations:
DailyBlogTips.com value: $1.66 Million
DailyWritingTips.com value: $886,458
DailyBits.com value: $506,278
FreeOnlineDiets.net value: $51
Factors considered:
Google PageRank
Inbound Links
Traffic Volume
Domain Value
Social Bookmarking
Directories Inclusion
3. BizInformation
Valuations are completely off the mark.
Sample Valuations:
DailyBlogTips.com value: $7.19 Million
DailyWritingTips.com value: $1.04 Million
DailyBits.com value: $621,544.8
FreeOnlineDiets.net value: $2,639.6
Factors considered:
Traffic from Compete.com
DMOZ listing
Google PageRank
External links
Social bookmarking sites
Other Tools
Some other tools that you might want to check. Most of them perform even worse than the ones I highlighted above though:
SiteValueCheck.com
Welcomia.com
Business-Opportunities.com
MYWebsiteWorth.com
NinjaWebsiteAppraiser.com
WebsiteValued.com
Conclusion
I would recommend using these website valuation tools only for fun. They can be useful to give you some data about the website in question, but that is about it.
If you want to buy or sell a website, nothing will substitute an individual and business oriented evaluation. That is, you will need to take a closer look at real traffic numbers, real revenues and profit margins, potential and the like. I talk more about it on the article How Much is My Site Worth?.
Browse all articles on the Monetize category
37 Responses to "Website Valuation Tools Compared"
nelis

These tools are nice gadgets but they don't tell you much. the valuation of an object (company, painting website e.g.) are best done by humans using models they can understand and manipulate. Case is different. If valuations where easy we would not have a financial crisis.

scheng1

haha, the $7m sounds like a good figure. Why dont you approach Google and sell your blog for $7m?

Jon

I usually use websiteoutlook.com – it seems to be somewhat accurate.

For example, it lists dailyblogtips.com at $363,175 – probably the most accurate of the previously mentioned values. Although, it does list google.com at $2.41 billion; which does seem a bit low. Either way, I think its better to assume low and then be pleasantly surprised when you are able to secure a larger payout.

From my experience, a websites value (especially a blog) can be roughly estimated based off of 12-18 months worth of future earnings.

This method of valuation is outlined here:

Oliver

As everyone keeps saying, these are just for fun but can be interesting to see how much your own site is worth compared to others. I'm going to see how much my site site is worth just for a laugh. A value of a site can depend on the age of the domain and the demand on the market.

Rick Regan

@Nhoel,

My valuation metric is people reading my stuff and liking it (which they do). My subject is not a money maker; in fact, I don't even try (I don't run ads).

Bash Bosh

Well,

I think that these tools can't provide the right value for any website on the internet.

After all, it all depends on your sale skills and demand on the market. Best thing to valuate your site is to check some online marketplaces where others sell their own sites like SitePoint (Flippa) or on DigitalPoint Marketplace.

BWI

Serious? This kind of stuff is junk. The one you rated best, I would probably rate best only because it rated one my sites as a zero (a pretty close estimate). Those types of sites are a horrible waste of time. DnScoop gave old Alexa info, said my domain could be leased (it can't), said I had a ton of backlinks (but didn't consider if all those links were from one domain or not), and based some of a sites value on whether or not I was using Text Link Ads. It's value also appeared very strongly influenced simply by site age.

I would use a service like Site Grader. It won't give you a dollar value, but it does give you good details on a website and it's market presence.

GetBrowser

From where I stand, BizInformation is a better one.

Daniel Scocco

@Matej, I am not a fan of talking business strategy openly 😉

Nhoel

@Rick Regan If you think yours at bad, you should see mine =) but that's okay, im still new.

Phaoloo

Find these tools are great to spice up your blogging experience. Sometimes you just need to see the stats and laugh at them lol

elmot

Your site literally according to those website valuation tools is a "million dollar" blog site.

Wow!

Anand Srinivasan

I believe in the most traditional ways – Find out your average revenues (Adsense, affiliate,et all) over the past 3-6 months and multiply it by 15. That is what your site's valuation should be..

Zeesu

most of these valuation tools are free.I think a person who deals in buying/selling website will mostly see the annual revenue of the website to estimate the worth.

Dana@Online Knwoledge

Surely it only for fun because the price of blog is unique that can not be told by machine. And it is fun to know my blog worth $1,900. 😀

Rocky Garcia

I've just tested Dnscoop and like just what Daniel said, this one gives very realistic testing. The factors really evaluated my site unlike other site price tester out there that gives unrealistic results.

I think these tools are very useful for bloggers who plan to sell their blog. For my choice, I narrow it on DnScoop and Stimator. While DnScoop use the basic factors to consider, Stimator gives more accurate results.

Chester

Mine's worth $342,457.67 at BizInformation, $19,768 at DnScoop and $18,353 at stimator. Lol. I wish that's the real deal!

Lee Ka Hoong

My blog worth $543,453.60 at BizInformation, $16,748 at DnScoop and $14,373 at stimator, that's interesting, but don't take it too serious, just treat it as a games. 😀

Matej

TechCult, now I see DailyBits is selling … what's your next project Daniel :), buying Adsense sites or?

I really like reading blogs like selfmademinds.com or similar, you should start similar, so that we can learn more from you, blogging tips are boring and onlineprofits is not free heh … 😉

sbunting108

The details were all wrong on my website aparently I have Page Rank 11 and 0 backlinks! LOL

Ryan

Awesome post – haha it's funny to check out my friends sites that they claim are doing so well….only to find they are "worth" less than mine.

Not that I can really talk. But someday I'm going to be worth millions like DailyBlogTips 🙂

yodz

I just saw one when I googled my blog which says my blog is worth $6987. I never thought there's too many other tools about valuation stuff. I will definitely try it – just for fun.

Mr. I

I never consider them seriously. These are just for fun.

I had read somewhere that the best way to estimate value of website is by multiplying monthly revenue by 12(rule does not apply for 0 revenue 😉 ). This is good way to evaluate a site and ask a good price if you need to sell it.

Blake @ Props Blog

All the site valuation sites are obviously just for entertainment. Someone who is serious about selling their site need to get a USPAP certified business appraisal.

My wife worked in business acquisitions before the lending market went to crap. I learned that there are way more variables to how much a business or site is worth than what one would first believe. Branding, intellectual property, and other assets play a large role. Obviously earnings also play a huge role.

Like Daniel mentioned in his article about "how much is my site worth?" there is usually a multiplier. If I remember right, Leah said a normal well monetized and established website would probably get a 3x annual multiplier, and long standing sites could see as high as 5x or more.

Last week I wrote a couple of reviews of major blogs (DBT included) and the valuation site I used (bizinfo) generated a lot of comments as expected (controversy breeds comments.. I'm glad it worked!). If you look at the traffic stats on most valuation sites you they are great indicators of how far off the valuation is. For example, BizInfo.org claimed my site had 8-15 times the amount of real traffic I get.

These are for entertainment, just remember that 😉

Rick Regan

I tried these out for laughs. Here are the results for my site:

dnscoop.com: $382
stimator.com: $7,267
bizinformation.org: $21,064.80 (wow — it knows it down to cents! 😉 )

Good thing I'm not in it for the money 🙂 .

Web Marketing Tips

Yes these are really interesting to see but when any one show less value its turned me off and I never use that one again …

I do not think that these will play great role … yes if you have time and want to spend than this one is really good one.

Pascal

I strongly recommend not to use such above tools and site value estimation sites. Just waste of time. Your site's value based on the buyers potential and current state of online earning.

Usually no such above tools or sites include these basic terms.

But I strongly recommend to submit your site to such value estimation sites, if your site is new. Because these sites have been crawled by search engines often. So your new site gets indexed faster.

So make use of everything for your own benefit. 🙂

Yuen

Don't believe them at all, 179 degree of market.

George Serradinho

Checked out my blog at Biz Information and it was valued at $861,811.8.

Some how I don't believe that estimate, sounds very high for me.

V.C

I personally can't believe in these tools.
Every guessing and simile is kind of.
Comments are closed.