Promoting content on social bookmarking sites is one of the most popular marketing strategies around the Internet. And not by chance. Getting featured on the front page of those websites can send tens of thousands of visitors to your blog in a matter of days.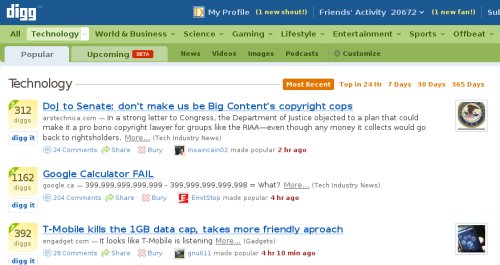 The concept
: Also called social news aggregators or community bookmarking, social
bookmarking sites
represent a family of websites that allow users to discover, submit, share and vote on stories and articles from around the Internet. The most popular social bookmarking sites are Digg.com, Reddit.com, StumbleUpon.com and Del.icio.us.
If your blog is relatively new, you will need to submit your top quality content to those sites and hope that other users will like it and rate it. Should enough people vote your story up, it might end up on the front page, sending a huge amount of traffic to your blog or site.
Once your audience starts building up, there is a chance that the readers themselves will submit and promote your content on those bookmarking sites.
Does it work?: Absolutely. As far as traffic generation is concerned, there are very few techniques and channels that will beat social bookmarking promotion.
That being said, that are a couple of things that you should know. First of all, social bookmarking traffic is very peculiar. It does not click on ads. It does not stick around on your site. And it rarely subscribe to your RSS feed.
Secondly, not all types of content will work on all social bookmarking sites. SEO and blogging related topics tend to perform really poorly on Digg, for example, while political coverage receive good attention on Reddit. Over the time you will need to find what is the right social bookmarking site for your content, therefore.
How to get started: Generating a couple of hundred page views with social bookmarking sites is an easy task, you just need to submit your story and ask some friends to vote on it. Making your story go "hot," attracting tens of thousands of visitors, however, is a whole different story.
To tap into the real potential of social bookmarking sites you will need first to understand how they work. What kind of content users are looking for? How the voting works? What are the hidden rules of those communities?
The best way to answer to those questions is to become a user on those sites yourself. Once you get a grasp of what is going on, start testing and see how things are going to work for your site.
Take a look at How to Create Digg-Friendly Content and A Comprehensive Guide to StumbleUpon for a more in-depth look into those sites.
Over to the readers: What is your experience with social bookmarking sites? Do you think they are a necessary part of any online marketing strategy?
Website Traffic Series