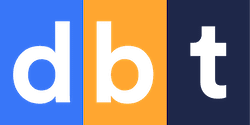 We are on a mission to help you improve your shopping experience by only buying from the best brands, at their best prices.
Let's face it, the Internet is filled with 1,000's of spammy comparison and review sites that actually make your buying decisions harder, not easier.
They review a whole bunch of products in the hopes that you end up buy something.
It's time for a change.
We are not just another comparison or review site
What if there was a website that actually did real unbiased reviews and only researched the best products by brands who actually care about their customers needs?
Introducing DBT.
Why we created DBT.
Quite simply for 3 main reasons:
1. Shopping decisions should be simple, fun, and educational
2. You deserve better, when it comes to spending your hard earned money.
3. Never pay full price again! If there is a discount or coupon available. (we will find it)
That's it. We searched for a website like this for ourselves. Didn't find one, so we said, hell let's create one ourselves.
And that's our story. DailyBlogTips.com was born.
Meet our team of contributors. 
Our advertising policies
We make our money through online advertising – which makes this site free for you to use.
We're not trying to pull a fast one or rip you off, but we do need to pay all of the talented people who work on this site, so we've adopted an advertising policy that works best for us and for you.
If you have any questions, please use our contact form.
We're not trying to trick you into buying things you don't want or need, we're just making you aware of the dynamic you are already involved in, so that you can consciously take part.
Advertising has been rightly and wrongly demonized over the years, but it's part of keeping the internet free, so working together we hope we can make it a more reasonable payment system for everyone.