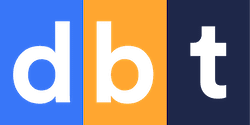 Welcome to DailyBlogTips! Our name probably gives you a pretty good clue about what you can expect from the blog. There are more than 600 million blogs online. Around 4.4 million new posts are published every day. WordPress blogs host 70 million new posts per month. 30% of all bloggers around the world reside in the U.S. Quite astonishing for something that was almost inexistent a few years ago right?
Most of those blogs, however, get abandoned after an initial period of enthusiasm. Even skilled writers get discouraged when they realize that people are not reading their stuff. Content is surely king, but great content might just get lost on the Internet if not supported by promotion, search engine optimization and the like. With that problem in mind I decided to create Daily Blog Tips, a place where you will find simple yet effective tips to improve your blog.
Whether your goal is to make a living from blogging, to promote your business or simply to share your ideas Daily Blog Tips can help you achieve it. Here is why I think blogs are awesome:
77% of internet users read blogs.
92% of content marketers use blog posts as part of their marketing strategy.
The average blog post is 1,760 words long.
It takes bloggers an average of 4 hours and 10 minutes to produce a blog post.
The most important factor for blog success is the quality of content.
97% of bloggers use social media to promote their blog posts.
We publish posts Monday to Friday each week, with advice on every aspect of blogging, covering strategy, technical tips, writing advice and more.
We focus on the "pro" side of blogging – either blogging to support your business, or building a blog with the aim of making money.
Whether you're just dipping your toes into the wonderful world of blogs, or you're an experienced blogger, we'll have posts for you. We aim for a balance between beginner-friendly content and advanced tips.
You can keep up with DailyBlogTips by:
Getting weekly updates to your inbox, via our newsletter (fill in your details in the box beneath any post).
Adding our RSS feed to your preferred reader.
If you're new to blogging and new to DailyBlogTips, you might want to start with these posts:
And if you've been around the blogging world for a while, try these:
To find out more about the people behind the blog, read on…
About Daniel
Daniel Scocco, founder of DailyBlogTips, has lived and studied in several places around the world, including Italy, Chile and Brazil. After receiving a degree in International Economics and working for one year in a multinational company, he decided to pursue entrepreneurial projects on the Internet.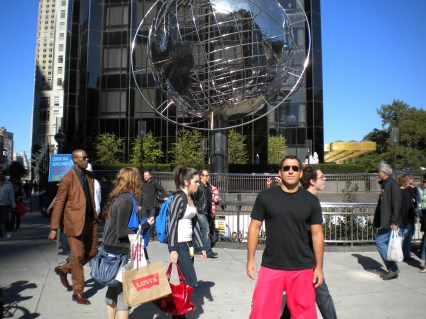 He started developing blogs and websites in 2005, and Daily Blog Tips is the place where he shares what he learned along the way.
Daniel has also provided consulting services for many companies and organizations (including the United States federal government), and he is the founder of Daily Writing Tips, a blog focused on grammar, punctuation and spelling tips.
When he is not involved with online projects he likes to write in the third person about himself.
About Ali
Ali Luke is editor of DailyBlogTips and lives with her husband and baby daughter in Oxford in the UK. She has degrees in English (MA Cantab) and Creative Writing (MA), and unsurprisingly is in charge of writing most of the posts on DBT.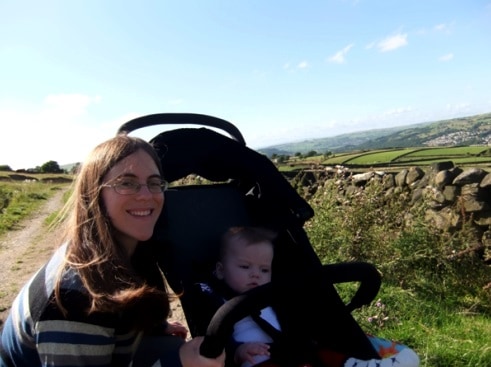 She began blogging in 2007, and has been making a full-time living online since mid-2008. She has written for a number of major blogging-related sites, including Copyblogger, ProBlogger, and Social Media Examiner, and has spoken twice at BlogWorld (now New Media Expo), as well as at events in the UK.
As well as blogging, she enjoys writing fiction, eating chocolate, and listening to Metallica (sometimes all at the same time).
We also have an occasional team of contributors and guest blogger that share only the best tips.
Mark, an entrepreneur from NYC. He excels in business acquisition, content optimization, and growth strategies. Mark started his career by buying, growing, and selling businesses he bought from Flippa. After experiencing a couple of highly successful exits, Mark now relishes the simple pleasures in life. A perfect evening for him involves savoring pizza, enjoying a glass of wine, listening to soothing jazz music, and passionately working on his projects.
Donny – He sums himself up with four simple ways. Online Entrepreneur. Author. Investor. World Traveler
Michelle (aka Meesh) is your classic girl-preneur who is passionate about helping others achieve their financial goals. She is a regular contributor to several financial publications including DBT. She is especially passionate about empowering women to take control of their financial future.
Gregory Ciotti is a regular DailyBlogTips columnist and a content strategist for HelpScout. Currently lead the content marketing team that manages Shopify's ecommerce and retail publications. You can get more from Greg on his blog Sparring Mind.
Steven Snell is web designer and blogger. He maintains the Vandelay Design Blog and has written for many other leading design blogs.
Skellie is a writer and entrepreneur from Melbourne, Australia.
Ali Luke is a writer and blogger, and have four books out: Publishing E-Books for Dummies, and Lycopolis, Oblivion & Dominion (three novels in a trilogy).
Get in Touch
We'd love to hear from you, whether you want to tell us about a post you loved, about a topic you wish we'd cover, or about a typo that you've spotted! Just head to our Contact page for ways to get in touch.
Our Advertising Policies
We make our money through online advertising – which makes this site free for you to use.
We're not trying to pull a fast one or rip you off, but we do need to pay all of the talented people who work on this site, so we've adopted an advertising policy that works best for us and for you.
If you have any questions, please use our contact form.
We're not trying to trick you into buying things you don't want or need, we're just making you aware of the dynamic you are already involved in, so that you can consciously take part.
Advertising has been rightly and wrongly demonized over the years, but it's part of keeping the internet free, so working together we hope we can make it a more reasonable payment system for everyone.