4 Steps to Increase Your Blog Traffic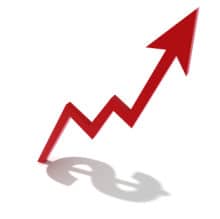 One of the most common complaints that I hear from bloggers is the fact that no matter how hard they try, they can't grow their blogs past 100 or so daily page vies. Those early days are indeed the hardest, because you need to put hard work in without the certainty of achieving results.
If you are in that same situation, here is a simple strategy that will certainly increase your blog traffic and make you break the 1,000 daily page views mark. In fact, the strategy could be used even if your are already over that number but have reached a traffic plateau lately.
Just make sure to execute the 4 steps as planned and to spend the two hours and a half every day (obviously if you have more time available you can expand the time spent on each of the four steps proportionally).
First Step: Killer Articles (1 hour per day)
Spend one hour brainstorming, researching and writing killer articles (also called linkbaits, pillar articles and so on).
Notice that your goal is to release one killer article every week. If that is not possible aim for one every 15 days. So the one hour that you will spend every day will be dedicated to the same piece. In other words, expect killers articles to take from 5 up to 10 hours of work.
If you are not familiar with the term, a killer article is nothing more than a long and structured article that has the goal of delivering a huge amount of value to potential visitors. If you have a web design blog, for example, you could write an article with "100 Free Resources for Designers". Here are some ideas for killer articles:
create a giant list of resources,
write a detailed tutorial teaching people how to do something,
find a solution for a common problem in your niche and write about it, or
write a deep analysis on a topic where people have only talked superficially
When visitors come across your killer article, you want them to have the following reaction: "Holy crap! This is awesome. I better bookmark it. Heck, I better even mention this on my site and on my Twitter account, to let my readers and friends know about it."
Second Step: Networking (30 minutes per day)
Networking is essential, especially when you are just getting started. The 30 minutes that you will dedicate to it every day could be split among:
commenting on other blogs in your niche,
linking to the posts of bloggers in your niche, and
interacting with the bloggers in your niche via email, IM or Twitter.
Remember that your goal is to build genuine relationships, so don't approach people just because you think they can help to promote your blog. Approach them because you respect their work and because you think the two of you could grow together.
Third Step: Promotion (30 minutes per day)
The first activity here is the promotion of your killer articles. Whenever you publish one of them, you should push it in any way you can. Examples include:
letting the people in your network know about it (don't beg for a link though),
letting bloggers and webmasters in relevant niches know about it,
getting some friends to submit the article to social bookmarking sites,
getting some friends to Twitter the article, and
posting about the article in online forums and/or newsgroups.
If there is time left, spend it with search engine optimization, social media marketing and activities to promote your blog as whole. Those can range from keyword research to promoting your blog on Facebook and guest blogging.
Fourth Step: Normal Posts (30 minutes per day)
Just like a man does not live by bread alone, a blog does not live by killer articles alone. Normal posts are the ones that you will publish routinely in your blog, between the killer articles. For example, you could publish a killer article every Monday and normal posts from Tuesday through Friday. Here are some ideas for normal posts:
a post linking to an article on another blog and containing your opinion about it
a post informing your readers about a news in your niche
a post asking a question to your readers and aiming to initiate a discussion
a post highlighting a new resource or trick that you discovered and that would be useful to your readers
While killers articles are essential to promote your blog and bring new readers aboard, normal posts are the ones that will create diversity in your content and keep your readers engaged.
Browse all articles on the Promotion category
190 Responses to "4 Steps to Increase Your Blog Traffic"
Liane YoungBlogger

I tried a routine similar to this, but in my observation, 30 minutes of networking seems not enough 🙁 Content writing is really something that takes time, and it must be prioritize. I just have concerns on the times allotted for the other areas.

Sathyavrathan PK

This seems simple and great…. I will try following this… Thanks for providing this fantastic article…!

Daniel Scocco

@B. Durant, check the "Popular Articles" section on the homepage. Most of those are what I call killer articles, and they all generated a very good response in terms of traffic.

Ryan

Great information. Really simple yet extremely effective advice. I shall be following this closely.

mark harrison

Top info Daniel. I like articles that are broken down into bite sized chunks to explain a few points and I'm going to print this off, stick it on my desk and use it as a reference for daily use.

Phaoloo

Really simple but essential tips for novice bloggers. Thanks for these step by step guideline.

Chris Mollo

This is exactly what I was looking for. I recently started a blog and I am doing a lot to get traffic but the results are very slow. I'll implement these ideas and I'll think I'll have some look. I'm feeling optimistic again, thanks!

Spunky Jones SEO

I have a new blog which I made my first post on March 1st, 2009. It has been doing very well so far overall, it has web traffic and pagerank.

I make one post per day, seven days a week so far. However, that may change so I can promote the SEO blog better than I have been doing.

Good advice in your post and I need to polish up on a couple of your suggestions.

Bill

Great article! However you haven't mentioned which are the best places to publish these articles to get in tons of new traffic.

Nail

This is a nice summary of blogging activities. My blog is about 3 weeks old and I was already practicing some of the titles from your list. But some of them are new to me and I will put them into practice asap.

Chester

So it takes 2.5 hours to do this. This is really interesting! Thanks for sharing them.

Harson

Fantastic Daniel. my blog is now going into its fourth month. your article seems to raise me up and do it in a more structured way.

I might not be able to get that 1,000 page views per day, but the thing is that an attempt to put some striking articles.

thanks Daniel for the advice

B. Durant

Killer articles: Can you link to two or three of your own that you put that kind of time into and got the reaction you were expecting traffic wise? Also an example or two of ones that you didn't get the traffic/reaction you had expected would be nice to see.

Lou Ann Granger

Well-written, and specific advice. Thanks!

Nicholas Z. Cardot

Great advice! I'll definitely be putting this into practice at my site!

Marc Flores

This is me commenting on another blog to get more traffic to mine. That's the point of blogging about blogging, right?

InternetHow

They are very good points. And they are only useful if they are executed. You need to be honset to yourself and set a time managment for these tasks.

Anyone can create a blog with good traffic if the above tips are followed. However, you need to be patient and determent to see the outcome.

Whatever the niche you are in, you need to take blogging seriously. I realised that a lot of people are looking for magic answer for traffic and the success of a blog. But, you won't get more than and clearer than what is mentioned above. As long as you take action and stick to your tasks and schedules, you will see the outcome soon.

Sonia

I found this post very useful and inspiring for my new blog. Cutting tasks down in to manageable sections makes them a lot better to cope with. As always, an inspiring article to help keep going!

Smart Boy Designs

What I enjoyed about your thoughts here is that you point out that your blog needs some extra "killer" content to push it above the many blogs that are out there. Something to be recognized for is crucial. Great thoughts.

Zemalf

Hmm, I think I gotta start pumping more time into the primary articles. I've spend several hours on them, but I think I'll kick it up a notch. Setting these tasks on daily todo-list and set/schedule time for'em will get'em done.

And actually it's a great tip to work on the same article/post on several days, something which I've been doing a lot, even with the smaller posts – sometimes you get a fresh idea to the post when you sleep on it.

Daniel Scocco

@Arun, for this article I believe I spent one hour.

For normal posts I spend around 30 minutes.

Mike

Wondering if you wrote this post just for me. I've hit a glass ceiling with my traffic, and I'm having problems knocking through it.

I've fallen into the trap of publishing "normal" posts and haven't done a killer one for awhile. Already have a good idea for at least one I'm going to start tonight.

Sudeep

This is really a nice recipe to have gr8 for the blogs f or sure . Especially I like about the Killer artic le and the time spend on networking others and writing comments .
Just wanted to add freebies and such stuff do not give success all the times .. So according to me be careful while giving free stuff ..
Sudeep

Arun Basil Lal

Daniel and Laura,

How much time do you spend on a normal article?

For instance, this one is an article of descent length, how much time did you spend to write this one?

Daniel Scocco

@Laura, notice that the 1 hour per day I mention is to be spent on the same article. So total time is from 5 to 10 hours for a killer article.

You take longer than that?

TurboTax Online

You and Darren at ProBlogger have consistent posts that get page ranks in the 3-4 range which is really good for a post.

Arun Basil Lal

I used to do one freebie release a month some time back. Freebies are crowd pullers and they get heavy re-tweets and stumbles.

Traffic went down a lot when I stopped that. There are limits to the traffic SEO and Keyword research can bring, unless you are the best at it.

Killer articles are comparatively easier to make and works well on the networks, esp. Twitter 🙂

Knoxville Website Design

Thanks Daniel,
This is a winning combo, short, sweet and effective.

Laura

Killer articles are great at gathering some traffic. I recently did a post on whether Coscto membership saves as much as everyone claims. It too some time to look at all the benefits, both popular and rarely used, and organize all our savings.

The only thing I disagree is the amount of time spent on killer posts. It takes me a bit longer; but I find it worthwhile time spent.

Great article; thanks for sharing.

san

i have got lots of killer articles/posts on my blog but very less traffic, your tips are really worth, from now I'll try your guidelines you mentioned in this article, thanks a lot, now I know what to do.

Sos Gospel

Thanks Daniel, this post is a good one! i will follow this four steps!
Comments are closed.