Should Your Website Have a Static or Shared IP Address?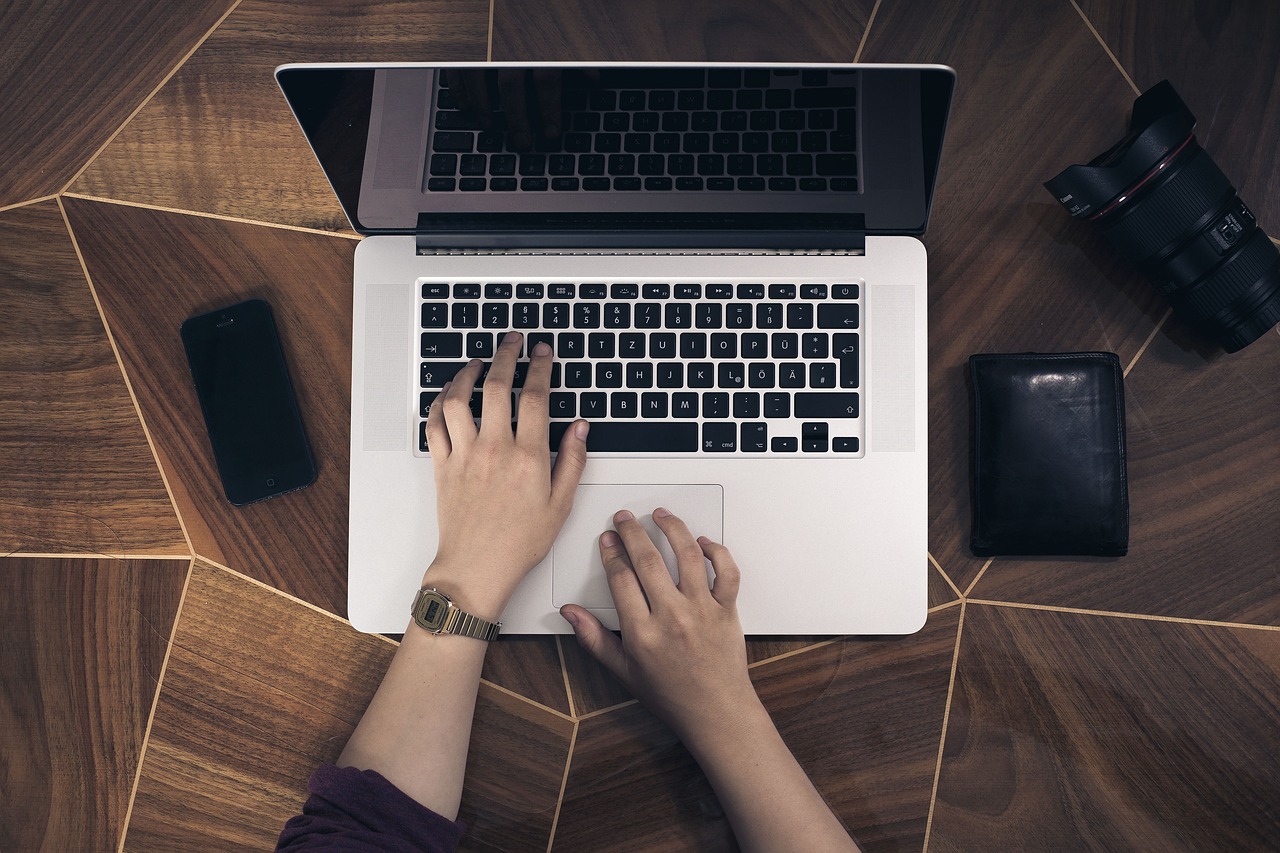 Rajasekharan N. asked me the following question a couple of weeks ago:
Do you think it is better to have a shared or fixed IP address?
I confess that I didn't know the answer right out of my head, so I went to research a bit. What I knew was that a shared IP is what you get most of the times when you sign for a shared hosting plan, and that usually you can get a static (also called fixed or dedicated) IP for a domain adding a couple of bucks to the monthly deal.
Under a shared IP address structure all the sites inside a server will have the same IP, say 212.90.80.130. Once a browser requests a page from a site inside that IP, the server will check what domain is being requested, and it will serve the correct page.
Under a static IP address structure, your site will have a unique IP that identifies it, even if it is hosted on a server with more sites.
Through my research I discovered that there is a small debate among SEOs about the influence of having a static IP address upon the search rankings of a website. Some people claim that it could actually help the rankings, but the majority agree that the sole fact of having a shared of a static IP address should not make any different at all in front of Google or other search engines.
I tend to go with the flow here, and I doubt that having a static IP per se would improve your search rankings.
There are cases where a shared IP could hurt your site though. Suppose one of the websites sharing your IP gets flagged for adult or spam content, or suffers some other strong penalty that extends to the whope IP address. Your website would inevitably suffer the consequences as well.
This is a rare situation, but it could happen.
If your website is growing fast or making a good amount of money, therefore, I think it could be a good idea to grab a dedicated IP. Just in case, as they say. I have booked one for Daily Blog Tips already.
Browse all articles on the Domain Names category
35 Responses to "Should Your Website Have a Static or Shared IP Address?"
Roie Shap

I created a website like 5 days ago, i submitted it to many engines and directories using some seo tools i got, the following day i had about 350 hits which i thought was a success.

So according to my plan i purchased 7 other domains and hostings plans (shared) uploaded different websites i have been working on for a while, and i submitted all of them the same way i did with the first one.

2 days after, not even 1 hit to any of the websites, google webmaster tools indicated that non of the new websites have been indexed or crawled, and it dosn't say why…
and the first website there is no data on it at all, it is indexed, but non of the keywords or titles or data or pages is indexed.

The first thing that came across my mind today is the fact that they are all hosted on the same machine, with sames ip's that hundrets of other websites share, which i have no idea what their contents are.

Of course I immediately contacted the web host, complaint and hopefully tomorrow i will have dedicated ip's for all of them.

Seriously, pay the extra 2 dollars a month… specially if you make websites to make money of them, you gotta put some out to make some….

I don't really care about other search engines, maybe yahoo, because Google usually provides websites 60-70% of the hits, in some cases more. And i think Google are constantly updating their filter's and creating new rules just so people that search will get better results.

My next website i will pick dedicated hosting from the beginning and save myself the hair pulling.

Skip Norch

YES static beats shared everytime both for SE Rank, speed and getting spidered fast. If you are on shared and have good luck – good for you, but the facts are the facts. There's a study by one of the big firms who tested this and static was firmly on top.

Filmari-nunti

My website is hosted on a shared ip adress together with other 650 comercial sites.I'm thinking in swithing to a dedicated ip adress for 6month to see the diffrence.
The extra dedicated ip hosting plan at my provider is aprox 2euros/month.

Tiffany

Is it more expensive to have a static IP address? Instead of a shared IP address? Regards, Tiffany

Train Amsterdam

Indeed good post. Thanks to all of you guys!

tanden bleken

I think static is the best for google.

Hypotheek

Good and clear information!
Thank you for posting this article.

Regards,
Angela

vastgoed

Go for a dedicated IP. My website was linked with a hackersforum. The result; a blocked website! Really, really hard to switch it finally back to a dedicated IP adress. Don't g o for a shared IP adress, in this case worthless, greetz, V

Ziektekosten offertes

I agree. We always work with shared IP addresses for small to medium sites. Only the big guys get a static one.

ip address finding

I still think a shared IP address is the way to go for small to medium sites.

Glenn Nicholas

Shared IP addresses are the topic of this myth busting post from Google's Matt Cutts (quoting Google's Director of Technology Craig Silverstein):
".. Google handles virtually hosted domains and their links just the same as domains on unique IP addresses."

Virtual Hosts vs Dedicated IP Addresses

amirulcyber

thank for such a nice article.i like it.

Don

When I was looking into SEO issues I read that hosting is a big issue and choosing a static IP address is part of SEO friendly hosting. In my reading I found out that 3% of websites have static IP addresses and yet static IP addresses account for 90% of the top 50 results in search engines. Many find that when they move from a shared IP to a dedicated IP that their rankings begin to improve dramatically.

Another similar issue is "web host crowding" which means multiple results for the same types of keywords coming from the same web host. If you have multiple sites with similiar topics or interlinked being hosted by the same hosting company (ie with the same IP range spread) you will be penalized. One solution is to have a different host for each website or to find a niche Web host that can provide you IP ranges spread over Class A or Class C host services and thereby makes your multiple sites look like they are spread out across different hosts.

So the suggestions SEO companies make is to not only have a dedicated (static) IP address, but also to spread out your portfolio of sites on different hosts or a dedicated C Class hosting service, ie a wide spread of diverse IP's.

Sonali Sengupta

Gr8 topic & a useful post.

Michael Clark

It's important to note the difference between static and dynamic IP addresses (your home DSL/cable connection) vs. dedicated and shared IP address of your web server.

Your web server should always have an IP address that won't change that often. Look at Jeremy's example above. I would guess most search engines look at your site's IP address changing to be a sign that the site might have changed owners. So they remove it for a brief amount of time from their index.

If your site is on a shared server, your IP address is also the IP address of several (or many) other sites. While search engines may not penalize you for one bad site also on "your" IP address, you may be collateral damage against that bad item. Look at WordPress.com being blocked in Brazil or the Pennsylvania Web blocking case from 2003. (I was an expert witness testifying in that case).

Robert Barr

I think this is a great topic, but while we are at it, let's add to it. (Don't mean to steal your post!) When we need to start thinking about shared vs. static ip's, it is around the time when our sites or blogs are scaling up and there are other things to consider as well.

Dedicated Servers
Who is Doing Software Updates
Where to Host or Bring In-House
Outsource IT or keep trying to do on your own

Problem is, these questions are usually only addressed AFTER your host has shut down your site and you get that dreaded "account over limit" page. Then you scramble to find an outlet.

Problem is your site is down. You try and increase your bandwitdth, but your host tells you you are killing their server. They are happy to put you on a dedicated…but thats $200 a month!

Once you opt for a dedicated, there are much better options in hosting world to consider…companies like Rackspace and Media Temple are higher end solutions that will work nicely. But once again, you are under pressure because your blog got blown up!

Do you bring it all in house? I am a geek, but I am not that geeky to want to mess around with servers!

Therefore

I think, a great topic would be how to move from a shared hosting to a more robust option ( an all the steps leading up to it) would be great!

hypotheek

nice article! i have some thoughts about this too. i think a website with a static IP is building reputation with the search engines, as for new IP or changed ones, they are fresh and new with no reputation and that will do more harm then good for your website. So dedicated should be an answer and nowadays isnt so expensive anymore.

Regards,

Aislin

SEO Boot Camp

"Suppose one of the websites sharing your IP gets flagged for adult or spam content, or suffers some other strong penalty that extends to the whope IP address. Your website would inevitably suffer the consequences as well."

I completely disagree with this statement.

Search engines do NOT penalize based on the IP. What sense would it make to penalize hundreds of sites due to one site's infraction? Do you think the SE engineers are that stupid?

The whole purpose of the Domain Name System (DNS) is so that every site can be identified with a name.

One of the very last things that any search engine wants to do is cause such widespread collateral damage to it's own database.

imo,
Bompa

Jeremy Visser

I was even worse. For the first two years of my blog's life, I was not on a static IP, not on a shared IP, but a dynamic IP. Yep, I hosted at home with a server in the garage.

Let me tell you now, it was very bad for Google juice. Every time my IP changed, I would drop out of Google for a day or two. We once had a huge storm that knocked out our power for 4 days. I didn't get back on Google for about two weeks.

I don't recommend that to anybody else. (Oh, and the power bill worked out to be more expensive than a dedicated server plan with a hosting company.)

Melvin

This is true. I think you can see who are the the others in the same ip through dnscoop.com

Edward Lomax

I have two hosting accounts. Both let me have unlimited domains, but one has 8 dedicated ip addresses and I can choose to use dedicated or shared. The other is just shared.

I haven't noticed anything different about dedicated or shared. And since I have so much other stuff to worry about, I'm going to try and forget I read this post and just keep doing what I'm doing.

Let's just say I hope there isn't a difference.

Winning Startups

I have a changing IP address and I can't stand it. I try to exclude my IP address from Google analytics and everyday practically I need to exclude a different address so I can filter out myself from my pageview analysis.

Steve Olson

One of my blogs was on a shared IP with a porn site, the host refused to move me, which mean't the site was blocked in most content filters like surfcontrol and websense. Get a dedicated IP.

Gerard

I just bought regular 'ole hosting, so I'm on shared. If something like a blog or a business would go and receive tremendous amounts of visitors, better get an IP.

If the IP was blacklisted, your already in trouble in some areas of the web. If that shared IP got busted, all sites under it is busted.

Better be on the safe side, I guess.

Denis

Dedicated IP can also be from some blacklisted range. Make sure to check it in various anti-spam databases before the purchase.

Hendry Lee

I don't think that will impact ranking too. Very likely, Google is aware of shared hosting (it is a huge industry) and hosting customer can't possibly know if their site is hosted within the same server as pr0n site.

To be on the safe side, choose hosting that is NOT adult friendly. Most of them are. Adult hosting is more expensive because they almost surely consume more bandwidth.

Shared hosting can hurt if the IP gets into a blacklist. Sending email from the same IP may get filtered into the spam folder (or even blocked completely) for this reason.

Rajasekharan N

I forgot to add that I was on a shared IP with Yahoo Hosting that contained 800+ other sites on it and many times had to bear the brunt of others' sin!

Rajasekharan N

Thanks dude.

Yep, SEO opinions are divided in this aspect while I researched the net.

Even I was researching how worth is a link on SEO point of view between your blogs Daily Writing Tips, Daily Bits and DBT as all of them were on a single IP!

Aravind

I'm on a shared IP address, and as you've said, it's true in my blog's case.

Some of the other sites hosted on the same IP includes, pr0n (adult) content.
🙁
Reading your last sentenced made me really worried. If something like that happen, it could well cause the end of my blogging (atleast for sometime, as I cant afford a Static IP Host now).
I was very happy that I got PR4 within 2 months of blogging.

Still, hoping only good (Yeah, I almost always think +ve !!!).
🙂

David Shaw

I am currently on a shared IP address, but have been considering getting a static one.

Would like to hear other peoples opinions!
Comments are closed.