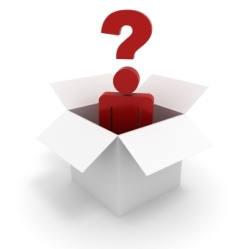 This post is part of the weekly Q&A section. Just use the contact form if you want to submit a question.
Mike asks:
Do you still comment on other blogs or do you mostly focus on maintaining the community around your blog?
Interesting question.
First of all let me clarify that I will answer the question as if it was referring to using blog comments as a promotional technique. Obviously there is also a social factor there (i.e. blogs are conversations, and people like to interact with other people), but I will not take it into consideration here.
The short answer would be no. I don't comment on other blogs as I used to back in the day (which is around two years ago). These days I don't have a lot time available to work on the blogs, so my main focus is on the content.
I still write a comment once in a while, but those are mostly on blog posts that mentioned me directly, or that raised a very interesting question where I want to share my opinion.
So why and when did I stop commenting on other blogs as a promotional technique?
I would say that you make that switch when the opportunity cost of leaving blog comments becomes too high. Opportunity cost is term used in economics to describe "the value of the next best alternative foregone as the result of making a decision" (quote from Wikipedia).
Let me use a simple example with numbers to illustrate that point.
Suppose you have a guy that started a new blog. At that point in time he has zero readers. He also has two hours to work on his blog every day. Writing content for the blog is a priority, so one hour is going to be spent on that. With the second hour, however, he can choose how to spend it. One of the possible uses for that second hour is to write blog comments. If we assume that each blog comment will take two minutes, he will be able to write 30 comments per day.
Let's also assume that each blog comment will bring five visitors on the first day, three on the second day, one on the third day and nothing after that. So each blog comment, on average, will bring nine visitors. One hour of blog comment promotion, therefore, should bring 270 visitors after three days.
Since the blog is brand new, 270 visitors for one hour of work is a good rate. Should the blogger use that one hour to just write another post, there is a possibility that he would get zero visitors and no one knows the blog yet.
Once the blog starts growing, however, the picture changes. Once the blog has 500 RSS subscribers, for example, using that extra hour to write another post could bring 300 visitors to the blog, which is already more efficient than spending one hour writing blog comments.
It is therefore a matter having of limited time and evaluating what actions will yield the biggest results.
That is at least my opinion. What about you, do you still actively comment on other blogs? Do you think you will ever stop? If you already stopped, why was that?
Update: The fact that you need to post comments that will add value to the discussion is a given. In no where I am preaching that you should just spam comments around to promote your own blog.