What Do My Traffic Sources Indicate?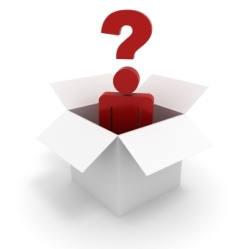 This post is part of the Friday Q&A section. Just use the contact form if you want to submit a question.
Dan asks:
How would you rate a site with traffic sources being 79% organic, 8% referral traffic and 13% direct traffic? Does that mean it would be a great time to start focusing on those keywords that bring visitors from search engines? Is it enough?
The question is not completely clear to be honest. What do you mean by "rate a site"?
What I can tell from a site with such a traffic source breakdown is that it could be monetized with CPC ads like Google AdSense and perhaps with affiliate marketing deals, depending on the keywords that are bringing the organic traffic.
I also can tell that the owner of such a site is probably focusing on the content, and not using social media marketing extensively (else the referral traffic source would be larger).
It that good? Bad? It depends on the objectives that the site owner has for the site. Someone looking to build a passive stream of income would love such a site. Someone looking to build a brand would need to work more on the referral traffic part.
As for focusing on keywords, well, that decision is not completely related to the traffic source breakdown. For one thing 80% of organic traffic does indicate that search engines tend to like the site, so building keyword focused pages and bringing even more organic traffic would make sense. T
That being said, even a site owner that is getting only 10% of traffic from search engines could decide to start building keyword focused pages, exactly to improve that percentage.
In reality the traffic source breakdown alone is not enough to understand what is going on with the site, in what direction it should press and so on. You would also need to know the niche of the site, its monetization strategy, its promotional strategy and so on.
Browse all articles on the Q & A category
11 Responses to "What Do My Traffic Sources Indicate?"
The Blog Templates

This kind of site is ideal for earning an income via Pay Per Click. Search Engine traffic is the best because you can earn a passive income.

WebpageLottery

For my case, visitors from organic search tends to click on ads more. May be because they are the ones who really looking for solutions where traffic from social sites just browsing around and leave.

Boerne Search

My numbers are low, but at least it's 99% US traffic. I use to get alot of traffic from china. Not sure why.

sbunting108

Thanks for that analysis. I found it particulary interesting as it is fairly similer to mine.

Dave Doolin | Website In A Weekend

Last I checked I'm getting about half my traffic from search, which is exactly what I want.

Search rocks because you can take a few weeks off, and it won't devastate your traffic. In fact, if you have really high quality articles, you may not lose many readers at all.

You can see this using something like StumbleUpon (SU: dmdoolin), where you can easily find very highly ranked pages that are years old.

Web Marketing Tips

So according to you what will be the perfect combination of healthy website … share with us.

Dana@Online Knowledge

Yes, the statistic surely tell that the blog owner do not use social media or blog commenting for promotion. if use so, the referral traffic statistic surely have big percentage.

Pascal

For such site , My rate :

1. When Search engine traffic percentage is low, Site owner should contrate on SEO to obtain the pages in SERP. But here It is high. So less concentration is enough. But My suggestion is , Always check you keyword rankings and improve it by choosing best keywords in h1 tag. Make sure your blog post title has h1 and relevant keywords.

2. Referral traffic is 8% .

This is very very low. It seems site owner not involved actively in social media. Immediately concentrate on social media. If you are not well-known about social media, you can search for many good resources, most of them free.

3. 13% direct traffic

We should analyse this term based on the site age.

A. If your site age is high say a year or more, then it seems, Your visitors are not coming again & again to your site. So you should concentrate on building high quality content and focus on RSS & email list.

B. If your site age is low, No need to worry. It might have a chance to grow.

I am not SEO expert but i have some experience in building blogs and driving traffic in past year. If anything i did wrong here, let me know.

BWI

Yeah, I think that question would have to require it's own question. What is the goal for your site. Friday's are always hard days to come up with blog posts:)

excITingIP.com

For a niche technical site (example), how do we bring in referral traffic apart from say commenting on other blogs ? It's almost impossible to get traffic from digg or SU for certain segment of blogs (where the appeal is only for a certain section of the audience) right?

excITingIP.com

Blake @ Props Blog

There are so many factors regarding traffic sources. I get so much traffic from referrals, and less than 5% from search engine. Some of that could be lousy keyword choice/SEO, and some could just be a high competition market.

I think your point is valid that it all depends on how you plan to monetize. If you're using PPC, I've heard that high search engine traffic is ideal.

If you're using affiliate deals that are CPA, having referrals is a sign of trust and credibility which should make it easier to sell in theory.
Comments are closed.