The Easiest Way to Make Money Online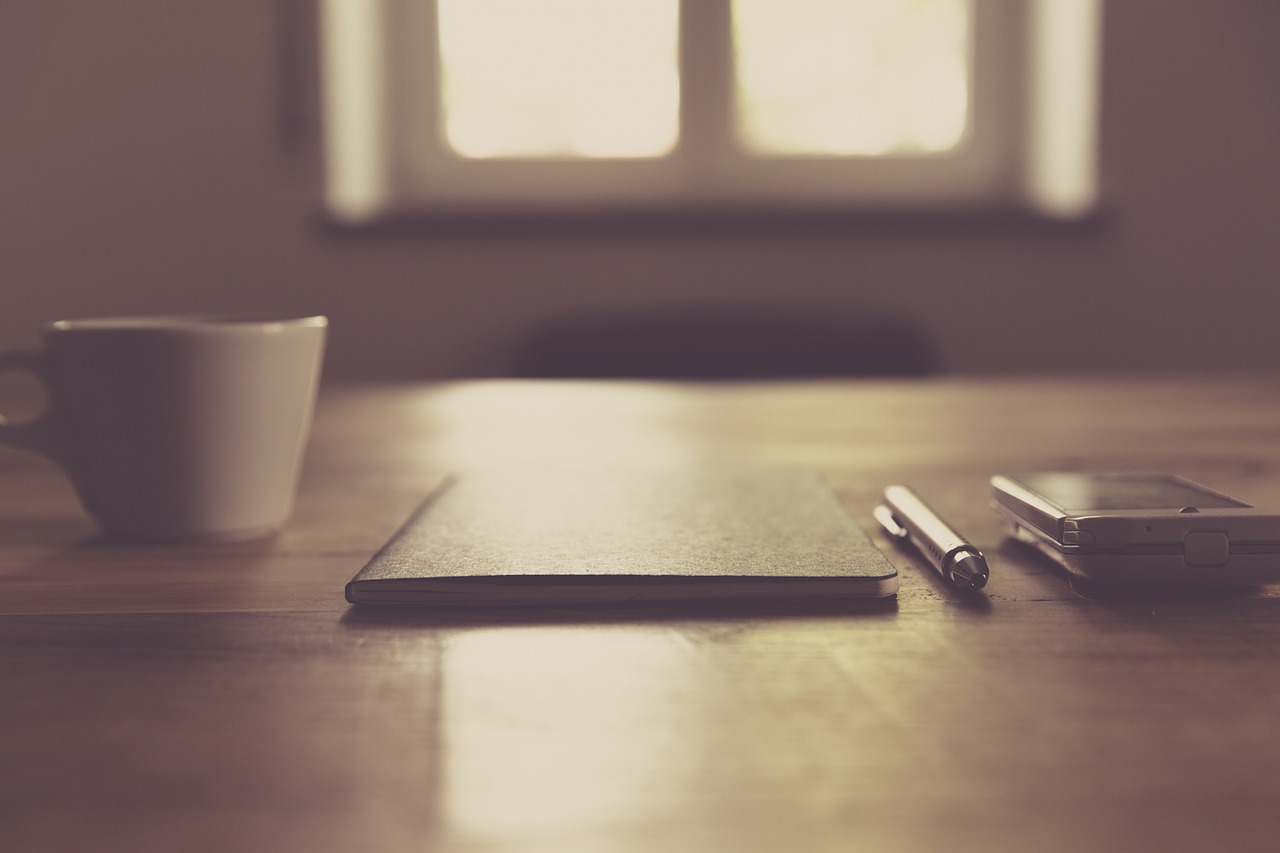 This is a post by contributing author Bamboo Forest.
I've been blogging for a couple years now and except for a few affiliate sales from ads, consulting is the only way I've made any money from blogging.
Ways to make money that might make you cry
If you told me that to make money I'd have to build websites, acquire thousands of emails for my list, have a hundred thousand monthly unique visitors for Google ads, or write an amazing eBook that must compete with the zillions of other eBooks already on the market, I'd cry.
I'm not saying you can't use the above methods to make serious money. But these methods are some of the most difficult ones with the steepest competition.
There's just got to be a better, more immediate way to make money from blogging.
And there is.
Method to make money that won't make you cry
To be a consultant all you need is a website and a PayPal account.
I've recently become a consultant through a website called Email Life Coach. This site is an extension of one of my blogs.
People hire me to help them with their life issues.
I reasoned that there are zillions of life coaches out there, but how many email life coaches are there? After all, there are definitely people who don't feel comfortable chatting on the phone but still want advice for their life. And I decided to fulfill that demand in a compelling and elegant way.
And while I haven't gotten rich from this business yet, I've certainly made far more money than anything I've ever done online to date.
What kind of consultant you could become
For starters, there needs to be a demand for the kind of consulting work you want to begin. Other than that, the sky's the limit.
You could consult others on how to improve their copy and tweak their site so they get more subscribers.
You could consult people regarding their relationship issues.
You could consult people on how to make it in Hollywood.
You could teach people Japanese.
The possibilities are endless and it's up to you to find something that's in demand that could gain you profit.
It goes without saying that your blog needs to be focused on the subject you're going to consult on. Your blog will act as a funnel to your business.
What mediums you can use to consult
The number of mediums you can currently use is really exciting.
You could be as simple and low tech as I am and use email.
Or you could do something more sophisticated such as making a client a YouTube video or chatting with them online and using a camera so you both can see each other face to face.
There is even software available now where your client can see everything on your computer, which could work well for tutoring or teaching web design.
What's required to consult successfully
While it's really easy to start a consulting business, you can't be mediocre at what you do and expect to get lots of customers or repeat business. Trying to do the aforementioned just isn't honest when people are paying you money.
I don't recommend you put a 'Hire Me" on your blog until you feel completely confident that you can offer what your service will advertise.
For example, I read a book that I found particularly helpful multiple times before I started my Email Life Coaching service because I knew I needed to become more knowledgeable about personal-development before I could help people on a higher level.
How to set your price
I recommend that when you're starting out you keep your rates low. The reason for this is twofold:
1. When starting out you have zero experience, and you'll get better at consulting as you go. In the early stages you're not qualified to ask for a higher fee.
2. Having a lower fee will help get your business rolling. Get enough business and do a good enough job and word of mouth will soon become your ally.
Why consulting is so enticing for potential customers
Because nothing beats the allure of personal attention.
For example, if you read an eBook, as amazing as it may be, it's covering a subject as a whole and not being laser focused on your specific needs.
But when people hire a consultant they're getting their exact concerns catered to.
You always hear A-List bloggers say that you need to solve people's problems if you want your blog posts to go viral. Well, as a consultant, you're in the business of doing nothing but solving people's problems and in the most intimate way possible.
The down side of consulting
While consulting is the easiest way to make money, it's not without challenge.
Daniel has already made the point that selling anything online is difficult and selling consulting is no exception.
Consulting is not the kind of profit model where you can make money in your sleep. On the contrary, with consulting, any money you make is the result of you working directly with a customer which is time consuming.
While you by no means need a popular blog to make money with consulting, you do need to have some kind of an audience. Having a strong presence in the search engines can also help you find clients. Additionally, consider having a YouTube channel to showcase your knowledge which can help you tap into an even greater audience and more potential customers.
Tips to help your consulting business thrive
Always give a money back guarantee. When offering a full money back guarantee you're removing a huge barrier to entry. Potential customers will feel secure that if they hire you and aren't satisfied with your service, they can easily get their money back.
Since I've launched my email life coaching service I haven't had a single person ask for a refund. I doubt I would have had any business at all had I not offered a full money back guarantee.
Think about it… would you hire someone you've never worked with if you knew that even if you had a terrible experience you could never get your money back?
I wouldn't.
It has been said in the business world that you make most of your money with repeat customers. It requires significant effort to find new customers, and much less effort to maintain the customers you already have.
You should reward repeat customers with a discount to promote repeat business.
Currently I charge 35 dollars for new clients and just 30 dollars for repeat clients for my month of change package.
If you've been trying for a long while to make money from blogging and haven't seen much more than a few dollars trickle in, maybe it's time to give consulting a try.
About the Author: Bamboo Forest is a professional Email Life Coach, helping people work on something in their life over the course of a month through email.
Browse all articles on the Monetize category
28 Responses to "The Easiest Way to Make Money Online"
mj

hi there!

As I have been looking for a way to start making money online, I really appreciated your article.

I have a question though:

How can you profit directly from making money from having your own site? And how is that achieved?

If you charge for a service, you obviously register that person with a credit card or…..?

BUT…. Do you receive any of the monies received just through visiting the required site and if so, how? Where do you register or apply?

Sorry if this sounds weird, but always good to ask if you don't know, isn't that right? 🙂

Kind Regards
MJ

Chris

Thank you very much, Bamboo Forest. To be honest I've not seen any article like the one I've just read. However, are you saying that without being a consultant you can't make as much money as you want? What about some of us who are just starting out with a free blog?

Bamboo Forest – Tick Tock Timer

You can make even more money not being a consultant, for example, by selling ebooks.

It really just depends on your personal circumstance.

If you're starting out with a free blog, work on your craft.

Though I do recommend that at some point you get your own domain name as people perceive it as more professional.

Marty

This post inspired another way to use this idea, except for email business coaching. In other words, provide guidance and support to small businesses and start-up using the techniques outline here. I've created a domain for this idea which I'm auctioning on Godaddy for $15, if anyone wants to run with a slightly different twist on this very good idea they can purchase the domain and start today.

Bamboo Forest – Tick Tock Timer

Glad you found a little inspiration in my post. That brings me jollies!

Your idea is a good one. Thanks for sharing.

Bamboo Forest – Tick Tock Timer

I agree. Giving free answers to questions could be a very effective way to build your credibility which can then lead to paying clients.

Good luck with your endeavors.

Russell Morris (aka The Online Infopreneur)

Hello Bamboo, (nice name btw), thanks for the post, lots of good info here to consider. Maybe you should consult on ranking for Google since I found your blog by searching Google for the keyword phrase "make money online" (which is a very highly competitive phrase) and then selecting blogs on the left hand side. You were #1 spot.

I myself am into SEO and low cost / free lead generation systems. Your article has given me some good ideas to pursue.

Thanks and wishing you much success with you email consulting.
Russell Morris
The Online Infopreneur

Bamboo Forest – Tick Tock Timer

Thanks for the good words.

I'm not sure which blog of mine that you discovered through that search phrase 🙂

Glad my article helped you with ideas. Good luck with your endeavors.

PoorKidRichDreamer

My blog is all about financial services too. Although I am still in the process of learning these things, articles like these really do make my learnings more worthwhile. Great article!

HP van Duuren

Thanks for your post,

Your post actually Inspired me to make one of my Blogs (my Writing Lifestyle Blog) into more of a Q&A-type of Blog….,

I do think that with such a (Free) Q&A-type Blog it might be possible to build a Relationship with an Audience that could grow into possible future Customers for (Paid) Consulting. First by providing them with all kinds of Free Help, Resources
and Answers to Questions.

The feedback might even Inspire me to – besides the tiny little (almost free) ebook I already (pre) sell on that blog – also create other Special Products for them. My most recent Post on that blog is a Post about Writing Goals asking my Readers for their Feedback
and how I can Help them.

All the Best,
To your Happy – Blogging – Inspiration,
HP

Bamboo Forest – Tick Tock Timer

I responded to your comment, but somehow I forgot to click "respond" so it should be somewhere below this comment. Cheers.

Rudy – Quit Smoking Blog

Nice article but I think the "real easy way to make money" is doing something that you love.

Something that you are passionate about, something that interests you and something that you can throw yourself wholeheartedly that will lead you to the gates of success.

Finding this "something" is not easy. This is the reason why most people don't become successful and most self-help books out there will always say to find what you really want if you want to succeed.

Consulting is not for everyone, but for those who are looking for their "something" in life, this article just might be the answer to your dreams especially if you will soon discover that consulting indeed is for you.

Remember, the only way to find out what you really want is by trying.

Just sharing my two cents.

Bamboo Forest – Tick Tock Timer

The point of this article was to convey the easiest model to make money online in a general way. It wasn't to suggest it's the only way or even the best way.

I can't cover every minutiae in one article.

The aim of this article was to introduce people with the possibility of adding a consulting service to their website.

What you're talking about is a totally different subject matter that would be appropriate for a totally different post.

Brent @ Millionaire Studio

If you have your own product or service then you will find yourself able to make money with even small amounts of traffic. If you're able to think of something that's suitable to perform over the Internet, then consulting is a popular form of that. The only downside is you still are putting in time for money, whereas if you're making money in other ways it's generally passive income.

Bamboo Forest – Tick Tock Timer

Yes, that is the downside.

But I think it's easier to make money though consulting than selling a product when you have a smaller audience. Though, that would need to be tested to know for sure and I'm sure it varies from niche to niche.

Henrik

Hmmm, such a new and creative way indeed 🙂

I will add it to the complete list of ways to make money online on the website:
earnonlineincome.org

Moise Levi

I agree, being a consultant is the best way to do it.
Been a financial blogger for years, allow people to track all my trades, then about 15% of my readers become clients.
You first need credibility, then people follow you

Bamboo Forest – Tick Tock Timer

You're right… credibility is necessary. And yet, that can be achieved in multiple ways.

Being a consultant is the easiest way to do it. Sometimes the best way. Depends on a person's goal.

Bamboo Forest – Tick Tock Timer

One way you could do a campaign is to do many guest posts on blogs that are consistent with your consulting service.

This way, through guest posts, you could advertise your service to many people and not just your audience on your blog.

Shara

With the way things change at such a high speed, I love this article. This really gave me some GREAT ideas to improve the web we spin to catch clients. Even those that do not want to drop a million on marketing, this gives you an idea on how to help the smaller starter companies improve on their success. By doing this you make an impression and perhaps when that tiny company gets bigger, they will look to you again to do business for them.

Shara

Nasrul Hanis

Wow.. this is interesting.. and it seems easier in some senses.. but the most important thing is to get the client's trust – the best way is by successfully helping them..

You must have an effective campaign too for this. Btw thanks for sharing! 😀

mark readal

The idea to be a consultant is great, and everyone wants to be one. I'm not an exception. However, once you have a business idea for your skill you should give it a go. The biggest advantage for me would be able to work with people. And, if local it could be offline too. Regarding email support, do you simply answer peoples' questions or do you provide written How to guides to problems? Thanks for the inspirations, cheers mark.

Bamboo Forest – Tick Tock Timer

I listen to a person's issue… and then I give them the advice I believe they need most.

Sometimes I point them to articles that I think will help them specifically. I also sometimes recommend books to read.

Beyond the above, in a sense, I do offer a guide. My emails can be pretty long and sometimes it's more of figuring out how to motivate people than giving them ways to do things. Or, other times, it can encompass both.

mark readal

Thanks for the tip. To motivate someone is often all you need, and combined with a well structured guide is probably best. mmh, and maybe one more question: do you charge your customers in advance? cheers mark.

Rison Simon

Hi, I do think consulting is a good option for making easy money. But wouldn't you require an audience and a website to make it effective? These type of works requires lot of time, doesn't it?

Bamboo Forest – Tick Tock Timer

Yes, you do need an audience and a website.

But here's the thing: With many profit models you need insane amounts of traffic.

With consulting, however, you don't need nearly as much traffic to actually make some money.

Togrul

Nice blog post Bamboo Forest,

Consulting really made me curious. I'll definitely give it a try sometimes in the future.

Keep up the good work,
Togrul

Bamboo Forest – Tick Tock Timer

Thank you.

Yeah, it's worth a try. The great thing is all you have to do is put a "hire me" on your page and then wait and see if any business comes in.
Comments are closed.