How Frequently Should I Change My WordPress Theme?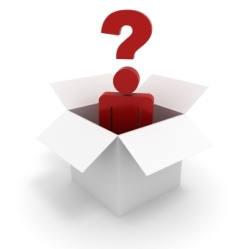 This post is part of the weekly Q&A section. Just use the contact form if you want to submit a question.
Chester asks:
How frequently should we change the WordPress theme that we use for our blog?
As seldom as possible!
In fact, a better question would have been: "How frequently CAN I change my WordPress theme."
Why?
Because whenever you change your WordPress theme, or your design for that matter, you will inevitably weaken your brand. The design of a website or blog is one of the factors that contribute to the brand around it, so the stronger that design is stuck in people's heads, the stronger your brand.
Want to do a simple exercise to see how this works? Close your eyes and try to visualize the Daily Blog Tips theme in your mind. I am sure you were able to do that easily. That is because I have been using this theme for over one year and a half. I am sure that if I had been changing the theme every other month people would not be able to associate the design with the site so easily.
Another factor to take into consideration is the overall layout and navigation structure. Whenever you change those, it will take some time before your readers and loyal visitors get used again, which might be annoying.
The minimum time frame that I think you should wait before changing your theme or design is six months. Anything shorter than that will send a message to your readers that you have no idea about what you want from the blog.
Better yet it is to wait one year or more before you do a major redesign.
Obviously I am not saying that one should stick with his design forever. Sometimes a new design can be used to add freshness to a website, and to attract buzz from the people and bloggers that are interested in web design.
So redesigning or changing theme is fine, just do it as seldom as possible.
By the way, if you are considering to pick a new theme for your blog, check our our WordPress themes collection.
Browse all articles on the Q & A category
31 Responses to "How Frequently Should I Change My WordPress Theme?"
Winning Ideas

Good article Daniel. I have changed my themes many times in the initial days and then finally got settled to Twenty Ten. Also I did few customizations to the theme templates and added my own code as well, so no plan of changing it in future.

What you said perfectly makes sense. I can't visualize DBT without current theme design as I am used to its simple and clean navigation 🙂

Eryaman hali yikama

Good info thanks for sharing with us.Nice information, valuable and excellent, as share good stuff with good ideas and concepts, lots of great information and inspiration, both of which we all need, thanks for all the enthusiasm to offer such helpful information here…

Jim Robinson

Using WordPress I have just published the first posts to my blog and now seeing them I don't much like the free theme I chose and wonder how to change the theme to one I designed and coded myself. Or a better free one maybe.

And I would like to keep the existing content and all the navigation stuff all configured in wordpress — am I making things too difficullt?

Any advice would be welcomed, Thanks

medyum

I think alot of people don't think about the brand thing.. for just little blogs .. but bigger ones I have seen people commenting about how bad the new design is cause they resist change.It is just like when they move things around and you can't find stuff… so I see what you mean ..

abhi

once a year for the complete them .. and once every few weeks for minor tweaking with the current theme seems ok to me

use the fluid width property of css

use width-min: , width-max: .. look it up on the net

S.Pradeep Kumar

Daniel. It is really confusing.

I don't know which theme I should use ?

Should I try my hands on magazine layout themes or like normal ones ?

I think the answer will be like "It depends on your niche blog" ! 😀

Michael Aulia

I've changed my blog's theme about 5 times in a year. However I think I love the latest (the one I'm using at the moment) the most.

Hopefully I'll never need to change the theme again (perhaps some color theming)

Ibrahim | ZenCollegeLife.com

While it's important that we establish personal branding with our blogs, I also think that people enjoy seeing variety. I try not to change my themes too often, but I'll redesign and tweak the graphics on my theme often enough to keep things fresh.

SEM Consultants

Once in a while I think but not frequently. Some of the WordPress theme has some certain coding for every application and changing it often can make a major change on your site as it also affects some of its setting. You may find certain application that are not compatible with your new chosen themes.

Cheyenne

visalittleboy

Hi Daniel,i agree with you.
Anyway,i think that if the blog/site already well designed and we and our visitors love that design, so should not change the theme….

belajar wordpress

For me once a year, likes happy new year, have new wordpress theme..

Destination Infinity

I just love my free wordpress theme. I would never change it. In fact, i am changing other elements of my blog to suit this theme!!

Destination Infinity

Andrew

What about ways to change your theme without losing your identity?

John McElhenney

So funny. While there are sooooo many tempting templates out there, you should only change your theme when it's BROKE. Work on the content not the colors. @jmacofearth

Nikhil

I agree with Daniel,
I also dont prefer to change the theme of my blog, i have changed it once but after that I am satisfied with the response I got the and also with the look of my blog. I designed custom header for it and now it is going smoothly.

John (Human3rror)

i think an additional remark might be that "culture" of the blog and the community around that blog might dictate that as well.

Avinash

Absolutely right, I did the same mistake of changes themes very often after doing the exercise you suggested I've decided not to change my theme often from now on.

heartburn solutions

thanks for sharing…some time changing theme is good to avoid boring and making different

Rehuel

There are times when one is ready to change the brand, to make it better. IMHO that's the only time when you want to change your design. And when you do, make sure the whole brand reflects the changes.

Also, be sure to let your readers know that you are changing the design because you're changing the brand. People accept change a lot easier when they were kept in the loop about changes

Seth

I am currently changing my theme and updating it. I want to get it all done right away but it is difficult with limited time and resources. But, I hope to get it all done very soon!

Adio Royster

I have two comments that kinda go together.

For starters, people tend to like familiarity. They appreciate what they already know more than changes that may not have had to be done.

The other comment is the age old cliche': "If it ain't broke, don't fix it." If it's working for you and your readers, then why make changes. Of course it's different if the theme isn't working. In that scenario, by all means, change it up. Doing things for the sake of doing them have more of a chance to harm instead of help.

Candy

Wow this article really made me think about my blog.. I think alot of people don't think about the brand thing.. for just little blogs .. but bigger ones I have seen people commenting about how bad the new design is cause they resist change.

It is just like when they move things around and you can't find stuff… so I see what you mean .. thanks it opened my eyes..

Serve The Song

Suggestion: gradually introduce very minor design tweaks and roll them out one by one, not all at once. Sometimes a very small design improvement can have a great impact on the experience.

I would steer clear of making major changes to colors, the logo, overall site layout.

Roseli A. Bakar

I agree with you bro.

Changing your blog's theme frequently will make your blog readers think that they are at a new blog.

I know I feel that way when I visit a blog that just change their blog theme 🙂

Chetan

Everyone really gets bored of the same theme if its there for a long time. But its also unwise to change the theme too often, since it does not allow your readers remember your theme, and ultimately your brand.

I change my blog theme every 3 to 4 months, which also does not cost much…:)

sinema izle

if you change it too often like every week its going to hurt your rankings on google.

Blogger Review

Your post spilled out quite knowledgeable which would even help my blog to progress.

After it, I think I have become a permanent reader of your blog posts.. 🙂

Keep up the work and keep updating..

Rarst

Heh, so many work went into customizing and cleaning up theme I am using it is more like "can I keep it forever".

Or at least until blog makes me giant pile of cache for awesoem custom design. 🙂

Genevieve

I never change my blog design or colors, but I do change the photo header to reflect the seasons of the year. Feedback from readers about the new headers has always been positive. I once made a major layout change. I received unhappy letters about it from readers I didn't know existed. I quickly restored the old template and I guess I'm stuck with it forever.

Mr. I

Good point Daniel, readers do get annoyed with lot of theme changes. I liked the suggested time, "As seldom as possible"! 😀

I have changed design twice in last 6 months but one of the changes was because I moved blog to WordPress. I used a free theme for about a month but realized it was very hard to customize. So, I did some serious search and got a clean coded theme. I do not plan to change it for about 1 year now.
Comments are closed.