Are you tired of the daily grind of your 9-5 job and looking for a way to make extra income from the comfort of your own home? If so, you may be surprised to learn that there are plenty of opportunities to make money online through typing.
Whether you're a skilled typist or just starting out, there are plenty of platforms and jobs available that can help you earn money by typing. From transcription to data entry to freelance writing gigs, there are countless ways to monetize your typing skills.
Earn well over
$45/hr*
from home by becoming a proofreader!
Start by taking the free 76-minute workshop here!
*according to the Editorial Freelancers Association
(EFA)
But with so many options out there, it can be overwhelming to know where to start. In this guide, we'll cover everything you need to know to get started, including the best platforms to use, tips for finding the right jobs, and strategies for maximizing your earnings.
Types of typing jobs available online
The internet has opened up numerous opportunities for people to work from home and make money online. Some of the most common typing jobs available are transcription, data entry, and freelance writing. Transcription involves listening to an audio file and typing out what is being said. This job requires excellent listening and typing skills. Data entry involves typing information into a database or spreadsheet. This job is perfect for people who are detail-oriented and can type accurately. Freelance writing is a great option for people with excellent writing skills. As a freelance writer, you can write articles, blog posts, and other content for clients.
Skills required for typing jobs
To be successful in a typing job, you need to have excellent typing skills. This means you should be able to type accurately and quickly. You should also have good grammar and spelling skills, especially if you are doing transcription or freelance writing. Another important skill is being able to meet deadlines. Most online typing jobs have strict deadlines, and you should be able to complete your work on time. You should also be comfortable working independently, as most typing jobs are remote.
Where to find typing jobs online
There are numerous websites and platforms that offer typing jobs online. Some of the most popular platforms include Upwork, Fiverr, Freelancer, and Rev. These platforms offer a wide range of typing jobs, including transcription, data entry, and freelance writing. You can also find typing jobs on job boards such as Indeed and Glassdoor. Another great option is to network with other freelancers and ask for referrals.
Tips for getting hired for typing jobs
Getting hired for a typing job can be competitive, especially if you are just starting. Here are some tips to help you stand out and get hired:
Create a professional profile: Your profile should highlight your skills, experience, and education. Make sure to include a professional photo and a well-written bio.
Customize your proposals: When applying for a job, make sure to customize your proposal to the specific job. Highlight your relevant experience and skills.
Take tests: Some platforms offer tests to prove your skills. Taking these tests can help you stand out.
Provide samples: If you are applying for a freelance writing job, provide writing samples that highlight your skills.
Be professional: Always communicate professionally with clients and meet deadlines.
How to increase your typing speed and accuracy
Typing speed and accuracy are essential skills for any typing job. Here are some tips to help you improve:
Practice: The more you practice, the better you will get. Set aside time each day to practice typing.
Use typing software: There are numerous typing software programs available that can help you improve your speed and accuracy.
Use proper posture and technique: Make sure you are sitting correctly and using the correct typing technique.
Take breaks: Taking regular breaks can help prevent fatigue and reduce errors.
Tools and software for typing jobs
There are numerous tools and software programs available that can help you with your typing job. Some of the most popular tools include:
Payment methods for typing jobs
Different platforms and clients may offer different payment methods. Some of the most common payment methods include PayPal, direct deposit, and wire transfer. Make sure to research the payment methods before accepting a job.
Common mistakes to avoid while working online as a typist
Working online as a typist can be challenging, and there are some common mistakes you should avoid. These include:
Not meeting deadlines: Always make sure to complete your work on time.
Not communicating effectively: Make sure to communicate professionally and promptly with clients.
Overcommitting: Don't take on more work than you can handle.
Not backing up your work: Always make sure to save your work and back it up regularly.
Success stories of people who make money online through typing
There are numerous success stories of people who have made a full-time income through online typing jobs. These stories include people who have quit their 9-5 jobs to work from home and people who have made a successful career as a freelance writer or transcriptionist. With hard work and dedication, anyone can make a successful career through online typing jobs.
If you are looking for ways to make money online by typing, you are not alone! Many people are taking advantage of the immense potential to make money from home without ever having to step outside. You can now earn money online without investment by typing and doing various other tasks.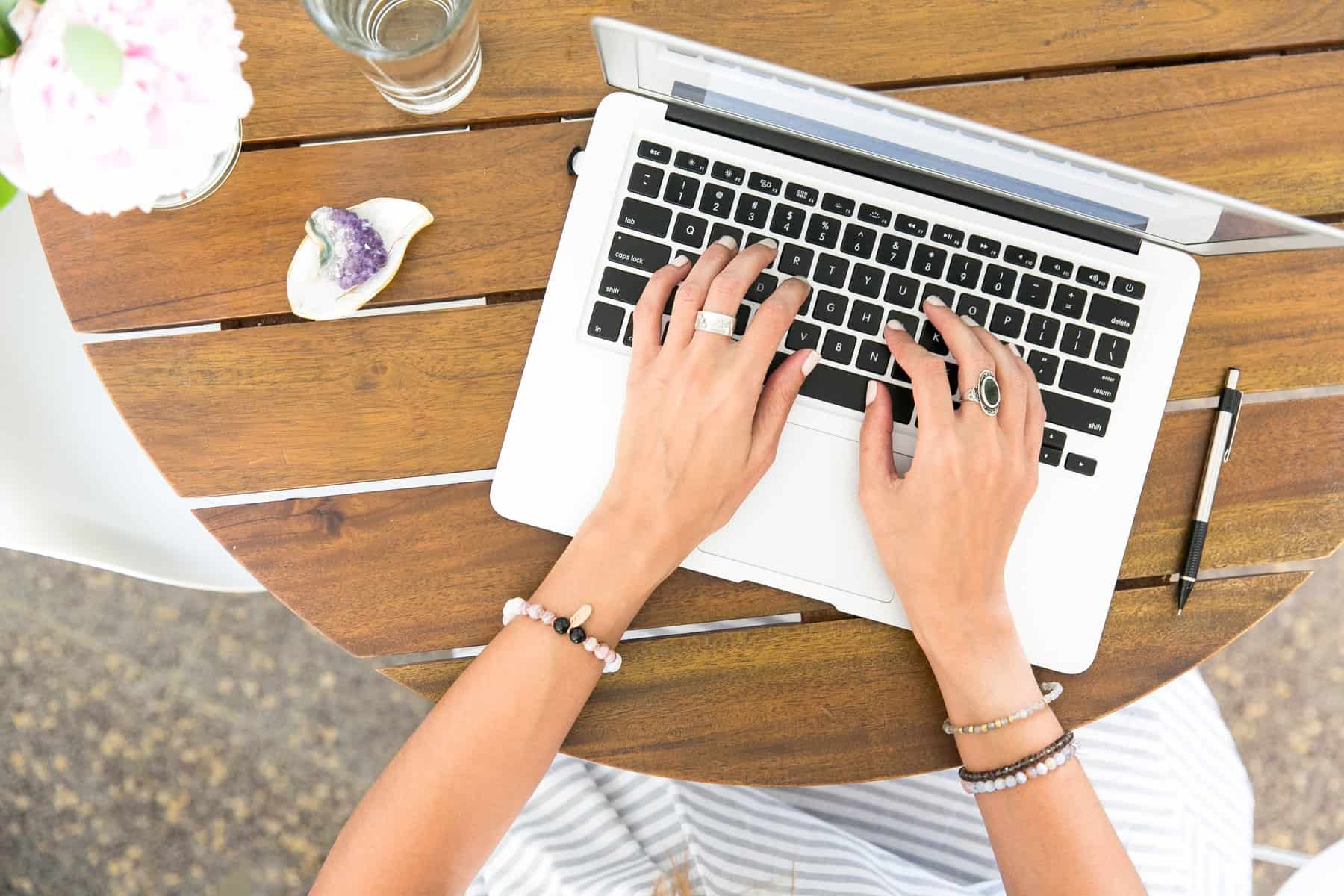 Whether you are looking for a full-time job or just want to make some extra cash in your spare time, there are plenty of opportunities available on the internet. This article will look at 35 ways to earn money online without investment by typing. We will cover everything from simple transcription and data entry tasks to more advanced writing and editing opportunities. Whatever your skill level, something here will fit the bill!
35 Ways To Earn Money Online From Typing Jobs:
1. Freelance Writing: One of the most popular ways to make money online by typing is freelance writing. Practically, freelancers earn by creating blog posts and web content to writing research papers and magazine articles.
Moreover, you can find plenty of freelance writing jobs in all areas, from tech and finance to travel and lifestyle. You may have seen examples of this type of job on sites like Upwork or Fiverr. If you have decent writing skills, you can use those talents to your advantage and start making money immediately.
2. Transcription: Transcription involves transcribing audio files into text format. It can also include anything from transcribing interviews and lectures to legal documents and medical records. You'll need a good ear for detail to be successful at this task. An example is when a medical transcriptionist listens to audio recordings of medical reports and transcribes them into written documents.
3. Proofreading: If you have a keen eye for detail and a good command of the English language, you can make money by proofreading documents. This task involves reviewing texts for spelling, punctuation, grammar, syntax, and other errors. Sometimes, you may also be required to make changes and suggest improvements.
4. Editing: If you have experience as an editor or have strong writing skills, this could be the perfect opportunity for you! Editing involves reviewing and improving texts and checking for tone, style, and content consistency. An instance where this skill may come in handy is when a client needs help with editing a book before it gets published and so on.
5. Copywriting: Copywriting is a form of writing that involves creating persuasive text to promote products and services. Website copy and sales pages, social media posts, and email newsletters are good examples.
6. Technical Writing: If you have experience in a particular field and can write technical documents, you can make money as a technical writer. This task involves creating detailed instructions and manuals on using products and services.
7. Data Entry: Data entry is one of the most common ways to make money online by typing. This task involves inputting information from one source into another. You will need to be accurate and organized to succeed in this role.
8. Ebooks: If you have a knack for writing, why not write your ebook? The contents include fiction books, non-fiction guides, how-to manuals, and photography books. I wrote for a client, and they gave me a 40% royalty on each sale. So it was a great way to make money from home.
9. Resume Writing: It is easy to make money by creating resumes for job seekers. This task involves helping people create an effective resume highlighting their skills and experience. Resumes may be created for various job roles, from entry-level to executive. You can find many lucrative resume-writing jobs on Upwork, Fiverr, Freelancer, etc.
10. Web Content Creation: Are you knowledgeable about a particular topic? You can make money online by creating web content. It may involve writing blog posts and web copy to creating product descriptions and FAQs.
11. Translating: Do you speak and write in more than one language? Why not make money translating documents from one language to another? It involves converting texts into a different language while preserving their meaning.
12. Virtual Assistant: A virtual assistant is a person who provides administrative and organizational support from a remote location. Organizing files and scheduling meetings, to managing emails and social media accounts, are some of the tasks virtual assistance can handle.
13. Form Filling: Are you fast at typing? You can make money as a form filler. This task involves inputting data from one source into another while ensuring accuracy and speed.
14. Captioning: Captioning involves creating closed captions for videos, movies, and other audio recordings. Examples of captioning can be anything from transcribing dialogue to adding descriptions of the visuals.
15. Social Media Management: You can make money from home by managing businesses' social media accounts. This task involves creating and curating content, engaging with followers, responding to comments, and responding to customer queries.
By engaging with customers and creating content, you can help businesses reach their goals. Plus, it's a fun way to make money without investing anything.
16. Handwriting Jobs: Handwriting jobs involve writing content in a pen-and-paper format. This task often creates personalized cards, handwritten letters, and thank-you notes. You can find handwriting jobs online – Upwork, Fiverr, Freelancer – and they usually pay per piece of work.
Additionally, the job may be a great way to make money if you have neat handwriting and good penmanship skills. Plus, you can work at your own pace and choose the job that fits your availability.
17. Virtual Tutoring: Are you a subject matter expert in a particular field? If yes, then tutoring is one of the best ways to make money online without any investment. You can find online tutoring gigs on websites like Udemy and Wyzant, where you can teach students from anywhere in the world.
You can also join online tutoring platforms such as TutorMe and StudyPool, where you list your services and get paid for each student you tutor. Tutors teach using written documents, slides, and other typed materials.
18. Legal or Medical Transcription: Legal and medical transcription involves creating written documents from audio recordings. It could include anything from transcribing court hearings and medical reports to taking dictation from lawyers and doctors.
19. Product Reviewer: Do you have an eye for detail? You can make money by reviewing products and services and providing feedback. The tasks incorporate testing new products and writing reviews to compare brands and services.
20. Captcha Typing: Captcha typing is a task that involves identifying images and words to prove that you're not a robot. Companies like 2Captcha and Megatypers pay you for this task, a great way to earn online. The job is often used to protect websites from spammers and hackers.
21. Online Surveys: Online surveys are easy to make money by answering questions about products, services, and brands. This task involves completing surveys and providing feedback about different products and services.
22. Copy Typing: Are you an experienced typist? You can make money by copying documents from one source into another format. Some examples of copy typing are transcribing reports and manuscripts to entering data into spreadsheets.
23. Researching: You can make money by researching and gathering information about a particular topic. Here, you may need to conduct online research or interview subject-matter experts.
24. Typing Tests: Many companies offer typing tests to measure the speed and accuracy of prospective employees. You can make money by taking these tests on behalf of another person.
25. Creating graphics: Graphic designing is a task that involves creating images and artwork for websites, logos, advertisements, and other projects. You can design logos or to creating illustrations. Therefore, graphic designing can earn you money easily without any investment.
26. Newsletters Drafting and Creating: You may be able to make money by creating newsletters for companies. This task involves writing content and designing a newsletter for clients and customers.
27. Brand Name Suggestions: Typing tasks may include suggesting brand names for companies and products. This task comprises researching potential brand names, creating a list of name suggestions, and providing feedback on the best ones. Companies pay you for this kind of work because it requires creativity, research skills, and an understanding of consumer behavior.
28. Academic Writing: Do you have a background in academic writing? You can earn via the internet by writing research reports, essays, and other assignments for students. This job requires a good understanding of different academic formats and research skills. You can find academic writing gigs on freelancing sites such as Essaypro, UvoCorp, Course Hero, etc.
29. Blogging: Starting a blog is another excellent way to make money online by typing. You can create content on any topic you're passionate about and monetize it through affiliate links, sponsored posts, or ad campaigns. Blogging can be a steady source of income if you consistently create content that resonates with your target audience.
Once you have an established blog, you can use it to display ads, earn money from sponsorships, and even sell products. You'll also have the opportunity to collaborate with other brands and influencers, which can help you expand your reach and visibility online.
30. Micro Jobs: In micro tasks, you can write short tasks for sites like Amazon Mechanical Turk or Crowdflower. These tasks may involve data entry, image processing, researching information, writing short texts, etc.
However, remember that the pay here can be quite low compared to other online job opportunities. That said, it's still a great way to make extra money in your spare time without investing much time or effort.
31: Scriptwriting (or screenwriting): Do you have a background in writing scripts for movies or television shows? Scriptwriters are usually hired to develop storylines and write the dialogue for films or TV series.
This job may require you to develop new ideas, research topics, create characters, structure scenes, etc. Scriptwriting is a great way to make money online, and you can find many jobs on freelancing sites like Upwork and Freelancer.
32. Community Moderator: Many online communities and forums need moderators to keep the conversation running. As a moderator, you will approve posts, remove inappropriate content, answer members' questions, etc. This job requires excellent communication and writing skills, plus an understanding of online etiquette.
33. Scopists: Scopists are freelance editors who help court reporters transcribe the transcripts of legal proceedings. This job requires excellent writing and editing skills and a good understanding of legal terms and procedures.
Furthermore, you will be required to read and edit transcripts for accuracy and ensure correct grammar. If you have experience in court reporting and transcription, you can make good money as a scopist.
34. Email support: This job involves processing emails and other related tasks for big companies or websites. It may include filtering out spam emails, responding to customer emails, or even setting up auto-responders.
To be successful in this online job, you need to have good email etiquette and basic knowledge of how email marketing works. You'll also need excellent problem-solving skills to resolve customers' issues .
35. Ghostwriting: Ghostwriting involves writing content for others without giving credit to the writer. The job may include writing articles, blog posts, eBooks, etc. This kind of work is great for those who have a talent for creative writing and are looking to make money online without investment. You can find many ghostwriting gigs on freelancing sites
Whether you want to work in the comfort of your home or while traveling, these online jobs can allow you to work from anywhere. However, you must be creative and consistent with online tasks to make a good income.
All it takes is some hard work and dedication to get started. With proper time and effort, you can soon start making a living from online typing jobs without investing any money.