4 Methods To Make Money On The Internet Quickly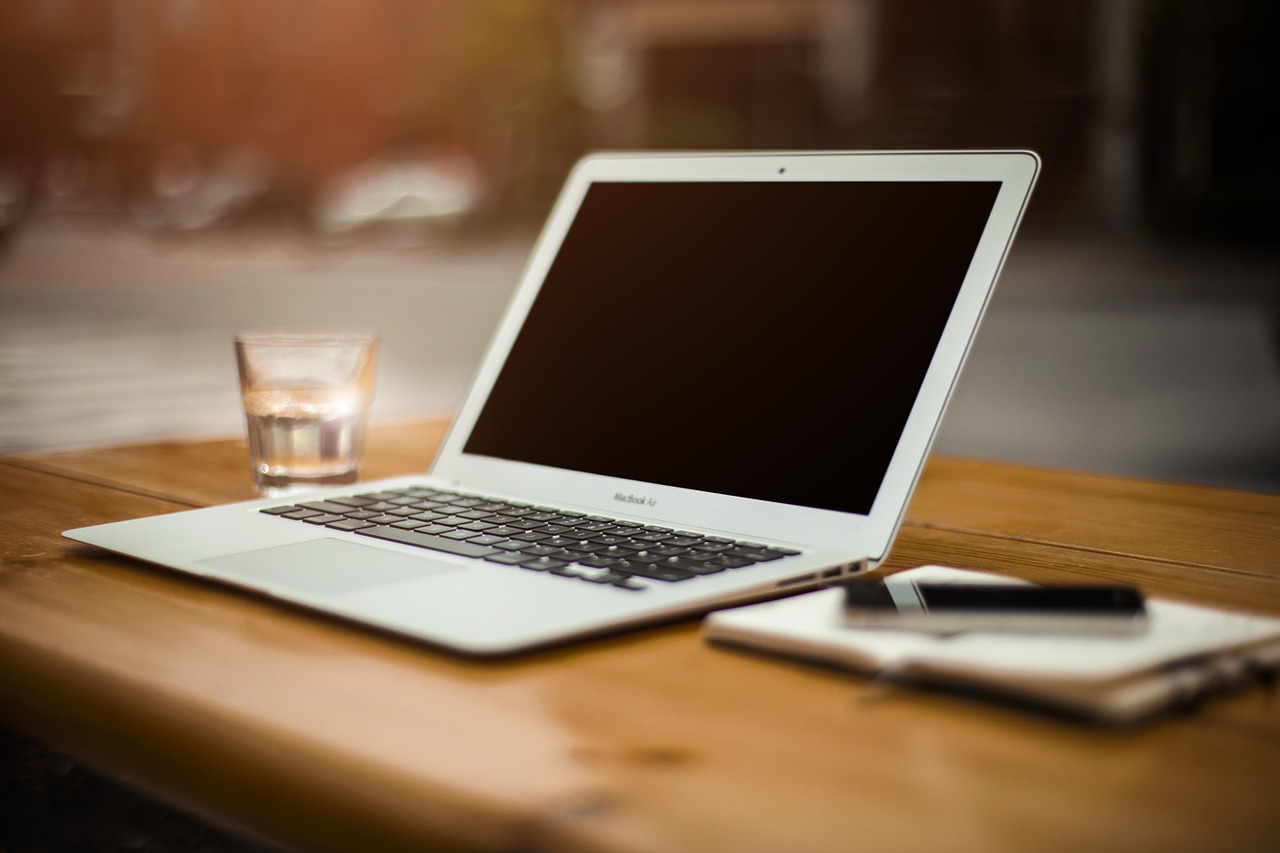 As you probably know I'll be re-launching the Online Profits training program next Tuesday, and in order to promote it a bit I just published a massive article over there, titled How To Make Money Fast On The Internet: 4 Methods That Really Work!.
Now don't get the wrong idea. The article is not about getting rich overnight. In fact here a quote from the first paragraphs:
We don't believe in "get rich quick" schemes, nor in "magic formulas". That being said, we do think it is possible to make money fast on the Internet, especially if you are willing to put in some effort. Below we cover 4 methods that really work.

Again, they won't make you rich, but they are worth it if you are needing money fast for one reason or another. For example, you could need $300 to get a web design for your latest project, or $200 to pay a bill that came up unexpectedly. Depending on your expertise and on how hard you are willing to work, you could raise such money within a week or so.
If you are wondering, the four methods are:
Selling an eBook
Promoting Affiliate Offers
Freelance Writing
Selling Stuff on eBay
For each method I have provided a step-by-step guide on how you can get started, including links to related resources. The article has over 3,000 words, so it should be worth a read. Check it out!
Browse all articles on the Monetize category or check the recommended articles for you below:
38 Responses to "4 Methods To Make Money On The Internet Quickly"
Adwello

Yes good point! First I sold stuff on ebay – retro items. Then I made cash as a freelance writer, then I gave away free ebooks with a link to build my subscriber email list and then I started to develop my own products.

However, never overlook how lucrative web marketing consulting is! You know a great deal that local businesses everywhere will pay hard cash to implement. Everyone wants to build a list and rank high in Google. This has a price – it's up to you to determine that price and get out there and charge it!

gideon

indeed you are just right friend, i really want to get off on a start, i really need to generate some cash to be able to procure my internet marketing plans but am totally cash strap. if your book will or can help do this i will be very grateful. i sure need just something to raise like $200-350 so that i can start off.

Money from internet

Thanks Daniel! Is there a detailed guide somewhere on how to start selling an ebook? From the big idea to actual money? That would be great!

Maya ada

Selling ebook and freelance writing are the best and quick sources of earning money. I would prefer ebook selling on affiliate product selling, because in ebook selling i would get all sales revenue.

Best Gadgets Deals

I use amazon affiliate and squidoo to make money… its simple and easy..

cmdweb

The freelance writing and ebook ideas are ones that appeal to a great many people but the competition is fierce. In general terms, you won't be able to just pop up and earn some short term cash from writing, you'd need to have an established customer base, good quality ideas or at least a commission to begin. Then there's achieving the quality required to even make meagre sales. Some freelance writers spend all of their earning time doing these things and still can't make a go of it. I do agree that as an idea, it is viable but I don't think anyone should underestimate the difficulty.
As for ebooks, for me, the number one factor is finding a subject that people need to learn about, that isn't in a market or field that's already saturated. Then you have to make sure it's of the highest quality possible – again no mean feat, especially with the levels of competition out there.

sTyLo

These are the good techniques for earning online, as i suggest to some peoples is article writing & they are earning a good amount of money as a part time just for better living.

Dinesh

Daniel, nice post and useful links for each topic.

Just a question, will it be Ok to make an ebook from existing blog posts (of course with changes, updates and user comments)?

So that ebook will be a collection of famous and usefulmy blog posts in PDF format. What's your opinion?

Daniel Scocco

I think it would be OK to make such an eBook and give it away for your subscribers.

I wouldn't try to sell your blog posts in an eBook format, though.

Gary David | Build Your List Fast

Great post Daniel! Selling ebooks online is probably one of the simplest and fastest way to make money online. You just need to make sure how to market them and be consistent when marketing it.

Regards,

Gary

Ricardo Bueno

I'll be writing my first ebook soon (well I've written two before but those were to build the list).

mk akan

they all work…but it is not a get rich quick scheme,like you mentioned,it requires strategic work and knowledge…in fact ,having something you can market and sell is the basic thing about making money online….

Josh Garcia

Hi Daniel,

I think when starting out it is best to start with an affiliate product. This way someone gets the feel and how to market and drive traffic. Once they get the feel for online marketing it is best to create an eBook to sell.

Thanks for this info!
Josh

Roshan Ahmed

Hi Daniel,
just read the 'Setting Up The Payment/Delivery System' part of the post. It says that sale income directly goes to our PP account. Does it means we must have a business account on PayPal?

TomBlogger

Yes, it a person is involved in online business, I think it is imperative for that person to have a Paypal account. Almost all are into Paypal. And except in some limited countries, it is easy to get a Paypal account. I hope you can get it too.

Daniel Scocco

You need a at least a Premier account to be able to accept all forms of Payment in Paypal.

Web Marketing Tips

You can also start with business account. This one have less fee.

TomBlogger

This is a very informative post most especially to a beginner like me who is also dreaming of someday making some money online. Honestly, with all the loads of information available on the net, it would be hard to know what really works. Taking it from someone who really walk the talk is quite refreshing.

I downloaded your excellent e-book and am currently using your free wordpress themes in some of my new blogs. After being warned that a lot of free themes with sponsored footer links could harm me, I decided to go for your free themes as it only contained 1 link which is DBT.

Really, thanks a lot!

Men's Online Magazine

I like affiliate marketing because you don't have to worry about order fulfillment and customer service

Web Marketing Tips

You are absolutely wrong. People bought from your affiliate link because they have faith on you and things which you promote.

So if such things are not at par than I do not think that such client will buy again from your link.

Chris

Great article. Worth the read. I particularly liked the first section about how to write and sell and ebook. I've been looking for a good primer on how to do this (with details like how long it should be and how much to price it) and I have found no good information online! It's crazy. That is very helpful to me and I will be using it as a guideline as I try to write a short, 30-page ebook and sell it.

steve

Affiliate Marketing is the best. I tried selling stuff on eBay for a while and it takes a lot of prep work to put together an auction.

Roshan Ahmed

Out of the four 'Freelance Writing' worked for me the best. I used to write a lot earlier (for freelance writing) but now my activities came down. Selling an eBook is what I should consider in future.

Roshan Ahmed

mark harrison

I'm not sure that selling an ebook is a quick way to make money online. Lots of courses tell you that this is the secret formula for making pots of money but I don't agree. It is long, hard laborious work and in my opinion, not for the newbie.

Web Marketing Tips

Well if you have experience in anything and you write about such thing than you are not a newbie at least for that.

For selling and marketing perspective yes you can call that people as newbie if he/she do not know how it works. But after investing 10 to 15 days and with the help of trial and error method he/she can learn easily.

After all we were newbie at some point of time. 🙂

Natalia

I would like to see you go into a bit more detail on any or all of these in future posts. I think selling e-books is a good idea, but there is so much to it, I don't think it could be done in a week.

Roshan Ahmed

Yeah, it can't be done in a week. We're selling something and our aim is to make great sales and for that we need great customer satisfaction. So we have to put a lot of time and effort into it. Also we need to learn how to sell it more efficiently.

Roshan Ahmed

Daniel Scocco

I have seen people write and promote an ebook within a week, and they were able to make $500 or so.

As I said, it won't make you rich, but it can help if you need money for something.

Then if you have more time to prepare the ebook better and to plan an effective launch, go for it.

Roshan Ahmed

Okay, I get it now! But can you tell me some best ways on where to sell this eBook? I mean, the things how to setup payments etc.

Just read the post "7 things to avoid while commenting", so I'm no longer signing my comments 🙂

Daniel Scocco

Did you read the article I am talking about in this post? All the info is there.

Roshan Ahmed

I'm sorry, I didn't noticed the link there. I'm reading it now! Looks like it's a informative post!!

Mike Roosa

I just don't find it so easy to make money with affiliate links or selling a product. Maybe I just don't have the list yet or a decent enough following. Only money I'm making is with adsense.

Daniel Scocco

Follow the steps I mentioned in the article I am sure you'll see some results.

Matej

Good read. But little strange. Those are some of the fundamental methods on how to earn money online, not just quick ways to earn 300$ or something … I mean, writing an ebook, researching the market, designing the sales page, promoting and driving traffic to the same … not so quick 🙂 And people are making millions from these strategies, it's not exactly for rookies.

But I would agree, if you're willing to work hard and have the basic knowledge – those methods are proven and work pretty good even if your product or skills may not be a top class. I especially like article marketing when doing affiliate offers.

Daniel Scocco

The difference is how you apply them. The strategy I mentioned to sell an eBook, for example, can be done in 3-4 days. You can't make millions doing that.

People who make millions selling eBooks spend 3-4 years building their image, their email lists, affiliate contacts, and so on.

So you could say the methods I listed there are simplified/faster versions of the big ones.

Web Marketing Tips

Plus their reputation in the industry is very high and that's why within few days they able to sell thousands of copies.

John Chow's new book is an example of this.

Dev | Technshare

Hey Daniel,

Awesome. I just read that. I think selling your own products and affiliates marketing are really great methods to make money.
Though i haven't tried ebay 😀 !!

Thanks for sharing this great Post.

~Dev

Web Marketing Tips

eBook is sounding really easy but competition is huge so write a good book with all new ideas and do the perfect and aggressive marketing.

Top bloggers take the help of their fellow bloggers whenever they launched their new products so if any top blogger who can add a post about your ebook than that will be great.
Comments are closed.