Are you ready to take your blog to new heights and interact with your readers on a deeper level?
If the answer is yes, there is no need to look any further.
This article called 10 Tips To Promote Your Blog With Email Marketing will provide essential methods for increasing the reach and effect of your blog through efficient email marketing campaigns.
Supercharge your blog's success with ActiveCampaign's powerful email marketing and automation tools.
Join now and watch your audience grow!
Don't wait any longer, start scaling today!
You will learn how to write great subject lines that encourage readers to open your emails, create aesthetically appealing templates that reflect your brand, and master the art of writing fascinating content that keeps subscribers wanting more and more, all in the next few minutes!
We'll also go into segmentation and personalization to ensure your communications reach the correct people and resonate with their specific requirements.
So, let's dive into the world of email marketing and see how it may help your blog succeed!
Understanding The Power of Email Marketing Efforts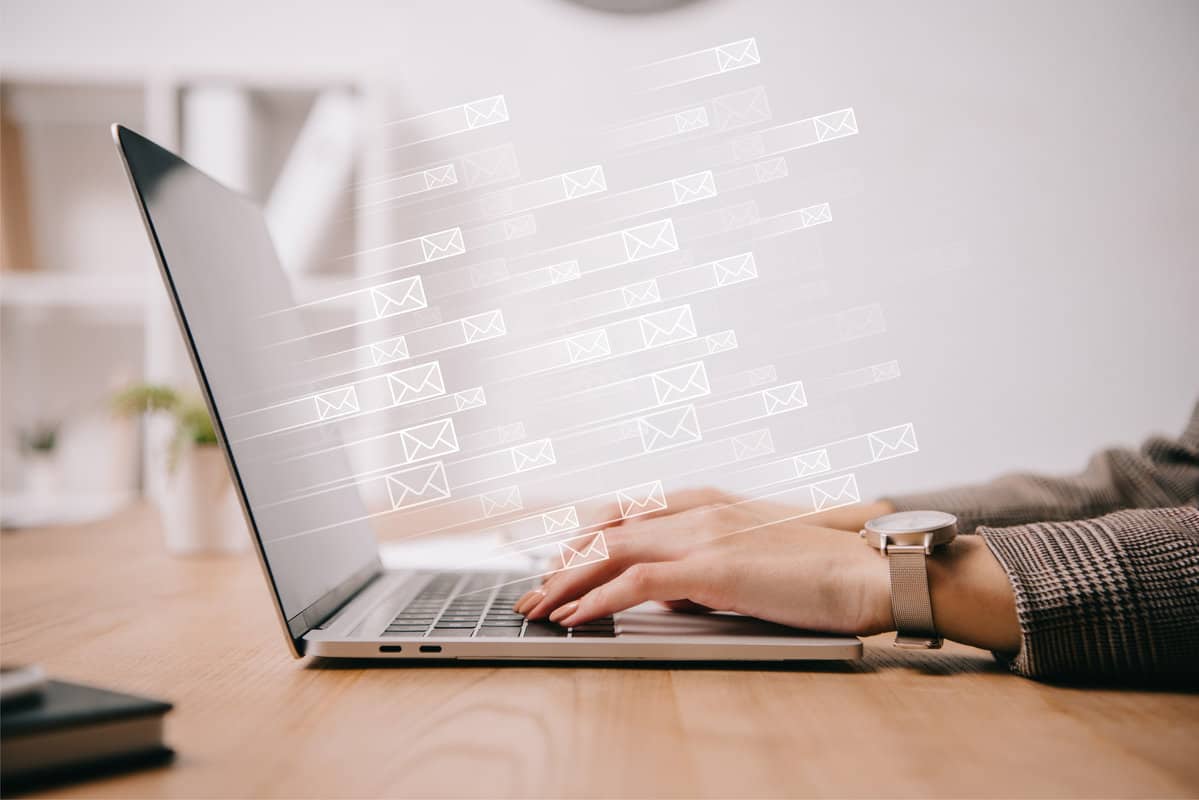 While we can all agree that social media platforms and flashy trends come and go, email marketing has shown to be a dependable weapon in a marketer's armory in the last few years.
Imagine having a direct channel to your audience where your message won't be lost in a sea of updates and postings. Sounds awesome, right?
Basically, that is the strength of email marketing. It is a trend-free channel reaching more than half the world's population.
Email marketing campaigns enable you to target your content to a specific audience, resulting in greater customer connections. It's a tailored approach in a digital world rife with noise and competition.
Another important thing that can't go unnoticed: email marketing strategy.
Whether you're advertising a product, breaking exciting news to the world, or giving useful information, email campaigns guarantee that your message reaches the inboxes of people whose attention you want badly.
And if you ask me, that's the whole point of having fast and useful technology in the palm of your hand at all times.
Also, email marketing channels have the potential to benefit blogs.
Your objective as a blogger is to provide compelling material and connect with your audience, right?
Well, email marketing strengthens this bond by forwarding your most recent postings to subscribers' inboxes. It serves as a reminder, nudge, and tool to keep your audience interested.
Sounds interesting?
Sit tight for a few more minutes, and we'll help you create your first email marketing campaign using the most effective tips, along with its key metrics, valuable data to look at, and more.
Email Marketing Statistics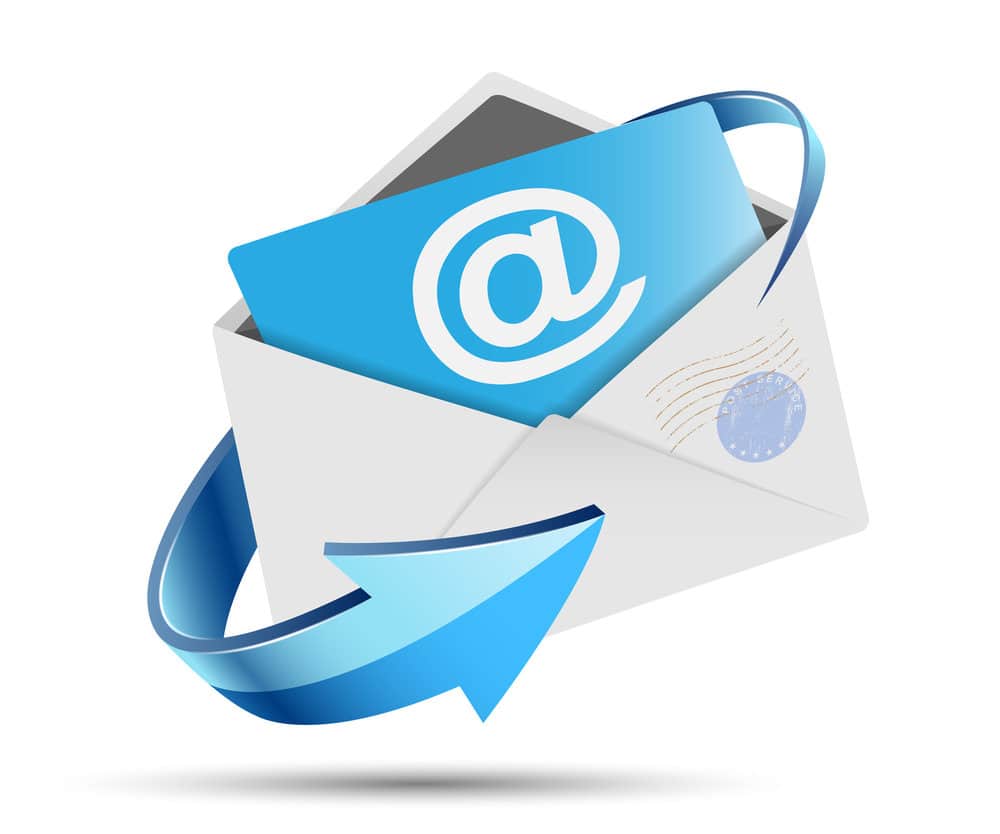 Understanding the efficacy of email marketing requires more than intuition-convincing numbers.
Did you know that there are 4.37 billion email users worldwide? Yes, you read that right – billions.
This broad reach translates into unrivaled access to prospective consumers.
Now, let's get down to the real statistics, numbers, and facts that speak for themselves.
For every dollar invested in email marketing, you can expect around 35-36$ or more return on investment. These numbers demonstrate the irrefutable influence email marketing can have on your blog's performance, development, and profitability.
If you use email campaigns right, you can drive sales, find potential buyers, increase awareness of your brand or small business, and earn more $$$.
Email Marketing Platform – An Important Choice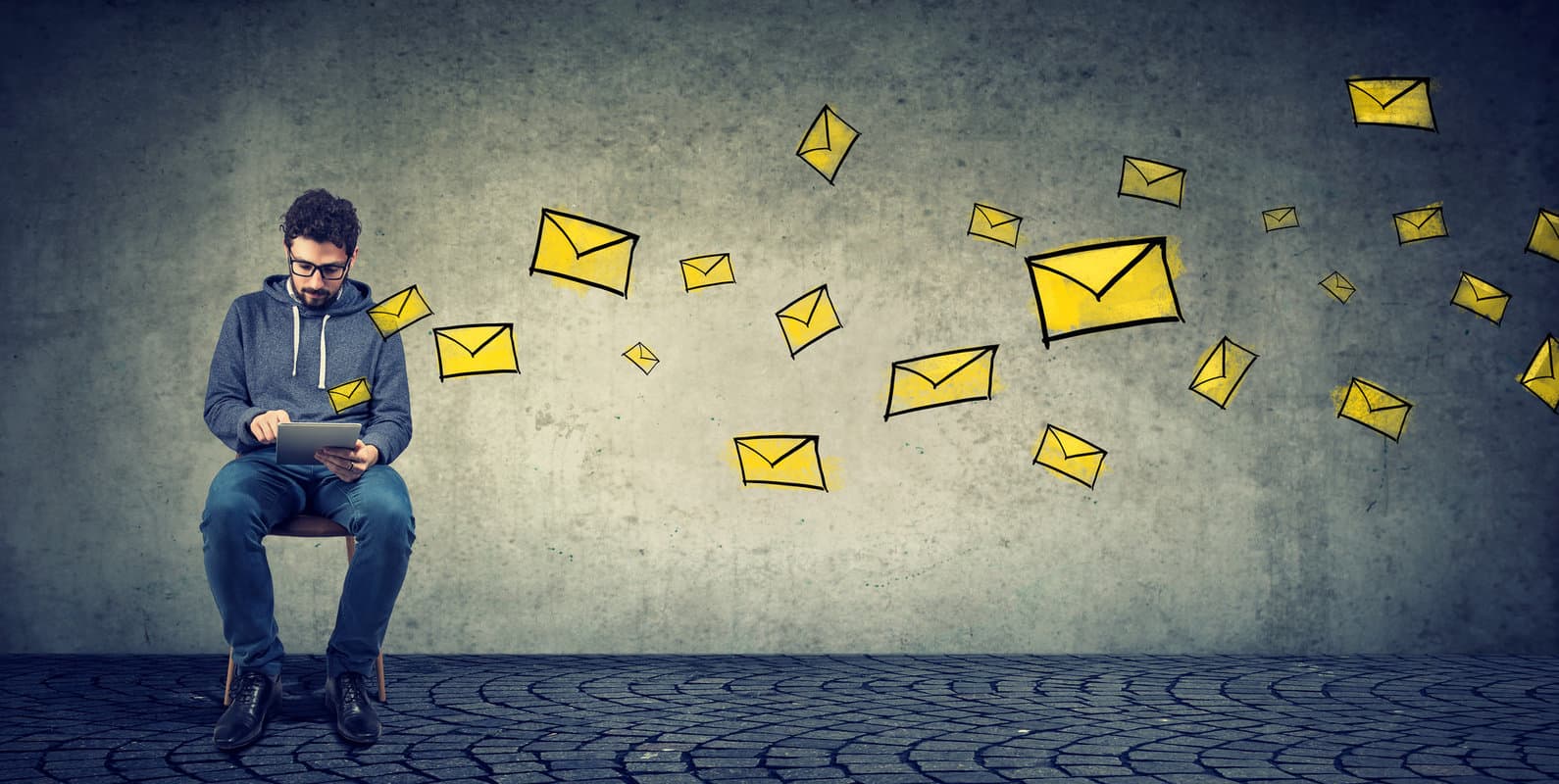 Besides famous social media networks such as Facebook, Twitter, TikTok, and Instagram, you can find other platforms that can help your business goals.
Your platform of choice is critical in email marketing. With so many alternatives available and each offering unique benefits, making an informed choice is vital.
Our tip for you is to consider email service companies with configurable templates, simple list administration, and comprehensive statistics.
For instance, MailChimp, Constant Contact, and HubSpot have emerged as strong challengers for email campaign success. Also, examine your blog's requirements, audience size, and content type to choose a platform that matches your email marketing goals.
Building A Quality Email Lists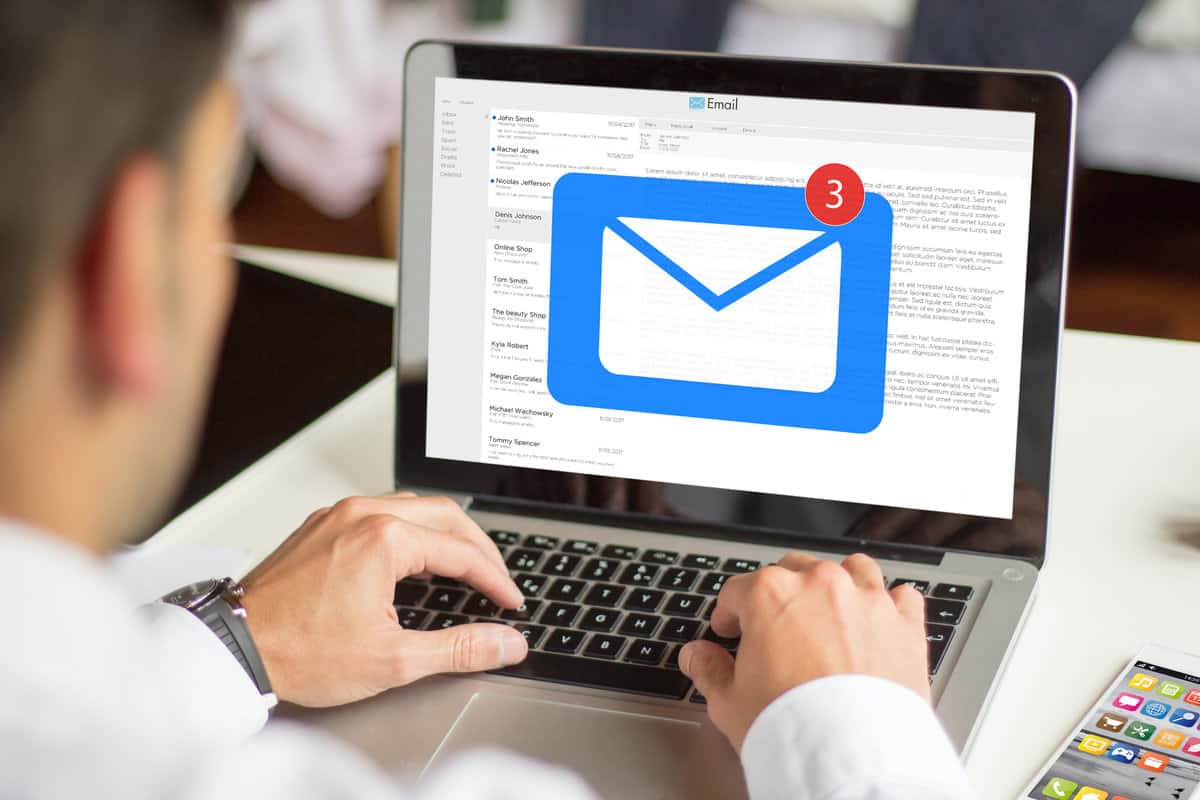 People often look at the numbers themselves rather than their meaning.
10,000 followers is a big number, but are they all real, and does the profile they follow to interact with them at all? It's not just about having a large number of subscribers or followers; it's also about having an engaged audience that is really interested in what you have to give – a product, info, or something more personal like your engagement news.
Effective campaigns bring blog growth with real customers with real engagement.
So, creating such a list takes skill, planning, and a thorough understanding of your target audience.
How to get new customers?
What are the key elements to boost engagement?
How can personalized email content effectively nurture leads and build stronger relationships with existing customers?
What strategies can businesses employ to ensure their email campaigns stand out in crowded inboxes and drive higher open rates?
First, you'll need a signup form on your website to gain additional email subscribers. You want it to stand out and catch your reader's attention with an effective call to action (CTA).
Subscribers' interest can wane when inundated solely with promotional emails lacking personalization. While email templates are essential for consistency, they should encompass compelling content designed to foster connections with recipients.
The approach should extend beyond offers and advertisements. Instead, it should prioritize relationship-building, catering to subscribers' preferences, interests, and needs. Engaging narratives, valuable insights, and occasional promotional content can fortify customer engagement and loyalty, nurturing a lasting rapport.
Also, request that the subscriber add you to their contact list (to improve email delivery) so you can automatically send emails to your subscriber list, talking directly to your future customers and subscribers.
Offer Value: E-books, Webinars, & More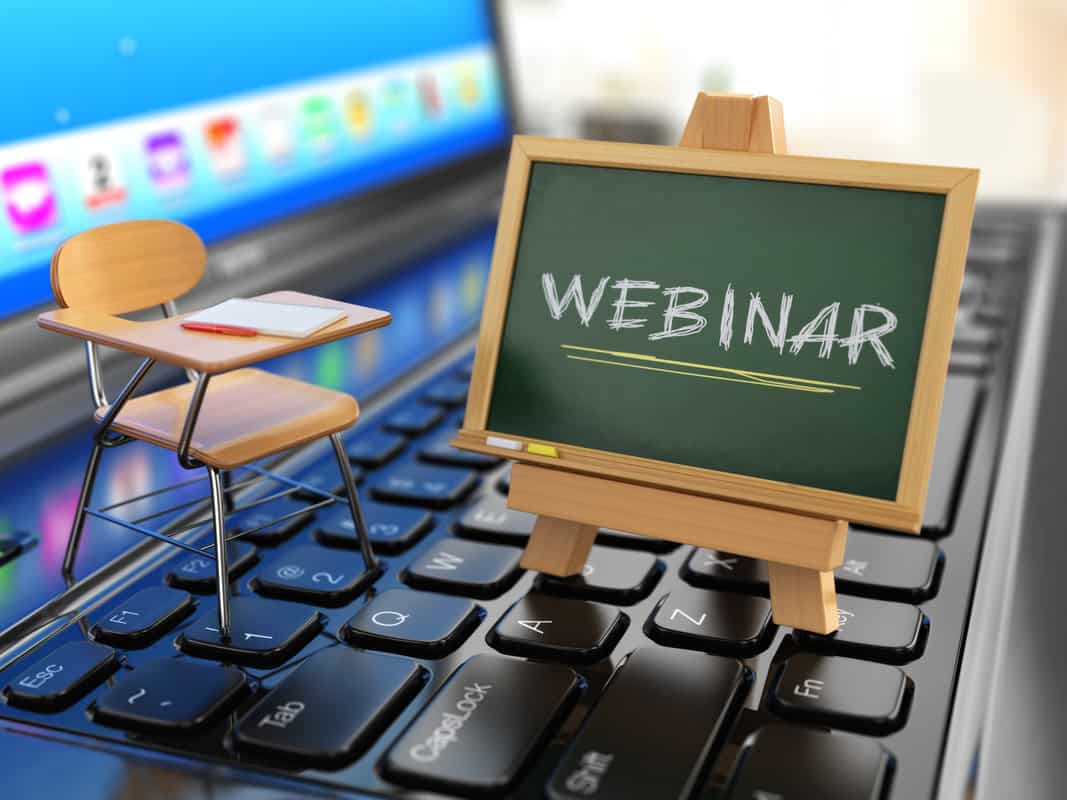 Value, value, value – whatever you do, it should possess meaning or value for you or someone else, like your customers or subscribers.
Imagine entering a bustling marketplace. What would attract you to stop by a particular stall? Sale and discounted prices? Brand names? Whatever you thought, you're completely right.
It's all about the value – a unique product, a demonstration, a free sample.
The same principle applies to email marketing. To grow a valuable email list and get new subscribers, you must offer something compelling in exchange for a visitor's contact information.
E-books, webinars, exclusive guides, or even access to a curated resource library – these are your "stall's offerings." They attract subscribers and establish your authority and credibility in your niche.
You aim to demonstrate that joining your email list provides tangible benefits beyond just receiving promotional messages, which will keep your email marketing game successful.
Messages you send to the customers on your email lists should help drive traffic to your business and help you promote the services you offer.
But how much it will cost you? Nothing!
If you have email addresses for someone interested in things you offer, you can use that as a great strategy for getting more traffic and engagement. Easy and cost-effective, and what's better than that?
Another great tip: Purchased lists are only good if you want inactive subscribers and low audience engagement. Data shows that services like that are inactive and even bad for social media channels.
Building organic lists of engaged users through opt-in methods fosters higher engagement rates and authentic connections, resulting in a more vibrant and responsive community. This approach not only promotes healthier email campaigns but also positively impacts overall digital marketing strategies.
Avoiding The Spam Trap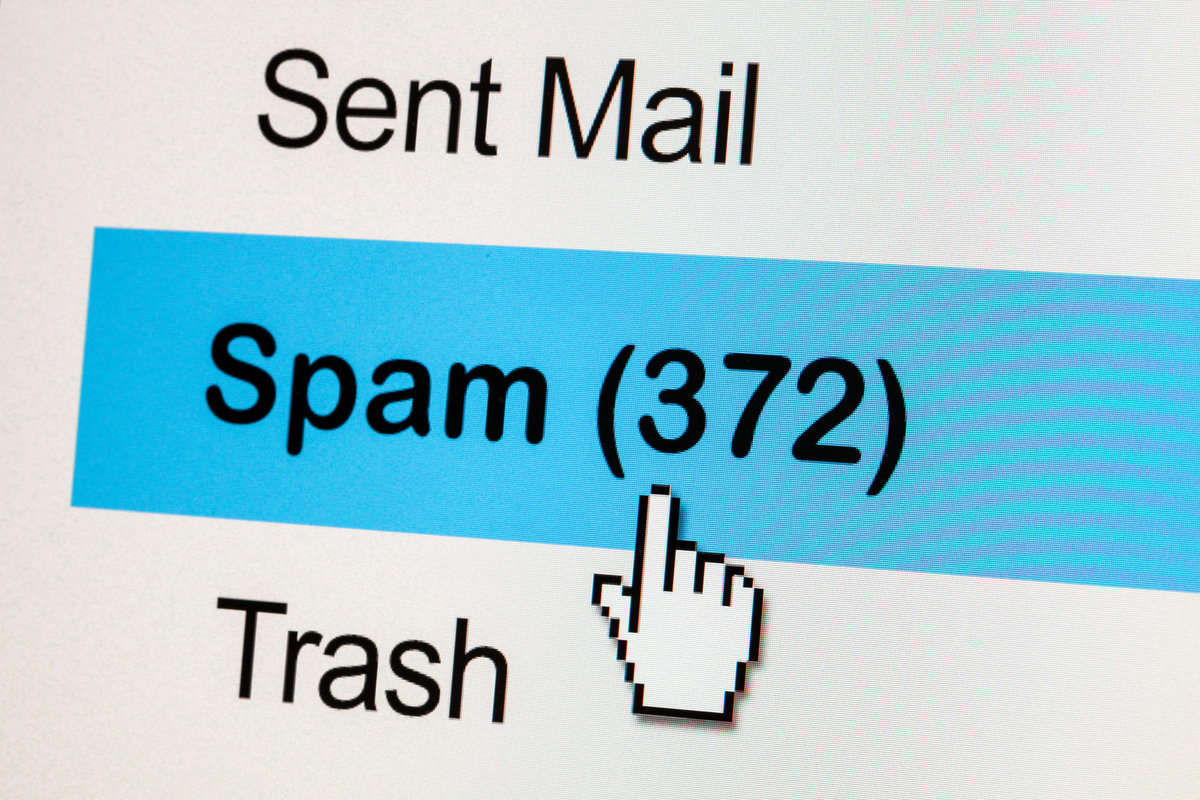 Imagine crafting meticulously curated emails, pouring your creativity and expertise into every word, only to find them languishing in the recipient's spam folder. All the hype for nothing.
It's a heart-sinking scenario, but one that can be skillfully avoided.
Pay attention to the "little things".
The email subject line is the main "little thing" that will ensure that the email never leads to someone's trash. Your email should be divided into different email segments. You need to include basic information like "sender name" in your email, create a great personal message, and use email tools to help you with your email campaign.
Also, don't forget to add a call to action somewhere in your message!
Another tip is not to use email automation on your every email campaign. If you want to save your customer loyalty, aka existing customers, you need to find different marketing channels from time to time.
By occasionally venturing into new avenues, businesses can tap into fresh engagement opportunities and cultivate well-rounded relationships with their audience. This dynamic approach enhances brand resonance and sustains customer interest over the long term.
Crafting Engaging Email Content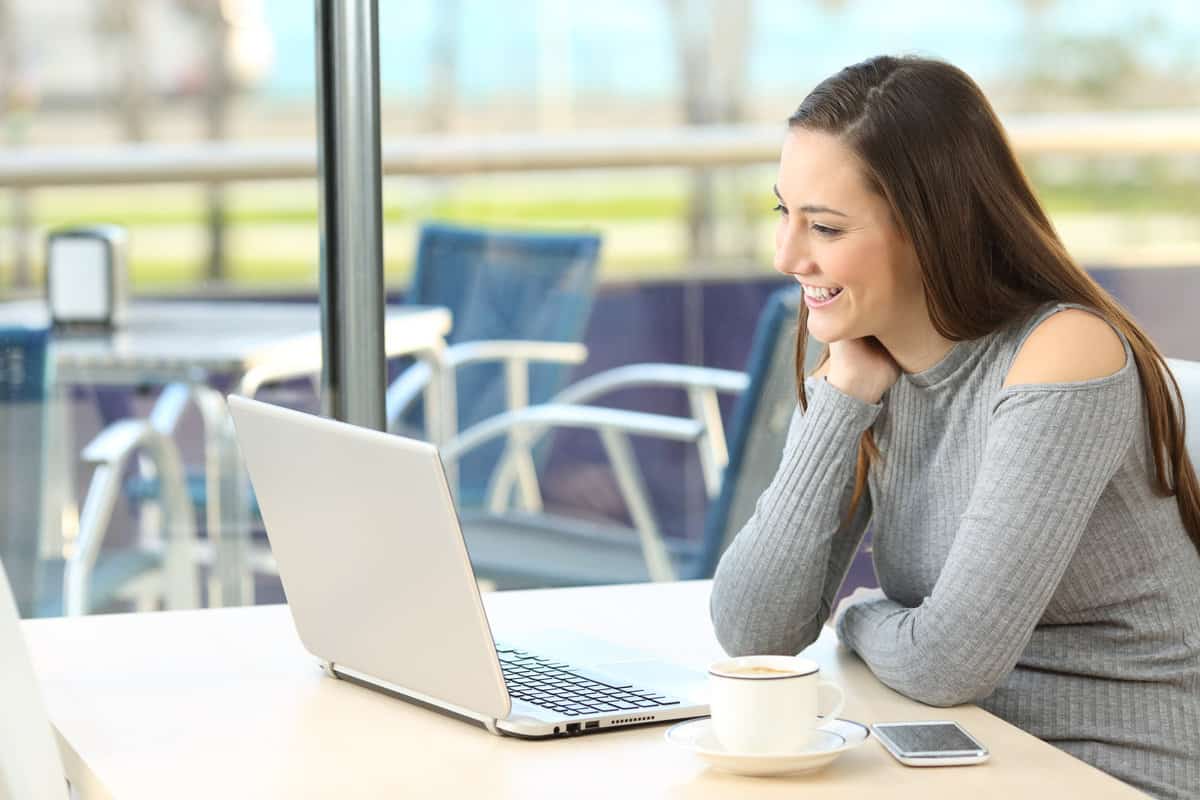 In a digital landscape saturated with messages, the art of email composition plays a pivotal role in seizing recipients' attention and fostering meaningful connections.
Here are some effective tips that can help you:
Subject Lines That Grab Attention
As much as we would like to think that it is not so, appearance is what counts the most in a majority of situations. In email marketing – appearance, form, structure, and everything that follows is essential because that creates differences.
And that's where the subject line comes into play.
The subject line of your email is your first impression, your digital handshake.
It's a delicate balance – enticing without being deceiving, and engaging without being verbose. The perfect subject line is the golden ticket to improved open rates, and it's worth the effort to master.
A bad subject line might send your email to the spam bin. If it is not interesting, it may fail to capture the readers' attention and be removed before it is even opened.
So, the subject line should entice the reader to open and read the email.
Personalization Is Key
Personalization is the spotlight that leads your message through the clutter in a world of overwhelming digital noise.
It's no longer enough to address your subscribers by name; it's also important to understand their interests, behaviors, and pain areas to send personalized information if you want to get their attention.
Personalization isn't just a tactic; it's an email strategy that yields results. Studies show that personalized emails deliver up to 6x higher transaction rates, demonstrating the value of speaking directly to your audience's needs.
If you want to get email engagement, the right message will do most of the work.
The Influence of Personalized Content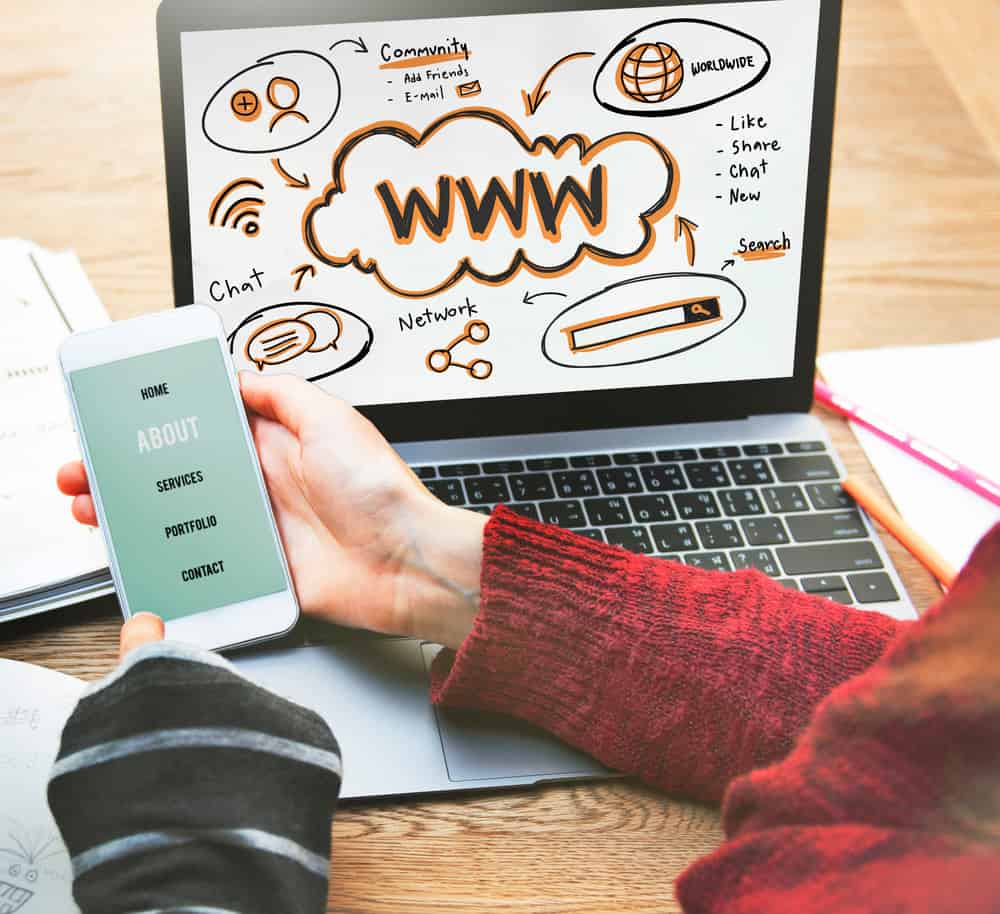 Here are top three ways in which personalized content affects your email marketing strategy:
Segmentation:
Segmentation is the process of dividing your email list depending on demographics, interests, or levels of interaction. It lets you distribute highly relevant information, improve open rates and engagement.
Don't hesitate to create a few different email marketing lists for different types of subscribers!
Behavioral Triggers:
Send emails responding to certain behaviors, such as a welcome email following a subscription or a follow-up email following a purchase. This communication style appear to be timely and relevant, so try to find a few more ways to gain subscribers with your first campaign and a welcome email.
Dynamic Content:
Personalize email content depending on subscriber information. For example, propose a few similar products or services depending on their purchase history.
Don't send the same email to different types of customers.
Examples of Successful Email Marketing Campaigns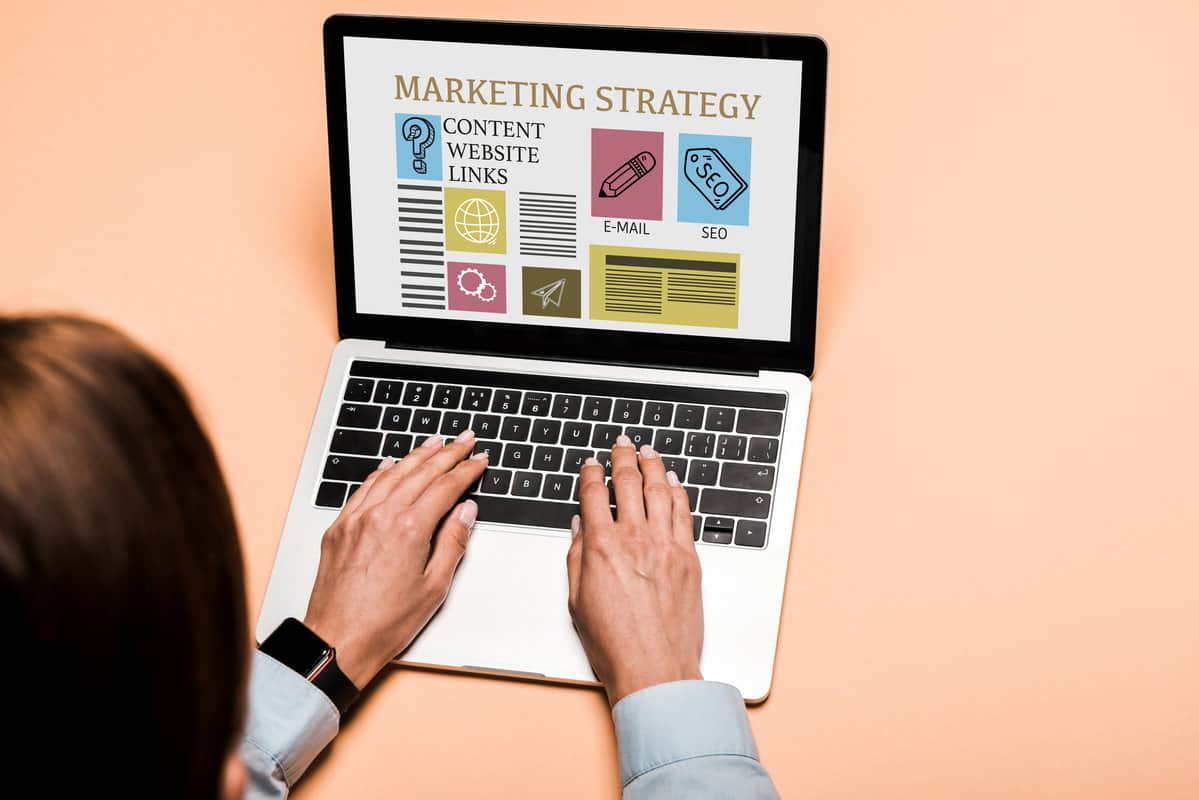 An example of an excellent campaign performance is Airbnb, for sure.
Airbnb delivers customized suggestions to users based on their prior bookings and search history. They create a sense of exclusivity and relevancy by personalizing their emails to the user's tastes and travel history.
This personal touch has bumped up user engagement and booking rates dramatically.
Another great example of using an email marketing tool is Uber. With a great and creative sales team, this business reached the top of email marketing platforms, and here is how:
Uber focuses on city-specific email marketing with unique promotions and discounts. This strategy makes the promotions feel more relevant and timely to the receivers.
Also, Uber enhances user engagement and conversions by capitalizing on local events and trends.
Integrating Blog Content Into Newsletters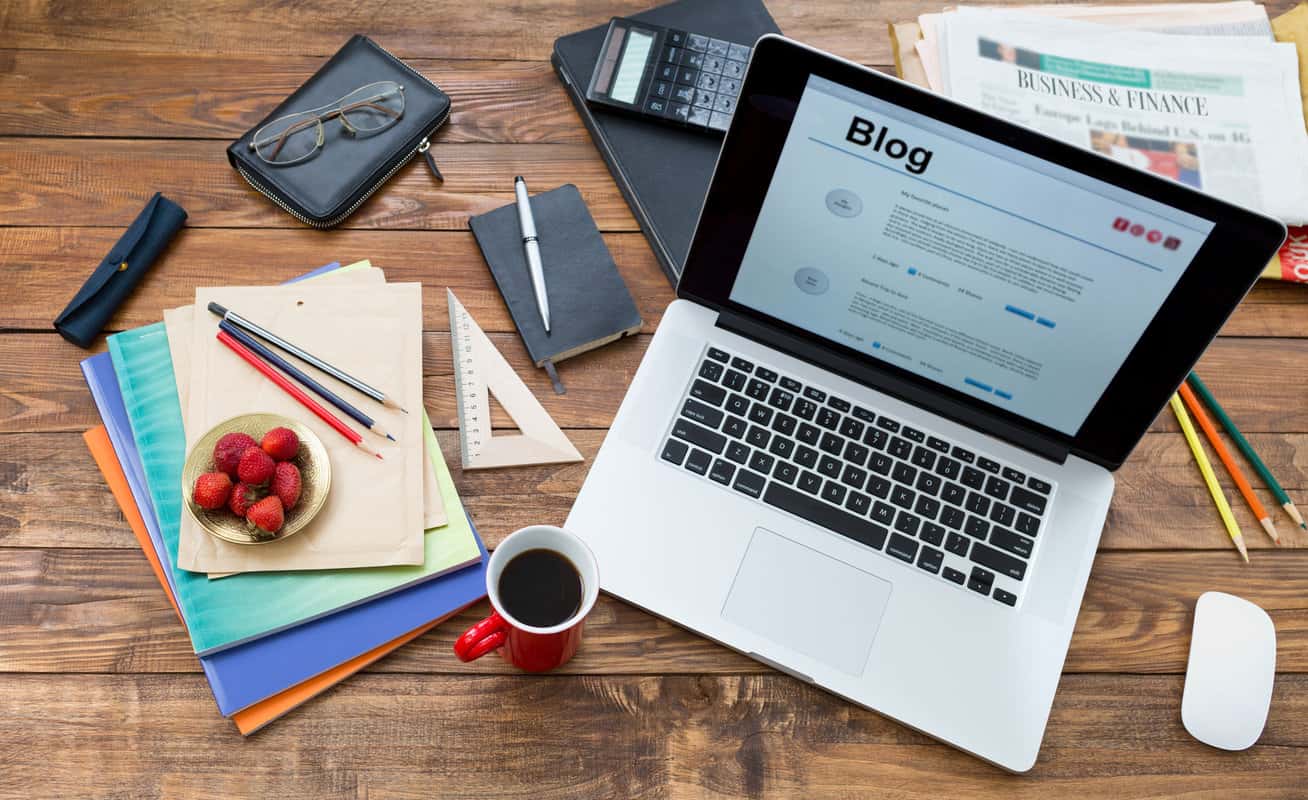 It's time to talk about the famous ten steps that will help promote a blog via email.
Let's get to work!
1. Get Permission
It's not sufficient to capture email addresses here, there, and everywhere to slam onto your subscription list. You either have received formal double opt-in archived permission from your subscriber, or you're spamming.
It's that simple.
2. Set (Realistic) Expectations
You have to be very clear as to what type of content your newsletter will contain and how often they will receive it.
If they're expecting a monthly newsletter on your pet supply blog, and instead, they end up getting daily emailed exhortations to buy antidepressant pharmaceuticals, you're on the fast track to spam reports and blacklists.
3. Be Consistent 
Take your time to come up with a coherent identity for your email newsletters that matches your blog.
It's not enough to simply copy over the logo – everything should be synchronous – from the color scheme of the layout to the writing style of the email copy.
4. Mobile Devices Rule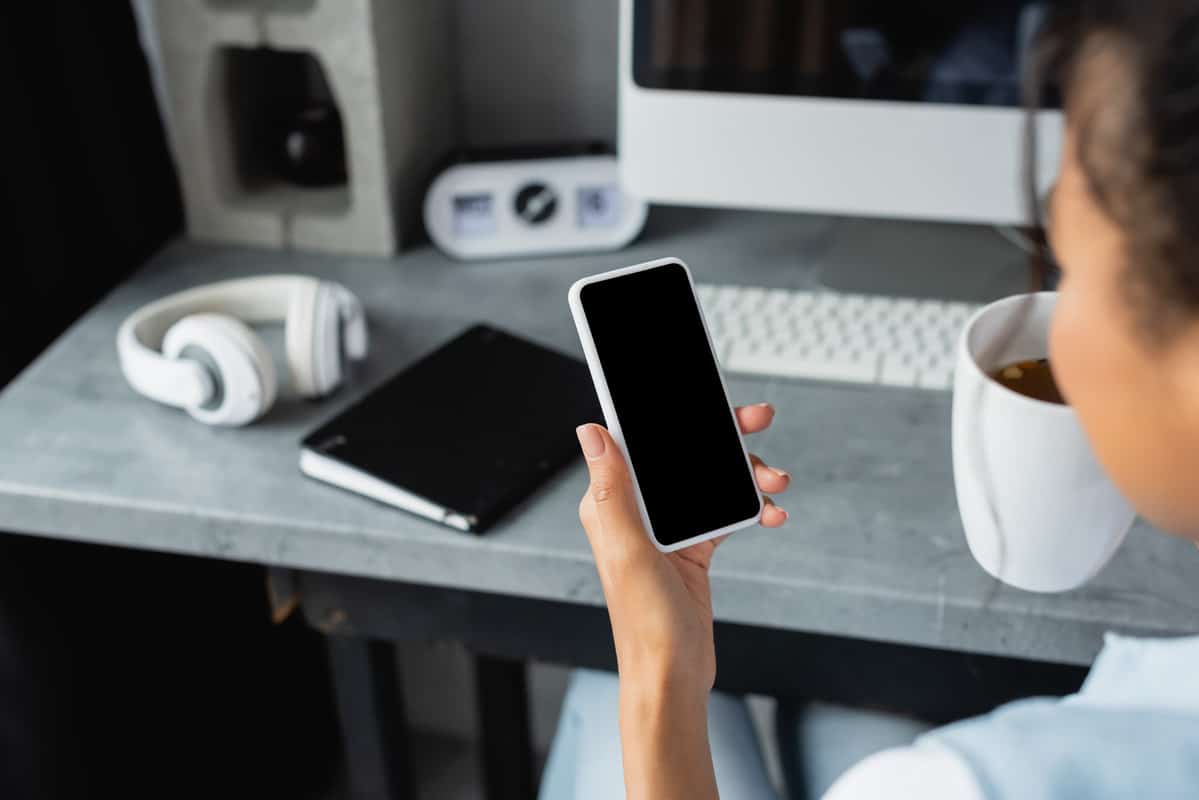 There are various hard and fast rules that must be adhered to to suit the growing portion of your audience who reads your emails on mobile devices. Basically, your email should be mobile-friendly.
Do your research on how to best design emails for mobiles and apply what you learn.
5. Keep It Short
You wouldn't write a 7,200-word blog on Disney World vacation plans.
Case in point: You shouldn't bog down your email newsletters with excessive coverage of the insignificant.
Keep your email copy focused and edit it all down to the shortest word count it can possibly be while still making the point.
6. Call To Action 
Many bloggers engage email subscribers in a strictly informative manner without bothering to drive that precious traffic back to the blog.
Link back to your blog every reasonable chance you have. After all, that's the reason you're doing an email marketing campaign in the first place!
7. Facilitate the unsubscribe
You've gone through a lot of trouble to get that subscriber, so why should you make it easy for them to leave your list?
If you don't prominently feature an unsubscribe link that is immediately honored, not only are you violating the US Federal CAN-SPAM Act, but you're just begging your subscriber to plunk you in the junk folder or file a spam complaint.
8. Check Through Emulators
There are various services that allow you to see your email the way it will be viewed in a broad variety of browsers and devices.
Don't ever let your email go out until you've reviewed these different perspectives or you may find that all of the readers using iPhones or Firefox might be seeing your email as a post-earthquake mosaic.
9. Segment & Segment some more
There is literally no limit to how far you can segment your list.
As mentioned before, you can separate subcategories by behavior, geography, demographics, or any other bit of information you can gather about your subscribers, then custom-tailor the content to fit.
If you're sending the same newsletter to your entire list, you're applying a transparently generic strategy that is essentially counter-productive.
10. Ask For feedback
Be open to both positive and negative comments as you solicit every form of feedback your subscriber base will provide.
Learn from each and every comment and use the feedback to fine tune your marketing efforts.
Measuring Your Email Marketing Success
Measuring the efficacy of your email marketing campaigns isn't just an analytical exercise – it's a guiding strategy element toward more profound engagement and conversion with people important to you or your business.
These metrics provide information on how well your target audience receives your messages and how persuasive your call-to-actions are.
Let's look at the important indicators of your email marketing efforts:
Open Rates: The Gateway Metric
Subject lines and preheader material might tempt recipients to click the "Open" button.
Simplified, open rates reveal the percentage of recipients who considered your email fascinating enough to click through and learn more. A good open rate varies by sector, although it often ranges between 15% and 25%.
Click-Through Rate (CTR): The Engagement Indicator
The ultimate aim of your email marketing is for it to be acted upon, not merely opened.
So, CTR is the percentage of receivers who not only opened but also interacted with your email's content.
It's a trustworthy indicator of your message's resonance and the clarity of your call to action. CTRs of roughly 2-5% are commonly regarded as adequate.
Conversion Rate: The Grand Finale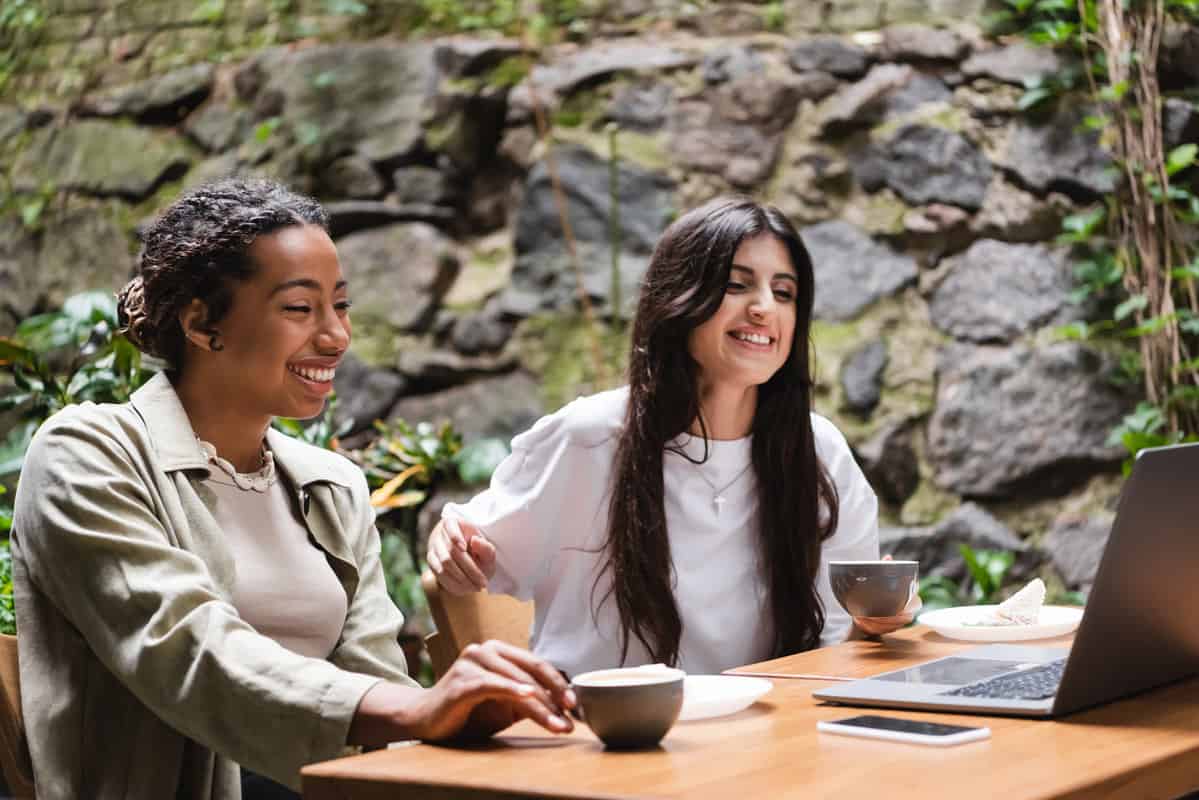 Every email, whether a product purchase, a new blog post, or a webinar sign-up, is a step closer to conversion, right?
The conversion rate measures the proportion of receivers who did the desired action. It is the sole indicator that genuinely quantifies the impact of your campaign on your company goals.
Bounce Rate: The Contact Quality Indicator
Bounces occur when your emails can't reach a recipient's inbox. This is not very often, but we are here to ensure you have all the information and go through all possible scenarios together.
There are two kinds of bounces: Permanent Hard Bounces and Transient Soft Bounces. A high bounce rate might indicate problems with your email list's quality or sender reputation, check it to see where the problem is.
Unsubscribe Rate: The Opt-Out Signal
While it's understandable to want to prevent unsubscribes, they provide useful information about your material's relevancy and engagement levels.
Unsubscribe rates vary per sector, but anything less than 0.5% is acceptable.
Spam Complaint Rate: The Trust Factor
Spam emails hurt your sender's reputation, trust me. A high spam complaint rate indicates that your content or sending techniques may irritate receivers.
Create an email marketing strategies which will exclude sending spam emails with no value for the recipients.
Best Practices in Interpreting Metrics
Supercharge your blog's success with ActiveCampaign's powerful email marketing and automation tools.
Join now and watch your audience grow!
Don't wait any longer, start scaling today!
Interpreting metrics is a cornerstone of data-driven decision-making.
Let's delve into three fundamental practices that illuminate the insights hidden within the numbers, guiding us towards more effective strategies and informed outcomes.
1. Benchmark Wisely:
Industry benchmarks are useful for gauging performance but don't fixate solely on them. Your unique audience and goals dictate what's truly successful.
2. Segmentation's Influence:
Segmenting your email list allows you to compare metrics across different audience groups. It's a treasure trove for understanding what resonates with specific segments.
3. A/B Testing:
Experimentation is your ally. A/B testing subject lines, content, and CTAs unveils what truly resonates with your audience.
Leveraging Automation & Segmentation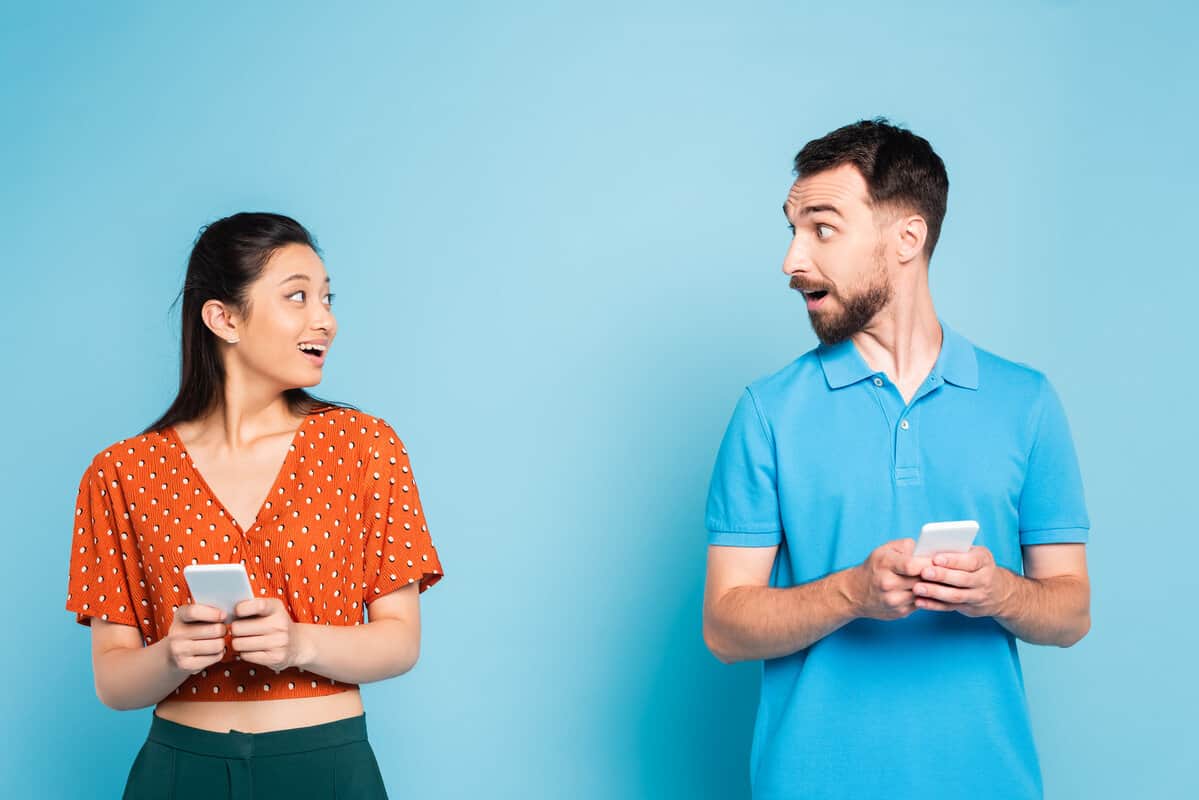 In email marketing, where time is gold and personalization is paramount, leveraging automation and segmentation emerges as a strategic weapon. This dynamic duo isn't just a convenience; it's a means to deliver tailor-made content directly to your audience's virtual doorstep.
Consider this:
Your site has risen in popularity, your subscribers have increased, and managing individual emails has become a logistical nightmare. This is where email marketing automation comes in as a reliable ally.
Automation is about maximizing the complete subscriber journey, not just efficiency.
You may use these email marketing tools to create a finely choreographed email series that greets, nurtures, and leads your subscribers.
Automation crafts a story that engages without your ongoing manual interaction, from the warm welcome email that instills a sense of belonging, to a series of smart emails that educate and interest.
Furthermore, automation is not restricted to sequences. Its capabilities are extended to dynamic content, personalizing your message based on subscriber behavior, preferences, and interactions. Whether highlighting the most recent blog post or recommending material based on previous reads, automation allows you to be present without being attached.
Consider getting an email that speaks your language, solves your concerns, and reflects your choices.
One-size-fits-all? Not in this hyper-personalized era.
As already mentioned, segmentation is all about understanding your subscribers' tastes, actions, and engagement levels.
Are they drawn to your in-depth instructions or prefer your quick-tip posts?
By segmenting your list, you may customize content that resonates profoundly.
Assume you own a tech blog that covers both software and hardware. By using segmentation, you may ensure that subscribers only receive information relevant to their interests. This relevance increases engagement, fosters trust, and cultivates a community that anticipates your ideas.
The synergy between automation and segmentation is akin to a well-orchestrated symphony. Automation tools turn segments into audiences and delivers content at the right time.
You're not just sending emails; you're weaving an experience.
For instance, a new subscriber enters your list.
Automation greets them with onboarding emails, while segmentation ensures the content aligns with their indicated preferences during sign-up. As they engage, automation takes over, nurturing them further down the conversion path. Also, email marketing is more than just emails; it's a conversation, a connection, a conduit of value.
Leveraging automation and segmentation elevates this conversation from monologue to dialogue. It transforms your blog's promotion from a mere marketing effort to a personalized journey-one that resonates, engages, and nurtures.
Conclusion
Email marketing isn't limited to big businesses; bloggers can also utilize newsletters to grow their audience, employing similar strategies as major retailers.
In the ever-changing landscape of digital marketing, email remains a steady guidepost for promoting your blog, providing stability amidst trends that come and go. The techniques outlined here go beyond tools – they form the basis for fostering a strong, interactive, and meaningful connection with your readers.
But if you've got a great blog and you're at a loss on how to promote it via email marketing, you're not alone. This article offered the top 10 tips to efficiently promote your blog through the remarkable power and efficiency of email marketing.
As we've explored the art of creating captivating subject lines that allure readers, delved into data-driven segmentation for tailoring resonant content, and highlighted the significance of nurturing automation, a recurring theme has emerged: the influence of personalization.
In a time dominated by information overflow, the ability to forge human connections becomes the cornerstone of boosting engagement.
Our article commenced with the bedrock of email marketing: the formation of a quality email list. The strategies mentioned for offering value and evading spam folders transcend mere checkboxes; they form the bedrock for establishing trust.
Subsequently, our focus shifted to crafting compelling email content, encompassing subject lines that pique curiosity and personalization that fosters genuine involvement.
Naturally, we scrutinized metrics that gauge the efficacy of your email marketing endeavors.
Understanding these indicators parallels mastering the language of your target audience's preferences and activities. This compass guides future efforts toward heightened engagement and conversion.
Furthermore, the utilization of automation and segmentation unveiled the true allure of email marketing – the ability to maintain a presence even beyond the act of clicking "send."
Concluding our article, bear in mind that email marketing is a dynamic technology, not an inflexible formula. The digital landscape will transform, and algorithms will evolve, yet the essence of direct, tailored communication remains constant.
So, here's your call to action: employ these recommendations, translate them into action, and witness your blog's reach and resonance flourish. In an era of fleeting online interactions, email marketing provides a platform for cultivating profound connections and inspiring impactful action.
Once again, email marketing can be the most successful way to drive traffic to your blog and ensure that you maintain a vibrant and engaged readership. 
Master email marketing and watch your rating soar in no time.