11 Email Marketing Alternatives to Aweber
This is a guest post by Kevin Muldoon. If you want to guest post on this blog, check out the guidelines here.
I recently stopped using Aweber. Not because I wasn't happy with the service but because I sold the site I was using it for. For 2 years I was a very happy customer with Aweber and wouldn't rule out using them again. However, starting a new blog gave me the opportunity to look more into what alternatives there are out there for email marketing.
In this article I will be showing you the main alternatives to Aweber available to you. This article is for:
Those who think their newsletter provider is too expensive
Those who think their newsletter provider lacks important features
Those who haven't chosen their newsletter provider as yet and want to make sure they make the right choice
Before we look at the alternatives, let's look at what Aweber offers and what it charges for using it's service.
Aweber

Aweber is one of the most versatile email marketing providers available to bloggers. It's not as user friendly as some other services however there is a huge amount of documentation and tutorials in the members area to help you get started.
Features include:
Advanced sign up form wizard and hundreds of sign up form templates to choose from
135 Email templates to choose from
Advanced autoresponder options
RSS to Email option
Traffic tracking and conversion options
Integration with lots of other scripts including e-commerce shopping carts
The base price of Aweber is $19 a month. This gives you an unlimited number of emails up to 500 members. You can pay $49 quarterly or $194 yearly, saving you $32 and $34 respectively. The monthly price increases as your number of subscribers grow.
Aweber offer a one month trial for $1. I recommend ordering that if you are unsure whether to use them. Be warned: you will automatically be charged $19 a month afterwards if you don't cancel your account.
| Subscribers | Monthly Price |
| --- | --- |
| 0 – 500 | $19 |
| 501 – 2,500 | $29 |
| 2,501 – 5,000 | $49 |
| 5,001 – 10,000 | $69 |
| 10,001 – 25,000 | $149 |
Monthly Membership Services with Unlimited Emails
There are several alternatives to you which follow the same business model as Aweber offering an unlimited number of emails to subscribers per month.
Prices increase in line with the number of subscribers though as you will see, the pricing plans of most of these services are practically identical. So the main factors you need to consider are features and user friendliness.
Omnisend
Omnisend is an ecommerce marketing automation platform which has deep integrations with
ecommerce platforms.
-Omnichannel communication – email, SMS, Facebook messenger, Web push notifications
-Predefined automation workflows
-24/7 support
Pricing starts at only $10 per month. You can try all Omnisend features with 14 days free trial. No
credit card required.
Subscribers Monthly Price
0 – 500: $16
501 – 2,000: $25
2,001 – 4,000: $50
4,001 – 8,000: $80
8,001 – 16,000: $180
16,001 – 25,000: $200
25,001 – 40,000: $245
SendPulse
SendPulse is one of the many platforms that offer marketing solutions. Yet there are things that make this service stand out among its competitors.
a number of available marketing channels (email, sms, push)
all types of notifications, be it email, sms or push can be combined and used together with
Automation 360 – a tool for setting up triggered notification flows
unlimited push notification functionality is available absolutely free. no credit card required.
a huge free plan for up to 2500 subscribers
24/7 friendly support with fast response times.
affordable prices as compared to most competitors
Don't take our word for it, go and check what they've got to offer.
1. MailChimp

A hugely popular email marketing service, MailChimp is a fun and colourful service which has some fantastic features.
MailChimp for iPhone
Social Media Integration
Use friendly member area
Easy to use autoresponse system
Impressive sign up form wizard
Pricing is very similar to Aweber except the service is free up until you reach 500 subscribers. The monthly plans are about a few dollars more expensive that Aweber though.
| Subscribers | Monthly Price |
| --- | --- |
| 0 – 500 | FREE! |
| 501 – 1,000 | $15 |
| 1,001 – 2,500 | $30 |
| 2,501 – 5,000 | $50 |
| 5,001 – 10,000 | $75 |
| 10,001 – 25,000 | $150 |
| 25,001 – 50,000 | $240 |
A pay as you go plan is also available for those who send emails out less often. Prices start around $0.03 per email though the price drops to half a cent with orders over $1,000.
2. Constant Contact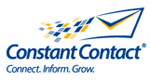 Constant Contact is a professional email marketing company which also offer online surveys and event marketing services.
Around 50 professional looking email templates
Impressive reporting options
Several stylish sign up boxes to choose from
Good import features for those migrating to the service
Pricing starts from only $15 per month and there is also a no risk 60 trial option which doesn't require you to enter your credit card details (unlike Aweber which automatically rebills).
| Subscribers | Monthly Price |
| --- | --- |
| 0 – 500 | $15 |
| 501 – 2,500 | $30 |
| 2,501 – 5,000 | $50 |
| 5,001 – 10,000 | $75 |
| 10,001 – 25,000 | $150 |
3. Get Response

GetResponse is a beautiful email marketing service which is a few dollars cheaper than similar services.
They boast a huge number of features including:
An email to speech feature that allows users to listen to newsletters 'hands free'
Social media integration
iPhone application
Video email marketing
Surveys
Over 300 email templates
Good tracking and reporting options
Get Response is slightly cheaper than Aweber. There is a 15% discount for paying 6 months in advance and a 18% discount for paying a year in advance.
| Subscribers | Monthly Price |
| --- | --- |
| 0 – 10 | FREE |
| 11 – 500 | $18 |
| 501 – 2,500 | $28 |
| 2,501 – 5,000 | $45 |
| 5,001 – 10,000 | $65 |
| 10,001 – 25,000 | $145 |
4. Campaigner

Campaigner is a good option for those who don't need a lot of bells and whistles. The service has over 450 email templates to choose from however it lacks a lot of advanced features which other services have.
This is reflected in the price as Campaigner is quite a bit cheaper than most of it's competitors. Their top package is around 20% cheaper than Awebers equivalent. There is also a 30 day trial available.
| Subscribers | Monthly Price |
| --- | --- |
| 0 – 500 | $10 |
| 501 – 2,500 | $25 |
| 2,501 – 5,000 | $40 |
| 5,001 – 10,000 | $55 |
5. Vertical Response

Vertical Response is an online service which lets you manage your email marketing campaign, create online surveys and send postcards directly to visitors.
Beautiful drag and drop email wizard
Sign up form integration widgets
Detailed reports
Vertical Response offer a 30 day no obligation trial and good discounts for paying in advance (particularly with larger email lists).
</table align="center" border="1″>A pay as you go option is also available for those who don't send emails as often. Rates start at a very competitive $0.015 per email, dropping to $0.01 an email with purchases over 25,000 email credits.6. Benchmark Email

Benchmark Email is an easy to use email marketing service which boasts a large range of email templates.
Video integration
Drag and drop text editor
Survey and email tracking
User friendly interface
Campaign archive
Benchmark Email is similarly priced to it's main competitors. However, you ado not receive unlimited emails. Instead you are restricted to 7 emails per month to your list.If you plan on sending a lot of emails to your subscribers every month it's best to avoid this plan because of the sending restriction.
There is also an email limit monthly plan. 1000 emails will cost you $12.95, 5,000 will cost you $35, whilst 10,000 costs $60.7. iContact

iContact is an email marketing service which claims to have more than 60,000 customers.
Built in HTML WYSIWYG Editor
Good tracking and reporting features
Over 250 HTML email Templates to choose from
iContacts pricing plans have an email restriction of 6 times your subscriber limit. Those of you who send out newsletters a few times a week may want to consider an alternative.There is a 15 day trial for those who are interesting in ordering a package.
Pay Per Email ServicesIf you don't send several emails to subscribers every month then you may find Pay Per Email services a lot more cheaper.8. Campaign Monitor

Campaign Monitor is a popular email marketing service which is used by many top websites such as SitePoint.
User friendly interface
Beautiful email templates
Great tracking and reporting features
CampaignMonitor have a flat pricing fee of $5 per email and 1 cent for every recipient.Therefore sending an email to 500 people would cost $10 and to 2,500 people would cost $30. There are big discounts for those who to send to more than 50,000 people.9. JangoMail

JangoMail
Advanced HTML editor
Connect to external databases in real time
Create and send mass emails using Outlook, Outlook Express, Thunderbird, Eudora, Yahoo Mail and Gmail.
Jangomails pricing depends on how many emails you send in that month.
Cost per email drops to about $0.005 if you send over 616,000 emails per month. More information can be seen on the standard pricing plan page.10. Boomerang

Boomerang is a simple but user friendly solution.Pricing starts around 2 cents an email but drops to around 1 cent if you spend more than $100 a month.
11. Ezine Director


Ezine Director is very basic compared to most other options though you can still send HTML emails and set up autoresponders. It's main selling point is it's incredibly low price.There are three different versions available: Free, Limited and Full.The free version has a copyright notice in all emails and allows up to 249 emails to be sent.The limited version costs $9.95 a month and allows up to 1,999 emails per month. It has the same features as the full version except it doesn't have campaign tracking.The full version has campaign tracking and allows up to 19,499 emails per month. Over that you are charged a ridiculously low $0.001 an email (and that drops to $0.0009 over 50k)Ezine Director is a pretty basic service but is worth checking out if you are looking for a cheap newsletter solution.12. SendinBlueWe are adding SendinBlue to the list because it's gaining a lot of traction lately. Like the top email marketing providers, this company offers a full range of features, including:
Drag & Drop Designer
Template Gallery
Mobile-Friendly Emails
Personalized Content
Inbox Preview
Advanced Search & Segmentation
Shared & Dedicated IP Options
IP Pool Management
Why you need an email listYou really shouldn't wait any longer to start building your email list. Seriously, you should be building your list right now!!RSS subscribers are great however you cannot contact them directly so it's important to build an email list as well. Doing so will allow you to contact your readers directly. Not only can this provide an extra source of income for your blog, it will also allow you to connect with your readers in another way and give them more reasons to visit your blog again.I have read many bloggers state that you should start emailing your subscribers from the very start. The idea behind this is that people will enjoy your newsletter content so much that they will tell their friends about it. I disagree strongly with this. I really do think this is a bad idea.I do think that you should start building an email/newsletter list as soon as you launch your blog, even if sign up rates are painfully slow at the start (an extra 50 email addresses a year from now could mean an extra $100 from an affiliate commission). Though it's pointless to spend a lot of time writing content for a newsletter until the list is at least 500 subscribers (but preferably more than 1,000).What is the point of spending hours writing high quality original newsletters if you only have 40 readers? It makes much more sense to post this content on your blog where visitors and search engines can see it.Once your email list has grown to a decent level you can then start spending more time offering exclusive content through your newsletter in order to develop a closer relationship with your readers.Best Email Marketing ProviderAweber deservedly has a great reputation amongst bloggers. Support is great and it boasts a lot of great features. Though I hope I have shown today that there are alternatives out there.For my new blog I initially signed up to Campaign Monitor as I like the idea of only paying for the emails you send. It's a good service and is very easy to use but in the end I decided to go with MailChimp.MailChimp is a little more user friendly than Aweber and has more features than Campaign Monitor. Though the main selling point for me is the pricing plan which allows me to send up to 3,000 emails a month for free as long as my list is under 500 subscribers.This allows me to build up my email list up to 500 people for free plus I can periodically email subscribers if I want too. If I used Aweber as my newsletter provider than it would cost me $19 a month even if I had less than 100 subscribers. Therefore I am saving a good bit of money if it takes me a few months to reach 500 subscribers.If you are building a list for a brand new blog then I would consider MailChimp for this reason. If your blog is already established then you will probably reach 500 subscribers very quickly so you may want to look at the alternatives. Most of the monthly subscriber plans cost about the same so it really depends on what you are looking for. Make sure you take advantage of the free trials in order to try out an email marketing service you are interested in.Those of you who will not be sending out emails every week may want to consider a pay per email plan as it will work out a lot cheaper for you in the long run.If you have used any of the email services in this article, or any which are not in the list, please share your opinion of the site in the comment area. I'm sure it will help other bloggers out.About the Author: Kevin Muldoon is a webmaster and blogger who lives in Central Scotland. His latest project is WordPress Mods; a blog which focuses on WordPress Themes, Plugins, Tutorials, News and Modifications.
| Subscribers | Monthly Price |
| --- | --- |
| 0 – 500 | $10 |
| 501 – 2,000 | $28 |
| 2,001 – 4,000 | $46 |
| 4,001 – 8,000 | $72 |
| 8,001 – 16,000 | $120 |
| 16,001 – 25,000 | $150 |
| 25,001 – 40,000 | $240 |
| Subscribers | Monthly Price |
| 0 – 1000 | $18.95 |
| 1001 – 2500 | $28.95 |
| 2,501 – 5,000 | $46.95 |
| 5,001 – 10,000 | $73.95 |
| 10,001 – 20,000 | $120.95 |
| 20,001 – 30,000 | $179.95 |
| 30,001 – 50,000 | $230.95 |
| 50,001 – 75,000 | $339.95 |
| Subscribers | Monthly Price |
| 0 – 250 | $9.95 |
| 251 – 500 | $14 |
| 501 – 1,000 | $19.00 |
| 1,001 – 2,500 | $29.00 |
| 2,501 – 5,000 | $47 |
| 5,001 – 10,000 | $74 |
| 10,001 – 15,000 | $109 |
| 16,001 – 25,000 | $149 |
| 25,001 – 35,000 | $239 |
| 36,001 – 50,000 | $379 |
| 50,001 – 75,000 | $529 |
| 75,001 – 100,000 | $699 |
| Monthly Emails | Monthly Price |
| Up to 1,000 | $30 |
| Up to 2,500 | $50 |
| Up to 5,000 | $100 |
| Up to 12,000 | $200 |
| Up to 18,000 | $300 |
| Up to 30,000 | $400 |
| Up to 45,000 | $600 |
| Monthly Emails | Monthly Price |
| Up to 500 | $9.95 |
| Up to 1,200 | $14.95 |
| Up to 2,500 | $29.95 |
| Up to 4,500 | $49.95 |
| Up to 9,500 | $99.95 |
| Up to 14,500 | $149.95 |
| Up to 25,000 | $249.95 |
| Up to 36,000 | $349.95 |
| Up to 55,000 | $499.95 |
Browse all articles on the Web Tools category
44 Responses to "11 Email Marketing Alternatives to Aweber"
Start Getting Website Traffic

Yes, we should all be using email marketing tools, and growing a list, but for many just starting out paying a monthly fee for a service such as Aweber is an additional cost they'd rather not to have.
I hear good thing about the free service FreeAutoBot… But if I were just starting out I would definitely go for the cheeky chimp… Good Luck All…

robertflorish

Email-M.Com is also one of the best web email marketing service provider.It is offering you the free trail for doing email marketing with email-m.com for 30 days.Email Marketing Made easy with email-m.com

Vince

Wow, that's a lot of information. I would probably go with vertical response. I already had an opportunity testing it, and it is great both with the service and the price.

David Koh

Wow very useful post. Thanks for mentioning MailChimp. All the pro's on the internet recommended Aweber but I feel that Aweber is too expensive. GetResponse only gives you up to 10 free subscribers which is kind of useless. But MailChimp, up to 500 subscribers free? Now that is useful.

David

Lily @ Logo Designer

I use to use Constant Contact but there system for creating copies of previous newsletter seems a little flawed. The next one I plan on trying is MailChimp.

Fiona

We used Aweber for a couple of years but in the last three months have switched to MailChimp. Our list size means we pay for the service but it's worth every cent. You can hit the system cold (i.e. never used it or anything like it before) and be sending out a campaign in minutes. Really user friendly. Can't fault it so far.

Karol K.

I'm a really big fan of MailChimp. The quality of their website, tutorials, and user interface is just incredible. And on top of that it has a decent free plan … 3000 emails a month for free – this is pretty cool.

Paul

I'm planning to try Mailchimp for my next niche site because I've been following their blog and digging into their free resources and I'm really impressed with the way they are going.

Aweber is still what I use for my main sites though. No plans to change those.

Dean Saliba

Some nice options. Someone kindly gave me a copy of Interspire Email Marketer which is worth around $500, so I host my own email list.

Katie

Looking for a new provider so this email was SOOO timely – I just got off the phone with Get Responce and WOW I have to say I was super impressed with the rep I talked to – Brian. Get Responce has so much cool tools – I am so happy I found this site, I was going to go with AWeber, but after learning about Get Responce, I am sold!

Great Post Kevin – thanks for another great resource Daily Blog Tips!
Katie

K. Praslowicz

Thanks for the summaries of the different options. I've been meaning to start a mailing list for photo print sales, but have been dragging my feet looking for a free or very cheap solution since I don't expect the list to be very big for a long time. Signed up for mail chimp yesterday and got a simple sign-up form into my side bar. That should hold me over for a while. If the list ever gets close to 500 people I'll migrate over to Campaign Monitor

Frugal, Freebies and Deals
TODHD

I would not consider using any email system besides using Aweber

Anne-Marie Watson

Thanks for an excellent post. On my LinkedIn group, there is an long ongoing discussion @exactly this topic. But no-one has actually put togther a comprehensive review like yours. I am just starting up my website, blog and had planned a newsletter but your advice sounds very insightful. Thanks again for helping me get my next moves sorted out!

Brendan

You might want to check out profollow it is a white label version of aweber but has 10k list size for $19.95

John Fox

For a hosted solution, Aweber is the hands-down winner.

What I don't understand is why Constant Contact is still on anyone's list. It has to be the most clunky of all. Ugh!

Andrew

Thanks so much Kevin for this post. I started a Blog about 3 months ago, and ever since I started I haven't been able to get the "I should be building my list" out of my head. The problem is that it's Aweber, Aweber, Aweber all over the place, and it's kind of hard starting your list, and sheeling out 20$ a month, for god knows how long before you start seeing any ROI. Your insight has given me another option, and I'm going to try MailChimp today. 500 suscribers for free gives me a chance to get my list to a reasonable size before I have to worry about getting some money back to pay for the monthly suscription fee. Again, thanks for this excellent post. You talked about something that a lot of the PRO's don't bother mentioning.

Lye Kuek Hin

It seems MailChimp is more suitable to beginners like me and i think i will try it out. Thanks for the post Kevin.

Brad

Great idea putting this list together. I have been using MailChimp for a few years and with the cool stuff that they keep developing I think I will keep with them.

Dev – Technshare.com

Hey Kevin,

Nice Post. Great list.
I think aweber and getresponse are best autoresponder service.

and Mailchimp is great for beginners, as it is free till 500 subscribers.

Anyways, Thanks for sharing this great Post.

~Dev

Dana @ Blogging Tips Blog

Thanks. This post help me a lot. I am in my searching of autoresponder service and found that aweber is quite expensive for me. And now, I have the alternative.

jason

I knew there were others out there, but it seems like Aweber definitely owns the top spot. Thanks for providing further options for us to choose from.

godlark

I think similiary to you. Now I have a small blog so I don't need account on aweber. I am teenager so 15$ per month is big cost for me. Thanks for links to free portals helps building newsletter list.

Josh Garcia

Hey Daniel,

Thank you for putting this together. I only knew about 3-4 companies. Now, I like the idea of using Mailchimp for any new blog I put together as I'm building the list up.

Thanks again for putting this together…
Josh

Robert @ Techinfo-4u.com

Nice post, I've been thinking of starting up a newsletter subscription on my blog for the last while, but just haven't gotten around to it,maybe this will get me going to do it

Thanks

Kevin Muldoon

I used Awber for years and never had any complains. Currently using the mailchimp service since my blog is still new. It's a great option if you don't think your list will exceed 500 emails for a few months.

Nabeel | Create Your First Website

Hi,

I use Aweber. I have heard greatg review about it and I

Nabeel | Create Your First Website

Hi,
I use Aweber. I have heard great reviews about it and I personally use it too.

MailChimp looks goods, but I wonder whether their up time, delivery rate etc are the same as Aweber.

MailChimp looks good for the beginner, as it is free for the first 500 subscribers.

Kindest,
Nabeel

Gonzalo J. Suárez

I used MailChimp for more than two years. It`s very realiable, and as my list did't pass 500, I had it for free!!

But it's important to also comment that they integrate with Google Analytics, make great reports and had a "ChimpRewards" program, in which if you accept to send a badge "powered by mailchimp" in your emails, and someone subscribes, you get free updates on reports or mails… So the real cost could be less than cero!!

For small blogs or starting ones, is THE choice.

Saludos,

Gonzalo

Wallace

Recently signup a Mailchimp free account, install their WordPress plugin, look pretty good and having a professional user dashboard.

Free Ads

I use both AWeber and iminica (imnicamail.com) I think imnica is the most cost effective mail system. So, far I'm very with them and but I not yet ready to ditch AWeber. I keep most active subscribers in AWeber and move the less active subscribers to imnica toreduce my email marketing cost.

Kamal Hasa

Well Aweber is good but to start off mailchimp is a better alternative I believe 😉

Gary David | Build Your List Fast

I agree. Those are some nice alternative. I've been using Aweber for almost 2 years now. I think the best alternative if you're starting is mailchimp. After using mailchimp, you should go to either Aweber or GetResponse.

Web Marketing Tips

Yes if you are starting your online business than you should start with the free one (but yes that should work) … so mailchimp is the best option
Comments are closed.