Direct Traffic: 5 Reasons Why You Should Care
Undoubtedly you read a lot about bloggers improving traffic and finding new sources (I know I've written about this myself more than a few times). Social media, search engines, inbound links, commenting, they're all common topics for bloggers who are aiming to increase their traffic levels. But very rarely do I read anything about improving the numbers of direct visitors.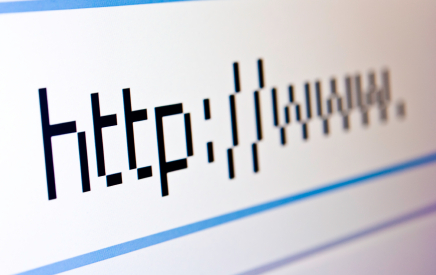 If you track your blog stats, which I know most of you do, you'll see a section of visitors that come directly to your blog rather than being referred from another website or from a search engine. Most of the time we're more interested in the other traffic sources and we focus our attention on improving those results.
Why Is Direct Traffic Important?
1. When a large percentage of your visitors are coming directly to your blog, it shows that they are recognizing you and thinking of you. For example, if someone is looking for writing tips, they could go to a search engine and do a search, or they could type dailywritingtips.com in their browser and go directly there. In this situation, the visitor feels that there is no need to do a search for writing tips, he or she would rather go to Daily Writing Tips first because it is recognized as a valuable source of the information that is being sought.
2. Direct traffic is not dependant on shaky factors like search engine rankings or social media popularity. While these things can be outstanding and valuable sources of traffic, they are always going to be somewhat out of your control. If people know your blog and they choose to visit directly, there is nothing to stop them.
3. The traffic that you receive directly will likely be the most targeted traffic that you can get. People are coming to your blog because they want to find something specific or see what new posts have been published. In most cases they're already familiar with your blog and they are choosing to come back.
4. Increased recognition leads to increased loyalty. Every blogger aims to be recognized by those within the niche or industry. Think about your own habits as a blog reader. Which blogs would you say that you are most loyal to? Are they also the same blogs that you visit directly? Most likely they are. With increased recognition and direct traffic you will receive more repeat visitors.
5. Direct visitors are warm leads. Whether you are selling products or just attempting to grow your subscriber base, your direct visitors will be the most responsive to whatever you are offering. Because they have chosen to visit your site specifically, they probably value your opinions over others.
How Can I Increase Direct Traffic?
1. Creating a strong brand is important to driving direct traffic. If readers know you as being the source of information on a particular topic and they remember things that they have learned from you in the past, they will be more likely to come directly to you. Potential visitors should ideally think of you instantly when they are looking for something specific. When I think about what blogs I visit directly, I think of ones like ProBlogger and Copyblogger that have done an excellent job of branding themselves.
2. In order to effectively draw direct traffic you will need to be remarkable in one way or another. For people to think of you first, there has to be some reason that you stand out from the crowd. Of course, being remarkable is not easy, but it should be the goal.
3. Use a domain name that is easy to remember. Daniel wrote an excellent article The 7 Characteristics of Good Domain Names. If people can't remember your domain name it will be very hard for you to build up a substantial amount of direct traffic.
What Are Your Thoughts?
Do you pay much attention to your direct traffic numbers? Have you found any specific ways to increase the amount of direct traffic that you receive?
Browse all articles on the Promotion category
46 Responses to "Direct Traffic: 5 Reasons Why You Should Care"
Rob

Jordan, Do you use Twitter? Could have been someone Tweeted your site. That traffic is hard to detect sometimes because stuff gets converted to tinyurl. Could have also just been someone using a proxy site and surfed a bunch of your pages.

Jordan

I have recently just started a blog and I found one day 55 people (according to GA) visited via direct traffic. That buzzed me out a bit because I was only at about 20 uniques a day and the blog was about a month old.

What would cause such a spike in direct traffic like that? Is there any other way direct traffic can be made? Cookies turned off, security setting etc.

SirMarjAlot

Well around 20% of the traffic to my site is direct and i did not really know what it meant. So i typed it into google and found your site.

I think it must be my domain name although that is not a keyword of which I write about.

Thanks for clearing up the issue. Nice to know some people out there think directly of me 🙂

Fajja

Great article, are links from programs such as mIRC counted as direct traffic? when a link is posted on an chat, it opens directly at the url.

Rob

What percentage of this sites traffic is direct? Just curious. I'm looking for a benchmark on this for blogs in general.

hee-haw

wow, direct traffic is very important, so now i must work hard to get more of it.

santosh

Try to apply all possible way for Traffic wheather it is Direct or Refferal and Search engine traffic point is that we need trafic for our website…..

SEO Genius

Thats a very interesting point to make, many people are so focused on SEO and marketing strategies towards SEO they never stop to think about increasing direct traffic solutions and strategies that can be put in place to do so.

My beliefs on direct traffic are similiar to yours Daniel, direct traffic is very important but i also think its the hardest source of traffic to increase. I think through using the other sources of traffic and increasing them direct traffic also increases due to increasing popularity.

Will.

Justin

I agree that direct traffic is an angle that people rarely take into consideration

lamib

If I'd just get any traffic at all 😛

Bud

Right now most of my traffic is referring sites and low direct traffic. Most of my traffic is from StumbleUpon. After reading this I understand why I need to work on my direct traffic. I am trying a contest to see if that help but only time will tell right?

Bud

daniy!

Direct traffic is another way to put yourself off from the dependence of search engines. SE isn't everything. I think SEO is only for those engineers. 🙂 Because all I know is how to make a good, original, and qualified content. SEO? I just di the basic like simple keywords and blog templates.

Yet, most of our traffic are humans, so we shouldn't missed that humans do have senses which robots and machines don't.
So, MAKE YOURSELF RECOGNIZED by building GOOD AND REPUTABLE CONTENT.

daniy!

Direct traffic is another way to put yourself off from the dependence of search engines. SE isn't everything. I think SEO is only for those engineers. 🙂 Because all I know is how to make a good, original, and qualified content. SEO? I just di the basic like simple keywords and blog templates.

Yet, most of our traffic are humans, so we shouldn't missed that humans do have senses which robots and machines don't.
So, MAKE YOURSELF RECOGNIZED

Garg the Unzola

My biggest source of traffic is blogging catalogue sites, with direct traffic being second. I don't know how that happened, but I think it is because I set up my blog for search engines to recognise it early on. By this I don't mean dirty SEO tactics, I just listed my blog and let the spiders crawl it.

I most definitely agree with number 2 to increase traffic. There are literally hundreds of 'how to blog' blogs out there, and many of them (like this one) offer very sound advice, but it's a matter of time before they will get saturated.

You need to find a unique selling point for your blog.

Andrew Banks

Don't forget that, generally speaking, direct traffic is cheaper than other traffic sources.

In comparison SEO requires long term investment and PPC is short term, often high spend, investment.

Ruchir

I guess bloggers should start measuring their blog's success by including direct traffic in their list of metrics. Your direct traffic might not show why they got there but at least it indicates that you made an impression in the mind of that visitor…

Sam MacDonald

I agree with many of the comments about direct traffic being people that are going to be more involved in your blog and want to provide feedback.

Typically if they are coming to you direct whether it be from your rss feed or by typing directly it shows that they have an interest in what your presenting to the end user.

Prashanth

great post,
I think if you are mastering in a topic & covered all related posts about that topic, people will think you as a great source of that topic.

I give more attention to direct visitors as they are more responsive. But I get very less direct visitors, my blog gets more than 80% visits from search engines.

Your tips are helpful to increase direct visitors. I am expecting a more detailed post on branding from you 🙂

Michael Aulia

I'm always excited when I see a direct traffic coming to my site and sometimes I even notice people typing in my name or blog in Google to get to my blog

They are the readers that you should take care and appreciate more than the search engine traffics!

dcrmom

This is interesting and a good point. I'm trying to figure out what my niche is and why people stick around. I think the people who are direct traffic are coming to be entertained. I'm basically telling them about my life with an occasional fashion tip or American Idol recap.

I think to continue to build my traffic and set myself apart from the rest of the "mom bloggers" I have to be entertaining, and also I think social networking is key for my niche. Evidently it's my personality and writing style that reels people in and keeps them around, moreso than my content. I never thought about it like that until now. Oh, the pressure!!! 😉

Maria Reyes-McDavis

Great, simple post. Direct traffic tends to be overlooked by newbies and experts alike. Thanks for the information on such a great topic.

M.

m07

i agree with you that direct traffic is quite useful.great post.found something useful.thanx.

Matt Mikulla

I wonder how much more traffic comes direct in reality?

Have you notice how many people will type a url into the google search built into the browser instead of the address bar? For them it is a trade of a few extra steps for the correct address.

I see it all the time when I'm looking over someone's shoulder.

GG

Hmm, since most of my traffic is direct traffic I should be thrilled? Just working on expanding my audience these days. Like another comment said about, I'd like to know more about what lures them to the blog–other than my fascinating commentaries…;-)

I enjoyed your post list and examples. Thanks for the additional spark to my brain cells–yet one more thing to ponder.

All that said, I agree. Loyal visitors are like loyal subscribers (just not as secure) who are more likely to purchase and stick around for the long haul.

Bradly

I get a fair amount of direct traffic on my site, but I think it is mostly friends of mine or people I have face-to-face told about my site.

Offline marketing is probably the best way to get direct traffic in my opinion. Business cards, flyers, stickers, t-shirts, etc.

I also see people typing in full URLs into search engines all the time so they intend for it to be direct but they end up clicking the link in google. That is how my dad gets around the internet. Every URL gets typed into google then he clicks the link.

The How-To Geek

In Google Analytics, traffic from RSS readers using Firefox or other desktop readers will show up as Direct traffic.

Direct traffic is a good thing… I've noticed that direct visitors for my site spend double the time on the site as well as double the pageviews per visit compared to search engine visitors.

Dan Cole

Inge, I wouldn't count RSS traffic the same as direct traffic. Some people have 100 RSS reeds and they don't really connect on the same level. I know the URLs of sites I visit directly, but I often forget the URLs of sites in my RSS feed.

Sauli Lepola

Usually direct traffic is from bookmarks. I also use "offline advertising", so that greates me great deal of my direct traffic. (for my company's site)

Downside of direct traffic is that you never realy know why did they come to your site.

I also totally agree that the domain should be easy to remember, not too long and brandable.

Inge

I consider rss also part of the direct traffic, although indirectly. These are the people that like you me enough to make you a structural part of their information intake. They don't read your website by accident (apart from search queries in their rss-reader), but because they made the choice themselves to keep in contact with your information.

Daniel

Thanks for mentioning Daily Writing Tips Steve :).

Anyway good points, and I agree that direct traffic is an angle that people rarely take into consideration.

I think having a good design and a nice logo can also have an influence on it.
Comments are closed.