How to Launch a Tourism, Location-Specific Website (Part 1)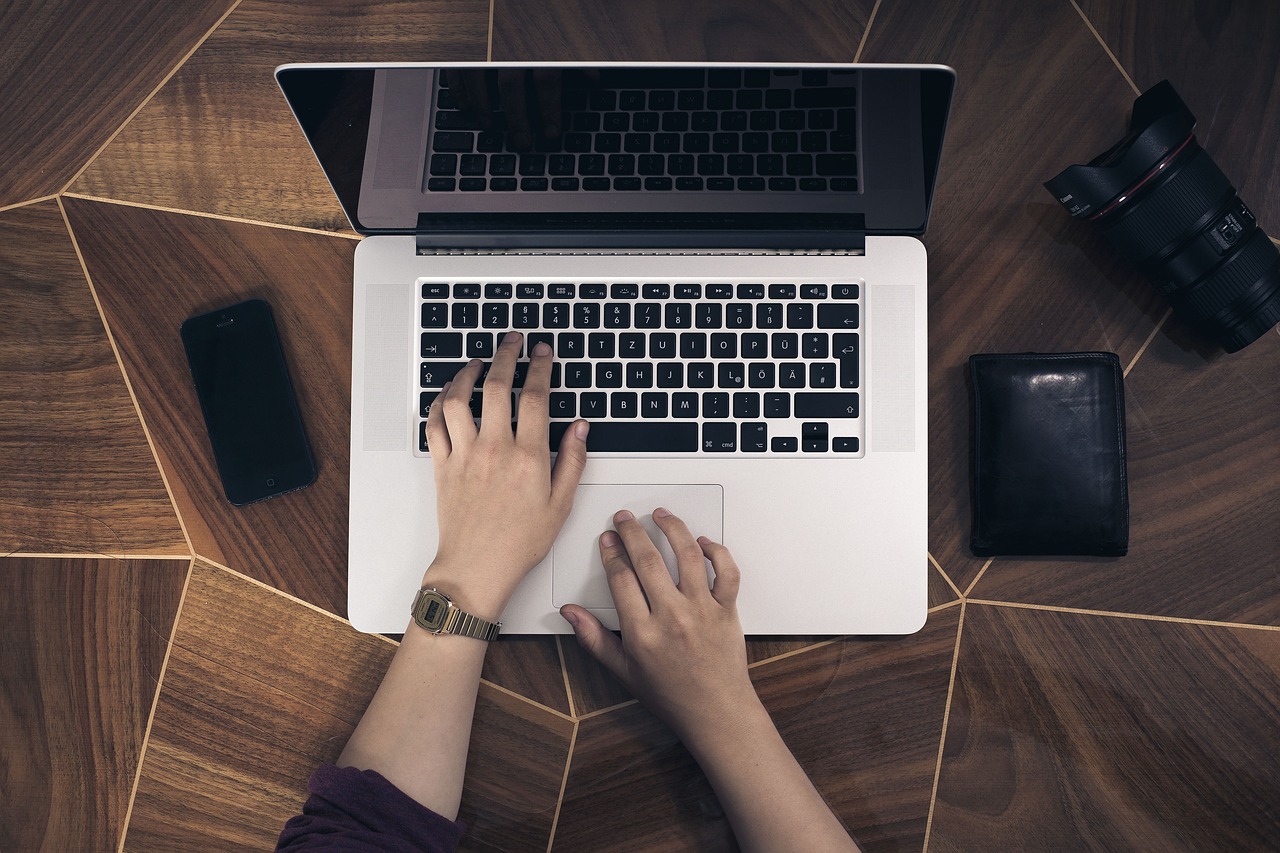 The SEO industry changes at a rapid clip. Old practices become redundant in less than months and, in effect, the odds against success prove overwhelming. I know this well enough. It affected my paycheck, my life even. For the last three years now, me and my partner were trying myriad of ways to ensure a constant stream of income by leveraging SEO practices and principles in order to build a sustainable business model.
For many of our projects search marketing did provide the necessary backbone- the proper framework – on which we hoped to build our online businesses. And having its volatile nature in mind, two things became apparent – it was either going to make our projects unreliable – profit wise, that is – or, give us the edge that would separate our projects from those of our competitors.
My research in SEO gave me the theoretical understanding of the role it can play in building a reliable source of income. The possibilities – as I'm here to tell you today – go as far as your imagination can stretch. It took many failed projects, and learning and leveraging practices I'm not very keen admitting to, but it really seems as though shit needs to hit the fan in order for you to adjust it to the right angle.
When you delve deep enough into SEO, the practices that most webmasters pay lip service to always seem to stick – White-hat, user friendly quality work pays more than anything else. And continues even more so on the long run. But what does that mean? For the novice in the field, these words sound as vague as any when put against practical and applicable advice.
So, in order to escape the vague rhetoric many SEO's nowadays give, I will try to explain how I've build a model entirely depending on holistic, white-hat SEO, and how it supplements other marketing efforts, providing millions of ways to scale.
Enters tourism
I've long felt the need to put this model into words and give it the extended treatment it deserves. Starting as a challenge, where we decided to join efforts with another friend of ours, and prove to ourselves that we can rank stuff fairly high in organic results, it ended up being one of our bigger projects so far.
Through this case study I will show you the whole blueprint we followed in order to build this model and, hopefully, initiate some creative spark back on your end. This model can be applied many times, and I'll be glad if by the end of this article you decide to give it a try.
I'm not going to oversell it now, and cut right to the nitty-gritty. So here we go.
Location-specific tourism offers many entry points
We discovered that when it comes to the tourism industry there are millions of entry points. Location-specific niches, never fully appreciated. Allow me to elaborate.
There are how many popular tourist locations/cities/places? Thousands? More?
Well, it turns out that you can pick one that has a decent search volume and is somewhat shy on the competition end. In plain English, you need a place that attracts tourists (or has the potential to, upcoming years – this is very important for you want your business model to endure over time) and not that many people are making web properties about it.
If you live in some country that is not very popular globally speaking, guess what, even better for you. You can gather info about the place locally and do an even better job.
Booking listings, rent-a-car companies, airplane tickets, local tours, guides and events… You can earn with affiliate marketing from all of these. As it goes, ranking high for some destinations can bring you a well appreciated and constant stream of income, while for others, millions; But first thing first…
What is the step by step model?
1. You pick a location – preferably a smaller country that is not very renowned for tourism yet. This way there is no chance you are not going to crash your competition. We picked Macedonia, a small country located on the Balkans. In addition, you now know my place of residence. You can do the same thing with a city within a state or any place in particular.
2. Then, gather as much info as you can about the place and start to plan content. You will need many pictures, video segments, and as much info as you can get your hands on.
3. Decide upon design and make the site
4. Implement and exercise some conversion optimization
5. Rank the thing as high as you can
6. Monetize from all the tourism traction happening online when it comes to this location via affiliate marketing (some places might provide you with millions of revenue)
Picking a location
No-brainer as it is, this step is the most important one as it truly makes all other steps possible. Here is some advice on how to proceed.
Search for places that generate decent sums of money from tourism, and look for some local info on how important is tourism to local economy. While the first numbers show you the exact situation of the market, the second might slowly hint at how the future is going to pan out for this location.
If you are writing about your place of residence things get easier since these numbers are usually all around you and, being a local, you can predict the future with more of a precision than foreigners for that matter.
Anyway, here are some tips on how to do your research.
Start by searching for booking listings. Look carefully at the prices, and more importantly on how many listings are per location. In addition, pay close attention on how easy it is to book a stay, i.e. are there any available units. If it is very easy to reserve, there is probably not so much buzz going on about this specific location.
Irrespective of the fact, do some research on Google about the place and see whether or not it has the potential to attract tourists. This is highly subjective, so try to be realistic here. Besides, other forms of marketing are also important. When we decided to go with our location – Macedonia, the government already marketed heavily on CNN. Thanks government.
Gather as much info as you can
By now, you are probably thinking "hey, this doesn't have anything to do with SEO". And while some part of this statement is true to the bone, here is the flipside.
The first step is all about SEO. What you are actually doing is researching the search market in regards to your niche. This second step, albeit not tied entirely to SEO practices, focuses on content creation- one of the pillars of building a successful SEO campaign. Holistic SEO, remember?
So, for this step, unless you are situated at the exact location you've decided to make the site about, you will have to spend some dollars. We are building a business after all.
The expenses include either going to the place if it is close (I plan on going to one of the popular Greek islands next year- not telling which- and duplicate this model with yet another site), or paying someone to gather info for you. And since all the info you will need comes in digital format (pictures, videos and text can be easily transferred via your Dropbox account), all you need to do is pay a local to gather it for you.
Students are perfect for this line of work, since they have time on their hands, love traveling and are usually well versed in digital stuff, including photography.
We hardly felt the need of hiring help from outside our team, and aside from investing in a new GoPro Hero 3 for filming the videos, and some money for gas in order to circle the country, paid only a photographer for several locations.
Make the website
This is the fun part – we made DiscoveringMacedonia.com in less than a month, including putting all the design, content and useful information together.
In order to make it as easy as I can for you, here are the things you will need to do.
-Decide about the design of the homepage. This stands for your branding and outlook in general. Besides it is the frame in which everything else takes place. The site architecture, the way I see it, is better planned this way.
-Set the about page. This is important since it gives you a clear image of your angle and how you are about to present the location. This is your vision.
-Design the "article page" which is in fact the default template for all the smaller places within your location.
Example: If you are making your site about a country like Macedonia, each article page would go into detail about every location and city within the country.
If you are making the site about, say, a small Greek island, then every article page is going to explore a beach, or a small village, or something in those lines. You get the picture.
-As tourism dictates, the next steps of the design and content strategy process would include things like entertainment, food and dining, and what to do or which places to visit. You can vary the design concept to suit your needs for publishing, but each of these pages are linked to the homepage and interlinked in between themselves the way a user might find useful.
-Put interesting pictures, video, and a lot of text describing the place. The lingo you use, if you cover everything in detail, would create relevancy to the subject semantic-wise. Google will understand what you are writing about, so there is no much need for stuffing keywords. Use keyword variations, but don't get carried away with it.
-Make sure that the technical aspects of the site are also improved. When it comes to your competitors, site speed will set you apart by a huge margin, and it will definitely give your affiliate marketing the edge. Make sure to interlink where it makes sense, and try to make the content as useful as possible.
It has become a rule of thumb nowadays to make such a project by using nothing more but WordPress. It is very easy to manage later on, scale, and even goes a long way in the design aspect as well- there are literally millions of themes and templates out there that you can buy for as little as 40$. Changes are easy to make, and you can play with CSS all you want. Bottom line is that this is the easiest, yet again most effective way of building such a project.
The link building strategy
There are more link building tactics out there than I can list in ten articles such as this one. I'm here to save you the suspense- you won't need many to rank high. Irrespective of your personal experience with link building, which you can by the way still apply to this project, there are only a handful of approaches I'm about to recommend.
In principle, since Google made many shady practices exceedingly difficult to actually benefit from, and white-hat methods being fairly hard to scale, I will play both sides of the fence here. Nothing risky though, so bear with me.
Many people don't put too much stock in content creation as an important component of a successful SEO campaign. But let me be the one who argues otherwise. Since content, any type of content that is, is the singular reason why links to your site exist. Without actual content, you either have to offer some incredible service or something within the lines of tools and products. For this project, unless you are skilled and creative enough to create some application that would help tourists, content is the way to go. Besides, this industry, this niche, cries for content.
The first thing you will be doing is creating actually useful content that you will put on your site. Serving as link bait, this content has to be authentic, unique, and help users a lot.
Let me give some examples…
For Discovering Macedonia we started to map what visitors are likely to enjoy while on their stay. Things like food, outdoor activities, culture and tradition. Create some evergreen content within those parameters, and voila, you have your link bait. So we set out to create:
-A Guide for traditional Macedonian meals
-An extensive guide for mountain biking in Macedonia
-An extensive guide for all the nightlife fun and where to go
-An article delving deep into everything there is to know about Macedonian wines.
Make these resources more in-depth than those of any competitor out there (you will be surprised of the lack of effort put into already existing sites in these verticals).
Once you have the content make sure to share with every social contact you can think off, and find local sites and pitch to them too. Locals usually wet their pants when you show them what you've created about their place, so they tend to share it- a lot.
Then, and this is the frosting of the cake, find bloggers within similar verticals and do your outreach via mail, twitter, or Facebook. For here is the thing- creating those resources, you now have a rather wide spectrum of outreach opportunities. Remember, you wrote about mountain biking, dinning, nightlife, winery, and whatnot… This gives you an entry point to almost as many niches as you are creative enough to think off. For example we are currently creating an in-depth article about a traditional Macedonian event – a ritual weeding happening once every year in the village of Galicnik- and hope that when we are done it will give us the opportunity to go and pitch wedding bloggers.
The outreach process is very simple. If you are skilled enough to create the content, and make those connections, gathering outreach opportunities is a no-brainer. Simply find all the people that are likely to pay attention to the content which you created, and ask them about their opinion on it.
Repeated just enough, this process will generate a decent amount of mentions around the web. It is a repetitive, dull work, but guess what- it pays off.
The second thing you will be doing, is guest posting. Aye, a tactic of the past already, but it still works if done right. This is the plan- you will shuffle through the same outreach opportunities and find where you can land a guest posting gig.
Then, restructure some of your evergreen content, or do variations of it (re-writing it of course) and pitch. Again and again.
Mash-ups for tourist locations are always welcomed with editors of online magazines. "Ten mind-blowing lakes in the Balkans you can only dream off" is a very enticing piece of content many webmasters will fight over. So guest posting, I can say with almost of a certainty, is not going to be very hard per se.
Before you rush out and judge me for what I'm about to reveal, keep in mind that there is a white-hat alternative to every tactic, even the most easy-to-scale ones.
So, bearing that in mind, let approach to tier link building from another perspective.
You will make three or four small sites for every specific term/destination/keyword you'd like to rank high. These sites don't necessarily need to be built on top of expired domains as most black hat guys nowadays preach. You will need relevancy, so as long as you are putting relevant, quality content there, you are set.
Use a different template for each, vary your writing and editing, and make the articles informative, nicely edited (include pictures, pay attention to structure, flow etc.), and most of all useful- the goal is that there is no any actual reason for Google to file a manual penalty; since an algorithmic one is hardly a reality here. Write four or five articles for each of these sites, and update them monthly with an additional one.
At the beginning, these links are going to be, well, not very much useful. Even a single editorial link from a renowned source would dwarf all of them in significance. But, as three or so months go by, you will start to see some serious improvement.
It is scalable, and unlike other tier link building schemes, it doesn't keep you up at night. These sites are going to be informative, useful, or at least appear real from an outsider point of view.
Be social
This is once again a true testament for the appreciation of holistic SEO. Combining the benefits of social and adding them to you SEO campaign will skyrocket your rankings. Besides, it creates perfect outreach opportunities by extending your visibility and authority as well.
Set up a YouTube account and start uploading some of your video material there. Do the same with Pinterest or Instagram for your image material. Facebook is also great for engaging audiences, and depending on your location and the angle you've used to present the place, you will post pictures, text, or video as you see fit.
StumbleUpon, though perfect for those viral articles, proved to bring fairly useless traffic to the site.
I also cannot see a way to leverage twitter, but then again you might be more creative than me.
The social site of the equation can go a long way. Here is an example; uploading some of your video material, you can earn the appreciation of some local who is likely to share on Facebook and thus create a viral effect. After a while this video, as thousands of others before, creates traction, gaining a lot of page authority. Guess where all that authority is transferred to? Put some description below the video and link to your site. When you try hard enough wonderful things tend to happen.
Conversion optimization, affiliate marketing, and some serious cash
Complex as it might be, the benefits this model bring to the table are obvious. Once traction is created, once you fill the content quote, and once you obtain some rankings, they never fall apart. As a matter of fact, they grow rather progressively.
This model, albeit obviously demanding on the work end, points to a far more sophisticated strategy when it comes to leveraging SEO when building a business.
Each step of the way, if done right or just well enough, will create a model that is going to generate a constant stream of traffic to your site in years to come. Hardly someone tries to duplicate the effort even in less crowded niches and when they see the work you've done to rank there, many would be smart to just change direction and look for profit elsewhere.
Booking listings, rent-a-car companies, airplane tickets, local tours, guides and events… You can earn affiliate marketing from all of these. As I've said, ranking high for some destinations can bring you a well appreciated and constant stream of income, while for others, millions.
Eventually all comes down to content quality, design, and conversion optimization. Testing what causes more clicks and what doesn't, you are likely to increase your revenue week by week, month by month.
About the author: Slavko Desik is someone who started as a blogger, and then continued to explore various lucrative approaches to building a business online. Lacking his own outlet on the subject, he rarely writes about his experience in the online marketing field.
Browse all articles on the SEO category
13 Responses to "How to Launch a Tourism, Location-Specific Website (Part 1)"
Estefania

Excellent stuff, who's the author? Did he write more onto this topic?

Or will I have to wait for part 2 to be published?

Cheers

Milind K.

Thats great post about tourism. Thank you for it. I am already working on tourism site and shared information by you is good for me.

dojo

I am actually working on such a project for a place we visit every year for our summer vacation. Have the main design up and running and some content, but I need to create more and start advertising it. Love your article, it's really VERY useful. I'll surely come back to read it again.

Rich

I very much appreciate this article and all the knowledge you generously shared. Very inspiring! I'lm also looking forward to Part 2 (and 3, 4…? 🙂 ).

Discovering Macedonia site is beautiful. I love the design. I'm just curious but I don't see any ads or obvious monetization… is this one of the sites you use to link to your other sites? Or is the accommodation widget the ticket here? (Is that a widget you developed or provided by the hotels, etc looking for guests?). I'm new and trying to understand.

Slavko Desik

Hey Rich,
The monetizing method (so far) is affiliate sales from booking reservations. The accommodation widget, once used, gives back booking listings from which we earn a percentage every time someone books a stay.

We are doing the same with plane tickets as well.

faisal

Splendid guide, very detailed.

jane Littlewood

Amazingly I have done just about the same thing. I have a design business, live on the Fylde Coast and wanted to diversify my business, so I started our suite of websites. It's also great fun.

Reaz

Thats great post about tourism. Thank you for it.

Johan

Yup, while everyone is trying to 'think big' and focus on popular topics, the small, less popular topics remain totally uncovered. So why not choose them instead and get the whole interested audience to yourself?

Lord Matt

The more hyper-local you go the harder it might be to compete with someone with intimet local knowledge. I am interested to see where you take this.

Destination Infinity

Excellent article. Looking forward to Part 2.

Do you think it's a good idea to leverage an existing site, which is a personal blog with travel articles now and then, or create a new site? How about using a sub-domain on my existing site for such a project?

Also, in some locations, Internet bookings are minuscule. So affiliate marketing may not be even available for many services. What other ways are there to monetize such sites?

Slavko Desik

Hey there,

It really depends entirely on the size of the project. As well as competition. When building a new site, branding may really set you apart. Besides, it might be easier to land guest gigs, as you appear to be more credible. Sub Domains may solve some of this.

The only reason why I would recommend using an already existing site would be domain authority and some relevancy. But here is the flipside- a new site, dedicated entirely on the project, appears to be more relevant, and from my recent experience, the more relevance there is, the higher the chances of ranking high. Really, I've seen this when couple of newly made sites outranked me with exercise reviews. They had way thinner content, but all of it was very relevant and specific.

As far as monetizing goes, you can either create an app that somehow helps tourists, or something in the line of digital products such as e-books or something similar. You can contact tourist agencies that cover that location and strike a deal without using a middle man, in this case Booking. This might include tours, outdoor activities, or even Grouper offers for this location. Contact local companies, create some banner ads and sell advertising space as well. I for one know a paragliding school in my country that will gladly pay for a sidebar add.

Destination Infinity

Thanks for your reply. Your way of communicating is effective.
Comments are closed.