Have emergency posts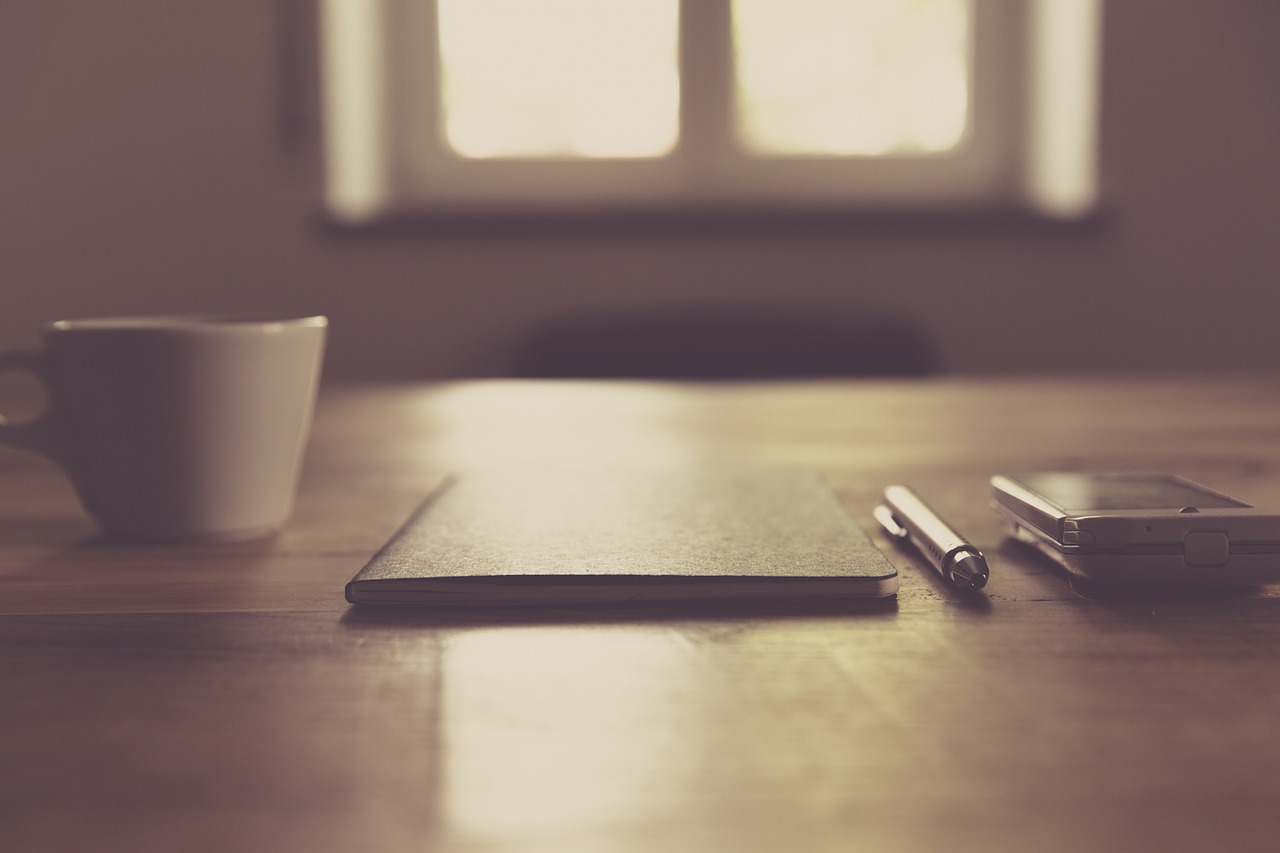 Bloggers should always have a clearly outlined posting frequency. It does not matter if you post once a week, three times per week or every day as long as your readers are aware of that (in reality I advocate that if you are serious about blogging you should write at least 5 weekly posts, but that is not the central point of this article).
The problem is that most people have other activities that might disturb the normal posting schedule. Your family might need your attention certain times or you day job might require some extra hours of work on specific periods of the year. The best solution for those emergencies is to have some posts already written, just waiting to be published.
Browse all articles on the Blogging Basics category
36 Responses to "Have emergency posts"
Jagan Mangat

Yea Emergency posts helps a lot.

Scolex

In Blogger, you can schedule when a particular post will become live. What you have to do is just set the time and date you want to post to be active.

In my case if i have enough time in a particular day (especially weekend), i tried to make 3 or more articles and schedule those articles to become live in different days on the following week.

Bang Kritikus

I don't have…but i always write in microsoft word

Blake

What I try to do, instead of keeping posts in reserve to publish just any time I don't have something, is have what I call a "buffer." Just a couple posts that are scheduled to be published in the next couple days, and as I write new content it goes to the back of the queue. That way, I have a buffer zone of a couple days if something goes wrong, and the reserve content will never be outdated either.

Bill

Thank for making this valuable information available to the public.

sveta

Great site. I will bookmark for my sons to view as well!!!n

Britney

Fascinating site and well worth the visit. I will be backd

sveta

Hello admin, nice site ! Good content, eautiful design, thank !0

Bush

Da nu Nah

Bill

Thanks so very much for taking your time to create this very useful and informative site. I have learned a lot from your site. Thanks!!:

Also I must start applying those tips!

Bes Z

One more thing: scheduling posts in advance helps with this also. You can schedule posts for a few days or let's say, a week, in WordPress and not have to worry about writing something for the same day. Writing posts in advance, a few days in advance for each day helps a lot also for days when you cannot come up with a good topic that you like.

Easton Ellsworth

Very important thoughts – thanks, Daniel!

Ashish Mohta

I had done it when I was out to my family.It really helped.I didn't loose any readers at all.

Trevor

I try to post at least one new article on each of my three blogs every day. In this I'm not always successful but most of time I keep up this schedule.

When I know I'm going to be away form my computer for a time or very busy I write articles ahead of time and queue them up to appear during the busy time. I can do this as most of my articles are not time sensitive.

I don't regard this strategy as emergency posting but rather a case of planning ahead. But when an emergency does occur it's great to know you've got several posts ready to go. Writing a series of articles in another excellent strategy in this regard.

Daniel

Joe, I agree with you, guest bloggers are an excellent way to cover break periods, but as opposed to emergency posts they have to be planned with some antecedence.

It is a tip to keep in mind though!

Joe Manna

I can certainly agree with what you're saying. I suggest writing a simple, yet clear tutorial and have it ready to post is a great posting topic. In addition, if you are taking a leave of absence — blog about it, to let your readers know where you are and when you should return.

Short on time to author a blog post? This yields a great opportunity to have a guest blog from one of your avid readers.

~ Joe

Daniel

Jane,

The post itself was not already written, but it on the top of notebook under the section "short posts".

Actually I also thought about it, it would be funny if the post was an emergency one 🙂

Plain Jane Mom

OK Daniel, fess up. This was one of your emergency posts wasn't it 😉 Very clever!

Ramen Junkie

I do my best to keep 4 or 5 reviews "on file" for emergencies. They may not be the best reviews or even the most immidiately relevant ones but I have them there. The problem is when I use them up I often have a lengthy period where I have no back up posts ready.

Dawud Miracle

I do this too.

I write Mon-Fri – work days. My weekend traffic plummets because I don't write on weekends. So I've been writing one extra post per week to publish on Saturday evening. That gives me a post for Saturday and ramps up for the Sunday afternoon and evening traffic bulge.

Daniel

Anthony, I think that every blog has its natural posting frequency, you need to play around and find what works best for you (that said sometime in the future I will write a more detailed article about my ideas regarding posting frequency).

Engtech and Maki, I agree that linking to Archived posts or using Speedlinks is also a good way to cover emergencies.

cindy@staged4more

these are all great ideas which i am going to try to aim for. i have not been a serious blogger and was suffering a long string of writer's blocks. now the blocks are slowly dissolving, i want to be a more consistent blogger also so it will make more sense for people to come back and read some more. thanks for all the great ideas!

cheers,

cindy

Xin

I do need to publish my posting frequency.

I have started a new blog, and I do not feel like I need to post daily. I want to post quality, practical, 'pillar' posts that add value to the blog.

I am going to aim for a couple of posts per week.

Ajay

This is something I have been practicing. I've got some posts ready even two weeks in advanced.

Maki

Best way to do an emergency post?

Do speedlinks to some quality posts from other blogs. You'll share some link love and get some new blogger friends.

Automate. Bookmark interesting websites with del.icio.us and have them autoposted on your blog everyday.

engtech

You don't even have to write content.

Have some "From the Vault" posts lined up that link back to good stuff.

No one ever dumpster dives through the archives as much as you think they do… there's always plenty of stuff from 4-8 months back or longer that is still relevant.

Bes Z

Daniel, you raise a point which is one of the most important points for me at this point in life. I had to go to the hospital after midnight last night because of some health issues and before that I was spending hours on rewriting a single post repeatedly to make it better and have it published for Sunday. Had I started writing early Sunday morning instead of Sunday evening, I would have spent less than an hour on rewriting the post later on.

Having emergency posts will surely help in having something to post if something comes on the way or if a person simply needs to take a break. I have to start writing up posts for a few days in advance from now on too. Thanks for sharing this important tip Daniel.

Daniel Harrison

I think that just 1 post a day is sufficient, and only on a weekday. I try to do a post daily, but I'd rather post interesting content, than content for the sake of it.

I have started to queue up posts in advance though, just in case I run out of time that day.

Anthony

What's your thoughts on too much posting? My blog currently publishes about 4 posts per day. Is there too much of a good thing, just this Sunday we had 7 posts in one day. Is there a limit to how much new information a reader can handle in a day?

egon

That's a good idea, except for those bloggers where most of their posts are somewhat time sensitive.
Comments are closed.