Generating Traffic to Your Blog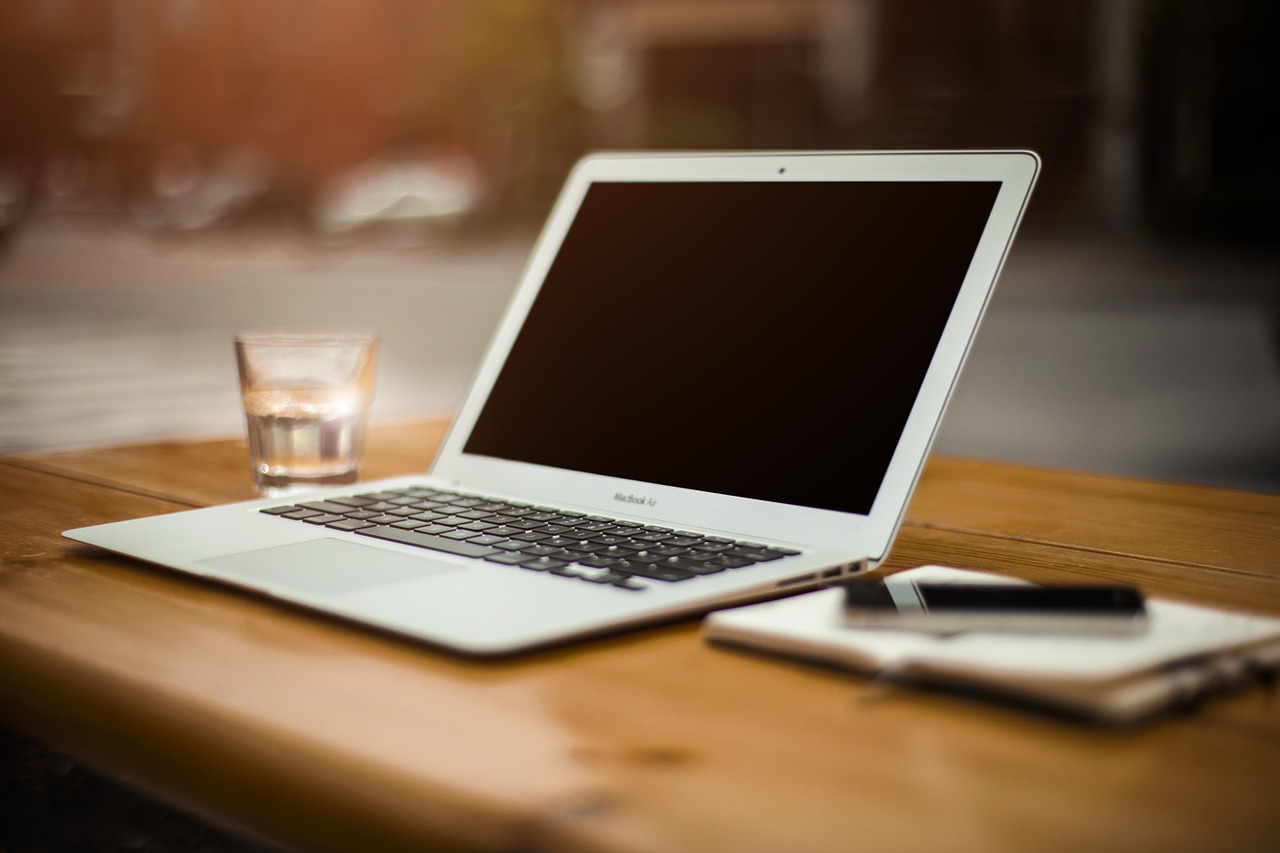 Glen Allsopp, who is a loyal Daily Blog Tips reader, emailed me a while ago to let me know about a post he written titled 4,439 Words on Driving Traffic to Your Blog. I went there to read it, and found a really comprehensive piece. The 5 main areas where the touches upon are:
Choosing your Niche
Spreading your Brand
Search Engine Optimisation
Writing Quality Content
Niche Engagement
And here is one quote from the post:
For example, if you are interested in 'scandanavian fly fishing' and are hoping to become a full-time blogger then you might struggle to find an audience large enough to make a decent income. What I recommend in this case is that you simply step back in terms of topic. So if you are interested in scandanavian fly fishing then you write about fishing, if you are interested in snow boarding then consider creating an extreme sports website.

The idea here is that you don't limit yourself to what you can cover. There's nothing wrong with writing about celebrities or blogging or self improvement. Although they are niche topics they do have a very large potential audience if you can build your brand and gain some marketshare. However, if you want to write about blog design (which a friend of mine does) then you are limiting your potential post ideas. On the other hand, with this topic you are branching out from a huge niche so there is still potential to reach a few thousand subscribers and make a great go of things.
It is always interesting to read the experiences and perspectives of other people on Internet marketing and blogging, so check it out. If you want more on this topic, read also the group writing project we had a while ago titled 30 Blog Traffic Generation Tips.
Browse all articles on the Promotion category
36 Responses to "Generating Traffic to Your Blog"
Blog SEO & Traffic Tips

These were some really great tips, I will have to impliment at least a couple of them that I have somewhat overlooked on my blogs. Thank you.

Glen Allsopp

Wow, I can't believe there are so many comments, awesome!

@Chris – You missed the point, it's about making sure you pick a niche you enjoy and if you are hoping to make money on your blog then make sure there is enough of an audience to do just that.

Miss or swing in your eyes doesn't bother me too much, hopefully I've helped out enough people to make the 6 hours writing it worthwhile.

@All – thanks for the comments, it is appreciated. I hope you all had a great Xmas & have a great new year

Vivek Keserwani

Very good article, specially for new bloggers who are about to start a blog. I think most of the traffic comes from search engines so choosing right keywords in a blog title is also a must. Thanks again…and yes Christmas is very near so wish you and all your blog readers a very happy christmas. Enjoy!
Vivek
Everything Under The Sun

Seven To Ten

I guess the planning will have to take place at the start, trying to change a blog's niche in midstream is difficult to do.

Alan Kiel

For a newbie to the internet marketing game I found the blog post very informative. I have issues driving traffic and this article opened my eyes to a couple of new things.

I also appreciate your blog with all of the helpful posts on how to drive traffic, make money etc. For a new guy it sure helps.

I will be stopping by often to see whats new. Have a wonderful holiday season.

Alan Kiel
http://www.AlanKiel.com

Galwin

Thanks for sharing!

Technology.com.au News

Blog to increase the blog traffic is nice, but you can also increase the blog traffic, in fact can divert the traffic towards your blog by using the back term links, catchy title, 5% use of key tags as per total word count of your blog.

Mairo Vergara

Really Nice tips, I'll check it out and see if I can bring more visits to my new blog. Thanks!

Vutha

That is good idea. As i know some bloggers sometimes are stuck in one place because they do not know what kine of content they produce. And sometimes they abandoned their blog posts too.

The Overnight Site

Maybe instead of Scandinavian Fly Fishing you could pick Canadian fly fishing. It's not as niche and it's not as board as "Fly Fishing" or "Fishing"

Chris

A swing, and a miss. I didn't go read the blog post, but from the summary, I see an immediate flaw.

"If you are interested in Scandinavian fly fishing then you write about fishing"

Not quite. You can't scale back that far and expect to be successful, especially just starting out. Going from something very specific to such a broad topic like "fishing" is not a good idea. First, you won't be able to create enough content just being a one-man team to become an industry expert. Trying to scale back to "fly fishing" is much more reasonable.

Second, when you're so broad on topic, advertising is harder. If you have a fishing blog, an advertiser could promote fly fishing reels, but what if most of your visitors are some other type of fishers (I don't know much about fishing.) If your blog is strictly about fly fishing, advertisers will know exactly who comes to your blog, and can be more comfortable advertising their products there.

Being niche-focused is very important, unless you think you can compete with the big sites. Having a "Tech" blog is a terrible idea if you don't have the budget or manpower to compete with Engadget or Gizmodo. Having a "cell phone" blog or "MP3 Player" blog is much more reasonable. On the other hand, having a "Samsung D800 cell phone" blog will be way too limiting. Having a "cell phone" blog is not limiting yourself, as he says. There's plenty to write about regarding cell phones (or "fishing" or "MP3 players") to keep you busy.

Geuka | humancipate.com

Thanks for sharing. Great post Glen. Outstanding suggestions, especially for a beginner like me. The section on search engine optimization was full of a lot of great tips. I appreciate your writing style and willingness to share so much of what you're learned.

Office Supply Geek

Very helpful article…especially for a guy who is just starting a blog on pens, notebooks and office supplies. 🙂

Sarah Jo

How reassuring to know that my large niche is going to keep post ideas coming for a very long time! Thanks for the reminder!

Expired Tea

Quality content creation still is the biggest asset.

Scott Mahler

I'm glad to hear somebody say you can broaden your niche. I keep hearing blog about your topic and stay specific. I own a website development company, and have just started a companion blog. My thought when starting the blog was to write in more detail about the type of software we are creating and their benefits, but also, I wanted to talk about websites in general and how they are of benefit to any company. This of course includes how to market your website, how, when and why you should upgrade your webste and so on. I was afraid this may be out of the scope of my niche, but now I know that I am on the right track.

Blog Income Report

I suppose one solution to this would be having multiple blogs in a range of niches. Still, you do need to make sure there is a potential audeince before you start a blog. Knowing that you'll have enough to blog about long-term is just common sense, you might as well go with a traditional webiste otherwise.

Paul A Moore

Great advice Daniel. I learned a few new things to start driving traffic with my new blog!

Rovaal Rotemon
ethan

It has all been said before, but the info is still very practical and relevant. I love the usage of specific examples. It definitely makes the point.

Sakib

an awesome posts and on the right time. #Search Engine Optimisation
#Writing Quality Content — both things are so important. thanks to share with us.

Dev

Nice post and really a good tip for us.

Alice

There are some great tips on there, but there is tip which dwarfs the others: write great content!

If you write great content, which people actually want to read, then readers will find your blog, that way you wont have to hunt them down with clever marketing techniques.

Glen Allsopp

Thanks a lot for this Daniel, it's really appreciated!

I'll send some love back your way as always..

Cheers,
Glen

Blog Expert

Search engine optimization can bring you do it right. Commenting on other blogs is always a good tactic for easy traffic.

Brian

As a freelance writer, I know that more isn't always better. I think most of these 4,000 words are pretty worthwhile.

Farrhad A

Hey! Thanks for sharing.
And "4,439 Words on Driving Traffic to Your Blog" is a nice and innovative post title.

ggw_bach

I'm desperate for traffic, but I also want HIGH QUALITY traffic. People who will leave insightful comments, and subscribe to my feed. How do I find those quality readers?

SATISH — Technotip.org

Great work by Allsopp.
I enjoyed reading that long post. Thanks for sharing Daniel. It was worth the time

Chester

Went there and read his blogpost. Thanks for the heads up 🙂
Comments are closed.