Copyblogger Have Switched Off Comments … Is This the New Direction of Blogging?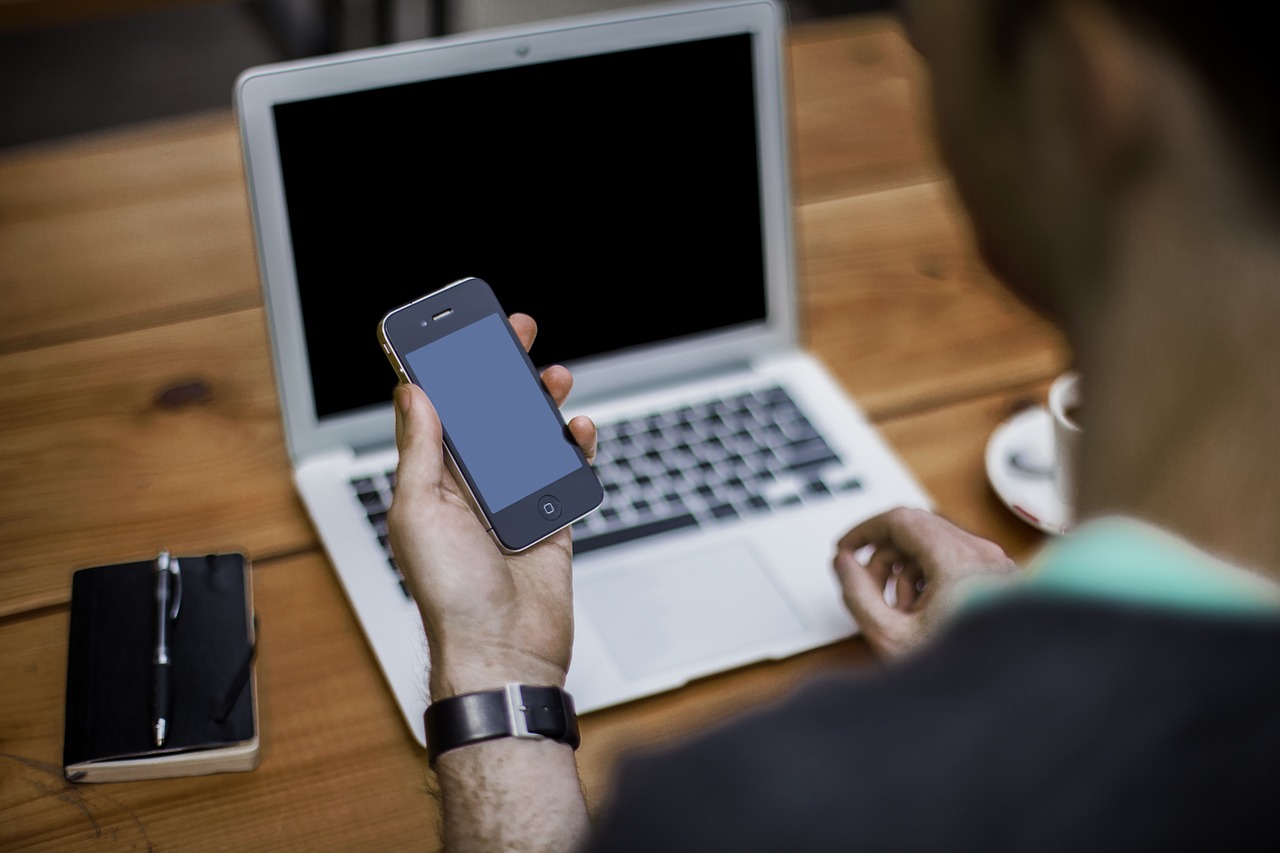 A couple of months ago, I won a place at Email Summit as a result of leaving a comment on Copyblogger … so this post caught my eye:
Why We're Removing Comments on Copyblogger
In it, Sonia Simone explains that much of the conversation about Copyblogger's posts has moved to social media sites, writing:
We couldn't quiet the conversation around our content if we wanted to — and we definitely don't want to! But we have terrific outposts where those conversations can live now.
Of course, there are plenty of other high-profile blogs that don't have comments — Seth Godin and Steve Pavlina come to mind.
But Copyblogger's always been one of the few blogs I read where the comments are invariably insightful and engaging. In fact, this is (counter-intutively!) one of the reasons Sonia gives for closing them:
If you're going to put the work in to articulate your thoughts, to make an intelligent argument, and to bring something fresh to the conversation … you should be putting that work into your site, not ours.
Now, I love reading and answering your comments on DailyBlogTips, and we certainly have no plans to turn off comments here. But it'll be interesting to see whether other blogs follow in Copyblogger's footsteps.
What do you think about this? Is a blog still a blog without comments? Would you ever switch off comments on yours? Let us know … in the comments. 😉
Browse all articles on the Strategy category
37 Responses to "Copyblogger Have Switched Off Comments … Is This the New Direction of Blogging?"
Al Ngullie

If Copybloggers has been taking 150k traffic a day since the past 5 years, I think it can afford thrashing the comments bin. But if you consider the hunger for social commentary an individual has to expressing his opinion, it'll be interesting to know if the website maintains its traffic in the coming few years.

* Comments ALSO make your content look relevant. No website with credibility will tell you that it rose to prominence by shutting out users.

Take a subatomic example: Four days ago, I restarted an old blog (about journalism) with 12-or-so posts. I started the blog in 2012 but thrashed it after a few days then, to focus on my other blogs. The total page view to it was about 1,020 or so with no comments.

I posted four articles some days ago, as Baptism for my revived blog. I received one. And then another, and then the third. I noticed that every time someone commented, there was at least an increase in the traffic. My blog went from 1, 020 pageviews to 13, 988 pageviews – in four days.

I am not saying commenting brings with it traffic – I'm saying comments gives your content relevance. My blog is too insignificance to even be on search engine listings. My point is: Who goes to a party that has no one except the host?

Hardcore webbers know for sure what the conversation that goes below your posts can do to the look of the website, its integrity and market longevity. I am not a techie but I run more than 8 blogs enough to have some idea about conversations and what it can do to you. If Facebook were to take off its 'comment' feature, the world would be a poorer place.

Yes, there are some high-profile, high-traffic, high-everything blogs out there that do without a commenting place for readers to share their perspectives. But then, they are SOME not ALL. Just exceptions. A few drops of water do not make a mighty river.

If Copybloggers wants to take a veer-off from tradition, fine. But as a general advice to other websites, I know the Internet would be a poorer place.

Renard Moreau

[ Smiles ] I would never turn off my comments, because it is a way for readers to interact with the owner of the blog.

Indra

I think the good blogs are blogs that have comments in it and interact directly with their readers by comment section, not through other media.

Jeroen

A blog without comment is a return to web 1.0

One way (push) communication, without any real openess and engagement to the audience.

kate granado

i love comments. in fact, i am always so disappointed when a response is on social media instead of my blog.

so i say…more comments pleases…not less.

and thanks so much for your insight.

k.

Aqiyl Aniys

If everyone did this, everyone would loose most of their backlinks and Google ranking. Everyone who has a copyblogger link on their site should remove it.

Sriram

Sad to say irrespective of such advance in blogging software, there is not yet any software that could eradicate spam comments. Even though they are Akismet etc., famous bloggers don't have time for deleting spam comments if at all there exists.

And spammers find new way of adding comments every day, the softwares neverthless are not progressing so fast.

And if the responses are not worthwhile, then better way is to close comments.

Josh Thomas

I myself took comments of my blog but whats a blog without comments? I really dint enjoy it after some time and brought back the conversations in a different way. I switched to LiveFyre and it requires you to be a verified Google plus, twitter or facebook user to comment. then whats the problem?

Krasen

I too was surprised when Copybogger suspended commenting, but once I learned why they did it made sense. I have been considering turning off commenting too, but only because I have little time to deal with all the bogus registrations, changes made to approved registrations to add spammy, totally irrelevant URLs and spammers. I decided I can't because being a health related website interaction and discussion are fundamental to maintaining reader loyalty. So I have no choice but to do what I can to weed out the spammers and soldier on.

Oh, thanks for maintaining this great resource for we not too savvy bloggers.

Ali Luke

It took me by surprise too (like many of you!) but I agree with Vinay that Copyblogger know what they're doing. 🙂

@Daniel — I don't think they plan to remove the old comments — sorry, my post title was a bit ambiguous. I've changed it now! They've just removed the comments section on all posts from now on.

Solomon raj

Its better to have comments section as people can respond to our articles

Vinay Koshy

Brian Clark and others at Copyblogger are smart folk and do not make such decisions without weighing it up carefully. I believe it has to do a lot with the changing business model of Copybloggers.

Copyblogger's decision aside, when I look at other blogs, I am often left asking if blog comments are more about strategy or a tactic.

liam

I have to say i can see where they are coming from regarding the amount of time spent moderating spam comments. I'm not planning on turning mine off yet though that's for sure.

Lakhyajyoti

Comments are the best way to interact with the readers. It is surprise to know that Copyblogger has turned off comment. I think it is not a good move.

Sam Woods

I think it's a bad move. That's how a blog is more of a resource to visitors – without comments it's a bit of a one-way conversation.

It won't work for many blogs – all I can see it doing is reducing readership.

Just my 2c

Slavko Desik

Leaving no room for a reply looks, at least to me, overly narcissistic and self centred. As if there is nothing that anyone can say to add context, to add substance, value, to disagree even.

Besides, it can create perceived unimportance in relation to your work. As if nothing is worth discussing, worth talking about.

Comments, at least at my end, regardless of volume and whatnot, are there to stay.

Oh, and think of what kind of SEO benefit they add to the table- freshness, relevance, on topic modeling… just to mention few.

dojo

I LOVE my readers' comments. Sure, we do 'lose' time moderating firs-comers and keeping an eye on the quality, but their insight is always important to me. Many provide new ideas and improve on the quality of the information I try to provide. I'd never consider removing comments or forcing people to use a social media site or log in. They are free to share their views and I always appreciate their input.

Health Host

I think people should have the ability to leave feedback/comments on my website!

Daniel

Maybe the existing comments should be archieved and put *somewhere*, so that its not a complete waste. Maybe such comments could be converted into forum posts or something… I like that idea.

Asad Ali

I don't think that's anything that benefits the readers when they can't follow the discussion or add valuable insight under the post for future readers.However!!!
thanks for sharing 🙂

Rajesh K

I manage four blogs and I have disabled comments in two of them. A personal blog lives and thrives on comments, but a professional/commercial blog might very well do without comments.

Steve B

Hope they all follow suit. But, I won't be. 😉

Jobs Website

CopyBlogger is trying to kill useful conversation in comment. After taking this action by the blogging giant, readers should now be forced to accept CopyBlogger's thoughts in the post. No more if, but, why, how and discussion over the post.

Bad move, they will loose remarkable traffic in coming days.

Makeup Reviews Hall

I always think comments are one of the best and easiest way of interaction between the readers and the writer and for loyal readers, comments is the only way in which you can take feedback, their queries and their answers.

Matthew Eaton

I can see why it is an advantage, but it isn't quite for the reasons why people might instantly think.

1. – If all of the posts are shut down and then a rare occasion comes up where the allow posts on something, it drives more traffic to that post. You'll create a demand that can also be a good farm for ideas. Sometimes you can even find another contributor if you're looking for them.

2. – We are in a day and age where people don't plow through 5000 comments to find the three or four that are witty for the week. This is why it is better for someone to take that creative energy and put it on their blog instead of letting it get buried in the comment section. There are sites that are tweaking this with approval/stars/thumbs up to drive the good comments to the top, but really, the window for relevant liking is almost like a Tweet. A Tweet dies in an hour, and the response dies in almost four.

3. – With all of the social sharing these days (you can't go to a blog without seeing people's Facebook/Plus/Twitter accounts and actions), there is more reason and incentive for people to use their creativity from point #2 and apply it to their social media accounts. Heck, I'm still getting Plusses from a comment I left on a YouTube video almost two months ago.

The social media/current society has tailored their response. It makes perfect business sense (but they also get a CRAZY amount of traffic).

Zach Jenkins

I guess my long answer to this was moderated out of existence, so short answer is no. I think this is a terrible idea for a variety of reasons and I don't think it was a well thought out decision in the long run. Unless it was a weird play for SEO that I'm not aware of.

Dean Saliba

I was rather surprised to read about this yesterday and I immediately thought it was a mistake, not because you can't drop a link anymore, but because I thought they should have installed another comment system such as Facebook or Google+.

I certainly have no plans to turn my comments off.

Zach Jenkins

We don't get many comments on our blog, but I think turning off comments in the wrong way to go. There are a few reasons why I think this is the case and they make the wrong cases in their statement.

First is saying that there are other outposts for their to be comments and referring to social media, while true, is going to split any conversation. If it's on twitter, then users of other social networks won't see it. Vice-versa with Facebook. Some people don't even have accounts for any social media. There might be one response one network that never gets seen on others. There are ways to mitigate this with other comment systems like LiveFyre (which I use) that allow for some integration for all of these plus other log ins, but disabling them in favor of having them on social networks seems to be the wrong way to go.

As you even stated, sometimes comments can be very insightful. I've seen some (some myself) where they corrected information, gave more detail, or said something hilarious themselves as commentary. Sometimes the comments are the best part. If you want to see comments done wrong, just go over and look at any of the Gawker Media sites. Especially after they modify their comment system for the worse. But people still have great discussions.

Lastly the suggestion of putting the idea on your own blog doesn't really work outside of a blog like DailyBlogTips and Copyblogger. We're told all the time that our blogs are all about our content and we need to be making good content first. I agree. But, I run an entertainment news podcast and blog. Creating a blog post about my own thoughts on comments or other technical aspects would only confuse what audience I do have. There is no fit. Yes I could go start another blog or something else, but it isn't my main passion and I'd run out of content after just a few posts. So instead I write a ranty post like this on another site.

Basically it sounds like they are just trying to make excuses to not have to deal with comments. Could be spam, could be amount of time it takes, or some other reason, but I don't think their arguments are well thought out. I could be missing out on other information as to their reasoning. On the other side, I don't think that most places are going to be disabling comments any time soon.

Stefan Nilsson

The blog owner will see benefits such as not having to spend time moderating comments and everyone discussing the article will have to link to it. However, I don't think that's anything that benefits the readers when they can't follow the discussion or add valuable insight under the post for future readers.

Steve

Has it got to do with the seo implications?
Comments are closed.