Six Legitimate Ways to Boost Your Traffic (Without Getting Beaten Down by Google)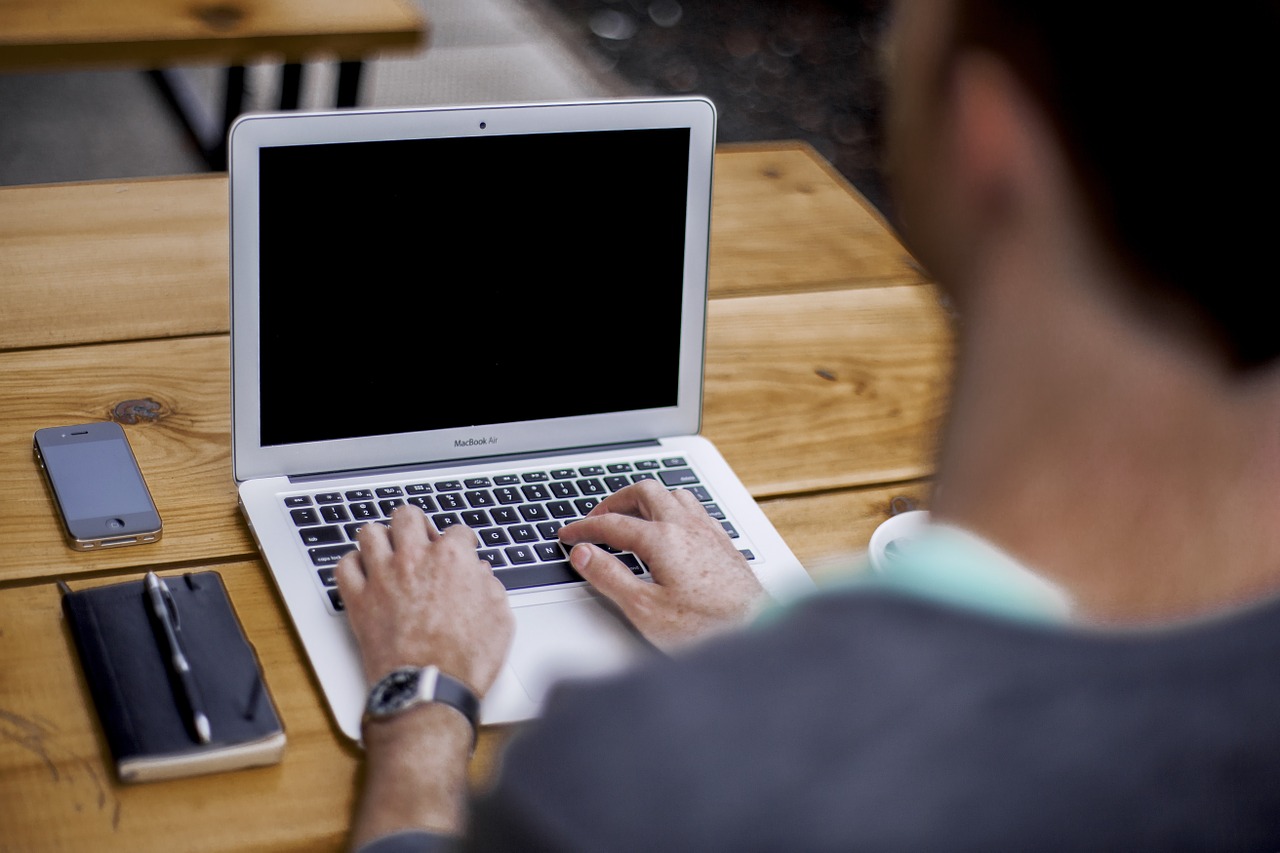 Back in our survey last year, one DailyBlogTips reader wrote, "I am struggling for traffic. Please help me so that I can increase the traffic of my site by legal methods."
First off, it's great to know this reader isn't thinking about using Black Hat methods.
It's definitely not worth trying to cheat Google (and other search engines) — even if you have some limited short-term success, your site will get penalised before long.
Instead, when you look at ways to get more traffic to your site, it's really important you go about it in the right way.
Here, I'll share six straightforward and effective ways to get more readers to your website. While you don't have to do all of these, they build on one another, so the more you can put into practice, the better results you'll see.
#1: Write the Best Content You Can
I'm sure you've heard this before … but it bears repeating, because all too often I see that bloggers aren't really taking it to heart.
You CANNOT succeed in blogging without good content.
If you're churning out blog posts as fast as possible, without any real regard to how good they are, or if you're reprinting articles from Ezine Articles or similar — then your content is unlikely to be much good.
Further reading:
Six Simple Tricks That Will Improve Your Writing Straight Away, Ali Luke, DailyBlogTips
#2: Include Your Blog in Your Email Signature
This is a small step, but one that many bloggers don't think to take. Add a link to your blog in your email signature (text which appears at the bottom of every email).
That way, anyone you email will see the link to your blog. Of course, not everyone will be interested enough to check it out … but many will.
You can also add your URL to your forum profile on many forums, and to your Twitter profile and Facebook About section.
Further reading:
How to Use Your Email Signature To Drive Traffic To Your Blog With WiseStamp, Gigi Ross, KludgyMom
#3: Build Relationships with Other Bloggers
The blogosphere is built on relationships. After all, if you want to get links and tweets from other bloggers, they need to know you exist. This goes for your blogging peers — other bloggers at roughly the same level as you — as well as for the bigger names in your niche.
A great place to start is by leaving comments. This isn't an SEO tactic (almost all blogs have "no-follow" on the link attached to your comment) but it is a good way to build up relationships both with bloggers and with their readers.
Be cautious about contacting big-name bloggers by email — this can come across as intrusive and demanding. Twitter's often a better way to go.
Further reading:
Why You Should Pay More Attention to the "Little Guys" in the Blogosphere, Ali Luke, DailyBlogTips
#4: Guest Post on Major Blogs
A whole week in our Get Readers course is devoted to guest posting — with good reason. A guest post is a brilliant way to tap into someone else's audience.
Done well, guest posts create a win/win/win situation. You benefit from the exposure and traffic; the host blogger benefits from a great piece of content that they didn't have to write; their readers benefit from your expertise and new perspective.
Further reading:
A Step-by-Step Guide to Writing Your First Guest Post, Ali Luke, DailyBlogTips
#5: Don't Just Think SEO
When you're looking at ways to get more traffic to your blog, it's easy to focus on search engine traffic and on SEO techniques aimed at getting you more of that.
But search engines aren't the only source of readers for your blog. In fact, some bloggers do just fine without doing much SEO at all — they concentrate instead on building a business and creating really great content. (Danny Iny from Firepole Marketing is a good example.)
The slightly ironic thing about this is that these blogs may well rank very highly in Google and other search engines, because they're providing exactly what Google wants to promote — great content aimed at meeting readers' needs.
Further reading:
22 Ways to Create Compelling Content When You Don't Have a Clue [infographic], Danny Iny and Brian Clark, Copyblogger
#6: … But Do Learn the Basics of SEO
While SEO isn't everything, it's certainly worth paying some attention to. If you're using WordPress, your blog's already in good shape — but there are plenty of plugins (like All in One SEO Pack) that can help you take things further.
By understanding the basics of SEO — things like using keywords in your titles, and building plenty of links between your pages — you're in a better position to create great content that both readers and search engines love.
Further reading:
6 SEO Tips from Google Itself, Daniel Scocco, DailyBlogTips
What have I missed? Let me know your best traffic-boosting tip in the comments…
Browse all articles on the General category
27 Responses to "Six Legitimate Ways to Boost Your Traffic (Without Getting Beaten Down by Google)"
Tomas Stehlik

Some great tips there. I have just created an email signature – dont understand how could I overlook this.. Thanks for sharing.

Dean Saliba

Putting your link into your email signature is something that I have no idea why more people do not take advantage of. Just think of how many emails you send every day/week/month and then think about how many people could be seeing your blog link, and most of us are nosy and will probably have a link and a look.

Peter

Hi Ali!

Thanks for the tips, they're very interesting. I have never thought about the second point until you addressed it in your article. Guest posting on other blogs/websites is a great way to gain traffic and I completely agree with what you are saying.

Liam

Thanks for the tips, i have recently added a blog section to my site and am hoping to write about 4 posts per day. Hopefully these will bring in some extra traffic to my site

Ali Luke

@Indi — Good tip! And more generally, I think it's always worth asking yourself if you'd subscribe to your own blog (and if not, why would you expect anyone else to…?)

Arbaz Fida

Great tips u have provided. These are major things through which anyone can get good traffic. Thanks for Sharing. 🙂

Shailesh

Nice Post. Yes if you want increase your traffic then, these above points are correct way to earn traffic easily. But it takes need some effort and you can get more exposure in the internet world. I appreciated your all tips here. Mainly, i like Guest posting.
Thanks for sharing this.

Indi

Thanks for the article. #1 is too often overlooked – one way to see if your content is of quality is ask yourself whether you would read the post as a visitor to your website. Some people may be surprised!

Ali Luke

Thanks everyone for all the great comments!

@Arun — I think you put it really well with "SEO shouldn't be given too much importance. And one can't afford to ignore it too." Many bloggers go too far one way or the other.

LayGiri

LOL. Just yesterday google penalised portent a foremost whitehat Inbound marketing agency. They followed all the rules and did all the google complaint things. But then people like rap genius will get bans lifeted after just 9 days. Truth be told Google is always changing and be surprised not If you wake up tomorrow and they tell you everything on this blogpost is now considered webspam. Its tiring and its annoying. But what can we do. Just know, If google will shoot you down, they will. There is simply no pleasing google.

Abhay Bajaj

Thanks for the great articles.
On page as well as off page SEO is always essential for the success of a website. I personally so a lot of link building and contact owners of websites who showcase websites in my niche. Works well!

Michael

Hi Ali

Thanks for this informative post. I have been posting regular informative content on my blog and have focused more on user experience than SEO in past 1 year. It does impact my Organic Traffic a little but my bounce rate have reduced substantially and also there have been more subscribers in my list in last 1 year than there were in the previous 4 years.

Sebastian Kessler

Update your blog with quality content and do a constant link-building stuff, only from high quality blogs, just like this. 🙂

Anyway, thanks for the article it is worth reading.

Ajith

Hi Ali
Nice post .Email Signature is really a good one to implement .Learning new topics from your posts 😀

Shumly Iqbal

Yes very true. The first thing before prospects/viewers see the inner content of the email, is the subject line and the snippet. This is actually what draws their attention and make them to click on the emails to see the rest. A solid marketing technique that could produce greater results if used correctly.

Anna canone

Me myself have been struggling to get enough traffic on my site! Probably what I am lacking is understanding of seo! My content is good and original and still I am getting lesser views than I expected!
Now I'll probably start paying attention to guest blogging!

Oscar

I think these days, the part of "don't think seo" is now very important. Content should always be written more for the visitors and not for rankings.

sunil

Content and networking are the two biggest factors in blogging success, and if you focus in those areas you'll see growth.

Ravi Chahar

You are write about the stuffs to boost up any blog. Unique content is the major key to make a reputation of your own. Most of bloggers copy the content from bigger blogs just to fill up their blog which later results in Google's penalty. Your post is worth reading. Thanks for the post.

nikhil ganotra

Great article indeed. Yeah you are very right that content is the best way to boost traffic. Building relationships with other bloggers is a must for every blogger for survival. I have followed many reputed bloggers keep contacting them and keep in touch with them. This helps me to get new ideas and make my blog much better.

Thanks Ali for sharing these ultimate tips. 🙂

Marc

Great tips Ali. Numbers 1 and 3 are especially important, in my opinion. Content and networking are the two biggest factors in blogging success, and if you focus in those areas you'll see growth.

Zoey Louise

Hi Ali,

Thanks for the tips. I am doing most of them but honestly, I'm having difficult time with guest posting. I know it is very essential these days but quite difficult to apply, especially I've been told you need to know the owner of the blog first and build relationship with them before proposing for guest posting. That is why currently I'm working on no.3 pretty hard and I appreciate the details you provided. I pretty much agree on using Twitter..

Avinash Kumar

I fully rely on Google AdSense as the only monetizing method for my blog. I am still afraid of getting banned by Google for black hat SEO strategies. But the points covered in the post above are really worth as they are genuine key points to boost traffic.

I am a regular reader of dailyblogtips and thanks for sharing such nice information.

Arun Kallarackal

Hi Ali,

That article was a quick read. But it shared some timeless tips and wisdom related to boosting blog traffic.

My blogs' main source of revenue is AdSense ads. Sometimes, I do feel that urge to boost traffic and thus increase my revenue. But AdSense being the primary source of income, I've never thought about giving black hat SEO a try. Because doing so could easily have got my account banned.

I guess writing blog posts for the readers, while addressing the basics of SEO is a crucial aspect, when it comes to boosting blog traffic. SEO shouldn't be given too much importance. And one can't afford to ignore it too. The optimum best is what one should strive for.

Building relationships with fellow bloggers has worked greatly for me. I had been missing on it when I started out blogging. I realized my mistake and from then on, devoted some time towards networking. And thanks to those efforts, my blogs got good exposure and some traffic!

Few months back, I worked on a guest blogging campaign. Soon after that, referral traffic from those blogs mounted up. As of now, that referral traffic has dried up. But it hasn't died yet. I still get some visitors from there 🙂

I wholeheartedly agree that this article shares some of the best legit ways to boost blog traffic.

I'm Kingging this post on Kingged.com, so that more folks get to read this useful post, like I did!

Arun

Matthew Eaton

D'oh! I totally forgot about the e-mail signature. Thanks for reminding me.

The relationships one is a good one as well. It's a long slog sometimes, but as with blogging, it must be done with consistency and passion in order for it to be fruitful.

Fantastic suggestions! I'll have to keep this article handy when I feel like I'm getting down on myself.

Aeromick

Great tips. I especially have to agree with #5. SEO was what used to come to my mind when it comes to traffic generation back in the days. But you also need to realize that there are so many effective methods for driving targeted traffic besides SEO.

I also have to agree with guest blogging. I'm recently starting to get into guest blogging with my partner. All you need to do is write high quality posts and publish them on authority sites. Not only does this drive traffic but it also help you get recognized by other top bloggers or marketers as well as build relationships with them.

Santel

Hi Ali,

Thank for the tip. I have some traffic to my blog but those visitors are not my target audiences.

What I will focus this year is to write more about the topics for my wanted audiences. I hope they will find my blog through Google very soon.

I also believe, having good contents is not enough. You need to networking with others and make them promote your blog. This will help to get our blog ranked quick as well.

I never try gust post, will think about it next year.
Comments are closed.