3 Methods to Showcase Your Best Content to New Visitors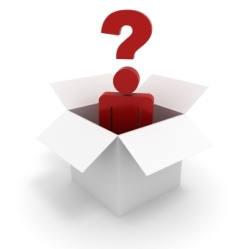 This post is part of the weekly Q&A section. Just use the contact form if you want to submit a question.
Chanda Himanshu asks:
As with every blog, the latest post comes up pushing the others down. I have recently launched a business blog, and as part of attracting eyeballs I post some good content. By the time more people will visit the blog, however, that good content will be gone from the homepage. What pointers can you give on bringing the best posts in front of the new comers on my blog.
Making sure that new visitors can easily access your best content is indeed very important. Here are the three methods to achieve that.
1. The "Popular Posts" Section
This is probably the most common method, and it involves creating a section in your blog template where you can display your "Popular Posts." Those posts can be chosen manually by you, or you can use a plugin to rank them according to page views, comments and the like.
Usually this section goes in the sidebar, but it can also be placed in the header, footer, and below single posts (e.g., aside or replacing the "Related Posts").
2. The "Best Of" Page
If you don't want to or can't modify your template, you could create an internal page in your blog where your best content would be displayed. You can use a simple list, or even break down the popular posts per category or per month.
After that it would be a matter of linking to that page. Again there are several places that you could use for that link, including the main navigation menu and the sidebar. If you to make sure visitors will see that link, you create a special image or badge saying "Best of the Best" (or something like that) and place it in the sidebar.
3. The Roundups
Roundups are posts that have the goal of highlight your best content within a certain time frame. For example, you could have weekly, monthly, quarterly and even annual roundups. Usually they contain links and descriptions of your posts.
Apart from being useful for your visitors, roundups can also bring some SEO value as they contain keyword rich links to posts that already have good chances of ranking in search engines.
Browse all articles on the Q & A category
25 Responses to "3 Methods to Showcase Your Best Content to New Visitors"
GoosPoos :: Something Interesting

Hey Daniel,
I would be thankful if you can provide some insight for the confusion I am having about blogging.

Here is my confusion:
I want to start a blog(in broad sense- Web Magazine).
I have different categories like "Inside Web- Coding", "Latest Web Tech", "Startup talks", "Tips & Tricks" etc. Maximum of 6 categories.

Should I go for the clean and simple blog design like yours(Which I found very beautiful). Or should I go for magazine kind of layout?
Where I can categories my content.
The design I am thinking of is "http://www.wpzoom.com/zenko/demo/"

Please help me. If you can reply by email, it would be great.

Thanks & Regards,
Divyang Patel

Josh H

I like the popular post method myself. I have used it on alot of other sites to get the best stuff. Great idea.

Chanda @ BizDharma.com

Thanks a ton Daniel for addressing the issue and providing your views on the same. The Featured n popular post section are part of my mails, will look forward to those round ups soon.
Thanks once again

Regards
Chanda Himanshu

Eric C

This is especially tough for new blogs. I just had a new reader tell me they liked the site, but didin't want to have to read through all of our old posts, and our site is barely three months old.

Another tip: back links when older articles relate.

George Serradinho

It's funny that this post comes out now. I just put a box at the top of my site listing populars posts. I have also recently started to post weekly roundups of my posts.

I think these points above are very necessary if you want them to have more exposure. Another way is to reference them in new posts that you have written with a link back to them.

Zulfikar – Blog Installation Service

All 3 are great ideas, you can also use the most commented on widget, related post plugin too.

And I also use a sitemap page on my blog which lists all posts with a comment figure as well as a hot topic section. Stats show that this helps route readers to my verious posts that are no longer on the index page 🙂

Boerne Search

I have implemented the "popular post" and the "best of" but I never gave much thought to "the round ups" I will start that next week. It really does sound like a good idea. I quess you do learn something new everyday 😉

Kane

Charles – Big Idea Blogger

Thanks for the tips! My blog is still young at 2 months plus. It's getting good traffic, but should I wait till I create more posts first before creating the "popular" and "best of" pages like you suggested?

What is a good number of articles before I start these pages?

Joshua Elliot

That are others as well to add in.

One that would recommend is to have a all time favorite page in your blog.

All you need to do is to add in the post that is your favorite or the your reader's favorite.

As I found out that the blog page is take into consideration of 60%, whereas for the home page blog is 100%, and the blog post itself is 20%.

Of course this is for the best of the best post to be in it, you can also do a recommend page too, where after you recommend a product or service on the blog post, you add that in the recommend page.

This way, your readers will click be able to read the old post and at the same time build up SEO tightness in you blog.

BloggerDaily

Yeah, it's true. Sometimes our best articles couldn't be noticed by the readers. I prefer the 'Popular Posts' section because it chooses popular posts based on the readers themselves.

Tom Bradshaw

Another good idea is to have a recent comments section on the homepage. The roundup is a great idea also – that's something I plan to add to my site.

Raz Chorev

some WordPress templates will also allow you to use "sticky" posts – posts that you can keep at the top of your blog, until YOU decide to move them…

Vikas

Damn.. never came the idea of roundups… guess i iwll do one today.. thnx for the tip.

Liane YoungBlogger

Very timely for me! I have curerntly added a recommended reading section plus the feature post section which was integrated months ago. It works! Page views jumped up and the comments where rising. Good thing you talked about this Daniel 😀

Terrie

These are great tips and as a new blogger intimidated by messing with the code of my theme, I really appreciate the "add a page" idea. I actually know how to do that and like that then I can easily add a thumbnail to accompany the categories. My popular posts show up at the end of the page but I like the new page idea as another way to direct people through the site. Thanks!

Chester

Thanks for sharing the popular post. Great idea here.

Nicholas Z. Cardot

I just added a popular posts to my sidebar. Thanks for the idea!

Sudeep

I have a blogger layout and its really hard to make an popular post header any ideas how to make that …
thanks for the information any ways
Sudeep

Christina Crowe

Great post! I'll definitely add a "Best of" page once the month is over!

Stefan

Personally I'm not to found of round ups because I've already read all interesting post that week thanks to Google Reader.

I prefer "most popular posts" in the sidebar.

Steve

What do you think of the related posts listing? It seems to be helpful to find other material your guest could be interested in reading.

Donny Gamble

Another good way to show your best content is to add a most commented widget to your side bar. More than likely your best content should have the most comments

Daniel Scocco

@Carey, I use the Clean Archives plugin (just Google it).

For popular posts, check out this plugin:

Carey

Daniel, as a new WordPress user I still struggle to put a decent archive page (something like yours here on DBT), category page etc. What plugin do I use and how. I have tried the clean archive reloaded plugin which only shows by month.

And, are there plugins for popular posts, most commented posts etc??

Laura

I've noticed some traffic going into popular posts widget in my "Best Of" page.
Comments are closed.