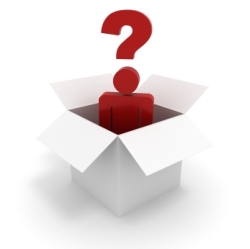 This post is part of the weekly Q&A section. Just use the contact form if you want to submit a question.
Chanda Himanshu asks:
As with every blog, the latest post comes up pushing the others down. I have recently launched a business blog, and as part of attracting eyeballs I post some good content. By the time more people will visit the blog, however, that good content will be gone from the homepage. What pointers can you give on bringing the best posts in front of the new comers on my blog.
Making sure that new visitors can easily access your best content is indeed very important. Here are the three methods to achieve that.
1. The "Popular Posts" Section
This is probably the most common method, and it involves creating a section in your blog template where you can display your "Popular Posts." Those posts can be chosen manually by you, or you can use a plugin to rank them according to page views, comments and the like.
Usually this section goes in the sidebar, but it can also be placed in the header, footer, and below single posts (e.g., aside or replacing the "Related Posts").
2. The "Best Of" Page
If you don't want to or can't modify your template, you could create an internal page in your blog where your best content would be displayed. You can use a simple list, or even break down the popular posts per category or per month.
After that it would be a matter of linking to that page. Again there are several places that you could use for that link, including the main navigation menu and the sidebar. If you to make sure visitors will see that link, you create a special image or badge saying "Best of the Best" (or something like that) and place it in the sidebar.
3. The Roundups
Roundups are posts that have the goal of highlight your best content within a certain time frame. For example, you could have weekly, monthly, quarterly and even annual roundups. Usually they contain links and descriptions of your posts.
Apart from being useful for your visitors, roundups can also bring some SEO value as they contain keyword rich links to posts that already have good chances of ranking in search engines.