12 Ways To Encourage Your Visitors to Stay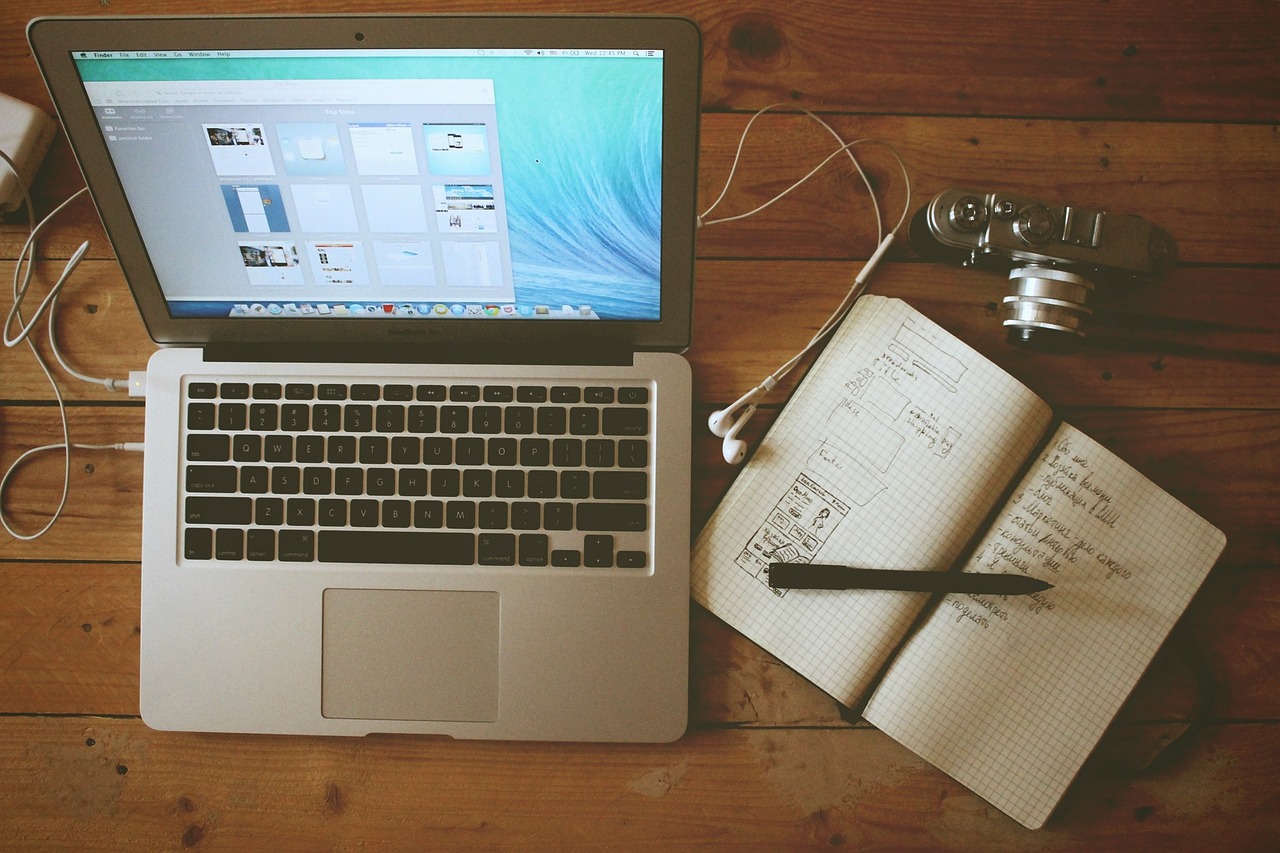 This is a guest post by Patrick Molone. If you want to guest post on this blog, check out the guidelines here.
We all want more traffic, more loyal readers, and more sales. I know I do. For most of us our blog is the precious stone we chisel our artwork into. We slave over making our website as good as we possibly can and don't want our work to go unnoticed and unappreciated. I know exactly how you feel and that's why I've put together 12 ways to compel your visitors to stay.
Whether you're looking to increase your readers loyalty, improve your website's accessibility and friendliness, or build a community these tips will help you achieve your goals.
1. Simplify your websites navigation – You should focus on the most important elements of your website and display those in your navigation and eliminate the rest.
It can be very confusing and annoying to make visitors click on everything.
Your navigation should give them clear direction to what your site is about and how to navigate it.
2. Choose an engaging color scheme – Your website should have two or three primary colors that stand out.
You want to break your content apart and allow your audience to see your website as different sections of content
Don't overdo it though. Too many colors can turn visitors away as quickly as it can entice them stay.
3. Use images to break up the content and add personality – Images have a way of speaking to people the way that words never can.
Use images to convey emotion and draw your audience in.
4. Make your websites header (logo) and tagline stand out – It's one of the first things a visitor sees on your site and can make your site look either professional or glued and pasted together.
Your headline and tagline should be clean and clearly display what your website is about.
5. Add more calls to action – A call to action is simple and often only a sentence long.
Ask people to comment, twitter your post or take some other action.
Whatever you decide to do get them in the habit of taking action.
In fact don't forget to comment at the end of this post 🙂
6. Create strong, emotional headlines – Other than your posts picture your headline is immensely important.
If your posts title doesn't get any attention readers aren't likely to click on your little read more icon.
In fact they will probably ignore your post all together.
7 . Simplify your readability – While your content may make perfect sense to you it doesn't mean your reader gets it.
Most readers want the information they are looking for to be easy to read, highly memorable, and easily accessible.
8. Offer more at the end of your post – Your post was absolutely amazing, now what?
Did you add a related posts section, a call to action or a request to comment?
If you want people to stay engaged give them more of what they want, or they'll find it somewhere else.
9. Use sub headlines to break up your content – Most readers like to skim content. I know I do, and I bet you've done it too.
If your writing a long post or speaking on multiple topics break your content up with bold, larger, or different color sub headlines.
You'll please the skimmers and the loyal audience, and most likely get more return traffic.
10. Change your content or change your audience – Your content may be great, monumental even, but if your audience isn't reading it then you may need to change your audience or change your content.
If they've already heard your content a million times over by everyone else, then you need to teach it to an audience that hasn't heard it as much and wants to learn it.
Or create fresh and new content for your existing audience.
The reason teachers have students is because students don't know as much as their teachers.
If they did then we'd have no schools.
You need to find fresh minds to grow and build relationships with, which brings me to my next tip.
11. Create a monthly post questionnaire – You know it all don't you? I know I do (just kidding 😉
Writing a post every month or so and asking your audience what's most important to them will do wonders for your blog or business.
It's about as direct as you can get.
Ask them to comment about what's on their minds, what they need the most help with, and what they think you can do better.
It will help you uncover topics, and idea's you've never thought of "guaranteed!"
12. Build relationships with peers – We all love the A list bloggers, but building relationships with those that are at the same level as us is a great way to gain additional insights, followers, and contributors.
It helps you expand your reach, get your name into the blogosphere, and become known.
One of the best things about sharing idea's with those in your niche is the motivation that you get.
It helps you reshape your thinking and build new principles to help you reach success.
If these tips have helped you than please contribute in the comment section with your own tips.
I'm sure it will not only help me improve, but help those that read your comments as well.
Your participation is just as important as this post! Thanks again, and have a great week 🙂
About the Author: Patrick Molone is the author of Fromdreamstolifestyle.com and teaches the importance of starting an online business to help you achieve the lifestyle you desire. If you'd like more idea's on building your brand than check out his post on 35 questions to help you build your business and your brand.
Browse all articles on the Blogging Basics category
23 Responses to "12 Ways To Encourage Your Visitors to Stay"
Daniel

Some great advice, Patrick.

I really need to put into practice a number of those tips in your list.

Some of those suggestions are crucial in helping to establish a site, as far as developing it's own unique brand and place on the web.

Patrick

@swamykant – Very glad to see that you found these tips to be so useful. I hope that one or two of these tips can be applied to your blog and help improve your visitors desire to engage more frequently in your content.

@Shyam – I hope this can help to serve as part of your own online business template.

I believe each blog has it's own personality and mood. The tips I outlined in this post can be used universally but choose a method that works best for you and expireriment with various strategies to maximize your readers interest and engagement.

Shyam @ScorpionGod Lair

actually important things to know. Now I can manage my blog according to these tips. Hope My visitors engage in my blog more than before.

Thanks!
Shyam

Swamykant

Wow. awesome post. I am following some of these ideas. Thanks for share.

patrick

@ HP van Duuren. I'm very glad to hear you using some of the tips outlined in my post.

It also sounds like your really trying to reach out to others and build relationships.

Persistence is definitely important in this field and I'm glad to see you taking action and building your business.

Also thanks for mentioning the sub headlines and spacing. You definitely want to make reading as simple as possible for your readers and allowing them to skim your posts is very important for keeping them interested in what they want.

HP van Duuren

Patrick thanks for your post,

On my – Home Business Lifestyle Blog – to make it readable I use sub headlines, and plenty of spaces, and to be able to build a realtionship recently on my blog I also created a link to an other blog and on that other blog I created a special Q & A Service where people can ask their questions about building your Home Business. On that page I also have (third party) content and a game you can play.

All the Best,
To your Happy – Home Business – Inspiration,
HP

patrick

@ Stephanie. Thank you for sharing your insights on tips 2 and 5.

I especially like the part you mentioned about looking at your favorite websites for design elements that work well.

You are very right as well about the fact the simple designs can go a far way as long as the site provides clear direction and useful information.

Google, Facebook and DailyBlogTips are all great examples of successful simplicity.

You could add Zen Habits to the list as well. Cheers!

@ Samantha. I always appreciate your perspective Samantha. I'm glad you were able to read this post.

Strong headlines are everywhere. From magazines to the news many times ones of the first things that capture our attention is a strong impact-ful headline. I'm glad you see the importance of it.

On the part about building relationship I agree it can be vital for large success and I know that it is important to you from the amount of impact you have had on others 🙂

@ Sabrina. Very true, and important point. The easier it is for others to comment the better.

You don't need to have complicated widgets or large forms to fill out. You want your audience to engage you and one another so it should be as simple as possible.

@ Sandy. No problem I'm glad I was able to clarify that for you. I apologize if it was a big confusing.
Best of luck 🙂

@ John. Thank you for sharing. You definitely want to keep your links and navigation clean, but accessible to your most vital content.

The last thing you want to do is have people clicking on irrelevant links.

People will get annoyed and leave.

@ Rakesh. Thank you for your comment. You don't need to follow all or any of my tips.

They are just here to provide ways for people to better engage their audience and make things easier for their readers.

The best thing for you to do is what works for you. We all have our own strategies for success.

Best of luck and have a great day.

Rakesh Kumar

Well it's hard to me follow all the above steps. I just write what i liked to write…

John

It can be very confusing and annoying to make visitors click on everything.

John

Whether you're looking to increase your readers loyalty, improve your website's accessibility and friendliness, or build a community these tips will help you achieve your goals.

Sandy Cooper

Great tips/reminders. Thanks for clarifying the tip about the questionnaire in the comments. I originally read that as "a survey." And I was confused as to how that would be beneficial (as a monthly feature).

Blessings,
Sandy

Sabrina

Another way would be to make the commenting process as easy as possible.

Patrick

Thank you phanindra for your comment. I hope that you were able to find something that would work for you out of these tips.

I definitely agree about simplifying the content and using monthly posts.

They are very important for engaging readers and keeping them interested in your blog.

Phanindra

Great Tips Patrick. Your points simplifying the readability and creating a monthly post questionnaire are good.

Samantha Bangayan

My eye was totally drawn to "create strong, emotional headlines" this time, Pat! I've been thinking a lot about the power of stories and the reason we all connect to stories is precisely because of emotion. We definitely need to bank on that!

It's also why it's so important to ask readers for their opinion and build relationships with others. It's about making blogging more human. =)

As always, love your posts, Pat!

Stephanie

Excellent collection of tips and tricks! As a professional copywriter, I would tweak #5 to say "add more of the same call to action." That is, figure out what is the one thing you most want visitors to do, and ask them to do it often. It might be subscribe, or buy an eBook, but generally, one clear call to action is better than several calls to action. If you clutter it up with multiple options, visitors are more likely to do nothing than try to decide which thing to do.

Another tip, that goes right along with your #2, is to look at some of your favorite websites for the design. From Google to Facebook to DailyBlogTips, everything is simple, few colors, lots of white space. Easy on the eyes.

patrick

Thanks to everyone for responding with your tips, questions, and suggestions.

@ Alp. I agree about putting too many (unwanted) images and widgets on your website. Not only can it affect a websites speed, but it can also confuse and deter readers from visiting your site.

I believe it is a balancing act that is necessary to keep your audience engaged as well as keeping your website clean for performance speed and seo.

Widgets and Images have the ability to greatly enhance the professional look and functionality of your website, but should be properly balanced out.

@ Jeff. I definitely love the part about adding more calls to action as well and I really appreciate you commenting on it 🙂

It's simple, but extremely useful and important for engagement and community building.

@ Kristen. Thank you for your comment I truly appreciate it.

@ ramz. There are many factors that can affect a websites performance. Images are just one of them.

Bad coding, a slow server or web hosting service, too many widgets, your visitors (readers) computer may be older and slower, and have a hard time processing images, and the list goes on and on.

You can still have a website that runs very quickly even with plenty of images on it.

I love to add images to my website and haven't really noticed much difference in the page load speed.

A few tips to keep your website running fast if you use images would be:

1) Use images to enhance your website/brand image, add emotion to your posts, and explain detailed information with graphs.

If an image doesn't serve a useful purpose on your site eliminate it.

2) Keep your image file size down.

Don't load massive sized pictures on your website when a small, but enriching photo will do well.

Large images can have a big impact on page speed.

3) If you're still experiencing slow loading times use fewer images.

If you are relying too heavily on your images and not your content than they could in-fact be slowing your site down.

Images take longer to load the text so use them sparingly.

4) It may not have anything to do with your site, your hosting, or your code.

It could simply be that your visitors are using older computers or have slow internet access which would make it take longer for images to load and could in fact slow down your site.

I believe at this point in time however most of the people who come to your website should have sufficient Internet speeds and computers to handle processing images on your website quickly.

With that said using images can be a great way to convey emotion, build your brand image, visually (through graphs) tech others something important that can't be translated into words, and break up large amounts of text.

@ Leif. Thanks for asking.

To clarify what I mean by adding a monthly questionnaire is that instead of writing another blog post at the end of the month you write a post asking your visitors for their opinions.

You don't need to add a questionnaire service or a form you simply write another post, but in your post you ask your readers what is important to them.

Write an engaging headline letting your readers know that you have a question on a specific topic and ask them to share their thoughts.

Daniel Scocco wrote a great short post asking his readers Where Do You Host Your Site, And How Do You Like It?

You can check it out right below my guest post.

Not only was it engaging to the audience, but it also opened up a discussion that was very useful to anyone who wanted to know or talk about that topic.

You can also write a post similar to mine, but instead of giving tips write about and ask them 12 Questions On Ways To Encourage Readers to Stay.

Ask them to answer these questions so that you can improve your content and whether or not these questions are important to them or not.

You want to open your post up for discussion and make it as interactive as possible.

It can be a short post but it should engage them on an important topic.

Maybe one that keeps getting brought up by your readers.

I hope that answers your question, but if it doesn't stop by my site and email me so we can continue the discussion.

@ Bridgette. Thanks for the comment. I think the one thing most of us bloggers need to do is reach out.

The gun-ho mentality might work for a little while, but eventually we need to build relationships if we want to be truly successful.

Sure you might be able to do it alone, but it's going to take a lot more effort and it's always better to have peers in your corner as apposed to no one.

I hope I answered everyone's questions but if I was unclear please let me know. Have a great day 🙂

Bridgette @ Blessings Multiplied

Great tips and reminders! The one tip that stood out was building peer relationships. I need to work on getting a few guests blogs going. Thanks for sharing!

Leif G.S. Notae

Great article Patrick, I like this list and have to mull over the ideas you wrote about.

As far as the questionnaire goes, is there a place or service you recommend for "high quality results"? I know it is more about readers and their interaction with you but if the form is horrid I doubt many will want to give feedback.

Everything else is something I will certainly keep in mind, I'm jotting down ideas now as I am writing this! Thanks for sharing this, glad I popped by before work to read!

ramz

Hi, nice post but putting images slows the site i think.pl explain

Kristen @ Joyfullythriving

Great article! Truly, and not just because you reminded us to comment at the end! 🙂 These are so simple but so powerful. Thanks for the reminders!

Jeff

I thoroughly agree with point number 5 (add more calls to action). Never leave a reader wondering what to do next because once the reader is on your blog, the opportunity is yours to engage him.

You may want to promote your new e-book by encouraging him to click on the link that leads to your sales site or simply ask him to leave a comment which helps to promote constructive criticism on your blog. There needs to be an interaction between you and the reader, don't turn it into a one-way traffic.

Alp

Good post and useful tips.
…………………
more to add..
One should not keep many [unwanted]widgets/pictures that makes a page difficult to load.
Fonts should not be very big or very small.
Comments are closed.