Blog Project Three: Final List
First of all a big thank you for everyone who participated on the Three Blog Project. I was expecting to beat the number of entries of the last one (48), but not to double it. We had a total of 118 people participating!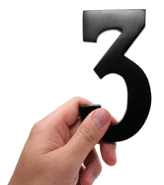 Below you will find the final list of entries. You have one week to browse around them and to post a list with your favorite ones (minimum 3 favorite entries, no maximum). There is no need to send me an email, I will check your blog and assign the points.
Most of the entries are pretty interesting, some are outstanding. I am sure you will have a good time reading through the list!
Blogging
Top 3+1 Sites about Blog Contests by Lovedeep Wadhwa
Why I am Still Addicted to Blogging After 3 Years by Ajay
Increase Your Blog's Stickiness by Jordan
L'Amour De Blog: 3 reasons why blogging is like being in love by Phil
3 Trends that Shaped up the Blogosphere this Year by Ashwin
3 Times A Blogger by Rich
3 Ways To Get Back In The Blogging Spirit by Scott
3 Ways to Increase your Blog Stats by Ant
Three Things to Do Before You Click Publish (and One Thing to Do After) by Jacqueline
Three Things That I've Yet To Achieve as a Blogger by Rhys
3 Secrets of Writing for Blogs by Tejvan
3 Tips to Increase Blog Readership by Kyle
3 reasons why comment relish is not good for your blog by Vijay
Top 3 Reasons You Should Stop Reading Blogs by George
3 Reasons Why You Should Use Storytelling by Daniel
Top 3 tips to pick up girls/boys using blogs by Mario
Three Reasons Why Group Blogging is Great by Mike
3 Ways To Get Me To Not Visit Your Blog Again by Sean
3+1 Things Blogger's Should Never Ever Do. by Arpit
How To Sell Your Blog in 3 Easy Steps by Ahmed Bilal
Three essential steps to great blog posts by Corner Scribe
3 Sure Fire Way to Advertise Your Blog on a Shoe String by Engtech
Three Steps to Keeping your RSS Feed Readers by Matthew
3 Fatal Errors of Blogging by Tillerman
Three reasons why I like contest by Ashok
3 Reasons I Stayed On With Blogging by Tine
July Blogtipping by Rob
Top 3 Things Kermit The Frog Can Teach You About Blogging (and Life) by Dee
3 Good Blog Habits To Get Huge Traffic For Your Blog by Amey
What "The 3 Little Pigs" Can Teach You About Blogging by Jan
3 roads to blogging stardom by Jayson
I'm Engaged! Now What? by Brittany
Blogging in Three Numbers by Francesco
3 Reasons why I suck as a blogger by Ben
3 Ways to Track Your Comments by David
3 Reasons Why Daily Blog Tips Sucks by Bes
Business & Career
3 Easy Steps to Becoming More Effective by Ron
3 Great Alternatives to Paper by Using Web-based Solutions by Ryan
3 Signs that You are in the Wrong Company by Anne
Top 3 Reasons Why You Have to Work from Home by Alfa
3 Reasons to Persevere by Anne
Three Mistakes made by teen Online Entrepreneurs by Nick
3 Reasons Job Search Spam Should Scare You by Jacob
3 Reason Why Entrepreneurs Succeed! by Ray
Finding Work and Steve, the Maintenance Man and That Third Thing by Hoffman
Reducing Debt: 3 different Ways by Richard
Entertainment
Three Things Wrong with Transformers by Nathania
3 movies that can change you by WebStuffScan
The Three That I Miss The Most! by Jimbo
Got Independence? 3 things you should do this July 4th by Joe
Magnetic 3D Globe Jigsaw Puzzle by Marcel
Three Free Willie Nelson Songs by Liz
Three Great Anime Blogs and Maybe Anime? by Carlie
Health & Fitness
Get Healthy In Three Minutes by Gal
3 Things I Have Done To Save My Own Life by Eric
Top Three USA Worst Cities for Losing Weight by Cherry
3 Things I Miss About Being Fat by Anna Farmery
3 Reasons Why PowerTap SL is so Popular by Jasper
The Top Three Reasons Why I hate Diets by Joey
Three reasons to try a marathon… by Shane
3 Reasons Running is Good for You Alexander
Make Money Online
3 ways to use Digital Point Forums to Earn Money Online by Adheeth
3 Costly Internet Business Mistakes to Avoid by John
3 Things no one told you about web monetizing by Pedro
Technology
Three Reasons You Should Hate the Prius by Michael
3 Ways to Use Social Networking For Your Podcast by The Freq
3 Reasons Why I dont Like GMail by Nirmal
3 simple ways to drive more traffics from Flickr by Kuanhoong
3+3 free tools for moving your life and your stuff online by Tanya
Add Impact To Your Photos With "The Rule Of Three" by Brian
3 coolest PC Mods by Madhur
30 curiosities about number 3 in the games by Marcelo
Free PDF Readers by Deepak
3 Useful Del.icio.us Tags, Life Quotes, & Traffic Generators by Adam Pieniazek
Travel
Top 3 Ways to Avoid a Crowd at Disney World by Winnetta
The three places in Japan I would love to visit by Jamaipanese
3 Ways to Have a Luxurious Hawaii Vacation on the Cheap by Sheila
Three reasons to Visit Cyprus by Rajaram
3 wonders of the world that designers should have voted for by Mirko
Web Development & Design
3 Huge SEO Mistakes I have Made by Jeremy
How I built 10,000 links in 3 weeks by Patrick
3 Ways to Improve the Comment Styles on Your Blog (With Examples) by Ryan
My three best traffic generators by Johan
3 really simple ways to speed up your blog by Hans
Make your WordPress blog more Search Engine friendly by Shankar
3 Must Do Things For A New Blogger by Ramkarthik
The 3 P's for Creating a Successful Website – Passion, Persistence, and Patients by Sarah
The 3 kinds of web statistic tools (or site traffic counters) by Planet Apex
3+1 Ways to Make Your Website Load Faster by Pallab
3 + 3 + 3 Places Where You Can Get Free Icons For All Seasons And Reasons by Joel
3 reasons why you must learn ruby language by Ruby Tips
3 Reasons Why I shifted from Blogger to WordPress! by Ashfame
3 + 2 Most Sexy and Stylish Firefox Themes For You by DJ Flush
Top 3 Mistakes of Rookie Web Designers by Kevin
Random Topics
Three things I want my kids to refrain from saying on our upcoming road trip by Juggling Frogs
3 Reasons to be Hopeful of the Future by Anna
The 3 Easiest Ways To Ruin Your Truck's Transmission by Jason
The last three times I lost my wallet… by Johan
The 3 Most Common Types of Collections by Jason
Three bad foods that are really good by Graham
3 Reasons Why I Love the Bar Exam by Andrew
Memorials to three dead bridges by Graham Richardson
3 Tips for Staying Focused with Small Children by Genesis
What Happens When Three is Almost Enough: Go Irrational! by Simmone
Me and three by John
3 Sexy Cover Ladies = Infinite Hotness by Celebrienne
3 little words by Paris
3 Things you can do to have a great sick day by Rich
Three puzzles to puzzle you by Rajaram
3 things I want to do before I die by Just Me
Three Reasons Why Superheroes Wear Their Underwear On The Outside by Brown Baron
Ten things i didn't know about the number 3 until now by Blaiq
3 Reasons to Play EVE Online by Adam
The 3 Email Newsletters No Church Site Should Be Without by Mark Alves
Three is a Magic Number by Mary
Three Cheers for T-Shirts by Jay Wagers
Browse all articles on the Blog Projects category
49 Responses to "Blog Project Three: Final List"
Chester Tugwell

Hey just found this site. A really useful resource. Thanks

Adam Pieniazek

Not sure why but my pingback isn't showing up here so…

3 From Every Tree: My Favorite Blog Project Entries

Great posts everyone.

AmeyJah

in case you miss it, here is my entry (vote)

Daniel

Sheila, I will finish counting the points tomorrow (Sunday) night.

Sheila

Daniel, Can you please remind me of the deadline for posting your favorites? Thanks.

Daniel

Cherry, I will visit the blogs of the participants, so don't worry if the pingbacks are not coming, sometimes this happens.

Daniel

Hans, I think it is better if only the participants can vote. Otherwise people would start asking friends to pick their posts, even if they had not read all the entries for the contest.

Cherry

Just curious, will you determine the number of points just through pingback? Or do you personally check every blogs to see which posts they are voting? Some blogging platform (including mine) are suck in tracking ping back 🙁

William Profet from OneJobTwoSalaries.com

The links are very interesting and well organized… But I agree TechZilo that they are too much.

I'll try to read all the posts.

Thank you!
William

Hans

Could you please give some more info about how this voting thing is being carried out?

Should only those who have submitted posts who can also vote for other posts from the list? Or can it be anybody that can select their favs posts from the above list even if they haven't submitted something in the contest? Can one blogger for e.g ask on his blog to his visitors, to come and vote for him, that is by creating a post and linking to his post?

Thanks in advance. Good luck to everyone.

TechZilo

Information overload…..going through the posts.

Gaje Master

Thanks for the list. I am going to go and check them to see what they are all about.

Daniel

It has been a lot of fun to collect the votes, keep them coming :). Only 2 posts have more than 1 point so far, so it is pretty open.

Cherry

This is a nice list and some of the entries are really wonderful. Looks like there's no chance for me in winning the contest but I enjoy reading many of the posts nevertheless.

Brown Baron

That is an impressively long list! Time to read them all 🙂

Alexander
Daniel

TechZilo, sorry for that the deadline was last Sunday. It would not be fair for the other participants.

TechZilo

Sorry for coming in late – is there ANY way I can participate? When's the last date? I was away from the 'net, and now I suffer 🙁

Daniel, please do consider- I'll post if you allow, and that too within 2 days at most.

Jo

Thanks for the contest! I really enjoyed going through everyone's posts.
Comments are closed.