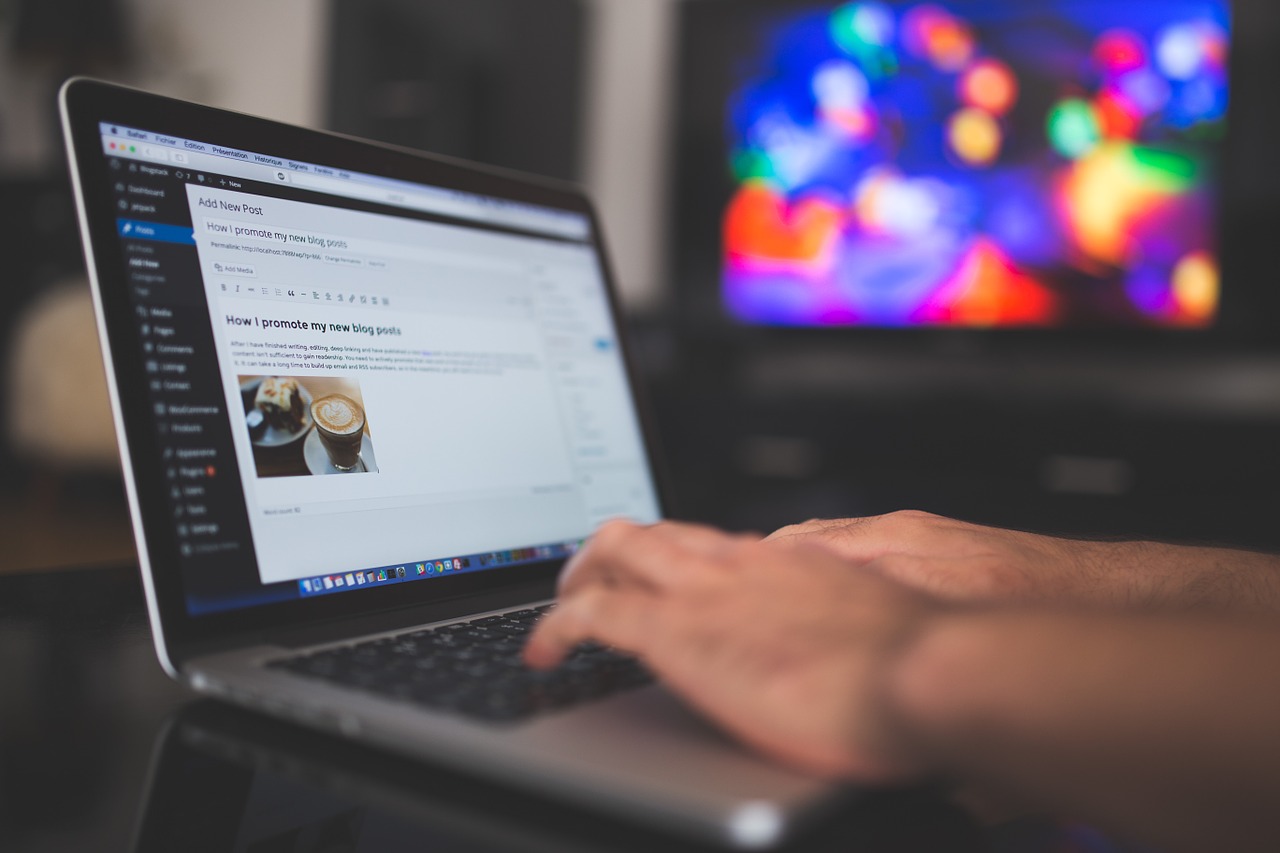 A big thank you for everyone who is participating in the project. We had a total of 122 submissions (make sure that yours is listed because it might have been blocked as spam).
The "Tips & Tricks" topic was pretty interesting, and I am sure that you will learn a bunch of new things reading through the articles.
Participants have until next Tuesday (September 25) to post their favorite entries. Feel free to post the whole list as well if you want to share the link love.
The project is sponsored by BidVertiser, a pay per click advertising network where advertisers bid against each other for the advertising space. With BidVertiser bloggers are be able to customize and have full control of their ads, and the payments are sent directly to your PayPal account with a minimum payout of $10. They also offer $20 in free clicks to all new advertisers, so check it out.
Good luck to everyone!
Blogging
7 Tips for Brand New WordPress Blogs by Daniel Harisson
Blogging Satisfaction by David
The Top 10 Four-Letter Word of Real Estate Blogging by Mariana
5 Ways to Increase Internet Traffic to Your Blog by Aseem
Is Your Blog Easy to Read? by Pat
3 Ways Your Blog Can Get You a Hot Date by Phil
How to Increase Blog Subscriber Number by Dean
Four Ways to Encourage Comments on Your Blog by Jordan
A Simple Blog Promotion Tips for Newbies by Costa
5 Easy Ways to Get Bookmarked on Delicious and Become Hot by Moshin
5 Tips for a Successful Blogging Gig by Arnold
10 Tips for Writing Bookmarkable Content by Skellie
Three Cool Things To Do With Your Feedburner Feed by Rhys
How to Run a Smashing Blog Contest and Win with It by Vijay
Tips For Blogging In The White Mountains Of AZ by Scott
Are Your Blog Posts Actually Useful? by Matt
4 Free Tips To Get More Exposure For Your Blog by Kyle
Shot Through The Glass Ceiling by Betshopboy
Tips on Gaining Page Views and Returning Visitors Using Post Series by Sarah
3 Ways to Optimize Your Blog Homepage by Nathan
Tips on Keeping the Creative Juices Flowing by Ajay
Must Read Tips for Writing a Post that Attracts 15,000 Readers by Joseph
5 Tipps um Leser zu gewinnen (German) by Stefan
27 Tips for Building a Kick-Ass Blog by Ahmed
Tips on Promoting Your Blog by Madhur
Tea Party Girl's Tips and Tricks for a Beautiful Blogging Life by Jenny
7 Tips to Overcoming Writer's Block by Susan
10 Simple Ways to Show Reader Appreciation by Ronald
Group Writing Projects and Blog Carnivals: 5 Tips to Increase Blog
Traffic Using Them by Alfa
5 Tips To Increase Comments by Ad Tracker
How to Build Lasting Relationships with Your Readers by Vivien
10 Easy Ways to Improve Your Blog Posts by Tejvan
Business & Career
3 Tips on How to Motivate Your Team by Mabel
60 Stock Tips for Investment Success by Blain
Magic Tricks for Great Leaders by Anna
Client Profiles: Secret Tips by Corinne
15 Tips to Increase Your Productivity with Power Point 2007 by Ashish
10 Top Tips For Finding Internet Business Ideas by John
Online Home Based Jobs: 5 Tips to Find Legitimate Ones by Alfa
10 Tips for Successful Presentations by Computhomas
6 Tips to Generate Outstanding Ideas by Luciano
A Microsoft Word Resume Tip That You've Never Heard by Jacob
Top 10 Financial Mistakes to Avoid by Tejvan
Entertainment
How To Avoid the Dreaded Fat-ass Disease When You Sit and Play
Poker All Day by Sparky
Tips for Using Film Critics by Glenn
Five Tips for Making Soccer/Football Exciting (or at Least Tolerable) by Hairy
7 Easy Ways to Make Time Despite the Fall TV Season by Cullen
How to Keep Your Marriage, Despite you Heavy Metal Addiction by Alexandre
Life Tips Learned from High School Musical by Holli
Food
4 Tips on Making Your First Wine by Ben Evert
A Couple of Coffee Tips and Tricks by Audrey
Tips to Saving on Food by Pink Elle
15 Tips to Help You Dine with the Best by Andrew
Quick Meals, Not Fast Food by Geoff
Health & Fitness
3 Tips to a Healthier You by Just Me
One Secret Tip to Improve Your Health by Niels
Top 10 Most Creative Relaxation Ideas by Sparky
3 Mind Tricks to Feel Better by Anna
10 "Get The Body You've Always Wanted" Tips, Tricks and Motivators by Mike
How To Be Gorgeous Like Me by Kendra
Tips and Tricks for Recovering from Epi-lasik by Paris
Tips on Not Living Fat by Suzi
Effective Ways to Losing Weight by Tine
8 Foundation Tips and Tricks by Paris
Some Tips on Preventing Childhood Obesity by Tina
Thirteen Tips to Help You Resume Your Health & Fitness Program if You Get Off Track by Janie
10 Tips to Avoid Becoming Depressed by Tejvan
Tips for Interval Training by Shane
Sex, Health, and Money – 4 Tips from the Law by Legal Andrew
Make Money Online
18 Tips for Writing PPC Ads by Derek
4 Easy Ways to Make More Money with Adsense by Egon
How I Improved my AdSense CTR by 51% by Using AuctionAds by Ashwin
5 Ways to Become an Expert Online... and Make Money! by Chad
7 Key Skills Of The Successful Adwords Advertiser by Vittorio
Photography
101 Tips and Tricks for Better Photos by Ciaran
Go Steady With Your Camera & Take Shake-free Photos Without a Tripod by Samir
How to Organize Your Travel Pictures by Em Dy
6 Tips to Take Great Photographs by Rajaram
Warning: These 9 Photoshop Techniques May Result In Great Photos by Brian
Technology & Internet
How to Access Blocked or Restricted Orkut by Abhishek
4 Powerful Tricks of the Viral Video Trade by Jonathan
Tips and Tricks: How to Write, Send, Reply, and Forward E-Mail by Lillie
Orkut Tips and Tricks by Sahil
How to Format Your Phone Without the Security Code by Abhishek
Facebook Tips and Tricks by Sahil
Tips and Tricks to Get More Out of Your Laptop Battery by Shivaranjan
10 Forums to Make You a Better Blogger by Fred
Travel
5 Tips for Saving Money on a Colorado Ski Vacation by Stacy
18 Quick Tips to Get Money for a Trip by Max
Seven Easy Tips for Saving Money on Travel by Linda
Long-Haul Flights: 5 tips for Comfort by Sheila
Tips for a Great Holiday by Pink Elle
Web Development & SEO
How I Got Aerobed to Number One in Google by Julian
Webmaster Tip: Optimize Your Site for Google by Chris
Optimize Your Webpage by Edward
How To Style Author Comments Differently by Michael
How to Edit Your Blog Theme Without Messing Up by Nirmal
Blog SEO Tips by Marco
Simple SEO Tips to Improve your Blog's Search Rankings by Sumesh
7 Steps for Creating a Successful Community by Karthik
9 Tips to be More Creative by CSS
How to Setup a Domino Effect of Traffic by Steven
10 Top Tips to Drive Traffic AWAY from Your Website by Ben
Tips to Optimize Your Blog and Get Maximum Visits by Bikram
Random Topics
3 Tips to Refinancing Your Home Mortgage by Phil
Calypso Inspiration: How To Talk Like a Pirate Wench by Anita
5 Tips for Crafting Effective Criticism by Annie
Three Strategies for Surviving your Short Stay in the Slammer by J.D.
Basic Cleaning Tips and Tricks by Jester
Sex Tips and Tricks for Both Men and Women by Jae
Forgotten Someone's Name? Use These Tricks by Dee
Beware of Fakes on Ebay by Paris
Tips for Men by Lori
Down and Dirty with A Car! by Pink Elle
3 Tips and Tricks for Encouraging your Husband to Get Started on That
Honey-do List by Shazia
Hi! I'm Jimbo and I'm an Addict! by Jimbo
Bible Peace Tip by Jay
Five Quick Tips On Evaluating Your Kids' Teachers by Scott
One Simple Trick to Master any Language by Blaiq
5 Tips to Being Interesting by John