7 Ways to Promote your Site with a Bit of Money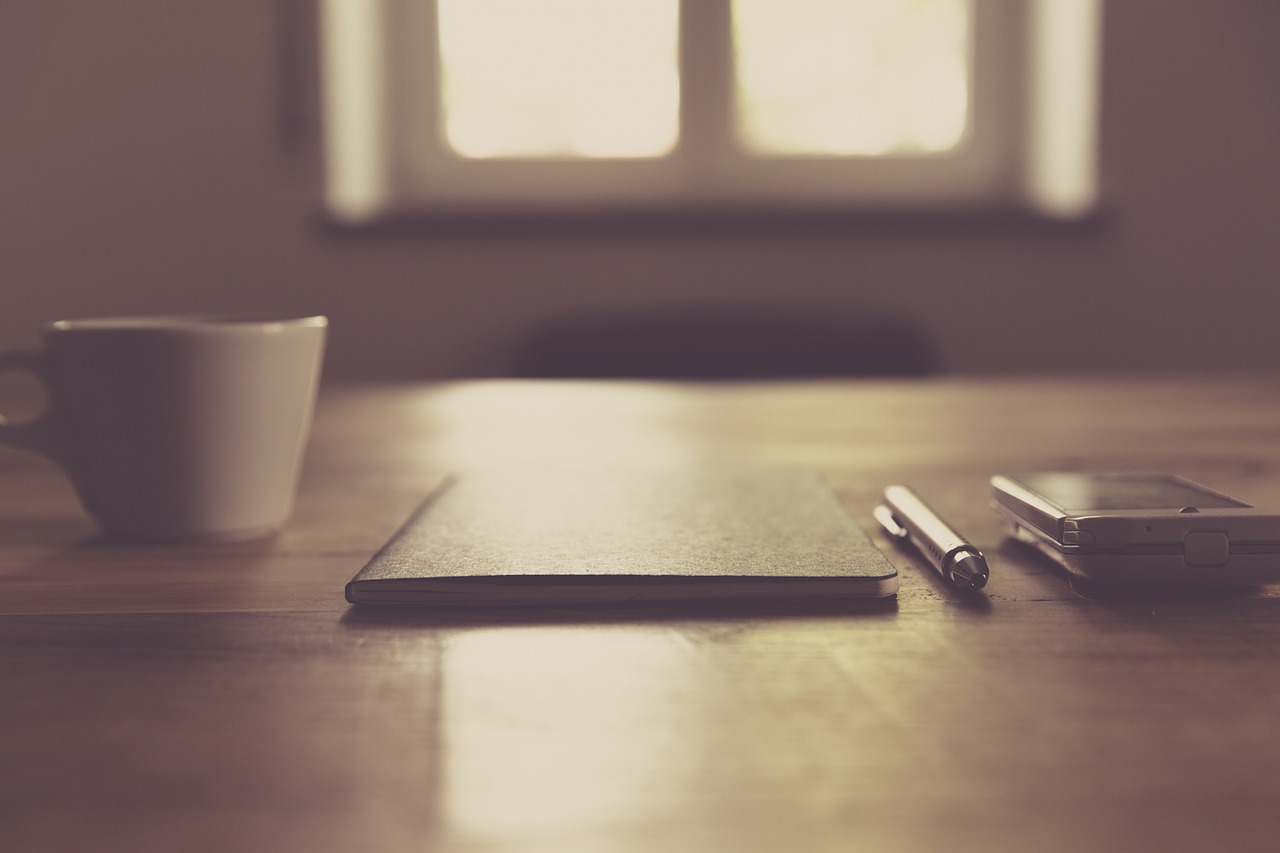 Some time ago I wrote an article titled "Are you marketing your blog?" where I argued that there is a myth around the Internet that bloggers and webmasters should not spend money on advertising. The myth comes in great extent from the success stories of people that managed to create popular websites without spending a dime on advertising or other paid promotion techniques.
The reality is that most of those successful websites were pioneers on their niche, hence why they became popular without spending money on advertising. Now a days the market is crowded and you have thousands of websites and blogs even for small segments. As a consequence paid promotional techniques are becoming an important factor of any successful marketing strategy.
Below you will find 7 ways to promote your website or blog with a bit of money. You can use them to generate raw traffic, improve your search engine rankings, gain visibility on your niche and so on. Despite the initial investment most of those techniques will pay off on the short to medium term. If you are expecting to make money with your website there is no reason to assume that you will not need to spend some as well, right?
1. AdWords: Google make billions of dollars every year from the AdWords-AdSense combo. Why is that? Because they work. Adwords is probably the most efficient method to generated raw traffic for your website. In order to get started you should create an account, add lots (by lots I mean hundreds if not thousands) of keywords that are related your site and set the maximum Pay-per-Click rate at $0.01. After that raise the rate by $0.01 every week or so until you start getting the desired amount of daily clicks. Notice that at lower bids the keywords will be reported as "Inactive for Search". Do not worry about it, it just means that your ads will not appear on the search network (Google's search results), but they will appear on the content network (websites of people that use AdSense).
2. Site-Specific AdWords: if you pay attention to the AdSense units you will see that most of them have a link titled "Advertise on this site". This feature enables AdWords advertisers to create customized ads that will be displayed only on specific websites. Those ads work on a CPM (cost per 1000 impressions) rather than a CPC (cost per click) basis, but they can generate a good amount of very targeted traffic since you will be in control of where the ad will be displayed and of the message. You can get even better results if you use some creativity when designing the ads, click here for some examples.
3. StumbleUpon Ads: StumbleUpon is a very innovative social bookmarking site that allows users to discover great websites by using a browser toolbar. When the user clicks on "Stumble" he will be delivered a website that people with similar interested rated positively. The user is also able to give positive and negative ratings to any website that he visits on the Internet. StumbleUpon also offers advertising campaigns, called StumbleUpon Ads, where you can deliver your website directly to those "Stumblers". It costs $0.05 per page delivered, but since the websites that appear on StumbleUpon usually have a high quality it is very likely that part of that paid traffic will convert into regular readers.
4. Text Link Ads: if you are trying to increase your search engine rankings to leverage organic traffic you should consider buying some text link ads. While those text links can also generate direct traffic the biggest benefit you will have is an improvement on your search rankings, specially if the links are placed on authoritative and relevant websites. There are several places to buy text links, including specialized companies like Text-Link-Ads and Text Link Brokers or online forums like Digital Point's market place.
5. Direct Banner Sales: most established websites sell banner ads or sponsorship plans directly. Those advertising deals usually are structured with weekly or monthly fees, regardless of the number of impressions or clicks that you will get. Despite this characteristic a banner placement can represent good value for money because apart from the direct traffic you will also create visibility and brand awareness. Readers of the website where you will display your banner will associate the message on the banner with your site or blog. Should they come across that banner or message two or three times it is very likely that they will get curious and decide to check what the buzz is all about. Another advantage of banner placements is the fact that people will unconsciously think that the author of the website endorses your content or product.
6. Sponsored Reviews: buying some sponsored reviews is a good way to kick-start a website. They will bring backlinks, traffic and RSS subscribers. There are many market studies confirming that "word of mouth" is the most efficient way to capture people's attention, and that is just what you get with sponsored reviews. You can either pay a low price (sometimes as low as $5 per review) to get a large number of reviews from small sites or you can focus on large players (which can charge several hundreds of dollars for a single review) that are authorities on your niche. The best way to purchase sponsored reviews is through sites like SponsoredReviews.com, ReviewMe or PayPerPost.com.
7. Blog Networks: there are several blog networks founded around a traffic exchange principle. Basically you create an account for you blog and you earn credits by surfing other members' blogs. Afterwards you can use those credits to make people visit your blog or to display your banners around the network. The interesting part is that most of those blog networks allow users to purchase credits with money, and the price is really convenient. You should be able receive hundreds of visitors or to get thousands of banner impressions for less than 10 dollars. Some blog networks that sell credits include Blog Explosion, Blog Soldiers and Blog Advance.
Browse all articles on the Promotion category
132 Responses to "7 Ways to Promote your Site with a Bit of Money"
Global free classifieds

You can also use classifieds networks to promote your site. Now you have 8 ways to promote.

Blog Opinion

Hi Thanks for those good resources to promote my blog. I don't know about few of them. thanks again

SEO Oops!

The great tips I will never miss.

Walter Chan

Nice tips on promoting blog. But I won't be spending any $$ amount on blogging. But anyway, $.05 per click to send traffic to a blog is way expensive though.

betty muy

Or maybe I'll be posting about it three months later.

tommy grub

Are you insane? $.05 per click to send traffic to a blog that probably isn't monetized for a $.05 per impression ROI? How desperate are you people for readers?

engtech @ internet duct tape

I've been playing around with different advertising methods and I'm writing a summary of my experiences. I'll be posting it on monday.

Or maybe I'll be posting about it three months later.

auto cars

great tips.

PraP

nice article.

Rizal

It really we can get low as 0.01 per click on adword?

How the way to make that?

Bookmarking Social

Desde luego esta currado este sitio relacionado con el bookmarking social, una forma muy buena de conseguir trafico de calidad.

chihi taha

merci pour qui lache des comms et je vous addors tous

Daniel

Hammer, its not about buying raw traffic. Bloggers are not affiliate marketers hehe. When you do a marketing campaingn with StumbleUpon or anything else you are betting on the quality of your content. If the content is good you will get regular readers out of those campaingns, how can you calculate the ROI of a visitor that will keep visiting your site for the next year to come, contributing with comments and supporting your ads? Quite a difficult task eh?

You can't fake quality and thus buy readers. If you have good and useful content your blog will do well, the paid marketing campaigns just represent a way to make more people discover your content faster.

Also you said "How desperate are you people for readers?". Well, I think the proper phrase is "How confident on the quality of your content are you people?". Because if you are that confident than $0.05 for a new reader is really a good investment.

Hammer

Are you insane? $.05 per click to send traffic to a blog that probably isn't monetized for a $.05 per impression ROI? How desperate are you people for readers?

Daniel

Sujan that is a good investment I think. 5,000 clicks costed you $250 right? But you ended up getting 14,000 unique visitors. That is huge traffic plus I am sure at least 10% of those visitors will return to your site, and some might have grabbed the RSS feed also.

Andrew Timberlake

Sujan

I'm sure you can get a lot of traffic, but did it have an impact on your long term traffic and/or subscribers or was it just a spike?

Sujan Patel

Another great post. I actually spend quite a few dollars with su ads and it worked out great. It helped jump start my post. In total I bought 5000 clicks from stumble upon which resulted in 14000 visitors because alot of my stories made the buzz section. Just FYI.

Brian Auer

It's funny, I have the "Advertise on this Site" option on the ads in my blog, but I never thought to actually sign up for that on OTHER sites. I'll have to look into this — thanks!

George

I am sure that blog explosion is against Google's TOS, because I looked into it when their site was up for sale.

As far as, stumbleupon, I am not sure I would buy ads there until I see some good research on stumbleupon user habits. I have been testing it out as a purely free traffic source recently, but don't know how valuable it is for gaining repeat visitors.

Mark

Daniel
Your Adwords idea of bidding $0.01 is very, very interesting. I have run a couple of adwords campaigns already with mixed success but during the adwords set-up stage I always increased my bid to a higher amount until I receive the 'active for search' sign. Your statement that lower bids are possible (albeit results are shown on the content netword) is a real eye opener.
Anyway I've just altered all my max CPC bid amounts to £0.01 (about 2 US cents), got the 'inactive for search' warning and will sit back and see what happens.
Thanks in advance for any money saved.

egon

George, that would be a good thing to look into, it's important to understand which methods are incompatible with each other, otherwise you'll be marketing and the next thing you know you're banned from AdSense.

Daniel

Engtech, I am looking forward for your post describing the promotional techniques that you use.

I will explore that pipe, I am still learning how to leverage them to promote feeds and stuff so it will be interesting.

Andrew Timberlake

I'm no expert on StumbleUpon but have read that most of the users are more like channel surfers of the web so you shouldn't expect a high number of repeat visitors.
Not sure how accurate that is but worth considering.

George

Ooops, just noticed that Maki said the same thing as I did. My bad…

George

If you have Adsense on your site you should avoid using systems like blog explosion, because they are against Google's TOS. Or at least that is what someone from Google told me when I researching it a while back.

Great article though.

Maki @ DoshDosh

Engtech.. I've read your post and thought it was great. Don't you think the link you inserted is a little irrelevant to Daniel's post?

He's not writing about social networks or link baiting. He's writing about spending money on advertising to promote a specific website.

Daniel

Amos, thanks for sharing your point of view. I agree with you with the fact that it depends on your objectives and what kind of blog or website you are trying to create. There is no need to invest money into a personal blog with the simple objective of sharing ideas and meeting some new people. If you are trying to make money though I think paid advertising options need to be considered. Even high profile bloggers like John Chow are starting to spend money with marketing.

Maki, I also think that hiring a SEO could be a good investment, but usually they cost a lot of money so you should have a clear strategy on how this money will return. Better yet would be to invest some time and learn SEO yourself :).

Also thanks for the heads up on Adsense issues related to the Blog Networks, that is something to keep in mind.

engtech

Once again I have a similar post to this in the works 🙂

I've been playing around with different advertising methods and I'm writing a summary of my experiences. I'll be posting it on monday.

Maki @ DoshDosh

Great post Daniel.

I would personally save all that money and hire a great SEO to increase search traffic. Maybe a proven link baiter as well. You really only need one great article to explode in your niche.

Sponsored Reviews are really the only other option that I think are worth while. Also note that Blog traffic exchange networks might not work well with bloggers running Adsense.. because you're basically autosurfing your way to impressions and clicks.

Some bloggers have gotten letters from Adsense disapproving of the blog networks you've listed.

Amos Tebear

I'm so far behind the times with all of this advertising that all of the above seem like they would be a 'next step' in the blog evolution for me.

I have maintained personal blogs in the past that have amassed a good loyal base readership so I'm fine in the aspect of getting readers to like 'me'.
I have also created websites that have, in one example, generated thousands of daily users.

The problem is I have always footed the bills for the hosting and such and had the frame of mind that I want my sites to be ad-free for my users.

Recently I've wanted to learn more about domaining and adsense and such, so flew over to LA for Domainfest in January. Since then I've become more interested in how advertising works, who gets the money, what the deal is with keywords etc.

The reason for setting up my blog was so that I could a) keep up with the industry a little, and b) test the waters with these various cash generating methods.

I see now that there are many things to learn, and that the industry as a whole (PPC etc) is not as easy as it is made to look by those earning a good income from it.

I also now have a change of heart for those who use adverts. I've gone from someone who has never used it on sites to someone who would jump at the chance, and from someone who though PPC was evil, to having a few websites parked myself.

I now even tend to reward people in the blogosphere by their advertising. Example, there were two comments on one of your recent posts – one I disagreed strongly with (due to the ignorance and harsh nature of the commenter) so I visited their site, had a brief read and then moved on. The second comment I agreed very much with and thought was insightful. So I went to their site and clicked on an advertisement, hopefully earning them $1 in the process.

I used to simply ignore advertisements, now I seem to be using them as I would a 'vote up or down' button on a social networking site.

But still, I don't think I'm ready to delve into the paying side of the industry just yet – I want to get fully comfortable with the way it all works first.

Thanks for the post.

Amos
Comments are closed.