7 Ways to Promote your Site with a Bit of Money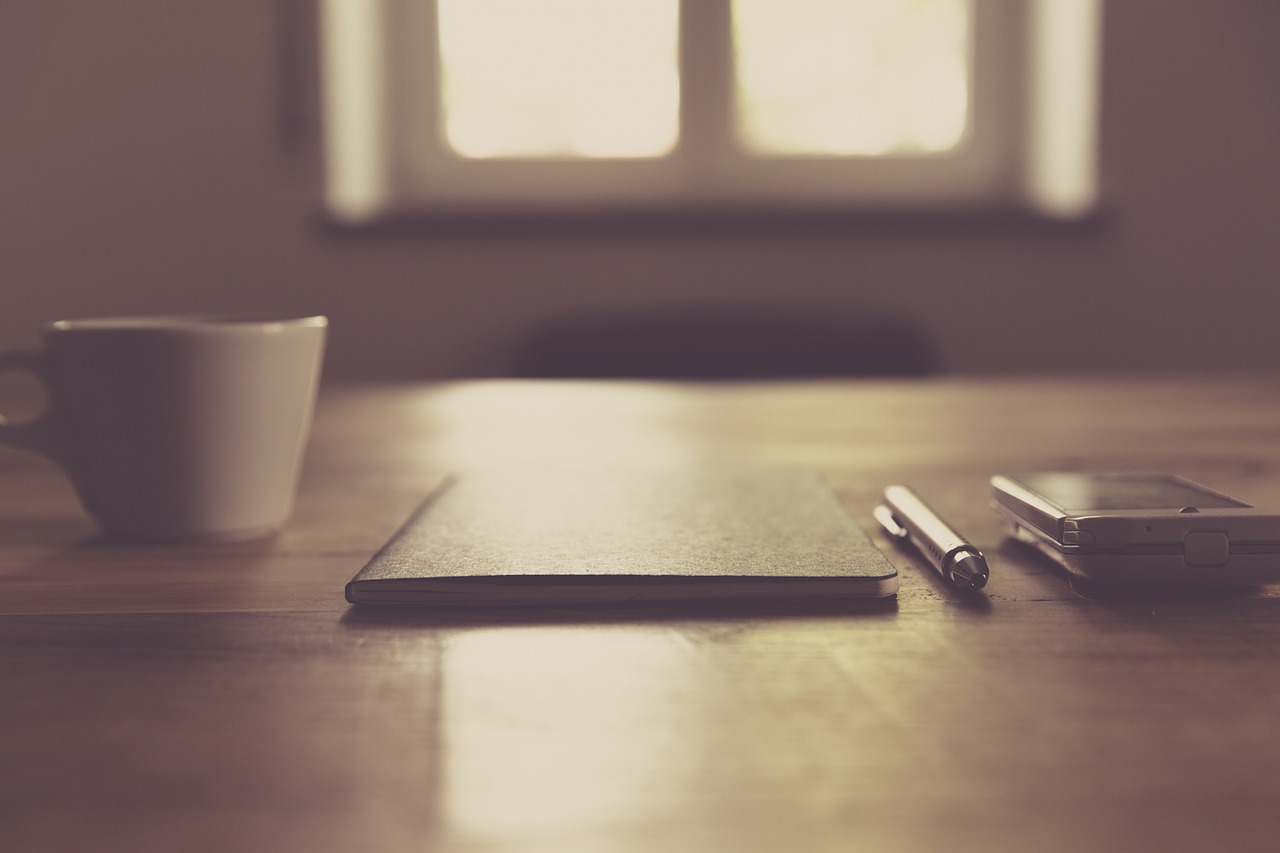 Some time ago I wrote an article titled "Are you marketing your blog?" where I argued that there is a myth around the Internet that bloggers and webmasters should not spend money on advertising. The myth comes in great extent from the success stories of people that managed to create popular websites without spending a dime on advertising or other paid promotion techniques.
The reality is that most of those successful websites were pioneers on their niche, hence why they became popular without spending money on advertising. Now a days the market is crowded and you have thousands of websites and blogs even for small segments. As a consequence paid promotional techniques are becoming an important factor of any successful marketing strategy.
Below you will find 7 ways to promote your website or blog with a bit of money. You can use them to generate raw traffic, improve your search engine rankings, gain visibility on your niche and so on. Despite the initial investment most of those techniques will pay off on the short to medium term. If you are expecting to make money with your website there is no reason to assume that you will not need to spend some as well, right?
1. AdWords: Google make billions of dollars every year from the AdWords-AdSense combo. Why is that? Because they work. Adwords is probably the most efficient method to generated raw traffic for your website. In order to get started you should create an account, add lots (by lots I mean hundreds if not thousands) of keywords that are related your site and set the maximum Pay-per-Click rate at $0.01. After that raise the rate by $0.01 every week or so until you start getting the desired amount of daily clicks. Notice that at lower bids the keywords will be reported as "Inactive for Search". Do not worry about it, it just means that your ads will not appear on the search network (Google's search results), but they will appear on the content network (websites of people that use AdSense).
2. Site-Specific AdWords: if you pay attention to the AdSense units you will see that most of them have a link titled "Advertise on this site". This feature enables AdWords advertisers to create customized ads that will be displayed only on specific websites. Those ads work on a CPM (cost per 1000 impressions) rather than a CPC (cost per click) basis, but they can generate a good amount of very targeted traffic since you will be in control of where the ad will be displayed and of the message. You can get even better results if you use some creativity when designing the ads, click here for some examples.
3. StumbleUpon Ads: StumbleUpon is a very innovative social bookmarking site that allows users to discover great websites by using a browser toolbar. When the user clicks on "Stumble" he will be delivered a website that people with similar interested rated positively. The user is also able to give positive and negative ratings to any website that he visits on the Internet. StumbleUpon also offers advertising campaigns, called StumbleUpon Ads, where you can deliver your website directly to those "Stumblers". It costs $0.05 per page delivered, but since the websites that appear on StumbleUpon usually have a high quality it is very likely that part of that paid traffic will convert into regular readers.
4. Text Link Ads: if you are trying to increase your search engine rankings to leverage organic traffic you should consider buying some text link ads. While those text links can also generate direct traffic the biggest benefit you will have is an improvement on your search rankings, specially if the links are placed on authoritative and relevant websites. There are several places to buy text links, including specialized companies like Text-Link-Ads and Text Link Brokers or online forums like Digital Point's market place.
5. Direct Banner Sales: most established websites sell banner ads or sponsorship plans directly. Those advertising deals usually are structured with weekly or monthly fees, regardless of the number of impressions or clicks that you will get. Despite this characteristic a banner placement can represent good value for money because apart from the direct traffic you will also create visibility and brand awareness. Readers of the website where you will display your banner will associate the message on the banner with your site or blog. Should they come across that banner or message two or three times it is very likely that they will get curious and decide to check what the buzz is all about. Another advantage of banner placements is the fact that people will unconsciously think that the author of the website endorses your content or product.
6. Sponsored Reviews: buying some sponsored reviews is a good way to kick-start a website. They will bring backlinks, traffic and RSS subscribers. There are many market studies confirming that "word of mouth" is the most efficient way to capture people's attention, and that is just what you get with sponsored reviews. You can either pay a low price (sometimes as low as $5 per review) to get a large number of reviews from small sites or you can focus on large players (which can charge several hundreds of dollars for a single review) that are authorities on your niche. The best way to purchase sponsored reviews is through sites like SponsoredReviews.com, ReviewMe or PayPerPost.com.
7. Blog Networks: there are several blog networks founded around a traffic exchange principle. Basically you create an account for you blog and you earn credits by surfing other members' blogs. Afterwards you can use those credits to make people visit your blog or to display your banners around the network. The interesting part is that most of those blog networks allow users to purchase credits with money, and the price is really convenient. You should be able receive hundreds of visitors or to get thousands of banner impressions for less than 10 dollars. Some blog networks that sell credits include Blog Explosion, Blog Soldiers and Blog Advance.
Browse all articles on the Promotion category
147 Responses to "7 Ways to Promote your Site with a Bit of Money"
Rita

Thanks – I took your idea and just set up an adwords account. Will wait and see how it does. Thanks for giving me "permission" to do this.

jaycee

hi my name is karen please vidit my blog thanks

Cheap iPhone

All good tips, but buying text links is becoming a riskier business now – google have penalised many people recently without a second's thought.

Nihaar

Nice summary of the services out there. I personally am a fan of stumbleupon ads as it also provides you with feedback and reader's thoughts/reviews on your blog.

In the same vein, we recently rolled out a Featured Blog program that lets bloggers promote their blog on Youlicit (

Bendz

Hi,

Nice article with good tips. Useful for me.

🙂

Website Promotion Lincolnshire

Promoting your website is very important, and there is some great ideas in this post.

Thanks

James

Spending a little money is the fastest way to advertise your site. I've got some free adwords with my hosting so I'll make use of them.

Thanks for the tips

Avish
adam

Promote your site is the importance factor get more visitor.
Great tips. Thanks a lot.

download all ebooks

Great post.

Link Text ads is not global.

Locos

Great article and really2 good for new bloggers like me.. Although didn't have much time to write and post. But i like to be a bloggers and be known all over the net.

VGP-BPS2

Thanks for these great tips.

Lindsay

….I also wanted to get some advice in terms of what to expect from my blog. In the month that it has been active, I have only made $1.17! I wonder if this is due to the lack of traffic (averaging a measly 50 hits a day right now), or if it is the placement and types of ads I am using. If someone feels up to taking a look around my site and giving me some advice on this topic, I would GREATLY appreciate it!!

Lindsay

Great advice…My blog is just starting out and although I am diligently working to build up content, I have found that since I started utilizing SU, my traffic has grown a little. I am definitely going to take all these tips and try them out..thanks!

Free Traffic

Adwords is the effective ppc advertising program.

If your niche is competitive, you would pay more.

Thanks for these great tips.

Gary Vasey

I have pretty much tried all the tips and tricks but I think in the end it just takes time and good content…

Mr.Pinoy

So that's how Adwords work…. Im really new from this kind of stuff but I heard good things about Adwords before. Such a good article… Keep it up.

Aneesh

I have tried adwords once and it generated quite a good amount of traffic to my blog..

Website Promotion – Frederrick

Sponsored review can be quite costly. Most reviews also have short display duration and you might not cover the cost. It all depends on which site your review will be posted. If it is a massive traffic site, then it might be worth the money.

find backlinks

I believe promoting your site through link buying really works.

cabyboychialm

Two new studies show why some people are more attractive for members of the opposite sex than others.

The University of Florida, Florida State University found that physically attractive people almost instantly attract the attention of the interlocutor, sobesednitsy with them, literally, it is difficult to make eye. This conclusion was reached by a series of psychological experiments, which were determined by the people who believe in sending the first seconds after the acquaintance. Here, a curious feature: single, unmarried experimental preferred to look at the guys, beauty opposite sex, and family, people most often by representatives of their sex.

The authors believe that this feature developed a behavior as a result of the evolution: a man trying to find a decent pair to acquire offspring. If this is resolved, he wondered potential rivals. Detailed information about this magazine will be published Journal of Personality and Social Psychology.

In turn, a joint study of the Rockefeller University, Rockefeller University and Duke University, Duke University in North Carolina revealed that women are perceived differently by men smell. During experiments studied the perception of women one of the ingredients of male pheromone-androstenona smell, which is contained in urine or sweat.

The results were startling: women are part of this repugnant odor, and the other part is very attractive, resembling the smell of vanilla, and the third group have not felt any smell. The authors argue that the reason is that the differences in the receptor responsible for the olfactory system, from different people are different.

It has long been proven that mammals (including human) odor is one way of attracting the attention of representatives of the opposite sex. A detailed article about the journal Nature will publish.

PurpleMinded

I keep reading about Text Link Ads, but the costs they're quoting blow me away… can it possibly be worth it? Anyone with a solid experience with them? Thanks!

Purpleminded

Thanks for the heads-up on the blog networks. I'm intrigued by the low ad rates at Blog Explosion. Just wondering if you, or any of your readers has personal experience with them. The banner exchanges of a few years ago weren't very productive.
-Brad

sponkit

The tips are helpful for bloggers who are just starting but to those people who use Google Adsense, I think it will be fine if the bloggers will generate natural traffic (a kind of traffic that would be generated from the search engine or pinging sites) so the blogexplosion won't be okay to use.

blogdemic

i thought everyone will be interested in blogdemic http://www.blogdemic.com

Blogdemic is a new service that allows blogs to trade imps, base on related topics etc.

Blogdemic can dynamically/automatically create your advertising banner using your RSS feed and we also allow our users to setup default tags (like google adsense) to be disable along with our blog users tags (you can set the percentage)

Varughese

Don't use blog soldiers like sites if you are using adsense , they will ban you. I got a warning from adsense team, i removed it that moment from my site:www.actresssnaps.com. So I escaped. I have heard stories of people getting banned because of that.

laptop battery shop

It is very useful for us

exsmoker
Jamie Boyle

Thanks for the good news on the adwords 0.01 for content ads i'll have to try that out. That's crazy if that really works. Nice tip, i'll try it.

Global free classifieds

You can also use classifieds networks to promote your site. Now you have 8 ways to promote.
Comments are closed.