Freelance Bloggers: 12 Tips to Promote Your Work With Social Media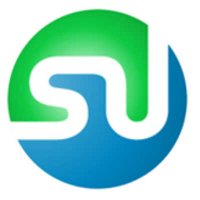 There are growing numbers of bloggers making money by writing for other blogs. With the popularity and success of multi-authored blogs and news-related blogs, this appears to be a trend that will continue as there is a considerable need for valuable, well-written content that draws attention. As a paid writer, if the work that you produce consistently draws traffic, comments, and links, blog owners will want you to write for them. You'll have more repeat opportunities as well as more new opportunities that find you.
Social media provides an excellent opportunity for freelance bloggers to promote their writing and draw traffic and exposure. Many paid writers assume their job is over as soon as the post is submitted. However, a little bit of extra effort to promote that post with social media could make a world of difference in the success of the post and in the amount or work that you get. Blog owners are paying for results. If you can outperform other freelance bloggers by delivering some extra traffic with social media, your services will be more complete and more effective.
Why is Social Media a Great Fit for Freelance Bloggers?
1. Portability – With social media you can build profiles on various sites that will help you with just about anything that you write. You can essentially build profiles and take them with you from job to job. Whether you write for one blog or for ten, your profiles with social media can help you to promote it all. When you start a new gig writing for a different blog, your social media profiles are ready and able to produce results right away.
2. Noticeable Results – Many blog owners that are paying writers are routinely watching stats to see which writers and which posts are producing the best results. With social media you will be able to generate enough traffic to your writing that the blog owners will take notice.
3. It's Free – Promoting your work with social media will cost you nothing. Once you have been active, learned how the sites work, and built profiles, you can quickly promote your work at no cost.
4. Exposure – There is almost no other way to get your work in front of as large of an audience as you can with social media. If you're using the most appropriate sites and categories to promote your work, the visitors that arrive will be fairly well targeted.
My Experience Promoting Paid Blog Posts with Social Media:
5. StumbleUpon is Key – A decent StumbleUpon profile is extremely valuable. I'm not one of the top users, but my profile is effective enough that I can submit or review one of my articles and get the ball rolling. If the article is worthy, several of my friends will wind up seeing it and giving a thumbs up or a review, leading to more traffic. StumbleUpon is also very flexible. Almost anything you produce will have a place on StumbleUpon if it is high quality. Best of all, you can start using StumbleUpon and producing results amost immediately. It's not like Digg where you have to have a very strong profile to have a good chance at drawing traffic.
I almost never give a thumbs up to content on my primary blog, as I leave it up to readers to determine whether or not it is worthy of a stumble. However, very frequently I'll give a thumbs up to my work on other blogs. Submitting your own content to social media can be a sticky issue for some people. I personally don't see any problem with promoting your own work on other blogs, but I would be interested to hear your opinions on the subject. From my perspective it's just a little something extra that I am able to provide to the blog owner that is paying me for my work.
6. Don't Ignore Niche Sites – If you tend to cover specific topics or industries in your various projects, niche social media sites can be another great resource. While niche sites will not be able to drive as high a volume of traffic as the major social media sites, the quality of traffic will be much higher and visitors will generally be more interested.
7. Sharing Can Help – Most social media sites allow some type of functionality for sharing links with your friends. When appropraite, be willing to share your work with friends that you think will be interested. Many bloggers do this regularly for their own work, but not too many do so for their paid writing.
Some Tips for Getting Started:
8. Start with Major Sites – Unless almost all of your paid writing is highly targeted on a specific niche, general social media sites will give you the best results. Building a profile with a site like StumbleUpon will allow you to promote a higher percentage of your work. If you are just getting started, focus on what will give you the best all-around results.
9. Go for the Most Noticeable Results – One of your goals should be to create results that will get noticed by blog owers. If they notice that your work is typically bringing a lot of traffic, your work will be more valuable to them. This is another reason to focus on major social media sites. If you're writing for a blog that draws decent traffic, the blog owner may not think very much about a niche social media site that send a few hundred visitors to one of your posts. On the other hand, a few thousand visitors from a major social media site would be very noticeable.
10. Become an Avid User – Take the time to use the social media sites that you've targeted on a regular basis, not just when you need to promote one of your posts. Being a strong social media user involves much more than just promoting you own work. Get to know the site and be looking for opportunities to help others as well.
11. Don't Force It – Not every blog post will be a good fit for social media. When you write something that just isn't likely to draw much interest from this audience, don't force it. You'll have better results when you stick to promoting your best work that is well-suited to social media.
12. Build a Network of Friends – Regardless of which social media site you are using, friends are a significant part of your success. Be sure to dedicate enough time and effort to build up your social media relationships. Networks of friends aren't only important on the social media sites themselves. Many bloggers are able to help promote their work by emailing a few other blogging friends to request social media votes when they need them. Building a strong network of other bloggers can be a big help in this way. Of course, you need to be ready and willing to help others whenever you can.
Browse all articles on the Social Media category
25 Responses to "Freelance Bloggers: 12 Tips to Promote Your Work With Social Media"
Eryaman hali yikama

Good info thanks for sharing with us.Nice information, valuable and excellent, as share good stuff with good ideas and concepts, lots of great information and inspiration, both of which we all need, thanks for all the enthusiasm to offer such helpful information here…

medyum

Stumble upon is great and all, but I get decent traffic from digg.com without much effort most of the time…

Medyum OÄŸuz Hoca

Abhijit

I have tried tried and tried but my everyday visitors are as few as 15-20…I have been reading your articles and have been constantly trying out procedures. I must say you have a great site….

Hillel

Stumbleupon.com is the best – you can find some great tutorials on youtube on how to use stumbleupon for internet marketing

Pete Johnson

Great tips. I agree about the importance of building a network of friends. In fact, I think it is the most important of your tips and is true both online as well as off-line.

Trudy Thomas

I have been "Stumbleing" for quite a while now and have never seen any of my sites. Are they automatically added when you sign up to stumble?

Joshua Dorkin

Great tips, as always. StumbleUpon is definitely the most effective traffic builder of the Social sites that I've found. Digg is extremely tough to break into unless you're a top poster, and Reddit, while good, tends to ban people and sites very quickly.

xumb

i've submitted another one of my blog post on stumbleupon just now and the visitors count sky rocketed in minutes! dang this is too cool!

Bent

I love SU for generate traffic to my site, beside friendly and easy to use SU less of maintenance

amelia

actually, we use stumble upon as 1 of our social media strategy

proinvestorsblog

nice tips, I have been trying to improve my content, so that I can start writing for other blogs for extra cash. This article was very useful.

Tom Beaton

Great work Steven.

SU is a great tool. As far as submitting your own content, I think when you start out it is fair game as you need to get things started. Once you have enough traffic that it will get submitted anyway then there is no need.

xumb

vladimir, i'll keep my fingers crossed then! thanks for the list too

Vladimir

xumb: just stop trying and it will happen 😉 It's like with everything else in life. After a month of quiteness on my blog last night someone stumbled and voala 1300 visitors came out of nowhere.

Btw. the most comprehensive list of social media sites:

Chris Osborne

I don't see any problem with giving your own work a thumbs up, but I can see why some do. The question I ask myself is if I would give it a thumbs up if it was someone else's article. If I can answer yes to that, then I have no problem sharing it.

Besides, especially when you're just starting out, someone has to get the ball rolling.

Karn Patel

A great list that I like to refer back to whenever I can.

Cubicle Dropout

Stumble upon is great and all, but I get decent traffic from digg.com without much effort most of the time.

Steven

Lalo,
There are plenty of opportunities to write for other blogs. To start with, I would contact some other bloggers in your niche that you know are willing to publish the work of other writers. Most of the opportunities I have found have come as a result of a simple email asking if they are interested in getting guest posts. Some of these have turned into paid positions for me. There are also a few blogging job boards like the ones at ProBlogger and Performancing where you can look.

Daniel,
I agree. There seems to be no slowing down for SU. It's so much more unique than any other social site and people love using it to find great content.

Cindy,
Thanks for sharing your opinion on stumbling your own work. I know a lot of bloggers that regularly give posts on the own blog a thumbs up. I have no problem with this but I think it can work a little better if different people submit and thumb up your post.

rodaflip

I highly appreciate the tips that you gave. I will surely take those tips to the letter. Giving tips and helping other bloggers is a good deed.Thanks

Roshill

I really Appreciate your work here it is great to hear people are actually intervening them selves through blogging….

I must Say i have become your Fan Do Visit My blog too I mean Its not much but yes you may find a few things to your liking there ….

Please do comment ….

here are my Blogs …
roshill.blogspot.com
soulintoxicated.blogspot.com
thehauntedblogger.blogspot.com

Thank You Soo much for your time

Cindy Szponder

Thanks for the great ideas. As far as giving a thumbs up to your own material, I agree that doing so for your own content on your own blog would be problematic. Seems that such blatant self-promotion might turn some off. Doesn't seem like it would be such a problem with material you've written for other blogs. I'd be interested to know what others think.

Matej

StumbleUpon is getting stronger every day. IMHO the best tool to get some traffic / subscribers for new site.

Daniel

StumbleUpon is also my favorite. I think that within this year we will see it increase its importance on the social sphere significantly.

Bent

Social site Stumble Upon is great. last time one of my reader stumble my site and that is bring me around 500 visitor that day..even I realize my English is lousy but I consider my article benefit to them. then you can generate more traffic to your site 🙂

CatherineL

Hi there Steven – This is a great point and one I hadn't really considered. And I guess having a decent social media profile would help you to get a post accepted on another blog too.

StumbleUpon is a great resource isn't it? I think it's a wonderful way to network and share great content.
Comments are closed.