Are Sponsored Reviews and Paid Blog Posts Evil?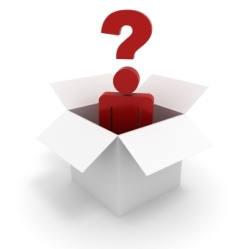 This post is part of the Friday Q&A section. Just use the contact form if you want to submit a question.
Chris asks:
What are your thoughts on getting paid for running a sponsored post? I have conflicting views on it, but have been getting a few people asking me to do this. I would love to hear your thoughts.
Quite a hot topic.
My short answer would be that sponsored reviews and paid blog posts are not good or evil per se. It all depends on the context.
The first factor you need to have to make sure sponsored posts will not backfire on you is transparency. This means that you should disclose what is paid and what is editorial content on your blog. If readers can differentiate those clearly, they won't lose trust.
The second factor is relevancy. It would be weird if you accepted sponsored reviews of financial products on your technology website. Readers would notice this as well, and many of them would get annoyed.
Finally, it is important to have moderation. In other words, the bulk of the content on your website should be editorial content. If you start running as many sponsored posts as editorial ones your readers will leave pretty soon.
Every site is different, though, so make sure to evaluate your own situation before proceeding one way or the other. For instance, you could experiment with one sponsored post and evaluate how your readers will react, ask them some questions about it and so on.
I would love to hear what you guys think about sponsored posts though. Have you tried them on your blog? Do you stop reading blogs that have sponsored posts?
Browse all articles on the Q & A category
31 Responses to "Are Sponsored Reviews and Paid Blog Posts Evil?"
1skyliner

I agree that they are not evil,Very useful information. It is always best to disclose information may it be affiliate information or sponsored posts.

scheng1

As long as the blogger declares the monetary benefits to the readers, it's ok.
I guess moderation is still the key. No point having a blog full of sponsored reviews.

Kent @ Leawo

Well, I believe some polarized articles, even editorial articles, on big IT sites like TopTenReviews have something to do with undercover exchange of personal benefit. Some of them look like an authorative benchmark but are misleading after all. The writer gets paid, and the readers get hurt.

However, if the article is based on valuable information that could be in the interest of the reader, it wouldn't hurt to look like sponsored.

Steven Richardson

I see nothing wrong with them as long as a blog is not flooded with them.

It is a legitimate way that many of us make money and I have seen a lot of traffic come to my blogs because people have searched Google for the items I have reviews. 🙂

Eric C

I think, somewhat iranoically in light of most bloggers opinions, that the old media model is the best:

1. be transperent.
2. Create an editorial and business divide.

If you are honest about what products you receive, your readers will be fine. Music and movie reviewers have been doing this for years. I actually welcomed the new FTC rules. My blog openly admits we our Amazon affiliates. I actually think that encourages our readers to being open to supporting us.

Chad

I agree that they are not evil, given the content is consistent with the site as a whole. I'm not even sure you have to go so far as disclosing what is paid and what is not, as long as the content is relative.

As long as the owner/creator/author of the site is involved and in touch with their audience, sponsored posts can be made to fit in just fine.

Web Marketing Tips

If the review is beneficial for your readers and if you are providing latest news about the industry than this will be never evil. In fact I will call it as positive feedback.

Puneet

Sponsored Reviews is surely a great way of earning but the reviewer should not write positively about the product if he/she have not used it.

Dana @ Online Knowledge

Sponsored reviews is great as long as we know how to maintain it. The base step is that always ask whether it will give benefit to our readers.

Andrew @ WeBuildYourBlog.com

Like what you've said regarding this matter, it is always best to disclose information may it be affiliate information or sponsored posts. It always pays to be honest.

Angel Cuala

I am making paid posts on my main blog, but I ensure that they are at least related to my blog topic.

No, I don't disclose that it is a paid post since it is a requirement from the advertisers. But then, I do not create a post that is obviously promoting their site or product since they don't want it too. If they will require me promote it, I will not do it unless I am using the product and has proven it effective.

I think these advertisers are more concern with the backlink rather than just promoting them through a post, which is just fine with me.

Yes, I lost some commentators and followers on my blog but it is fine with me. If some of them will not like it and will leave me, then I understand them.

If you are not selling ad space, I think it's fine to have minimal comments or followers since you can also have visitors from search engines. Besides, writing paid posts will also help you know who really your true friends online are and not only because they are gaining from you.

Apparently, one should know what he really like to achieve in blogging. Consistent readers or making money? Readers do not give us money directly, while paid posts do. Who are you blogging for, for your family or for charity?

So far, this is the main source of income of my main blog and even better than Adsense and affiliate marketing. I will continue this for my family as long as I know that I am not violating any law.

In the end, it is always about bringing quality and useful posts to your readers, may it be unique visitors or followers.

Evelyn

Sigh. They are not evil, they can be made to fit, you can make them work and not annoy your readers. All that being said, there is one problem. Google will get you and trash your rating!

Michael

Being paid for something is not evil.

Doing something you wouldn't do because you're getting paid for it, however, is wrong.

Whether transparent or not, a sponsored review should be just as honest as a free review. If you don't like something, either say so or don't do the review.

Dishonesty will catch up to you in the long run – I think readers figure out who's being authentic and who isn't.

Daniel Scocco

@Captain Matt, you are saying that both things can be compared because your assistant would able be "getting paid" to post?

Well that is different in my opinion. Under that circumstance the assistant would be nothing more than a staff writer. She earns money, but there is no conflict of interest as to what readers should expect (unless you make her ghost write the content for you).

Captain Matt

There's a lot of info on outsourcing your blog writing routine – having someone keep up with blogs and post regularly – and frequently writing posts for your own blog.

How does that compare with sponsored posting?

It takes a real effort for an outsourcing virtual assistant to catch the flow of the blogs and post relevant content – but that's a paid for service as well.

If you work with several blogs and you're powerblogging for content and blog response is there anything wrong with outsourcing?

Agent Deepak

I have done sponsored once or twice. Most readers do not mind them specially if they are related and provide something useful.

Nancy D. Brown

As a professional travel writer and blogger, I believe strongly that sponsored posts are evil.

In the print world, these posts are called "advertorial." Some advertorials try to closely replicate editorial content. It boils down to paid advertising.

I think sponsored posts give bloggers a bad name and make them look unprofessional. It is know in the public relations world as "pay for play."

If you'd like to receive money for your blog, I suggest your advertisers pay for an advertisement. Lets keep editorial content clear of "advertorials."

Young

As for me, nothing under the laws is evil. 🙂

Mr. ToughMoneyLove

They are not evil as long as the sponsorship is disclosed. They then become worthless to the reader.

chris frerecks

We've written up services we felt were useful to our readers and we never took pay. Ultimately, we focus solely on value for the reader base. In retrospect, we should have divulged that we were not paid, so appreciate your suggestions here 🙂

Also, there's been some revision to the FTC's guidelines on the subject – see

Kok Siong Chen

Honestly, i haven't written any sponsored review yet. However, i will not simply accept to write any review without knowing deeply what i'm going to write on. At least i have to know whether it is benefit to my readers.

poch

Evil is too harsh an adjective for paid posts.
I rather say it's disgusting. I used to surf WordPress tags
and I noticed that some blogs are just shameless.
Whenever I notice a user that posts 3 consecutive ad blogs,
I spam it. Result: more than 10 users were suspended or banned
because I reported them.
Someone even told me happily that it's his past-time (spamming) in WP too.

odtaa

I think it is OK providing it is not hidden or over the top. I'm happy that some bloggers I respect do an article on this is a product I use.

I, and most internet users, soon pick up if someone is pretending to write articles about something that they're not connected with.

You can soon sense that something is wrong.

On the other hand if someone is using, say a marketing product, such as aweber, it is OK if their blog is about marketing or blogging to write articles about the product and provide links, with affiliate links, or if the product offers to sponsor an article or two to write them, but point out that the article is paid for.

It's also a fact that any post that just offers praise, then more praise and even more praise will annoy.

I've bought more products through blog post links with there has been an honest report, with some of the flaws of the product spelt out. I'm more likely to trust the writer.

When I used to teach adult education. I've often told people the truth – that a course they're interested in is wrong for them – too simple or they don't have the right experience for the course. I'm amazed that because I was honest more people came back to me for more detailed advice.

So often I would get them on a course that was OKish for them. But they were happy as they new the shortcomings.

On the other hand I've taught people who've been oversold a course and they are invariably unhappy and troublesome.

So don't oversell, don't promote products you don't know or are only promoting because of the size of the commission. You may get a quick buck, but it will come back on you at some point.

Gabe | freebloghelp.com

Sponsored reviews are perfectly fine IMO as long as it's obvious that's exactly what it is. Include a disclosure in the article footer and that should be good enough in most cases.

Oh, a big assumption is that the review is about a product/service in the same niche as your site. Otherwise it looks so sleazy.

Just be honest about the review and go earn a few bucks.

Darni

I think sponsored reviews are OK.But there shouldn't be too much.Personally,I haven't write any sponsored reviews because I don't want to take the risk that I may lose my audience.

Dave deBronkart

I've always thought that it's all about the quality, i.e. being WORTH reading and listened to. If you run crap, who'll want to listen? But if the quality's good, fine.

But yeah, if you're not transparent, that's fishy. Without authenticity you're doomed I think.

But from another angle – what about paying bloggers to write ABOUT your topic? I mean, legitimate thoughtful write-for-hire blog posts, linking to yours?

cimddwc

Basically, I agree: As long as it's not too often and fits the blog(ger), it's okay; I had a few product tests by photo print services and an interesting book myself, but I wouldn't write about, say, music I don't like, or perfume.

What I see as a big no-no is when the advertiser wants a text of his own published (I actually parodied two of them some time ago when they popped up multiple times in my feed reader…), or when the blogger's supposed to write about something (in his/her own words) without being able to actually test/know/research it.

John Paul

I think both posts are fine….but!

I think if you are writing a paid post or sponsored post, then let people know that is the case.

If you have a following that trust your opinion, then let them know, hey I don't use this product/service, I am being paid to promote them.

That way I know where you really stand.

Henri

My first reaction is that they are a bit evil, but if they are done less frequently say once a month with transparency I don't really mind them.

So in my mind the key is to find the right balance between editorial and sponsored, just like you said. Then throw in the transparency.

Funkidivagirl

Like you said, I don't think that they are evil per se, IF they pertain to what you normally blog about. For instance, I recently got invited to go to Disney World for a media event–all expenses paid–and while I wasn't required to blog about it upon my return, of course that is why they invited me. However, I love Disney World had already blogged several times about my personal trips to Disney World, so I don't think my readers would be annoyed with the "sponsored" post. But I did get asked to participate in a promotional campaign recently and while I already use the products in my personal life, I didn't think "pushing it" on my website would be authentic for me. It just wasn't my thing.
Comments are closed.