Imagine the internet as one big thriving city.
Now, similar to how a great location can elevate a store, a perfect domain holds the key to your website's success, acting as the foundation for your online presence.
Finding the best domain names is not an easy task, though. As I've mentioned, their value lies in the "location" – a combination of memorability, relevance, and simplicity.
The domain name acts as the gateway to your digital presence. It has a huge impact on your brand's reputation, search rankings, and ability to gain recognition in the vast online world.
The question is, how do you secure your desired domain name?
Lucky for you, my good fellas, I am here to unravel the seven secrets to uncovering the perfect domain name for your business.
By the end of this article, you'll be able to set the stage for a successful online journey.
What Is a Domain Name?
Before we dig deeper into the world of domain name generators, we need to make one thing perfectly clear.
What is a domain name?
I'm glad you asked.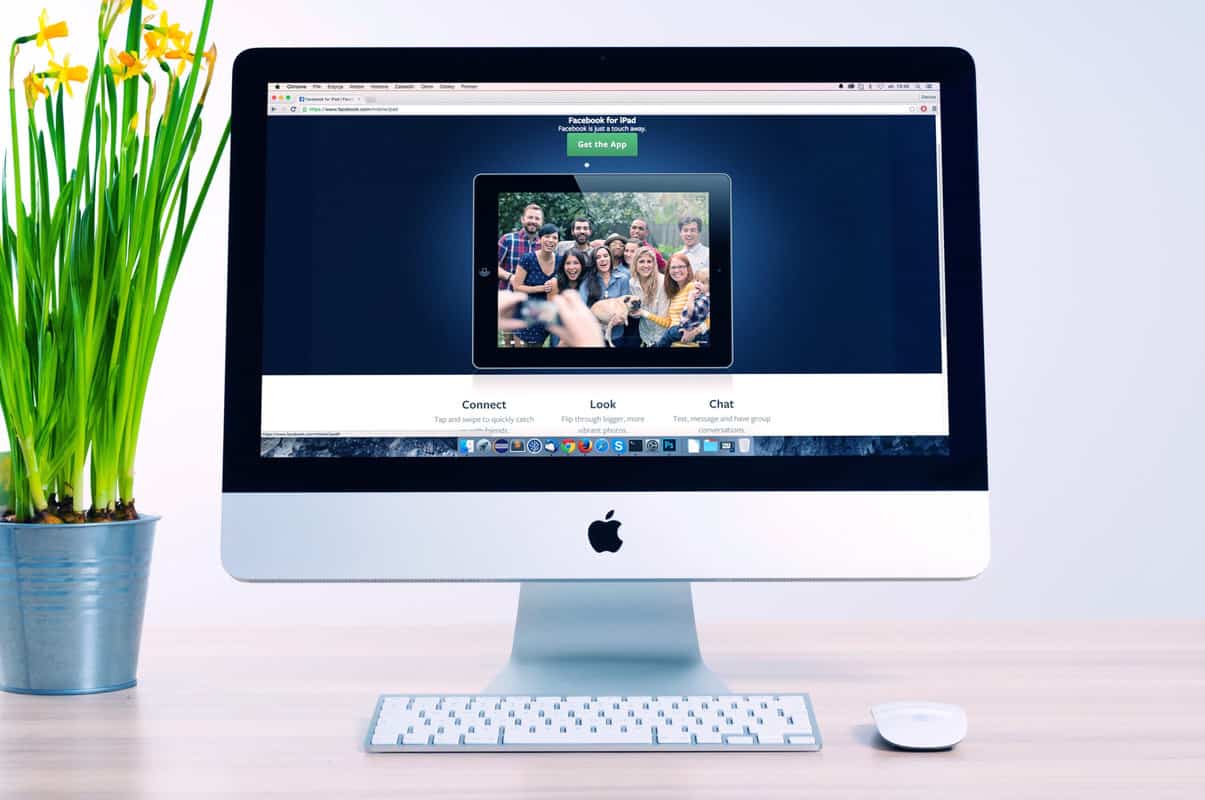 A domain name is a strong website address representing a company name or brand.
The availability is checked using a domain name generator to find suitable options. For instance, can include country code TLDs like ".uk" for specific regions. When selecting a domain, factors like search volume and relevance are considered.
Additionally, domain names can be used to set up custom email addresses and create a professional online presence for businesses, individuals, and organizations.
They are truly valuable assets, so securing a meaningful and relevant domain name is crucial for establishing an online presence, attracting visitors, and building a successful website.
The 7 Characteristics of the Best Domain Names
As I already hinted, choosing the perfect domain name is a pivotal step in establishing a strong online presence.
And as promised, here are the seven essential characteristics that the best domain names possess.
These seven tips guarantee memorable, relevant, and effective domain names that will attract visitors.
Take notes!
1. They Are Short and Concise
Right off the bat, good domain names are short. It is not a coincidence that all the three-letter and four-letter .com domains are already gone and that the five-letter ones are going fast as well.
Although there is no set number of characters that you should aim for, just remember:
The shorter, the better.
Aim for fewer than 10 characters, and never surpass 20 – that's a red flag right there!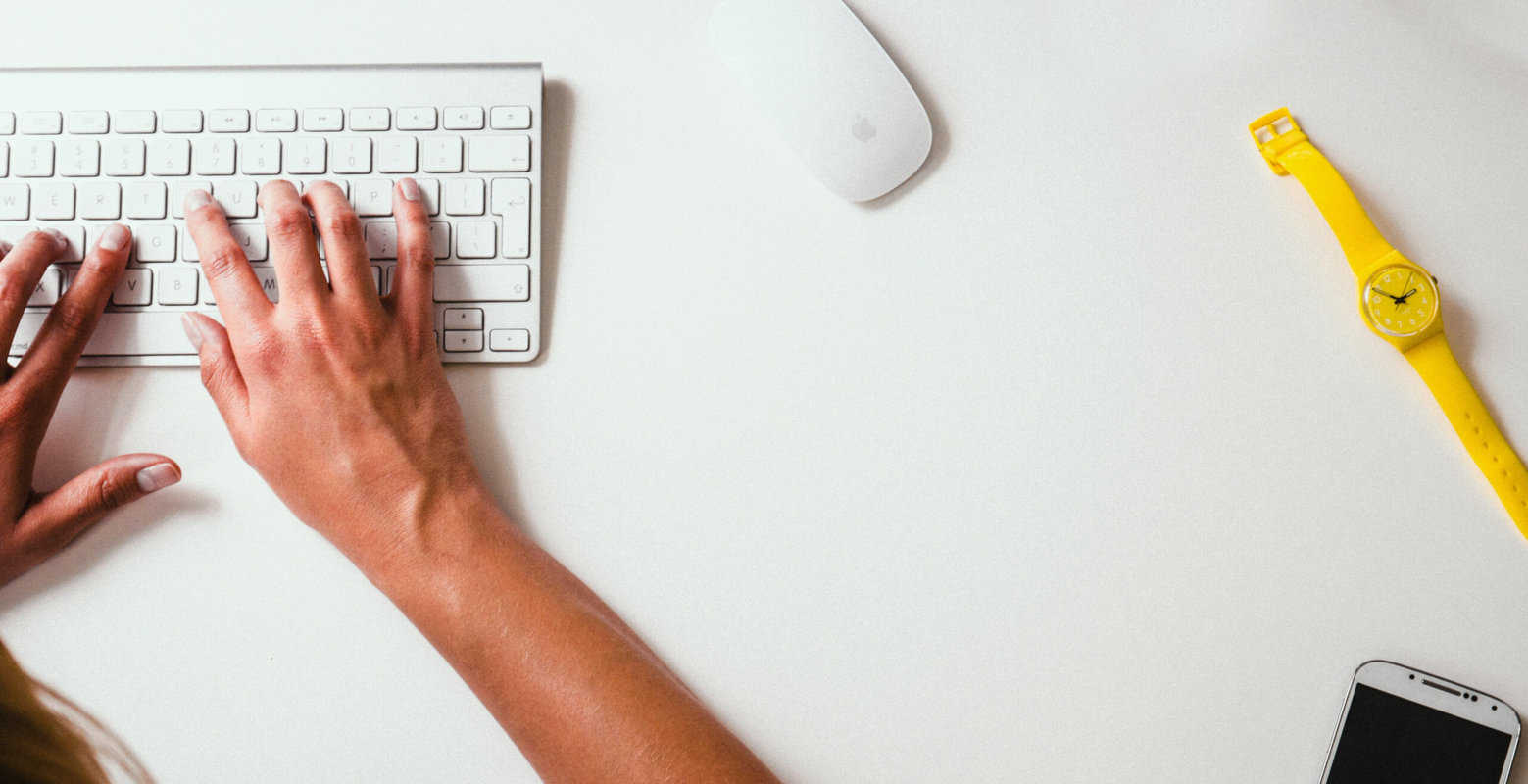 By choosing a unique domain that aligns with your brand and optimizing for search ranking, you can significantly impact your web presence and attract more visitors.
Examples of short and concise domain names:
Zoom.com
Slack.com
Apple.com
Nike.com
Hulu.com
2. They Are Easy to Spell and Memorable
When it comes to selecting a domain name for an existing business, there are no absolute rules, but certain principles can significantly enhance its impact. Memorable and easy-to-spell domains are key to attracting and retaining customers and your loyal visitors.
A domain that customers can effortlessly recall and type into their browsers improves the overall user experience.
Additionally, web hosts often recommend short, straightforward domains to enhance brand recognition and ease of access.
This makes it a valuable investment for any business seeking to strengthen its online presence. If you're in that category, what are you waiting for?
Memorable domain name examples:
ZenZone.com
CatchyCafe.com
BrightBloom.com
3. They Are Relevant To the Website's Content
The importance of having a domain name that is relevant to a website's content or purpose cannot be emphasized enough. When users come across a domain that aligns with what they are searching for, it creates an instant connection and trust.
Moreover, domain names that incorporate keywords related to the website's niche can significantly impact search engine visibility, making it easier for potential visitors to find the site.
This relevance also contributes to a website's overall brand identity and market positioning – which is crucial if you want to grow online.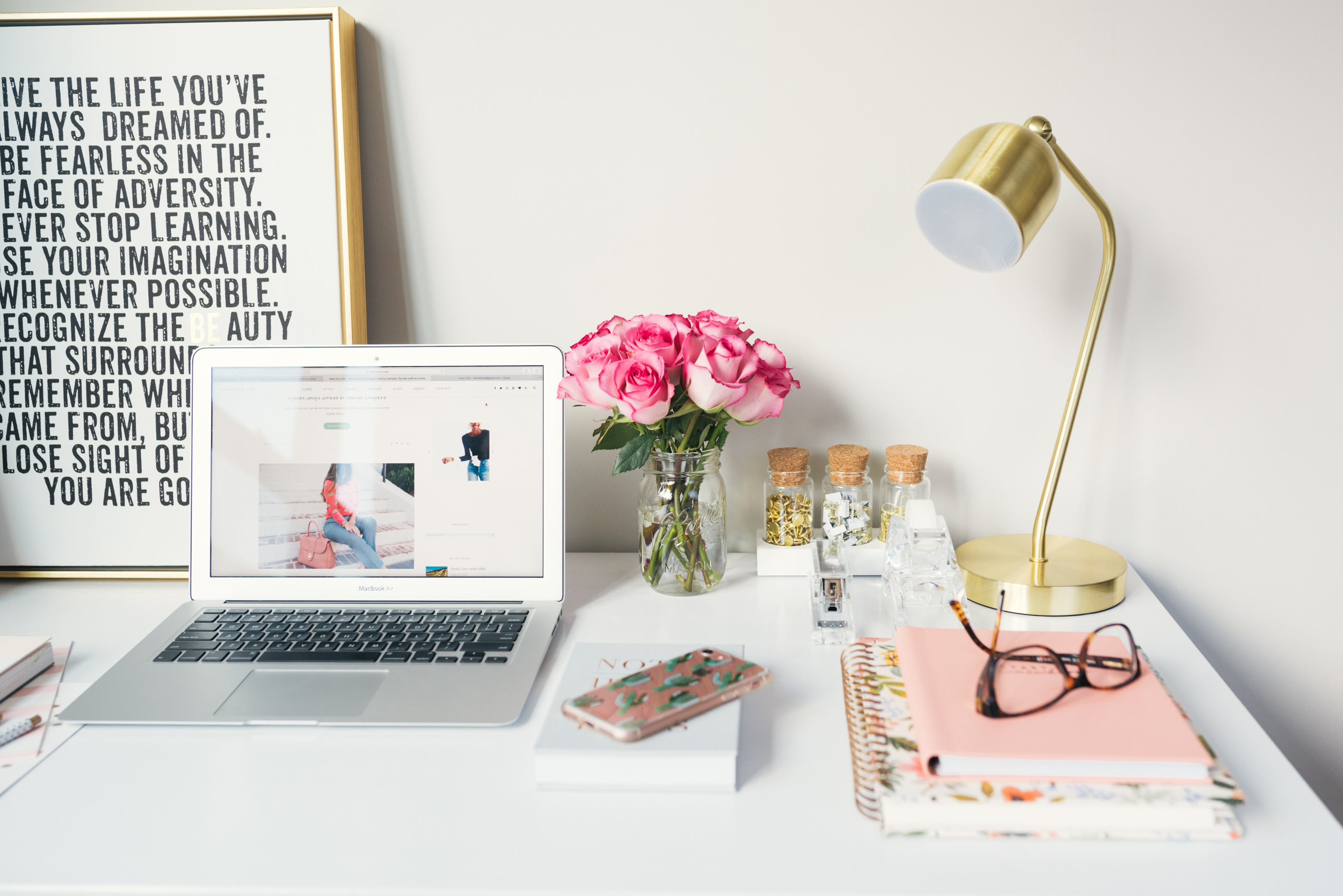 Domain registrars and hosting providers offer tools to check domain name availability and generate domain name ideas, allowing businesses to find brandable domain names that perfectly represent their offerings.
Examples of good brandable domain names that are relevant to the website's content:
EcoLivingEssentials.com – an eco-friendly blog
StyleHiveBoutique.com – for shopping
CulinaryQuests.com – for cooking recipes
4. They have a .com extension
Having a brand name with the .com extension is vital due to its universal appeal and credibility. The choice of a domain name extension can significantly impact a brand's visibility and discoverability.
It's a known fact – when users search for a desired domain name, they often default to .com as it's the most recognizable domain extension worldwide.
Owning the .com version enhances brand trust and memorability, and it prevents competitors from benefiting from potential customer confusion.
Most hosting providers and domain registrars actually prioritize .com domains, which ensures easy accessibility and seamless setup for businesses.
When users conduct a Google search, websites with the .com extension tend to rank higher, as search engines often perceive them as more authoritative and relevant.
Examples of famous .com extension websites:
Facebook.com
Amazon.com
YouTube.com
Instagram.com
Twitter.com
Hulu.com
5. They Are Unique and Brandable
The significance of brandable and unique domain names is my next point, and your next note.
Distinctive domain names are crucial as they provide a gateway for businesses and individuals to establish a lasting online presence – which is the Holy Grail, right?
Well, unlike generic or commonplace domain names, which are buried in a sea of existing brand names, a brandable domain name pops, leaving a lasting impression on potential visitors.
When embarking on a domain name search, though, businesses must focus on crafting a web address that aligns with their brand identity and resonates with their target audience.
It can't be just something that they came up with out of the blue.
It has to be unique and relevant to the website's content (which was my previous point).
Web hosting companies often offer domain registration services, guiding users to select suitable names for their websites. While some may be tempted by free domain name offers, investing in a brandable and unique domain name is always considered a wise(r) decision.
Sometimes they will not be descriptive, but they can be equally efficient.
Brandable domain names make your visitors associate the name with your website and its content. (Notice that brandable domains can be descriptive at the same time, but that is not always the case.)
Examples of unique brandable domain names:
Google.com
Yahoo.com
eBay.com
6. They Don't Contain Hyphens or Numbers
Having a domain name without hyphens or numbers is significant for several reasons.
Firstly, it enhances the domain's professionalism and memorability.
Again, a well-known fact – users tend to find hyphens and numbers confusing and are more likely to forget or mistype them.
This can be a deal breaker as it can lead to lost website traffic and potential customers.
Secondly, a hyphenated domain can raise concerns about its authenticity, as it may look like a spammy or low-quality site. An uncluttered domain name, on the other hand, improves search engine optimization (SEO) efforts.
An effective domain should be easy to remember and reflect the blog's theme or business purpose!
Here's a free tip:
Prioritize keyword research to include a few keywords that resonate with your target audience.
And last but not least, opting for a hyphen-free, number-free domain name can positively impact your chosen domain's reputation, history, and success with your hosting provider.
Examples of domain names that don't contain hyphens or numbers:
Reddit.com
LinkedIn.com
Wikipedia.com
7. They Are Scalable and Adaptable
An adaptable and scalable domain name is essential for long-term success in the whirlwind online landscape.
When starting with a new domain, it's crucial to consider its potential for growth and expansion.
An adaptable domain name allows businesses to diversify their offerings without the constraints of a narrow-focused name. Likewise, scalability ensures that the domain can handle increased traffic and content without hampering user experience or search engine rankings.
These two seem to go hand-in-hand.
Furthermore, being open to multiple domain extensions enables businesses to secure variations of their brand name, protecting their online identity and preventing confusion.
A clean domain history is valuable, avoiding potential penalties or associations with past unsavory activities.
A SEO friendly domain name, free of excessive hyphens or unrelated keywords, improves search engine rankings and boosts visibility.
Examples of adaptable domain names:
Apple.com
Netflix.com
Microsoft.com
3 Most Common Errors With Domain Registrars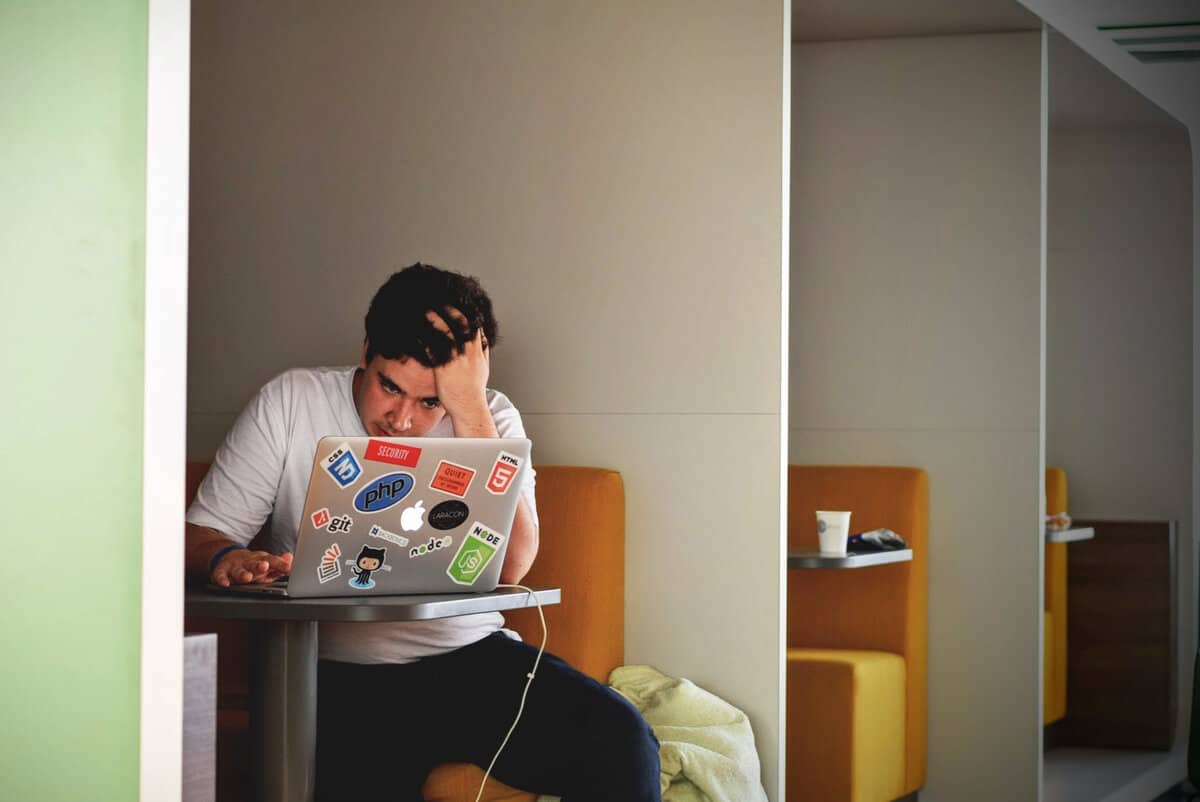 It's not all rainbows and sunshine over here, either. Although the path to creating a top level domain seems smooth, there's still a chance that something might go downhill in the process.
With that in mind, here are the top three issues with domain registrars:
Inaccurate Contact Information
Incorrect contact information during domain registration can spell trouble for website owners. When the provided details are inaccurate or outdated, it can lead to serious consequences on your end.
Domain registrars rely on accurate contact information to communicate with domain owners regarding renewal notices, important updates, or potential issues.
If this vital information is flawed in any way, domain owners might miss crucial notifications, risking domain expiration and potential loss of ownership.
Moreover, some domain registrars employ privacy protection, which replaces the domain owner's contact information with generic details. While this ensures privacy, if not updated promptly, it may lead to communication lapses.
Therefore, it is essential to provide accurate and up-to-date contact information during domain registration.
This will help you a, avoid doubled letters, and ensure targeted keywords are associated with the website's niche for better visibility and search engine rankings.
Failure To Renew Domains
Failure to renew a great domain before its expiration date can lead to unfortunate consequences, and frankly, it's the last thing you want.
Once a domain expires, it becomes available for others to register, losing the name's availability, and your right to ownership. To avoid this, utilizing a free tool or setting up reminders can help track domain expiration dates and ensure timely renewal.
In this case, immediate action is essential to maintain ownership and preserve the hard work invested in establishing the website.
Hidden Fees
Hidden fees in domain registrars can catch domain owners off guard, leading to unexpected expenses. And if you're not flexible with your budget, this might be a huge problem.
While some registrars advertise low initial prices, additional charges might emerge during the registration or renewal process. These fees can include anything from privacy protection, domain transfer fees, to premium domain charges.
To avoid financial surprises like this, domain owners should carefully review the registrar's terms and conditions before registering. Utilizing a free tool for a trademark search can also prevent trademark infringement issues.
Transparency in pricing and understanding the full cost involved are crucial to making informed decisions and managing domain expenses effectively.
Summing Up: 7 Characteristics For a Good Domain Name
To sum everything up, selecting the perfect domain name is a critical step in establishing a strong online presence. By considering the following seven characteristics, businesses can rest assured knowing that they've done everything for their web address.
Before I sign off, let's go over the key takeaways one more time.
A domain name that reflects the business name or blog domain creates a clear connection with the content or purpose of the website. That's why choosing a catchy and unique domain name enhances its memorability. Moreover, a simple domain name is easy to type and avoids confusing elements like hyphens or numbers.
Likewise, a brandable domain name distinguishes a business from competitors and fosters brand recognition. Incorporating relevant keywords also improves the domain's visibility in search engines.
Partnering with the best domain registrar ensures excellent customer support, and being cautious of existing words within the domain name helps prevent potential trademark conflicts.
Incorporating these characteristics ensures a good domain name that aligns with a business's goals, strengthens its online presence, and, finally, paves the way for digital success.
Good luck with your top-level domain name!