9 Tips To Pitch Your Blog Successfully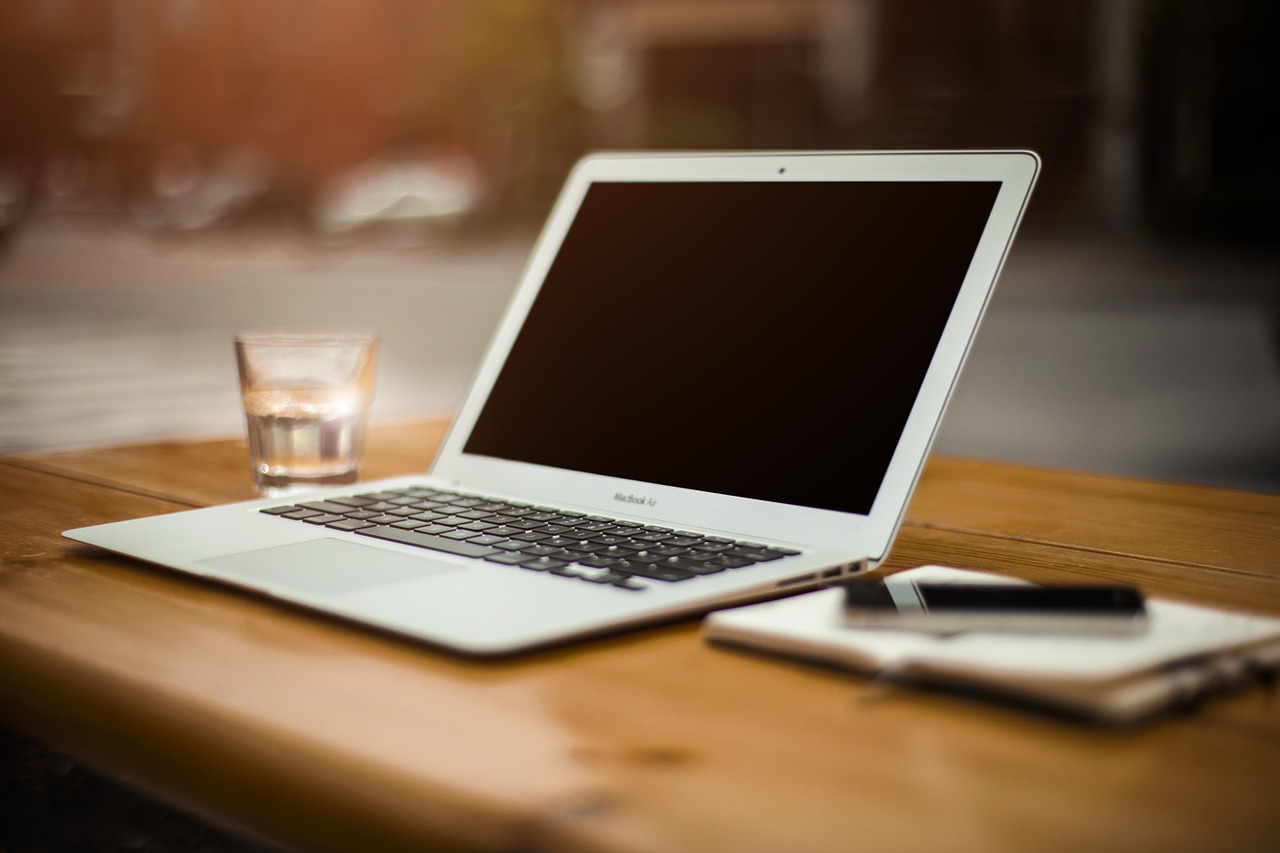 This is a guest post by Brandon J. Mendelson.
I have successfully pitched stories and thoughts to local and national media outlets, ranging from the Albany Times Union, where I volunteer as a blogger, to The Christian Science Monitor, MSNBC.com, E! Online, Newsweek, the LA Times, and others. Working as both a blogger and journalist for the past eight years has provided me with some insight on how to pitch successfully. Proceed with the knowledge that you will only succeed in pitching if you persist. If you do not, these tips are useless.
1. Tell Me About Your Blog. Briefly.
In the comment section for this post, can you describe your blog in a sentence? Two? If you can't quickly describe your blog, to anyone really, the reporter or editor will move on.
Exercise: Pretend you are leaving a voice mail and only have so much time for your message. What do you cut?
2. How Do I Contact You?
Your email signature is useless. Include at the end of your email the best and preferred method of contact.
3. What's The Hook?
Find a relevant hook. Daniel's blog focuses on blogging tips. In Massena, New York, the GM plant is closing. How about a pitch that explains why your blogging tips could help the recently laid off employees make money?
Find a local hook. Local outlets want local news, simple right? So find a way to tie your blog to something going on in local markets. Do some research before contacting a reporter or editor.
4. No All Purpose Emails Or Press Releases
The press release is dead. Sending one to a reporter that has not asked for it is deadly. Ditto with blanket emails. Make every email personal. Yes, it takes time, but you want to have your blog talked about, right?
Remember: If there is a designated editor for the area you are pitching, contact the editor before the reporter.
Within your email, you may include a link to your press release and previous press for further information, but …
5. No, I will Not Click On Your Link
Do not just send links. Your email must be self contained. If there is interest, you can provide further information later or include links at the end of your email. Linking out says you're lazy and the odds of a busy, layoff fearing reporter taking the time to visit your website if there is no interest are low.
Also: Do not contact reporters for every announcement. Wait until you have something groundbreaking. Try the Brandon test: Talk to your offline friends and ask for their opinion. If they're interested, you may proceed in contacting reporters.
6. The Follow-up
After a week, you may send a brief note to inquire about your pitch. If you do not hear anything, the second week you may call. Do not call until you've waited the appropriate amount of time. If you are unsuccessful, move on. You will meet many dead ends, the important thing is to keep moving forward.
And of course, never, ever assume that your email was all you need to do. Some journalists are old school and want you to call and follow-up.
7. Networking
Make friends. This will be the difference between getting your story covered and being ignored.
Media breeds media. Once you have an outlet reporting about you, it lends credibility to your blog and allows you to advance to bigger outlets.
Look at it like this: I am twittering my way across America to fight breast cancer. You can find details by following me on Twitter @BJMendelson. The New York Times won't cover this story, and it is unlikely television reporters will at first. They want to see who I am, how other outlets treat me, and if I can present myself in an intelligent way. So you start small. Contact smaller blogs and local newspapers, then move to medium blogs and regional newspapers, then to large blogs and city papers. This is the same for television and radio.
Once you have built to a critical mass, one of two things will happen:
1. The New York Times or Oprah will come to you
2. You will be well positioned to go to them.
FYI: Don't call the Oprah people, they are not fans of the cold call as I learned.
8. Punchy Email Subject Lines
Many people won't even have the time or will to open your email. If you use a punchy or catchy subject line, however, your chances increase.
Try to be descriptive and succinct at the same time.
9. Make It Personal
Sometimes your own story makes what you're pitching interesting. What from your background ties you to the outlet or community? I am a former Alfred State College student. So when I contact media outlets in Western New York, I mention this.
Never email general email accounts.. Find out who covers what, look at their previous stories, and if you can't tie in your pitch or find a local connection, make a pitch about how your blog ties into that outlets area of coverage.
This is not a perfect list. Far from it; however, my intention is to be helpful to my fellow bloggers and relieve some of the stress induced by bloggers for my fellow journalists. Pitch well.
Brandon J. Mendelson is a graduate student attending UAlbany and a published American humorist. He has been quoted in the LA Times, Newsweek, the Associated Press, and on MSNBC.com among others. You can follow him on Twitter or on his blog, The Graduate Student Survival Blog.
Browse all articles on the Promotion category
29 Responses to "9 Tips To Pitch Your Blog Successfully"
Rocco

The follow-up is the most important, make a call to action and ask them to let you know either way.

Mike

Great tips. Just write about what you like and are paasionate about and the traffic will come. Networking is very big too.

ravi

Great information! Though, I feel as if I am doing a pretty good job with most of these tips, it's always great to learn and practice more. I really enjoyed the whole twitter factor…I continue to see a large increase in the whole quick simple twit! Also, I believe your last point pulls it all together people want relationships and to be helped!

Thanks for helping me,

Mike

excellent post with great comments as well. I am going to start focusing on niche blogs, with good keyword selection.

mold

All of us must have a calm heart with a blog,the most important is for write a heart,you only need write your today's life in your blog,do this,day by day,you will be succeed.and the pr will turn high.

Pokaler

Thanks for all the great tips!

Dennis, Denmark

Alex

My blog is for jewelry designers, makers and buyers alike. It has articles, interviews and projects to do with jewelry.

I just started.

pin

After long 2 months search, i finally found it here.
the best tips about blogs.

thank you very much.

Ari Lestariono

we all expectation to meet creative bloggers and eye catching to hold visitors loyalty

Arshad

nice article.Thanks .iam expecting more such ones in future .

diabetes man

useful articles…..great listing tips, good for deep evaluation

Mike

Awesome post again! I have just starting video blogging!

Paul Castain

These tips are very timely for me as I am really looking to increase my followers and get my blog on the map!

Thank you !

Paul Castain
Blogger Wannabe

Johnny

Good post for those who are looking to attract media attention.

I consult with a community involvement site and we had decided to not issue a press release until we had shot a video and done some other promoting, so I agree with the Note in #5 saying not to contact reporters with every announcement.

Had we sent out an announcement when we launched, the reporters would have seen a complete site with few visitors. They would have had little reason to go back when we put out another release. Nobody's going to cover something that hasn't at least picked up some steam.

Adeel Imran

I am a tech blogger ( 15 of age ) and i would like you to check this blog for tech info new gadgets and some nice blogging and seo tips

Head Health Nut

Thanks for the great post, Brandon! I've used all of your pitching tips a couple of years ago but to no avail… EXCEPT for starting small and working my way up to bigger outlets.

Unfortunately, I heard "no thanks" too often a gave up. This post has given me renewed vigor and motivation to try again, though. 🙂

BTW: Live Lighter is a healthy lifestyle guide for those who seek balance in body, mind and soul.

Ari Lestariono

Better to sharpen your pencil focusing your niche markets, keywords, age of people,,,

Rahul

In this post,Bloggers are
pressurised just for the sake of to get slump for journalists.

explaining blog theme in sentence or two?are u kidding?-not all domain names speak for the niche behind it. multiple niche makes it harder to define in sentence or two.

how will you define pluginid blog then?is that motivational blog or blogging tips blog?BJ,your post sounds like arrogant journalism.

Blogs like zenhabits and so on were never meant for pleasing journalists. they were written to help others regardles of whether they get picked up by journalists or not.

Viraj – Start a new web business from scratch

My blog is a local blog helping people build small online businesses from scratch with absolutely no technical knowledge at all

joe gelb

These are excellent tips that the people we are pitching too are much like us ready to not care because of the spam and desperate pitches. Do videos in the email help too?

Gennaro

Networking is essential. Within and outside of your niche. It's a learning experience in terms of having new content available (reading blogs outside of niche) and quick updates within your field. It's also great for giving and getting links to your stories.

Mark

Great stuff. Useful info for me as my site is new and I'll need to pitch it to a few people soon.

SEO Tips

Excellent tips. Very crystal clear way of pitching your blog.
Its amazing that everything today involves networking to make your blog stand out and grow.

blogger instinct

Great information! Though, I feel as if I am doing a pretty good job with most of these tips, it's always great to learn and practice more. I really enjoyed the whole twitter factor…I continue to see a large increase in the whole quick simple twit! Also, I believe your last point pulls it all together people want relationships and to be helped!

Thanks for helping me,

Eric
bloggerinstinct

Adam Singer

Daniel,

We must be on the same wavelength, I blogged similar thoughts yestarday.

As a PR professional AND a blogger, I think I have good perspective on this too. I liked this sentence you wrote most and think it bears repeating:

"Also: Do not contact reporters for every announcement. Wait until you have something groundbreaking."

That's a key – there is so much noise, you need to build yourself a reputation by being a strong source of signal in an otherwise cluttered world.

Ari Lestariono

All above said parameter is well spoken, to make ablog unique and interesting to "eye catching" is definitely not an easy task, ihave read thousands blogs, the first impressions will determined the readers to stay for another 4- 5 seconds or not, if fail then you better hire an expert in creating "eye catching" blog to attract visitors.

Writer Dad

My primary blog has content that's all over the map. What ties it together is razor sharp writing. My blog's for people who love words.

Tumblemoose

Cool info.

Not exactly certain how I would use it, but I got a little tickle in the back o' me head saying it would be a good idea to bookmark this, so that's what I'm gonna do.

Cheers

George
Comments are closed.