Blogging Questions & Answers 7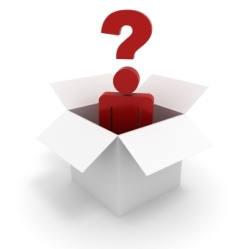 Happy 4th of July for the U.S. readers. Below you will find another bundle with 9 questions answered. You can leave new questions on this post. Remember that ALL questions will be answered, so if you sent one but its not here, just hold tight (patience is a virtue…).
1. Todd Andrews asks:
Know of any good ways to automate article submissions for early link building?
There is one semi-automatic article submission tool that will probably speed up the process to you, thought you will still need to press "submit" for each directory.
In order to download it you just need to sign up for their mailing list: http://www.jasonoickle.com/article-submitter/
If you are looking for a more professional tool, though, you could consider ArticleMarketer. It will cost you $80 for a quarterly subscription, but it is supposed to improve the process of article submissions.
I never used them, because I am not a big fan of article marketing. One of these days I will give it a shot though, to promote a static website that I am launching. I will write a post then to share the results with you guys.
2. Rui Cruz asks:
I blog for 2 years now. Recently I got popularity by doing some stupid -very stupid- youtube videos making me seem like cra -really-.

So "some people" now talk about me on IRC and blogs.

Is this a good way to promote myself and probably my blog?
Or I am expoosing me too much?

What is your opinion on this?
I think you are the only one that can answer to this question. Are you comfortable with people talking about you? How far do you think you can go before you would be crossing the line of what is acceptable to you?
One thing to keep in mind though, is that this is stuff will be immortalized on the web. Once its out there, you can't delete it anymore. So think in terms of looking back in 10 or 20 years also.
3. L-Jay asks:
I'm a newbie and I'm really keen on building networks and bringing traffic to my blog (who isn't?). I'm commenting on forums and other blogs, I've joined directories, I've linked to articles on huge sites (I'm doing everything that I've being taught to do from 'blogger improvement' sites.) But there is one thing that is making everything hard for me – I seem to be the only blogger in my niche. There have been others here and there but their blogs have all but been abandoned. A lot of sites say they are 'blogs' but they are not – they are just used to sell videos

This might sound great -being the one and only – but it means I can't create networks in my own niche. Even though my niche is actually quiet big – I'm now trying to expand into other relative niches. These niches don't really mix though (they are almost different worlds) so I'm not sure it will work.

So the question: How can I increase traffic to my blog (and create interest in my niche) if my niche is so underdeveloped on the web?
(- and I'm not keen on spending money on advertisement.)
Being on a small niche has both advantages and disadvantages. From one side it will be more difficult to get links from fellow bloggers, to network and so on. From the other, however, it will be much easier to rank well in search engines for your related terms, since you will have fewer people competing for them
The first thing you need to do is to evaluate if there is a demand for your niche indeed. Sure, it would be easy to rank well in Google for "chicken fights," but are people actually searching or interested in chicken fights?
Just use a free keyword research tool and run some related terms to your niche to see if there is a minimum of interest there.
If you think there the traffic and the Internet visitors interested in your niche are there, it is just a matter of finding them. As you said forums are a good place to start, but try to indentify or the online locations where your audience will hang out, and try to expose your website there.
4. SEO Genius asks:
In your experience what would you say is the number one strategy for bringing in targeted traffic, what was the key to making your blog a success?
At the risk of sounding repetitive, quality content is the secret for targeted traffic, and for the success of any blog. That is because quality content will turn a virtuous wheel.
When people see it, they will want to come back. They will want to subscribe to the RSS feed. They will want to blog about it, sending more people and link juice your way.
As you can see, it all starts with the content.
5. Melvin asked:
The page 2 of my blog isn't working properly.. Yeah I know I should try to google for answers but damn i didn't find any! What do I need to make the page 2 working properly?
First of all try to install a different WordPress theme to see if this will solve the problem. If it does not, you might want to check your .htaccess configurations or plugins to make sure you don't have anything interfering with how WordPress is displaying the pages.
Basically you need to isolate the variables to find the origin of the problem.
6. Vishal asks:
1)Because I have started a new blog, how can I get visitors to my blog, I mean any programs online that can help me.
What do you mean by programs online? Courses and training programs?
If that is what you asked, you could try with Blog Mastermind if you are new to blogging, or with the SEOBook training program if you already know the basics.
2)What is the general resolution that most people use when they are online?
No clue.
3)Finally if you have time, can you visit my blog and tell if its looks well at resolution you are using, because mine is a widescreen monitor, do suggest any modifications you feel.
Looks pretty good on my laptop (15'4)
7. Risk asks:
What plugin would you recommend for image captions (that appear directly below the image). I've tried a few but have yet to find one I like.
I don't think you should use plugins for stuff you can easily do by hand. Just use a small font and add the image caption manually.
8. JLow asks:
I started my blog on parenting/being a father, in hopes to eventually monetise it.

The both good and bad points about my blog is that my readers and subscribers are still low, so, "suddenly" putting in monetising features (I have started putting in ads) will not tick too many people off. On the flipside, I also seem to be stuck at growing my numbers (ie not too many people to tick off anyway!)

My question then is, for a blog such as mine, would you be able to share a strategy on:
– how to grow readership / subscribers
– what are the best monetising models and approach for such a blog theme

I don't mind writing reviews on baby / children products, promoting their wares- I had actually created a category called Ergonomics for this purpose and even wrote a few samples on stuff we bought. These are time consuming but if the pay is good I wont mind. I would obviously also like to have "successful" ad placements to generate some passive income ("successful" because I know they need constant tuning).

Being in Asia, where I feel (rightly or wrongly) the market and readers are small, I have a gut feel that there is an opportunity in there somewhere still!

Being a parent is something I am passionate about, and would go as far as to quit fulltime employment to spend time with them, *IF* I can actually monetise a blog on the very same topic…
Being as frank as I can, it will be hard to make money with such a blog. It is possible, but it will take some time, and hard work. The main reason is the fact that this is a crowded niche, and not a completely profitable one.
If I were you, I would also think bigger and start an online portal for parents. You can start it just as if it was a blog, but pumping some articles and working on the promotion, but the image that you will pass is different, and the vision that you will have is different as well.
You could also have different "blogs" inside it, where each would cover a different aspects, and you could write them all anyway.
Also, why limit your attention to Asia? Write it in English and you will be able to reach the whole world.
Finally, for growing the readership, there are no secrets. Put some outstanding content there, then email bloggers on the same niche to let them know about it. Comment on blogs and forums, experiment with social media and so on.
Once you are having some 1000 uniques a day then you think about how to make money with it.

9. Tom asks:
what would you say has been the best tool to increase monetisation of your blog?
It was changing my design to hold the 125×125 blocks adequately.
Browse all articles on the Q & A category
19 Responses to "Blogging Questions & Answers 7"
Freelance Web Cartoonist

Hi Daniel,
I just wish to ask: "Is there really a difference between digging (DIGG) your own posts and letting others digg them for you." A lot of so-called gurus out there are saying "don't digg your own posts". But I can't see any reason why I shouldn't.

By the way, my name too is Daniel. =)

feedback

To answer the question:

What is the general resolution that most people use when they are online?

We moved our web stats over to Google Analytics last year. It is a fantastic tool–you can create your own dashboard showing the things you want to track on a regular basis. Under Visitors, Visitor Segmentation, Screen Resolutions, we get this for our Web site:
1024 x 768 – 40% of our visitors
1280 x 800 – 17% of our visitors
1280 x 1024 – 14% of our visitors
and so on . . . (it lists the top 10 screen sizes)
800 x 600 is down to just 3% of our visitors.

The percentages are about the same for our blog.
However these numbers may also be dependent on your specific visitor demographics.

Christy

@ Jagdesh – No, I don't think Entrecard will work on WordPress.com blogs because it does not allow any javescript code.

infoqueenbee

I love all ur articles.its DBT is very helpful.

Sunil Pathak

Hi Daniel

When should i put Ads on my new Blog ? and which are best services for start up?

Jagdesh

I wanted to ask 2 questions.Can I use entrecard in a free wordpress blog like mine.The next question is that i can use another theme other than the one provided for a free wordpress blog.

Life is Colourful

I have a question on StumbleUpon, I still could not figure completely our how to get make most of StumbleUpon to bring traffic to our blogs. In the past, I received some good traffic from SU but it's not consistent. Is there any way, we could work on it?

SEO Genius

I have a new question i think this is where you put new questions "How do you keep coming up with new content, where do you get the ideas from, i think i speak on behalf of a lot of webmasters and especially bloggers when i say that i sometimes lack new and original ideas that will grasp the attention of many readers. How do you keep it going?

Thanks.

SEO Genius

Thanks for answering my question Dan. 🙂

Melvin

daniel i think it was the theme… i changed it and it was fixed.. how can i fix it in my theme?

Medical Transcriptionist

Let me shoot another tech question to you!

Have you got any tweaks to make a blog mobile friendly?

(This question is bothering me ever since I read your post "Test Your Website on a Mobile Phone" and W3C mobile validator has dumped mine as not mobile okay and DBT is getting some parsing errors)

Rhys – Retro Garden

@#7 – Risk

I use Image Caption Easy. I respectfully disagree with Daniel, as it can be a bit of a faff to get image captions working, so I use that, it saves a lot of time by taking the alt tag to provide the caption (it also reminds you to alt tag images :)).

You can see what it looks like on my review of Street Racer to get some idea to what it looks like 🙂

Hendry Lee

General resolution is now 1024×768. That's according to my personal stats, with 1280×1024 getting more common nowadays too.

It used to be 800×600.

This blog's width is 980 pixels, so it was designed to be displayed properly with 1024×768.

My question is:

"I see the mobile icon on the top right of the page. Do you know how many of your readers use that feature? How does it impact your readership?"

L-Jay

Thanks for your feedback. When I read it something clicked and I realised that in real life the best type of customers to attract to my business are 'new' people – these customers tend to be the most loyal. I don't normally attract or keep customers who are already 'participating' in my line of work.

So… I have to find online locations where my (newly defined) target audience will 'hangout'. The web-world is my oyster.

Cheers

Tom – StandOutBlogger.com

thanks for answering my question Daniel. I am looking to actively start selling my 125×125 ads after blogging idol because then I will have an awesome feed count 😀

team ray

beside blogging do you do any ppc, or affliate marketing?

also what do you consider that makes a great theme?

Medical Transcriptionist

Jason Oickle is charging 17 bucks for his article submitter!

SATISH

I can just say…owo, lot of good information, in this post.

Medical Transcriptionist

@Vishal 1024×768 is the general resolution that most people use when they are online according to statistics that I researched.
Comments are closed.