Blogging Questions & Answers 21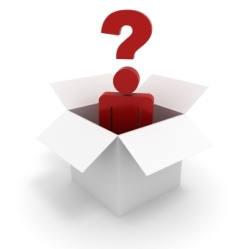 I hope you guys had a good week, and to close it in style we have another set of Blogging Questions & Answers live. The questions from this week column are coming from batch 17. If you left one on the previous weeks, therefore, just hold tight until I come to it.
1. Matej asks:
"slow link building" method, can you explain it and why it's smart?

I know that Google doesn't like when new site receives tons of links at the very beginning but I would like to know more about this method.
Slow or gradual link building refers to the practice of generating backlinks to your website gradually over time. Suppose you just launched a new blog. A slow link building strategy would involve letting the blog be for a couple of months, and then gradually trying to receive more backlinks with quality posts, contests and so on.
This is a good strategy because it is what happens on most websites, and Google considers it to be "natural."
The opposite of this would be an aggressive link building strategy. A website owner using this strategy would purchase links in mass right from the start, work with directory submissions, linkbaits, and so on. The result would be a huge amount of links in a very short amount of time, and as you probably guessed, it could raise a red flash with big G.
On those cases Google will evaluate the site in question to see where the links are coming from, and if they find that the website owner tried to manipulate things to rank better in Google's SERP, the site might get penalized.
2. Diana asks:
What is the difference between feedbuner subscriber and web hosting?
Web hosting is when a company or an individual setup a computer with some special software (i.e. a web server and others) in order to host websites and web pages. This computer needs those special software layers to be able to "talk" with other computers on the Internet, and to serve the web pages to people that will request them.
Practically speaking, web hosting is when you pay a company to host your websites. You pay a monthly fee (as low as $5), and in return they will let you put content on your website, and make it available for everyone on the web.
Feedburner is a service provided by bloggers that publish RSS feeds. It basically adds reporting and advanced features to the RSS feed. If you want to know what RSS is, check out RSSDay.org.
3. Asad asks:
I have started a mu blogging site and i have been facing the spamblogs problem these days. Any Idea how to stop automated spam bloging?
I am not familiar with WordPress MU, but I think that in order to stop spam bots from registering on your site and publishing their crap you would need to make the sign up process more strict. Usually inserting a CAPTCHA or a simple question like "Is Fire Hot or Cold?" stop most of those bots.
Email verification is another security step that you could use.
4. Dave asks:
1. Am I missing something or is image management just kind of klunky on WordPress?

2. Speaking of images, is there a comprehensive guide anywhere on the legal ins and out of re-using images you find on the Internet? I think we all kind of "freely" use images we find, but I'd like to feel better that I'm following the rules and giving the appropriate credit.

3. On a different note, could you explain the difference between internal WordPress tags and external Technorati tags? I understand how to use both of them, I'm more interested in the difference in implementation. I've read that it's an either/or situation. I've also seen blog listing "Technorati tags:" at the end of their posts. Are those tags that they are somehow pulling IN from Technorati or are they simply listing the tags they've used to categorize their own post ON Technorati?
1. Yes image management is not perfect yet on WordPress. Sometimes I also need to waste some time figuring how to use it properly. Over the different WP versions, however, I noticed that the WP team pays particular attention to the multimedia features, and they are doing some great progress. I am sure that on WP 2.7 it will be a better experience for us, and you can always send them your suggestions.
2. I wrote an extensive article on this topic, it is titled Copyright Law: 12 Dos and Don'ts.
3. Putting it short: go with internal tags, or no tags at all. Those are the only two options I would consider. Technorati tags used to be popular a while ago, and people would use them in the hope that Technorati would send traffic their way.
In reality, however, this traffic was very slow, and you would always end up sending more traffic away then you would get in return.
5. Transcriptionist asks:
By making a quick look at your source codes, I couldn't find Google Analytic codes or rather any statistics tracker codes (hope I didn't bypass any codes). What do you depend up on to trace your traffic statistics, just the logs that come along with hosting?
I am a performance paranoid. That is, I try to make my sites load as fast as possible, so I only put the strictly necessary stuff on. Google Analytics is a cool tool, and I use it when I need to get specific information about referrals, bounce rate and so on. I only do that kind of analysis once in a while though (like once every 6 months), so I keep GA turned off during all other times.
For weekly or monthly traffic checks I use the programs provided with cPanel (e.g., Webalizer and AWStats). They overestimate the numbers, sure, but it is the variation that you need to pay attention to right? In other words, I check the growth rate month over month. That is the main metric to pay attention.
Finally, when I want to see how many real page views I am generating, I just check what Google AdSense is reporting.
6. Summy asks:
How do I inspire passion amongst my readers to get them to refer my blog to others?
That is a tough question, and one that most people try to find an answer to but few manage to.
I would say that providing outstanding value is how to do it. You need to publish content that is so good that would make your readers actually look good if they shared it with other people.
That is, suppose you publish the ultimate resource list for web designers. Tutorials, fonts, code snippets and so on, you include everything, and organize it in such a way that it becomes a must have resource.
Upon coming across this article, your readers would think: "Damn, this is freaking useful. If I blogged or told other people about it, I am sure they will benefit and thank me for that."
7. AdSense Alternatives asks:
I would like to know your idea of time management… how do you manage tasks amidst so many growing commitments…don't you ever feel these readers questions, advertisers, writing, reading a bit overwhelming?

Secondly what do you do if something unexpected comes up,how do you allot your time to the pre-commited tasks in that case?
I have two simple productivity rules:
1. Focus on one thing at a time
2. Finish what you have started
So when I start answer the questions from the readers, I will do only that for 30 or 60 minutes, and I will finish with them. When I start writing a post, I will close all other applications and do just that. So on and so forth.
When something unexpected comes up I just evaluate the priorities. If the thing that just came up is more important than what I was working on, I will switch to it, else it will go on the bottom of the to-do list.
8. Mayur asks:
1. Why no one Comments on my blog though i do on others ?

2. I am unable to generate income from my blog using Adsense. Please tell me how can I increase my income through ads.

3. How can I use Backlinks for a better Pagerank and how do I increase my blog visitors which are currently around 300 (avg.) / month.
1. The number of comments that you will have on your blog is not proportional to the number of comments you will leave on other people's blogs, but rather to the overall traffic levels on your blog.
It is an statistical thing. I would say that between 0,01% and 0,1% of your daily unique visitors will take the time to leave a comment on your blog. The precise percentage will depend on your niche and on how you encourage comments, but it is going to be deadly low no matter what.
So my advice if you want more comments is: work on making the blog more popular and increase the traffic, and the comments will come as a consequence.
2. The same point applies to this second question. Income generated from AdSense, and from any other source, is directly related to your traffic levels. On some websites AdSense will have very low returns, that is true, but you can only access that once you have a decent traffic level.
Are you over 1,000 uniques a day already? That is a number I would aim to before thinking about ads.
3. The more backlinks you have, the higher your PageRank and search rankings. So in reality you don't "use" them, but rather attract them. Publish quality and unique content that people will want to link to, that is how to gain lots of them.
As for increasing your traffic, there are no secret things. Write quality content and promote it. Check all the articles on our Promotion category and you might get some ideas on the promotion side of things.
Browse all articles on the Q & A category
28 Responses to "Blogging Questions & Answers 21"
medyum

What type of posts do well on Stumble Upon?

Thanks in advance!…

Daniel Scocco

@Suz, take a look in my "Promotion" category.

SATISH

My question:-

Is there a way to build automated link exchange system?
Ex:- If A and B exchange link.
A's link on B's website will be there until B's link remains on A's website.

I would like to do link exchange with some people, but I can't keep monitoring whether they remove my link at any time, it should be handled automatically. Their link on my blog should remain, until my websites link remains on theirs.
Hope I am not confusing!

Suz

I'll continue to scout around this blog, and the 'net in general a bit more to try to answer my own question; but obviously, increasing traffic levels is a concern for any blog owner. I've done a lot of research and believe I'm participating in – at least – many preliminary strategies noted.

We've only been maintaining our blog for about 2 months and know that it'll take quite some time to garner a loyal readership following, but we're curious as to ways that others have achieved success with regard to increasing traffic. It's a travel-related blog, and we know that there are already many established travel-speak communities, but we wanted to give it a go nontheless.

Steps that we've already taken include:

-Consistent comments/contributions to a variety of blogs within our niche
-Built relationships with established blogs & bloggers within our niche
-Submitted blog to several directories (only after creating a decent amount of content)
-Written posts encouraging comments (some controversial, some humor, some social responsibility content)
-Leveraged social media outlets to create awareness about our blog (Facebook, LinkedIn, Technorati, MySpace etc)

Any other ideas, strategies or tactics would be greatly appreciated!

Best,
Suz

James

I've got a question:

I run a podcast via a blog. I just started moving into video and I am now concerned that I have to many images, too many icons, and too many videos on the blog. Is there a chance I've overcrowded my blog?

Social Media Marketing Blog

wow good questions and answers, I liked them except one

what is RSS feed burner and web hosting 🙂

Jeremy Day

Hi Daniel,

While I agree with your strategy of only doing advertising after 1000 uniques per day many pro bloggers in your blogger stand off recommended advertising from day one. It highly depended on what type of blog they were trying to make.
Figured your readers might want to check out your Blogger Stand Off category to make up there mind about when they want to do advertising.

Jeremy

Caribbean Web

excellent post with excellent answers

SEO Genius

Hey Daniel another question for you.

My blog currently gets less than 1,000 uniques per day and I am very eager to break that 1,000 uniques per day threshold.

I was wondering what strategies you could give me for breaking that threshold?

Thanks Daniel.

Rick

Good article. I have some more basic question then these but I'll do a little research first before I waste your time.

Lex

Thanks for the great info.Three way linking is a great way to increase traffic

Aarne

Thank you for all the answers.

My question:

Should I remove no-follow attribute from comments authors links?

I have no problems with Spam in my blog and every comment that appears on my blog is really legitimate. Currently I'm removing no-follow from every comment if author has already approved comment. All other will have no-follow removed after 3 days. Is it good practice?

Ben Evert

I'm not convinced that 1000 visitors a day is the magic number needed to put ads on your blog. Depends on your niche. My niche is small enough that I was able to make a little money from the start. Of course, it does take time to get to the point of making decent money, but hey, you have to be in the blogging business for the long run.

Question for next week – I know you have written about Twitter, but is it a good source to build blog traffic or is it a waste of time? Any blog success stories from using Twitter to grow a blog?

Daniel Scocco

@Rarst, yeah it is not a fixed number yeah, but that is why I used a bracket, the smallest percentage being 0.01% and the highest being 0.1%.

For a blog that receives 1,000 uniques a day, that would mean an average of 1 comments per day up to 10 comments per day.

So you could say that a blog personality would be on the high end with 10 comments per day, and a beginner with 1 per day.

SaranR

This is a great list of questions and answers,

it helps new bloggers like me

Rarst

I am not sure comments are as simple as percent of visitors. Surely most of them are lurkers but I had seen some blogger's personalities having a great effect on number of comments they get.

Replying to each comment consistently (not possible for highly commented blogs but easy for beginners) and showing that you do read through them is pretty good tactics to build them up.

After you get few active commenters as core of your community it all becomes much easier.

For readers:
– making 2nd comment is easier than 1st.
– making 11th comment is easier than 2nd.

Kurt Avish

Excellent questions and answers again. I would like to share something very simple but also important. I started my blog on 20th of May 2008. It'll be 5 months this month and I can say I am getting a respectable amount of visits per day…but it took time. During my first months i was getting only about 10 visits per day 🙁

I didnt bought links or whatever. The simple trick is to keep updating your blog everyday with original articles and informative ones. With time if you are determined you can easily build a nice list of fans. I live in Mauritius and there are very few real bloggers. At most 30. And for a small island like Mauritius i get a decent amount of visits. Also write posts that people think of being useful. If people get useful stuff on your blog they will come back again. Write simple but useful tutorials and share sincerely what you know.

Cheers 🙂
Kurt.

Jay Tillery

@asad

Do a search on google for "WP HashCash" it's an anti-blog spamming plugin. It works on comments as well as signup page.

-Jay

SATISH

Nice Q&A article..

My question:

Would you delete any posts/article from your blog, which doesn't provide any value after a certain time?

Ex:- If you think of starting a forum and you announce it on a blog post. After a while you change your mind and drop the idea of designing the forum. Now will you delete the old post(announcement post)? Because that article would make no sense for the future and your readers any get confused and they may start searching for the forum.

Ryan McLean

This is a great list of questions and answers. Gives your blog real credibility

arojoy

i am aslo in the same stage as mayur.
thanks for the suggestions daniel…

axel g

Great Q&A!

You really know your stuff…

1000 Unique visitors a day is a lot for the average site, anyhow, I suppose we should let it inspire us +_+

Mayur

Thanks Daniel for giving time to answer my questions.
I will work out on your given advices…
Thanks again!

Farrhad

What type of posts do well on Stumble Upon?

Thanks in advance!

Rajaie AlKorani

Some great questions and answers as usual!

thatwashot

most of the time, because of the testimonies of successful bloggers, newbie on the field are distracted on how to monetize your blog. Yes, it's true that there is some gold on blogging but the first 6 months of your blogging career is more about giving effort without reward. It's like digging first the tunnel before finding the treasure.

Transcriptionist

Thank you for the answer of my query.

The question for this week:

It is obvious that recession is going to affect almost all sectors except essential commodities/factors of living, but I do see it as a booming season of traffic for bloggers as people will cut down on outdoor entertainments and luxuries and withdraw to indoor entertainments like TV and net surfing. On the negative side for bloggers, advertisers may cut down their budgets. How do you see the recession would affect bloggers – positive or negative? If negative, do you have any tactics for surviving the recession for bloggers?

SEO Genius

Another excellent set of questions and answers. I totally agree with the last monetizing your website should really only come after you have reached 1,000 daily visitors because this is where you will start to see a noticeable income starting to stream through your blog.

Whether that is through adsense or affiliate products it doesnt matter.
Comments are closed.