Blogging Idol 2: Update Five (Winners of the Voting Session)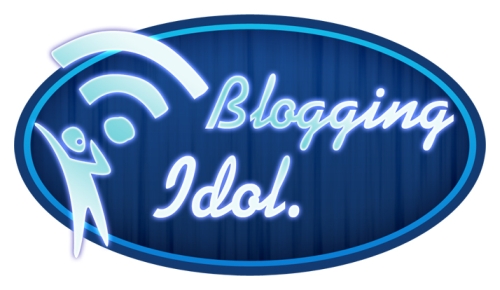 The open voting session was closed yesterday at midnight, and we already have the 3 winners (each of them wins 1 point). They were:
http://www.tofugu.com/ with 548 votes
http://www.happyschoolsblog.com/ with 514 votes
http://www.suzannefranco.com/ with 453
It was interesting to follow the evolution of the polls. HappySchoolsBlog.com and Tofugu.com were leading from the beginning, but the competition for the 3rd place was pretty tough. HeroesTelevision.com was taking that point until the very last day, when SuzanneFranco.com managed to pass its number of votes by mere 23.
Some people could argue that the bigger blogs would have an insurmountable advantage on the open voting session, but Suzanne Franco proved that this was not the case. She started the competition with 52 RSS subscribers, and her traffic is still much smaller than many of the other competitors. Still she managed to get a number of votes that was larger than many of the big guys.
Tomorrow at midnight we will know the blog that will have the largest subscriber gain, and on Monday (December 1st) the 3 judges will cast their votes.
Who will be the next Blogging Idol? Stay tuned for the post on Monday!
Browse all articles on the Blog Projects category
23 Responses to "Blogging Idol 2: Update Five (Winners of the Voting Session)"
vanae =)

ekkk. there's a glitch in my feedburner subscriber #. has been down for 2 days. =(

Ganesh

I have to admit that I haven't worked well for the competition. All the best to the top three. 🙂

Ajith Edassery

Congrats tofugu and the two runner up. But the final winner could be any of you 🙂 keep fighting!

(I am bailing myself out of the competition due to poor show :lol:)

Mahesh

Good to see that suzane made it to that place. Let's see what happens next.
Good luck to all 🙂

Angel Cuala

Suzanne worked very hard for this. I believe she will have a good fight.

Good luck to all!

Mahesh

Good to see that suzane made it to that place. lets see what happens next.

Hajib

congratulation to all winner!

Tofugu

Congrats to the other two!

I'm utilizing Youtube to move people. Sadly, a lot of my viewers on Youtube aren't reading my blog, too, even though they are supposed to be viewed together. During this month, I've been trying to bridge that gap, and tell the Youtube viewers about the blog aspect, as well as educating folks on how to subscribe to RSS (while helping out other bloggers at the same time). I figured that if I had 7500+ Youtube subscribers, I should be able to convert them into 7500 RSS subscribers. That's starting to happen, slowly I think, but it's definitely be a really great learning experience, and something I'm going to continue trying to push.

It's all about using those other social networking websites, and bridging the gap back to your blog, I think! 🙂

Daniel Scocco

@Matej, if there are any major glitches on Feedburner we will count the day before or after.

Money Making Ideas ~ Suzanne

Well … the voting went very well for me. I hit the social networking circuit hard and provided very simple step-by-step instructions for casting a vote. I focused on asking those I reached to "pass the request on" to those they knew thus taking it very viral. Yea!

It was a lot easier to get people to go "vote" then to try to explain what an RSS feed or subscription was.

I had several people telling me that they tried to vote for me but were not able to do so. I couldn't figure out what the problem was because I had already voted so I couldn't really trouble-shoot it. They all stated that they would click #7 … hit the "vote" button but a pop up would say that they needed to select an answer.

Well … once I went and watched a friend vote on his computer … I figured out the problem. Because I was in the first section of the voting … people would naturally scroll all the way to the bottom and they were clicking the "vote" button for the SECOND poll that was set up for the 100-125 sites. Because nothing was selected from that poll they got the error.

By the time I saw this there wasn't enough time to ask Daniel for some wording/instruction for this issue.

Turned out fine … but it's something for all of us to keep in mind if we set up a poll.

I entered this contest for the title … PERIOD … but this has been such a learning experience for me too … and for others too I'm sure. *SmiLes* Suzanne

Meghna

Congrats to all the winners. Getting such a huge number of votes was commendable.

Raghu

@Matej
I can certainly understand you situation. My Feedburner just ignored some 1184 feedburner email subscribers. Looks like you have similar situation. Lets hope Feedburner gets it right tonight.

Monty – Sensonize.com

Hmm..
Suzanne deserves the spot!
She should be atleast in TOP3. She is a tough fighter!

Tom – StandoutBlogger Underground

Wow! The guys are going fantastic! This will be a tight one.

Gerald SEO Tips Blog

This is all so very exciting I will stay tuned for the results on Monday!

Matej – HEROES TELEVISION

Well ****, it seems that I will miss the points everywhere, so close … I hate myself at the moment

Anyway, Feedburner is having some wrong counts these days, what happens if some of the RSS leaders end up the competition with the wrong numbers?

all top blogs

wow that is a huge number of votes for top 3.

Young

congratulation to the winners!

d3so

I'm pretty disappointed that I lost track of this contest due to my recent participation in affiliate marketing. I didn't get to tell my readers to vote on time :p
Oh well.

D3so.com FTW!…hopefully 😉

SEO Genius

Excellent. I wasn't thinking that people would receive so many votes I thought perhaps 100 or 200 but not 500 plus.

Its stiff competition at the moment great competing with you all though.

Thanks Daniel.

SATISH — Technotip.org

Woow…this is going to be a real thrill.
Cant say exactly who will win. Waiting for December 1st announcement post.

Daniel Scocco

@Melvin, fixed, thanks.

Melvin

Its exciting to see who will emerge.. Anyway, typo in the title.
Comments are closed.