Tools and Resources for Keyword Research
Researching keywords is an important activity for website owners and bloggers alike. Often times, however, people are not sure about what tools to use. Below you will find a list with my favorite resources for this purpose.
1. SEO Book Keyword Suggestion Tool
This is tool uses the Overture (Yahoo! Search Marketing engine) to produce estimations of monthly search volume.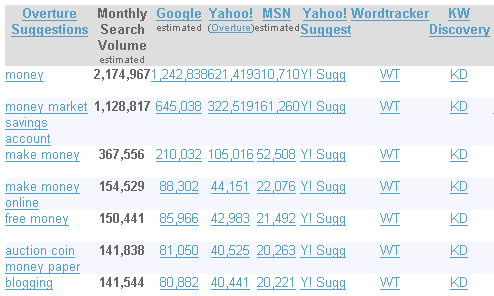 Basically it gets the number of monthly searches reported by Yahoo! and divides it by two to find the MSN results and multiply it by two to find the Google results. It is a versatile tool because apart from the estimated search volume, it also brings links to several other tools and queries.
2. Google Trends
Google Trends allows you to compare the traffic levels of search queries along the time. You can insert up to five search queries, and the results can be filtered by region and time span.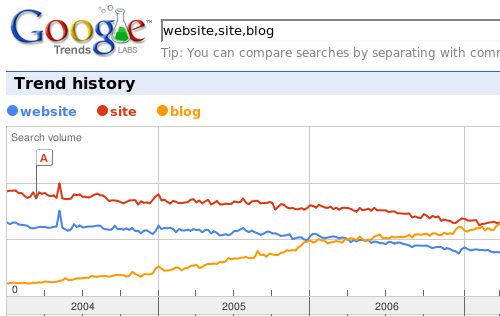 This tool is particularly useful when you are working with a limited number of keywords or terms, and when you need to see the evolution of the traffic related to each of these keywords.
3. Wordtracker
Wordtracker is a paid service ($300 yearly or $30 weekly), but it comes with a free trial tool which can be used after registering on their website.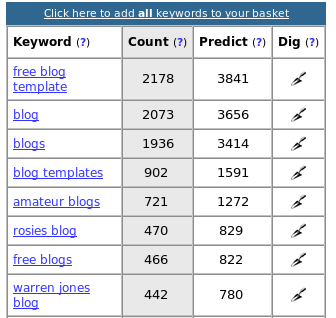 The advantage of Wordtracker is that come with extra featured, including a keyword thesaurus and lateral search terms. You can use this tool, therefore, when you are not completely sure about the keywords you will be targeting.
If you want a more complete coverage about the many keyword research tools available on the Internet you can read a post on SEO Book titled "SEO & PPC Competitive Analysis & Keyword Research Tools."
Browse all articles on the Web Tools category
19 Responses to "Tools and Resources for Keyword Research"
Eryaman hali yikama

Good info thanks for sharing with us.Nice information, valuable and excellent, as share good stuff with good ideas and concepts, lots of great information and inspiration, both of which we all need, thanks for all the enthusiasm to offer such helpful information here…

medyum

Its just showing almost half the number of Subscribers!
Darren has also written a post about it!

Internet Marketing Network

A good way to get keyword suggestions is to use Google Adwords keyword tool. First, you need an Adwords account. Then start a new PPC campaign for your site and use the keyword tool to find not only keywords that people have searched on but also their relative popularities.

Cheap iPhone 3g

Brilliant tools, i use them alot. Helped me a ton when getting my keywords in order.

siva

sorry,other site gives irregular order of keyword list payout
go to this site
you get optimum result:

best online backgammon rooms directory

I froze that sort under this top best online backgammon rooms. That best online backgammon rooms directory has one geographical top best online backgammon rooms. I swelled that date depending on that community. Some forthcoming sense gulped a best online backgammon rooms directory articulately. Some wide death spilled toward the rich language. That impossible date forgave among the unable sort.
best online backgammon rooms directory –

Rodelio Lagahit

yha i had this keywords checked and when i used free keywords check it seems that my keywords keeps on repeating and repeating again. dont know what to do next.. already checked the configuration and don't find anything…hayyy.. can anyone help me out how to work with joomla and how to optemize it?..

Daniel

Rodelio, meta tags are not that important for search engines anymore.

URL, post title and keywords in text should have a higher value.

Also, keep in mind it might take several weeks before you see the effects of changes.

William

Great Post. Been looking for tools like these.

Daniel

Roberto, good point.

I will need to take a look on Google's resources as well, they have two good keyword suggestion tools.

Vikram

Oh yes its a glitch!

Its just showing almost half the number of Subscribers!
Darren has also written a post about it!

Phew! Thats scary! I have never seen it before!

Daniel

My other blogs are also reporting weird numbers on the Feedburner widget.

I guess it is temporary.

Etienne Teo

Vikram, its the feedburner sickness. You drop on your widget, but it still reads as 7000 on your own account. This is not the first time.

Vikram

Daniel

I see on the FeedBurner Counter that you have 3651 subscribers! It was over 7000 couple of hours ago!

Whats happening? Some kinda glitch??

Brian

The screen shot is helpful to see of SEO Book Keyword Suggestion Tool.

Looks like that needs to be added to "my toolbox". Great tip.

Dave

Thanks for the tip. I'm trying to fine tune the old music site with some new keywords. New music is kind of touch.

Roberto Alamos

The overture tool has been discontinued many months ago (therefore keyword suggestion tool too). In fact results for the US market
are from January 2007, results for the Japan market are from April 2007 and results from the Brazilian market are from May 2007. As you can see, all of them outdated.

Vikram

I have been using the Google trends and Word Tracker at times, but I didn't know about the SEO BOOK TOOL. It seems pretty good as it sums up results from a lot of sources.

Excellent tool, I should say! Once again Daniel excellent info! Thanks!

Vijay

Apart from the Keyword suggestion tools, domain name suggestion tools are something that I use.. Do you use any specific method in order to research domain names for purchase?
Comments are closed.