How To Be An Internet Millionaire in 6 Easy Steps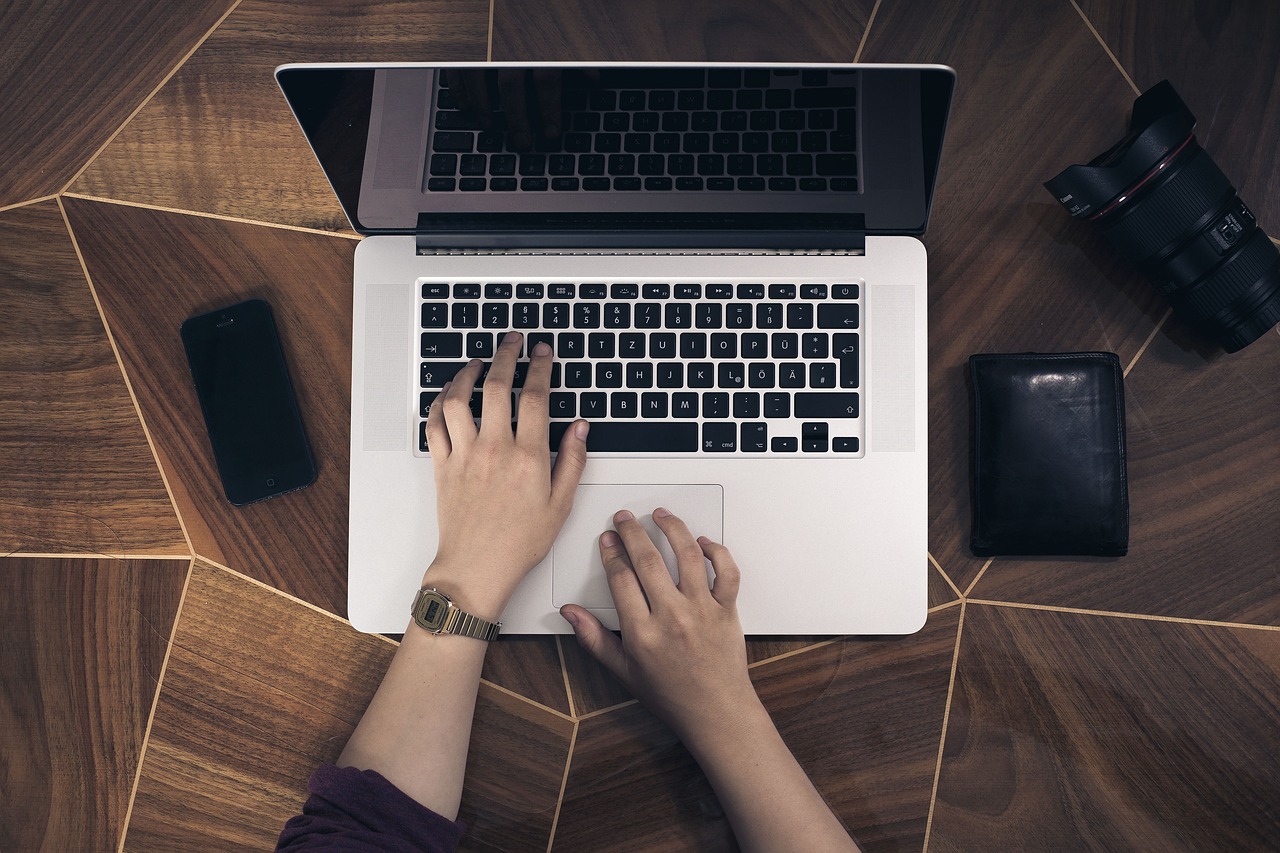 This is a guest post by Akos. If you want to guest post on this blog, check out the guidelines here.
OK OK. I am not an Internet millionaire. Yet! (Even because I am just 13…).
Still I have been working online for sometime, and I think I identified some lessons which might help all of us. Check them out.
1. Be willing to do what it takes
You might heard of the story of Kevin Rose. He is Digg.com's founder. If a person in the short Internet history did more than him to succeed, I would be amazed. How far did he go? He even split up with his girlfriend to found Digg. What about you, are you willing to do what it takes to get your first million?
2. Create something new/unique
Kevin created a thing that was totally new and unseen. You can imagine that if he would have made a search engine or something that existed before, he would have been swept away by the competition. Instead he invented something new in the social media field.
3. Don't wait, just do it
Ideas are cool and all, but action is what will get you your first million. Stop those silly brainstorming sessions, stop creating business plans. Instead start executing, implementing, doing!
4. Find out what the market wants
If you know or even just predict what the average customer needs you get a straight head-start. Defining your niche's habits gives you a brief idea of the route you are going to take to achieve financial freedom.
5. You need traffic. A lot of it!
You will "die" on planet Internet if you don't get visitors. There are so many blogs created these days, so your competition grows every minute. So yeah, focus on getting a lot of traffic and half of the battle will be won.
6. It's all about the numbers
Money does not care who you are, how you were raised, what your favorite color is, if you got an A in your Maths class, if you got picked last on your soccer team, money does not care. All money cares about is: Numbers.
The numbers I am talking about are even more important than traffic. They are: sales, revenues, profits and customers.
Over to the Readers
What other steps do you think are necessary to become an Internet millionaire?
Akos is a 13 year old blogger, internet marketer and an amateur footballer. He owns AkosBlog.com where he writes on topics like Blogging tips, Social media tips and SEO.
Browse all articles on the Strategy category
25 Responses to "How To Be An Internet Millionaire in 6 Easy Steps"
Jerrick

6 easy steps sound easy but hard . It even taking long time to be billionaire. They are not earn fast money.
It just like you work which you need to work from the bottom to the top. Same as your blog, you need to start a new blog until you earn billion with your blog.

People need eat to grow, blog need put hardwork to grow.

HG

While most of this is true, the problem is in actually doing these things. Most of them require a huge amount of luck and/or creativity. Still, it's a better roadmap than i had at 13. Or 23…

Swamykant

""Just do it. " is the simple mantra to success. I follow it with much passion for blogging

Bill

"News only happens once…to each of us in our own lifetime."

Toby

All good stuff which we all know but what i like is the confidence of a 13 year old having the get up & go to post like this and you bet he'll be an internet millionaire at some stage

Akos

Thank you all for commenting so far. These comments mean very much to me. It's like an encouragement for me. I hope you will all achieve all your goals in the future.

Patrick

Great post akos. Thanks for the tips. Hope you make your first million soon!

Bill

Millionaire? Don't set your sights to low. To be successful at anything you need the vision. The big picture. The dream.

Without that, you'll be repeating the steps over and over until you're old, gray and broke, like most want-to-be millionaires.

Make your dream your #1 goal. Then go get it. When you conquer that dream. Dream bigger.

That's how it works. Ask Daniel he'll tell ya it's true.

Good luck.

Cleber Lusa

Yes, great tips. But I don't agree with the title. I think these tips are essential for all kind of business offline or online. Nowadays you need be unique and innovative to get on front of your competition, on all niches.

Brian Cormack Carr

Nice post – I like how you've kept it simple and uncomplicated. Each one of these points makes a great jumping-off point for more research!

Money Blogger

wonderful tips from my half aged Akos !

Nonoy

Very interesting. I totally agree with all the 6, especially number 5, traffic, traffic, traffic. A blog is dead if it's like a ghost town.

Daniel

Good post, Akos.

Yes these Points you put forth have been said before, in one way or another(In either a basic or more elaborate form).

Regardless of this, these instructions are relevant.

To add to your number(3) "Just do it " call to action.

There is an old saying((my loose interpretation from memory)
It goes: " Most people know what to do but very few people do what they know"

Rodolfo Grimaldi

Wow! If I can invent something new, like Digg, or Facebook, I'll become an internet millionaire? These are news, indeed… as the one that one needs traffic, and a defined niche, yeah… , "easy steps", 🙂

Manesh

The link to AkosBlog.com on the bottom of page is not working properly. Clicking on it is shows 404 page not found.. We have to copy and paste the url to get the blog.

Tmax

this is a great post! i love the point where he mentions to start implementing and start doing! so true in many lessons of business success in any business is starting right away and improvising along the way 🙂 Ako's looking forward to you becoming a millionaire through your 6 easy steps 🙂

Akos

Thanks for your comment. I'm looking forward to it as well.

Ben

The fact that a 13 year old is writing in coherent sentences and actually knows what makes a successful blog proves that he is heading in the right direction. How old were you when YOU figured out what the hell you were doing? Have you yet?

Much praise kid.

eumaeus

Intersting post – I am very new to all this, so haven't read it before.

I have one question though, and it has been puzzling me this week. And it's about traffic.

I have a very small, very new blog. 2 months old. My daily views have been steadily climbing, but am still basically on 50 or 60 a day, but that is pretty much all search engine stuff. I deliberately havent' yet told family or friends about it. For my own reasons, I didn't want a mad rush of family visits and comments which died out – I would rather the blog grew on it's own a bit first.

Then this week, I posted on a forum I belong to, a link to a photo on my blog for people to caption (not a comp, just for fun).

That triggered a rush of visits of about 100 extra visits a day for a couple of days.

Now, I tend not to count those visits – to my mind they are not "real" I pointed people at my site, and they came for a specific purpose.

Am I wrong – is that traffic still of value no matter how it is obtained, or is it only the search engine traffic that is really of use?

Interested to hear how people view this?

Anyway – well done with the post 🙂

Akos

Yep totally agree. Loads of distractions can be annoying and also helpful on the way.

Ikenna @Blogmobilepro

Old news or not, it's nice reminding me. There are lots of distractions that one can easily get of the original plan. It takes Constant rememberance.

That would make my number 7: Constantly have your goals before you.

Sean M Kelly

Maybe it was copied but the real proof of the pudding will be if this 13 year old becomes an internet millionaire! Then no matter what he or she writes people will pay attention!

Anyway I hadnt read it before so I was glad to read it.

Thanks

Akos

Thanks for your comment. Yes it would be interesting that I would become a millionaire this early 🙂 .

Marty Weil

Good post, but it has already appeared on several other blogs–practically word-for-word. In the old journalism world, they used to say "News only happens once." This is old news. Maybe you were bamboozled by a 13 year old?

Graham Lutz

What's cool about this post is that each one of these 6 tips could be turned into it's own full blog. As long as you've got #2, you can #3 and get #5, if you're #1.
Comments are closed.