Got Blogging Related Questions? Ask Away!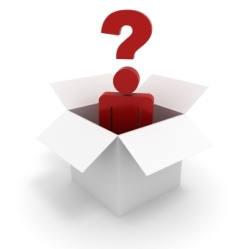 This post is part of the Friday Q&A section. If you want to ask a question, just write a comment below.
It is Friday, and as usual I was going to write the weekly Q&A column. I went to check my backlog of questions today, however, and I found that I had cleared it, so it is time for more questions. If you have one, just write it as a comment below.
The title says "blogging related" questions, but you reality you can ask about anything related to blogging, Internet marketing, SEO, web publishing, and so on. You can even ask personal questions if you want, provided it is something that our readers would also want to know.
Stay tuned for next Friday's Q&A!
Browse all articles on the Q & A category
18 Responses to "Got Blogging Related Questions? Ask Away!"
Rex

Daniel –

Do you know of a freeware utility program that would allow me to change the background color on any blog theme I use, by manipulating the hex code for the color within the utility?

When I find a theme that I like because of how it performs, I'd like to leverage it by using it on other blogs with other colors, etc.

Rex

Michael Garmahis

What are priorities in your blogging portfolio? How do you share your time between number of blogs?

CaptiousNut

I've been blogging for 5 years but have never really, until last week, looked into *professional strategies* to increase my traffic.

Tell me, why does it seem like no one uses Blogger?

Am I handicapping myself with it?

Thanks.

Aminul Islam Sajib

Hi Daniel,

I was wondering what your recommendation would be for a blogger who wants to try out the best alternative to Adsense.

Arwen Taylor

I wondered if you could talk about "Personality" blogs. These are blogs that people have built solely based around their personality and things happening in their life. An example of this would be Dooce.com and TheBloggess.com.

What do you think it takes to build that type of following? Do you think that is a viable business model? To become internet famous and then profit off that fame?

Was thinking about this the other day and wanted to see what other people think about this type of blogging.

Bucksome Boomer

How can I have posts only show up on another site page, not the main page?

I'm using a couple of plugins to get the post to show on my "Giveaway" page but can't remove it from displaying on the main page as well.

There's probably a better way.

Steve @ 2008 Taxes

Wondering what your thought was behind removing links from comments on your site. Did you determine that there was too much spam? Was it better for SEO? Are you looking to add back in some functionality later, possibly having a login?
Thanks,
Steve

Idrees

My question is this: should I use an HTML sitemap on my blog, or an XML one? Or both? Chris Pearson says that XHTML sitemaps aren't recommended anymore because these pages end up having 100 links or way more and Google has said that this is a poor practice to be avoided if at all possible. He himself used to use both the HTML sitemap and the XML sitemap. Now he has taken away the former from his site. Pro Blog Design uses the HTML sitemap but has it broken to pages using the Dagon Design Sitemap Generator.

I notice you use only the HTML sitemap and have more than 1000 links in it. Has this impacted your rankings? Which sitemap would you recommend? And if it is one or the other, which plugin would you recommend to generate the sitemap?

Vivek @ InfoEduTech

Well it's not a question it was a problem i am facing i have installed a wordpress plugin super cache to speed up the blog. i have correctly configure the settings in the plugin. Now the problem with me is that whenever i publish a new post it won't show on homepage of my blog but it will be shown on social media sites like twitter, facebook, etc.
and when i clear the cache memory it will be shown on the homepage of my blog.
one of the solution i found is that i have to reinstall the wordpress again but i do not want to reinstall tha wordpress on my blog. Can you suggest me the other way to sought the problem so that i can get rid of it?
Need help

Austin

Sorry, wasn't your site. I got it mixed up in my RSS reader.

Still an interesting question though. It seems like Google has completely closed the door to Text Link sales (outside of Kontera, Adbrite, etc.).

JackNguyen.com

Hey Daniel – Can you tell us what are the two most important strategies we should focus on first when building a new blog?

There are so many great strategies we can do but sometimes we get lost in the mix and lose focus on what task is more important than others.

Thanks

Daniel Scocco

@Austin, what income comparison are you talking about?

Austin

You wrote an income comparison the other with John Chow and someone else.

They both had done well off of text links, but my research tells me to stear clear of them. Seems like after about 2007 Google came down hard on Text Link Ads and similar companies.

Your thoughts or understandings to this end?

Sohail

Here is my question
"I am going to start a new blog which will cover country specific stories and some general stuff (more of the material will be a country specific).What do you think, should i use a country specific domain name or a .COM domain for this blog? Does country specific domain helps generating more organic traffic? "

Tim Schmoyer

I'm trying to figure out when/if it's appropriate for my blog to turn into an LLC. The income my blog generates from advertising and Adsense is adding up, plus I have two other sister-sites (not blogs) that generate an income to help support my main blog. Right now I do it all as a sole proprietor, but it's getting complicated to differentiate income from expenses for tax purposes. Plus, I want to hire some on-going help/contributors for my blog. So, at what point is it best to become an LLC both for practical and tax purposes?

Marguerite

I've read lots of SEO tips that seem to only concern WordPress blogs. Recently I read a suggestion to change the title bar to reflect the title of the article and I wasn't sure how to do it or if it's even possible to do some of these suggestions on a Blogger blog. Can you give me any suggestions that don't involve switching to WordPress? Thanks!

Daniel Scocco

@Carey, will keep it in mind for a future post.

carey

Hi Daniel! Its Carey again!

My question is more a request than a question!

In my earlier comment on the previous post on Business Idea you mentioned something about "sharpening my targeting". By that I assume you mean using keyword tools and finding those words or phrases that I should target.

My request is : could you take me through the process of using a keyword tool (Google Keyword Tool) and how to interpret the results…

I've read some article here and there but not to my satisfaction. Maybe in a future post?
Comments are closed.