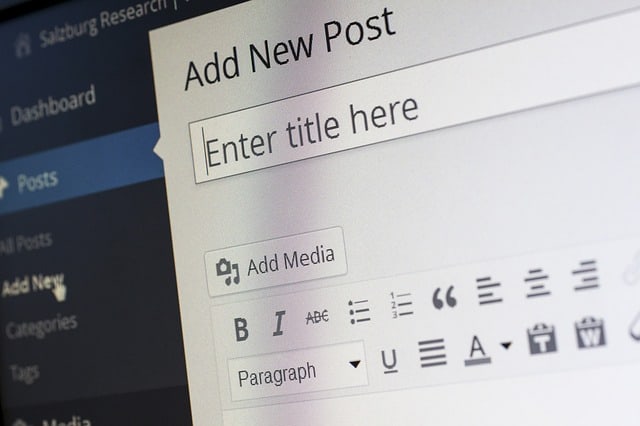 Content Management Systems (CMS) have existed since the dawn of the internet. From its early presence in the form of simple, static blogs to today's complex drag-and-drop/WYSIWYG website editors, CMS platforms have come a long way. So what will be the top CMS trends in 2023? Which new platforms will emerge from the shadows to threaten the lead of WordPress? Read ahead to find out.
The state of CMS in 2023
Out of the top 10 million websites on the internet, WordPress has a market share of 44.6%, followed by Joomla & Drupal. Source: W3Tech
There are over 2 billion live websites all across the internet. To be more precise, the figure was around 1,652,185,816 websites as of November 2023, according to a survey by Netcraft. With almost half the world's population having access to the Internet today, that's a lot of websites for one to comprehend.
And if you consider just the top 10 million websites out of this cluster, WordPress, the world's most widely distributed CMS platform is used on 33% out of these. When including only the websites using any particular CMS, the figure rises to 60.4% This means that out of the world's top 10 million websites using CMS, WordPress has a market share of a whopping 60.4% as of 2023. The no. of CMS development companies are also increasing at a rapid pace due to the demand factor.
In the above chart, you may see that above WordPress, nearly 44.6% CMS market share belongs to a category called "None". This category includes all websites using a custom CMS unrecognized by W3Tech. These CMS platforms can be tailor-made for companies by custom CMS development companies, some of which are also established as a CMS development company.
But this figure may be hardly surprising to many as WordPress has stayed at the top for years now. However, there is a huge competition for the 2nd and 3rd position in the CMS market, and these are the positions which platforms such as Drupal, Joomla, Wix, and Squarespace are fighting hard to hold.
Top CMS trends in 2023
1. Use of AI in CMS development
A CMS is always meant to do one thing- make it easy for administrators to make changes to a website and manage content while not getting their hands dirty by coding. Through the years, Drag-and-drop builders and WYSIWYG interfaces have made it easier than ever for content creators and website owners to manage content curation.
However, AI can take this level of convenience a step further. From helping content curators optimize web pages and content for SEO, to creating new functionalities that integrate with the API to enhance the interaction between the back-end content management and its viewability at the front-end.
CMS platforms such as Wix are already using AI to help users design websites and create personalized templates according to their choices, without the hassle of customizing each and every element individually.
2. Better assistance for Voice-based search optimization
With the rapid spread of voice-based smart assistants in Smartphones and other devices such as Amazon Echo, Google Home among other "smart" devices. Voice-based search is the new trend that CMS platforms need to be prepared for. Consumers have already spent over $2 Billion through voice-based online shopping as of 2023. The voice shopping market is expected to rise up to $40 Billion by the year 2023.
A per research by ComScore, 50% of all online searches are expected to be made through voice-based search by the year 2023. So it is needless to say that the content marketers and creators will have to optimize content for voice searches made online. To keep up with such demands, CMS platforms will also have to offer functionalities that help website content managers focus on creating and curating relevant content, rather than spending time deciding how to put everything together for optimization purposes.
3. Chatbots in CMS
Since we've already discussed the use of AI and voice-search optimization, it is only fair to highlight something that leverages both these concepts- chatbots! Chatbots are interpreted as the next generation of app interfaces that can change the way how users interact with devices. Through the integration of API, headless CMS' can deliver content through chatbot-based interfaces on all types of mobile devices. Gartner predicts that up to 85% of all chatbot interactions will be powered by chatbots by the year 2023.
Until now, chatbot development has always been something done in silos rather than taken as a part of a macro system. Integrating chatbots within CMS has several benefits compared to having an external bot ecosystem.
One, this will make it easier for content marketers to develop content for chatbots, rather than having to develop and curate over and over again for an external chatbot system. Two, similar to how CMS platforms need to redesigned keeping in mind advancements such as voice-search, sooner or later- the same upgradation would be required for chatbots.
4. Increased adoption of Headless CMS
Headless CMS brings innovative ways to organize and display created content across different hardware platforms with utmost efficiency. Unlike traditional CMS where the back-end CMS (the body) is directly connected to the front-end frame (the head). Headless CMS systems literally are "headless", in the sense that the content put through the back-end CMS can be delivered and viewed on hardware devices through APIs instead of a separate head.
This would allow delivery of content well-optimized for all platforms, be it wearables, mobile or desktop, without having to design/modify a separate template for the same. With the proliferation of portable devices, headless CMS is moving closer towards becoming a norm.
Conclusion
These are some of the top CMS trends that will dominate 2023 and take us a step further towards a low-code and creation-focused Content management. As far as CMS platforms are concerned. No competitor is even close to WordPress as of today, and it is likely that its reign will continue this year as well.
Many say that such a lack of competition to WordPress may result in a dearth of innovation from CMS development companies and low popularity of CMS trends. However, considering how the above-mentioned trends are set to make their impact felt this year, it is perhaps best to not make any solid judgment.