MyBlogU: A Community for Bloggers and Content Marketers
A couple of days ago I came across an interesting community idea: it's called MyBlogU, and it basically works as a platform to connect like-minded bloggers and content marketers online.
It's free to join, and once a member you'll be able to participate in several ways. Here is a breakdown of this innovative and unique platform:
Brainstorming – help develop quality content and get cited: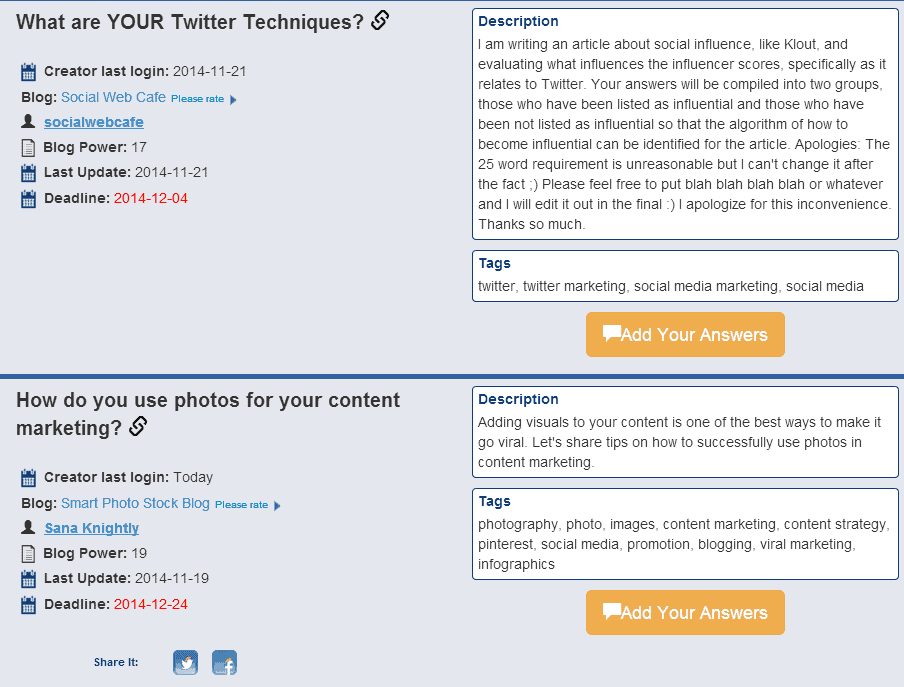 First of all there's a 'Brainstorming' section where you can post details about your project ideas, and other members will give you feedback and ideas to improve your project. This is great for coming up with interesting stories and outlines that will make a great read for your blog.
Interview – conduct an interview with opinion leaders and influencers, or get interviewed yourself: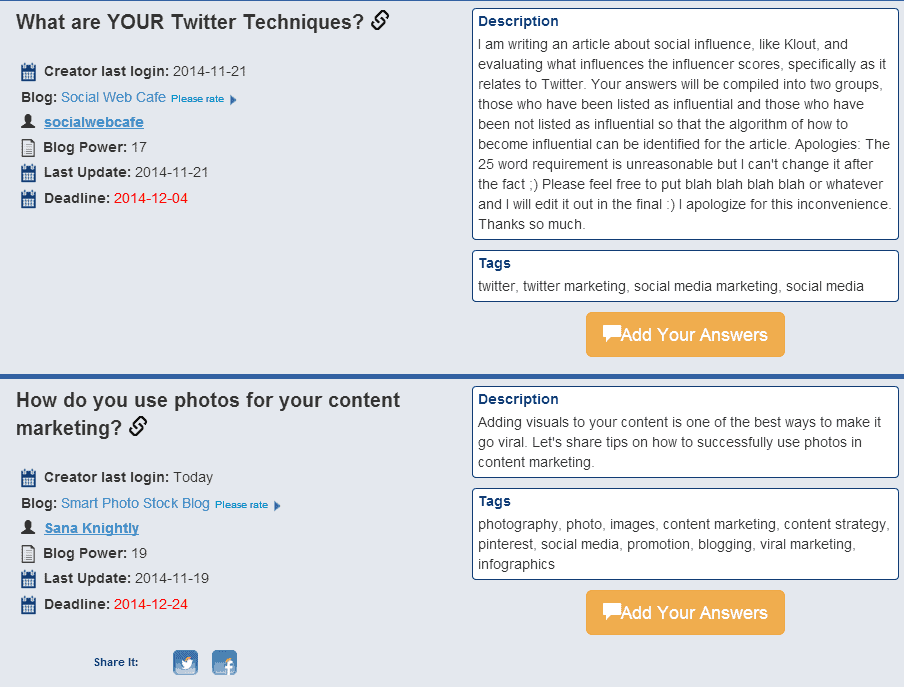 Second, there is an 'Interviews' section where you can both request interviews to publish on your site and participate in other people's interviews. As a blogger, this might help you to get new content for your site and coming up with a great story for your readers. You can also choose from a variety of people who apply, which in turn may garner new relationships and possible collaborations in the future. As the interviewee, you can submit a request to interview in certain blogs which can help to increase your social proof and byline strength. Not only that, but that could also serves as a link acquisition platform because in most cases you'll get a mention to your website/company page from the interviewer's blog. This is a true win-win situation, a very cool feature indeed!
Media – Create awesome content and use updated and interesting graphics to ramp up your stories and add value to your blog readers: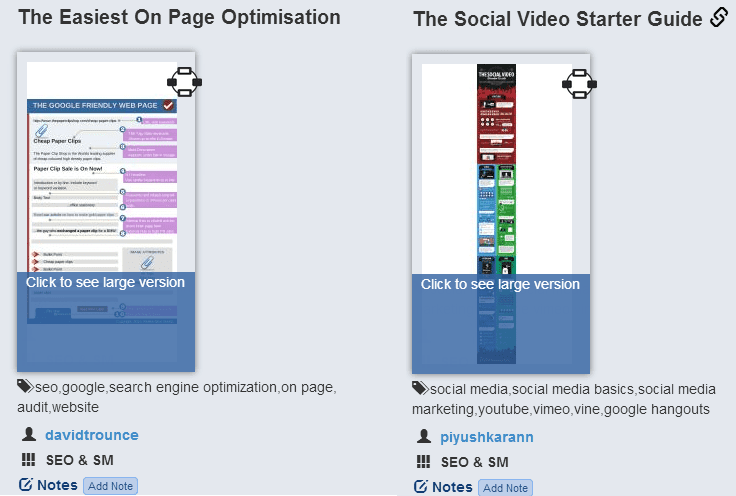 Third, there is a 'Media' section where you can find graphic material like charts, stats and infographics to use on your articles. You can also upload your own media if you want, and when other members use it they will reference your site, sending some traffic your way. Like mentioned before, this could serve as a way to gain some nice backlinks and raise some brand awareness.
I think the overall idea of MyBlogU is quite interesting. They are basically trying to find ways in which bloggers and site owners can collaborate to improve their sites, increase their popularity and enhance their online visibility. I believe that if the community keeps growing it will certainly become a useful resource, for various activities such as content distribution, getting quality backlink and building a brand of your name. Definitely check it out.
Browse all articles on the Blogosphere category
11 Responses to "MyBlogU: A Community for Bloggers and Content Marketers"
Ann Smarty

Hey Daniel, thanks a lot for the great review! What a nice surprise! Really appreciate support and MyBlogU love!

sangeetha menon

Daniel,

Would love to explore this new forum myblogu.

Thanks for introducing this to us.

I had been folowing your blog for quite a time and you are really helpful.

Alberto Rendon

Hi! I am thankful for the one who introduced me to this blog… I have learned a lot as the tips here are helping especially new bloggers like me. Thanks a lot for the information and tips.
Alberto

Siva

Wow !!! Myblogu I really want experience it, I'm always eager to share case studies , which I love doing it. And other interactions/interview with expertise.
Great to hear that And really want to collaborate to create epic content 🙂

Thanks for sharing such awesome info!!!
Siva

Ann Smarty

That's great, Siva! I hope you'll like MyBlogU.com then!

Lakhyajyoti

I heard first time about MyBlogU. Surely I'll join this community very soon. Thanks for the awesome share.

Tim

I have previously looked at this platform with some interest so appreciate your endorsement of it. My concern, as a newbie blogger, is that I have a focus to drive traffic to my website in order to (obviously) gain increased sales. There is often a very difficult balancing act with creating an interesting/informative blog when what you really want to do is sell!! And, as in my case, you have a range of products, how do you remain specific to a particular subject? Platforms like this are therefore clearly, and hopefully, helpful to someone like myself.

Ann Smarty

Hey Tim, I guess creating content comes first because it drives traffic and thus sales!

Prerna

Thank you so much for sharing this, I have been searching for such a site since long.

mikey

I haven't heard that forum before, sounds great for bloggers especially for newbies like me. Hope they won't be taken down like MyGuestPost forum.

Aniruddh

Thanks for sharing the details of such useful forum. I will explore this forum. By reading article, it seems like very useful platform. Once again than so much for using such information.
Comments are closed.