Changing the Format of The Q&A: Now More and Better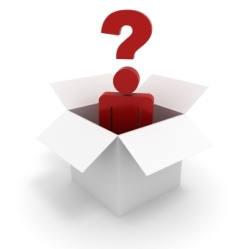 The Blogging Questions & Answers column that I write every Friday (if I remember well I haven't missed one since October) gained a lot of popularity lately. Many readers thank me for the information they get there, and many others say that they pop up every Friday especially to read that post.
I will obviously keep doing them, therefore, but I will try to change the format slightly. In which way? Basically I will try to answer one single question per post, and write one post every week day. So from Monday to Friday you will find one Q&A live.
Why I want to try this format? For two main reasons. First of all it will make the Q&A a more frequent thing, and it will also help to increase the overall posting frequency on the blog. This means more fresh content for the readers. Secondly, answering only one question per post will allow me to focus more on the question that is being asked, hopefully proving a longer and more structured answer to it.
Anyway it is just a test. If you guys like it (and if I manage to keep up with it), we will keep doing it in 2009. Otherwise we can always revert to the previous format.
Later today the first question will go live, so stay tuned!
Ah, and if you've got a question, ask away! And if you asked one before and it was not answered yet, it will be under this new format.
Browse all articles on the Q & A category
21 Responses to "Changing the Format of The Q&A: Now More and Better"
medyum

I hope this change works out for the better. I have no doubt that it will increase your regular readership and also help you post daily!.

Destination Infinity

How about this – One question per day, and 5 Questions on Saturday. You get the best of both worlds. Just ask me na…….. 🙂

Destination Infinity

Rahul

I don't think this format is attractive. i read that column bcoz i get many answrs in one post. multiple question format keep readers engaging to column,cause if that single question(if primitive) dont carry interest to some readers then they'll skip it and if more & more such questions appear in single post format that could turn them off soon.

Rajasekharan – Transcriptionist

Forgot to mention, this move is like liquidating the demand for your most needed product.

Rajasekharan – Transcriptionist

My mind-set is opposing the change.

The change may increase your post count and page views but personally I like things in an abstract, capsulated form, and it was a thrill awaiting whether my question would surface on those Fridays. I would be missing much of that now and I'm retiring from the shootout of my questions.

I don't know if anybody is sharing my view. Yes I could find Farrhad joining me.

Daniel Scocco

@Steve, either is fine.

Steve

Do I ask my question here in comments or at a certain email address? Not sure how you would like them to be submitted

thanks!

S

Arun Basil Lal

That better, the questioner will get a complete answer, not just hints.

Merry christmas in advance,

Young

This will be better than before, because you will make the questioner more popular.

Blog Expert

I think the changes will be good. I hope they will work out.

Farrhad A

Don't know why, but i feel if its in one post it will be better, but that may be just me. 🙂

Desiree Fawn

Sounds like a good plan to me!

Suresh

It is going to help the readers and more scope for each question to be answered.

Dania we wish you a happy Christmas.

Tumblemoose

Ok, you got me.

I've been lurking for a couple of months through email rss. One of my favorite things is to see your Q&A posts come through. I love the answers you give and I always learn alot.

I did like the compact succinctness of the other format, but I trust ya, so I'm willing to have a look at the new without freaking out too much.

Thanks again.

Cheers!

George

Steve

Daniel, I have my blog wp 2.0.4. Now I want to upgrade to 2.7. But when I go to Cpanel and try the upgrade, it says database error. and the upgrade did not effect.
How can I upgrade my WordPress Blog ver 2.0.4 to 2.7 easily and safely?

ethan

I hope this change works out for the better. I have no doubt that it will increase your regular readership and also help you post daily!

I will definitely be back to read the questions regularly!

Frustrated Blogger

Hi Daniel,
This is a repost of a question I asked in the comments section of Q&A 28. Hopefully with the new format, this question will make the cut. It's about professional blogger etiquette and how to handle non-payment for posts.

Another blog in my niche approached me a few months back about becoming a regular contributor to his blog. He said he was willing to pay. I agreed and filed 14 posts on time, all of which were published. After I submitted all the entries, he told me that he didn't have the money to pay me and that he will try to pay me next year. He owes me over $500 for the entries.
So, my questions are the following:
Should I delete all my content from his blog or should I let it stay there? (He had given me a username and password to his blog so that I could write my posts directly, so that's how I would be able to delete them.)

On one hand I think it is not right that he has had the use of tons of original content that I spent several hours writing specifically for his blog. But on the other hand, I don't want to burn any bridges since the niche I'm blogging in is kind of a small circle of the same people.

All of my entries on his blog have links back to my blog, so at least there's that benefit, right? Although, to tell you the truth, the traffic I've gotten from his blog has been minimal.

So, what do you recommend? Should I send him an email notifying him that I'm deleting my posts and he doesn't have to worry about paying me? Say nothing for now but wait 30 days and then delete my posts if there is no payment? Or don't say anything and just leave everything as it currently is (meaning leave my content on his blog) and consider the entire thing a loss?

Ryan

@expired tea – I know, he's a crafty swine isn't he!!

Daniel Scocco

@Mother in Israel, yeah that is another benefit for the readers.

mother in israel

This format will help me see at a glance whether the topic is of interest, instead of having to look through four or five unhelpful (to me) questions to find the one I need.

Expired Tea

Great. Then I got no choice but stop by this blog every single day.
Comments are closed.