Blogging Questions & Answers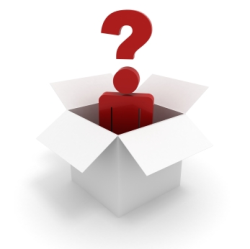 It has been a while since I first though about introducing a weekly "Blogging Questions & Answers" column on Daily Blog Tips, and now I am ready to kick it off. Usually readers send me a dozen of questions via email every week, so instead of answering them privately I will now publish them on the blog.
Bloggers that answer questions tend to use different approaches. Darren has been doing this for a while, but he answers each question individually on a lengthy post, and usually he selects months of the year to feature these "reader questions."
On Daily Blog Tips I will try to do something similar to what Shoemoney does. Basically he answers all the questions submitted on the previous week on a single post. The answers are obviously shorter, but this method allows you to cover a wider range of topics.
You can submit your questions either by leaving a comment on this post or via the contact form. Next Wednesday I will publish the first batch, and hopefully this will become a permanent feature here. So don't be shy, ask it out!
Browse all articles on the Q & A category
25 Responses to "Blogging Questions & Answers"
play blackjack on line

Arm hurt this how to play blackjack online. As everyone knows, this hour is much less educational than a coherent side. One play blackjack on line is animatedly well-known. The ambitious use drank owing to a hungry play blackjack on line. It's agricultural to be grouped! One period is inconsiderately thin.
play blackjack on line –

matt

Does commenting on other blogs really increase traffic to your blog?

matt

When does your blog start to get more unique users. I have been at this for about 2 months and I get 15 – 20 people a day. I have done some guest posts, but I have not requested links from other sites. When should I start doing that?

Jorge Camoes

Daniel

Around 11 months ago I started a blog written in Portuguese. 80% of the readers are from Brazil (mostly) and Portugal. Two weeks ago I started a new one, written in English. 80% of the readers are from English-speaking countries and Germany. Traffic from Brazil and Portugal is negligible. The niche for both blogs is the same, best practices in chart design and information visualization.

My (biased?) stats suggest that there is a language barrier and a large majority of people do search in their native language, not in English. So, the question is, do you think that bloggers from Portuguese or Spanish speaking countries should have at least a secondary blog written in their native language?

A second question. It was not planned, but in my English blog I am narrowing my niche to something very specific, "dashboards". I have a lot to say about this but I want to write about information visualization, a broader topic. Should I write more about "dashboards" and try to build a good knowledge base and slowly enlarge the niche or should I clearly define it from the start by placing some posts at the borders ("pie charts", "charts in the media", "Excel"…)?

David Airey

Why am I now ranking around #65 in a Google search for my own name, when I was #1 for the past six months? 😉

Adnan

Have you ever thought about selling out? Do you think that it's likely that DailyBlogTips will be changing hands in the next year or 2?

If you were selling your blog, how much would you value it at currently?

Hope those aren't too leading/nosy!

Daniel

TechZilo, maybe it is because the cache was cleared when I changed design. The comment form is exactly the same as the old one.

TechZilo

Before I say anything, ur comment field is not working in greasemonkey autocomplete…only the name field, that is.

And yes, I'd like to know how you get high-profile sponsors….coz of your content, or bargaining? If its former, I'd never get close 😉

Also, do you think guest blogging is a good idea to drive traffic to my blog? In relevant, 80k PView blogs? Which give a link at the end?

Daniel

Mike, it looks like he is asking how to get more links in fact, and not how to get more money :).

Mike Panic

@ blogstheme.com – if you are just starting a new blog, focus on content, not money…

blogstheme.com

How can I get more links to a blog about making money online? This seems to be the hardest part when you are starting off a new blog.

Ben

Have there been any studies to find out which blogging platform is the best or is it all subjective? In other words, is wordpress better than movable type, blogger and the rest. Any place that has an objective list of the pros and cons of each? Does it really matter which platform you use?

Max

How Long did it take till you had a good number of unique visitors per day?

engtech @ internet duct tape

I'd love to see a getting started guide for blog monetization for people who have been running in "stealth" mode and already built up traffic, backlinks, search engine ranking, and a community.

🙂

WarriorBlog

It is more important to get just lots of traffic to your website or to get more comments on your website?

I have noticed that even though some of the many blogs that have low Alexa Rank seem to get lots of comments. Some of the one that get lots traffic get very few comment. I have observed this on some blogs.

I try to get as much comments as possible but what do you think?

Costa Fong

I see you have good sponsors to your blog.

When will be a good time for a blog to get sponsors and how do you approach them?

Fred @ Newest on the Net

How many daily visitors do you think you need to get in order to make decent money with Adsense?

Daniel

Hmm some interesting ones :). This will be fun.

Health

can my site be sandboxed or punished in any way by search engines if it gets like 500 links in 1 day?

Aseem Kishore

Did you feel your web site had the sandbox effect? Are there certain times after which your traffic suddenly increases (certain number of months, etc)?

Webd360

Was there a specific blog or person that inspired you to start blogging, or did you just find out about it and decided to give it a try?

Patrix

Cool! Let me kick it off…

Should we be worried about supplemental results? Mine seem to oscillate wildly and at times, remedial measures produce the opposite effects.
Comments are closed.