Blogging Questions & Answers 8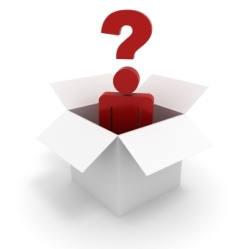 Another batch of answers is ready to go. If you want to ask a question to be featured on this Friday column, just leave a comment below. I am going in linear order, so it might take a while to arrive to yours, but all the questions will be answered rest assured.
1. Roberto Alamos asks:
Besides the typical questions about how to attract traffic, what are the best plugins, how to find sponsors, etc. (people, Daniel has wrote a lot of post covering those issues, just check the Archives 😉 ) I think that a question and answer that will add some value to the tons and tons of metablogging posts out there, will be what kind of additional difficulties does have to face a blogger that doesn't come from an english speaking country (not even from a bilingual country as India) but that chose to blog in English. Specially in regards to monetization.

There are obvious and well known additional difficulties for that kind of bloggers, like problems for writing good English without embarrassing typos, and the very long geographic distance from the center of the world, that will hardly allows you to break any news on the field. But there are also other additional difficulties like ad networks that do not work with non-US citizens, or limits on the amount of money you can withdraw from Paypal in some countries.

I have personally faced some of those difficulties, and there are always workarounds, but it will be very useful to know how a successful non-US-nor-from-english-speaking-country blogger like you has been able to solve those kind of problems.
OK for you guys that skipped the question (…) Roberto was basically asking about the difficulties that non-US bloggers face, and how I managed to solve them.
Well the first problem one has is the fact that he will not be writing in his native language. Depending on your grasp of the English language, this might actually cripple the success of your site. Tech blogs are less affected here, because the information is more important than the presentation. Regardless, I think that if English is not your native language, you need to practice and study a lot to make sure that you are writing with no grammatical or misspelling mistakes, at least. Write with simple words if you need to, but make it clean and easy to understand. If you need some help here, subscribe to Daily Writing Tips!
A second problem that I found was the fact that you can't socialize with the people you work with, due to the distance. I have dozens of online friends now, but I never met any of them face to face, because most are located in the U.S. (some all over the world also, but most in the U.S.).
That is why I am planning to move to North America next year. I want to do some face to face networking and attend some conferences.
Finally, as Roberto mentioned, there is also the monetization problem. Some networks will only work with U.S. citizens. Others will only pay by cheque and so on.
This third point, however, I found to be the easiest one to work around.
Paypal is your first weapon here. If Paypal is not supported in your country then you are out of luck. But it is in most parts so. Paypal makes it very easy to receive and send funds. You can charge advertisers or clients directly on their credit card, so works like a charm. As for bringing the money homey, usually I just send a credit to my credit card. The fees are very low, and the money arrives in a matter of days.
Google AdSense is another good tool for the foreigner. Google is already depositing the money directly on your bank account depending on where you live, so you can't go wrong here as well.
As for the other networks that only accept U.S. citizens or that only pay by cheque, well usually I just ignore them.
2. ppt911 asks:
my english is broken ,so i need to study
First of all buy a basic English Grammar book. Once you are done reading it, check Daily Writing Tips. You need to put more effort into your writing also. I am sure you know sentences must start with a capital letter right?
3. Rich asks:
I'd love to see a "how to" on using APIs. I'm especially interested in using Shopzilla's API using Javascript (not PHP). Maybe this would be better for DailyBits.
Indeed. I will ask some friend to cover that there.
4. Return to Manliness asks:
As a new blogger, I am interested in placing ads on my site at some point, but not sure when. I am focusing all my efforts on content and plugins and making the site good. At what point do you think it is best to monetize the site and place ads? I am already doing text links to Amazon and some very minor stuff, but nothing with Adsense yet. It seems it is best to first build the audience before making seem to commercialized, but would like to know your thoughts. Thanks
There are two schools of thought here. Some people argue that you should go with ads right from the beginning, so that you make clear to your audience that you also expect to make money from your efforts. Other people, and I include myself here, think that it is better to build an audience first, and then to monetize it.
Usually I wait before my sites are getting at least 1,000 uniques a day before putting ads on. Before that number the money will be too small to justify the effort and time of putting and optimizing the ads.
I wrote an extensive article with the Pros and Cons of bringing ads early in the game on Problogger, so check it out also.
5. Uncle Wilco asks:
How do I get an RSS feed for Each TAG or even category on a wordpress blog?
It is very easy to do this on WordPress. Just locate the URL of your single categories, say www.domain.com/category1, and add a /feed/ to it, so it will look like www.domain.com/category1/feed/. This second URL will already be an XML feed for that category.
I never used tag feeds, but I believe they work on the same way.
6. Ryan asks:
Can you recommend how I can get the same text to display at the end of every post/page I write?
This is very easy to do on WordPress as well. Log into your WP control panel, then click on "Design," and then "Theme Editor." Now open the file that controls the single post pages on your theme, usually called single.php.
Inside that file look for the line that calls the post body, which starts like this: <?php the_content
Right after that php tag you can add whatever you want. Text, links and images. And they will appear at the bottom of every post on the blog.
7. TechnoDiary asks:
What do you think about those blogging contests where visitors are asked to become RSS subscribers, don't to you think this is kinda "buying & selling" of subscribers? and doesn't it dilute the value of readership?
I think the issue has two sides. Sure this might end up dilluting the value of your readership, because you will end up not only with people that genuinely expressed interested in following your articles, but also with people that could care less about them but subscribed anyway due to the incentives.
Some of the folks that initially subscribed to win a prize or something else, though, might end up genuinely liking your content and becoming loyal readers, so the content itself could end up having some value.
8. GolfSpy asks:
We have people that would like to use our RSS Feed but they would like to customize the way it appears on their site. Is their anyway to do this?
XML feeds, by their very nature, only carry the content and not the form. It would therefore be easy to customize their appearance on the other side, as long as those folks know some XHTML and CSS.
9. Dave asks:
I am just getting started on a blog which of course will be wildly successful. I am currently using the free Revolution theme for it clean, crisp appearance. Assuming I am able to generate some sort of success, I could see switching over to a layout that allows for sponsor adspace.

My question is how to gracefully transition a successful blog from a no ad layout to a sponsored layout without alienating your readers.

I would also be interested in a summary of the various ways to make money off your blog. I know there have been summaries posted before, but it might be a good time to refresh our knowledge.
As long as your design is not cluttered with ads, I don't see readers getting alienated at all. On the contrary, a redesign is a great opportunity to get readers even more engaged with your blog.
You could even involve them in the process. First announcing that a re-deseign is coming, then asking for their feedback, and perhaps even asking for direct contributions if you have any web designers among your readers.
As for the summary of the various way to make money with a blog, I think you will find all you need on the post I wrote some time ago titled 28 Ways to Make Money with a Website.
Browse all articles on the Q & A category
23 Responses to "Blogging Questions & Answers 8"
RenteSpotter

This is the first time for me on this site. Very useful information. Good to see that many writers here are taking the time to answer questions.

Hypotheek

Very usefull information over rss feeds and such. Now i just need a good php programmer to make it happen.

Hypotheek

Good information with best questions…..and ofcourse usefull answers.
Thanx.
Greetz Angela

Ryan

Hi Daniel,

Thanks for the answer, that was a big help.

SEO Genius

Great post again Daniel 🙂

Ulla Hennig

German is my native tongue, and I decided to bog in English after being told by Google Analytics that some of my readers come from English speaking countries. I follow a lot of English / American blogs, and I tweet in English. Of course you can never totally avoid making language mistakes but reading and communicating helps a lot!

Jerry Thomas

I've been experimenting with Google Adsense on a couple of sites, and while I've found it simple enough to use, the ads that get placed tend to be of the cheesy get-rich-quick or click-for-free-ringtones ilk. I think this really detracts from even the small degree of sophistication I'm trying to achieve.

Is there a way to "help" Adsense bring a better class of ad to your site? Are there other ad placement programs that are less tacky? Is YPN any better? Or would I have to sell spots directly to advertisers myself if I want to be this fussy about it?

Like I said, I've just been experimenting so far. With my level of traffic, not much money is at stake. Which is why I want to learn it now, before it's a huge problem I'd have trouble withdrawing from.

hypotheken

Nice article with good questions and answers!

David Shaw

Does a professional blog design increase your chances of becoming a top blogger?

uncle wilco

Thanks Daniel

#5 of course I have FeedBurner FeedSmith on wp, soit forwards any feed requests to feeburner.. I will have to find a workaround..

Rich Owings

Thank you! I'll be watching for the API tutorial.

Return To Manliness

Daniel,
Thanks for the advice. The other article was helpful as well. I decided to put just a few ads on the site and after reading your advice, I am going to pull some of the Adsense down. I am going to weave more ads into inline text as links and continue to try to offer top shelf content. There is always plenty of time to monetize…thanks

Gerard @ Slashdox

Return To Manliness' question kinda related to my old question. Good thing it was answered over here.

Rajaie AlKorani

What do you do with the money that you earn online? (Invest it, spend it, etc.)

Ben Moreno

I would just like to ask, "Do you think I am a good writer?"

Please read a few of my posts and give me your honest opinion.

hobbies

What's your first impression of my site and based on that impression do you think it could be a 6 figure site in 12 months?

Destination Infinity

Hi,

I have one basic question: How do you link a word or a sentence in your post, to some webaddress (An earlier post, perhaps?)

Any command required here? Would be glad if some help is available.

Also, there is an option in Blogger to email the comments to our email address if we check a button. Can we do that with wordpress?

Thanking you,

Destination Infinity.

GolfSpy X

Thanks for taking the time to answer these questions. Greatly appreciated.

Balaji

Hi, I was blogging casually until last month. I heard of few success stories in the recent past and decided to take up a domain and hosting space and I did. Like many of my countrymen, I also have passion for technology. Would it be a good idea to start another Technology Blog (which is the most pervasive one on the blogosphere)?

Medical Transcription Blog

@Roberto Alamos.

All you need is good English. Everything else can be taken care of with a credit card (if paypal account is there, the best).

Google pays in local currencies where direct depositing is not possible.

If at all the cheques are in USD, it can be converted and encashed at your local bank; after all, USD is the benchmark for all international transactions.

These are my experiences as a non-English mother tongue blogger.

Regarding socialization, note that Darren of problogger.net has his operations from Australia. The world has come down to your desktop with internet and I don't think you need to be in the US to achieve something.

Undertaker

Nice Article….

Dan Cole

Changing to a new theme is always a cool time. Every time I see a site redesign, the owner put a lot of time into making sure it was a better one.
Comments are closed.