Blogging Questions & Answers 6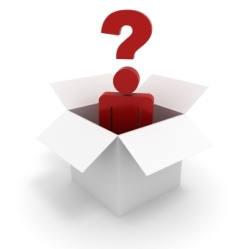 All right we got a good back log of questions now, so most Fridays should have a new Questions & Answers post being published.
The last time we run the Q&As I was selecting the questions, so some people ended up with their questions answered. Sorry about that. Now I will take a different approach. I will answer to ALL the questions. Even if I don't know the answer I will just mention that.
Today we have the first 10 questions answered. If yours is not here just hold till next Friday or the following. You can also ask new questions by leaving a comment on this post.
1. Runner Girl asks:
I'm starting my first blog and I want it to be a lesson in viral marketing. My plan is to turn my alter-ego "Runner Girl" into an online sensation by creating a blog and a video podcast to document the life of this mysterious girl who runs around downtown chicago during rush hour. I would also wear a branded runner's racing bib every morning during my usual run. The idea is an online based kind of "Naked Cowboy." But I'm not sure what do for my blog. I'm trying to think of why readers will want to come and read my blog. They'll watch the videos because they're funny but should I just write a normal blog with a Runner Girl twist or should it be different altogether?
I think you could write the blog from Runner Girl perspective. Create the character, and use it to fire the popularity of the blog. Writing from a character's point of view and not from your personal one will enable you to be more audacious with the content. You could for instance explore controversial topics without risking your own name or credibility.
One blog that I recommend for you to take a look before writing yours is Violent Acres. Sure the woman there uses a much more crude style, but her blog is immensely popular, and it can give you an idea of what people are looking for.
2. How to Cope with Pain asks:
How do I put in descriptions of pictures used on my blog, so visually-handicapped readers can know what the picture is of?
Just include an alt tag on all your images. Basically inside the image code, which starts with <img src=" you should insert a alt="alt text". Notice that the alt text should be something that will describe the picture, and not merely its name.
You should also try to use the title="title text" attribute because some browsers will not always read the alt tag properly.
3. Simone asks:
I'd like to ask you opinion on my blog and on the stats.
I've a tech oriented blog since 1 year and half, and it is steadily growing in views and RSS subscribers.
Now it's around 700 RSS subs and 500-600 visits (700 hits) per day.
One thing I noticed is that when I had less visitors the page per visit and time on site where higher (around 2ppv) while now that the figures are higher the PPV is down to 1.2 and going down.
Also the visits coming from Google are more than 80% of the visitors.
I'd like to know if this is a normal behavior of visitors of tech/dev oriented blogs or if there is something wrong with my blog and there is something I could do to go back having higher PagePerVisit.
You mentioned several factors on the question, so let me try to break them up. If you are trying to grow your blog, for the popularity sake, focus on unique visitors or visitors. That is the crude number that tells you how many people actually visited your blog on a given day or month.
The page views per visitor ratio is something more advanced, and I think you can ignore it until is your blog is bigger. There are many methods that you can use to improve this ration, basically making your blog or site more sticky. You could create a series of posts and interlink them; you could create long resource sections broken down into several sections, and so on. Play around with those ideas, but don't get obsessed with page views right now (unless you have some good CPM networks aboard).
Finally, you mention that 80% of your traffic comes from Google. While this is not a bad thing at all, because search traffic is always more profitable if you use CPC ads like Google AdSense, it is definitely not the percentage I would expect. From my experience tech related sites should get from 30% to 60% of their traffic from search engines.
This means that either you blog is very well optimized for search engines, or that you are not doing a good job at other promotional channels like getting links from other sites, social media and similar.
4. Jerry Thomas asks:
1. I'm looking for some kind of social media plug-in – something very simple that I could put in a sidebar with a title that would read something like "Follow Me Online!" and would have links to my profiles pages on MySpace, Twitter, Facebook, and so on, and maybe the icon for each. It's such a simple idea that it wouldn't surprise me if somebody hasn't already built one, but so far I haven't been able to find one. I suppose I could just repurpose a blogroll to that effect, but with my level of skill, it would look a bit clumsy.
As far as adding those links to the sidebar goes, I think the easiest way is to do it manually. It will give you more control after all regarding the links that you want to include, and their styling.
One very cool plugin for people that want to develop their social network, however, is called SocializeMe. Basically it enables you to display a custom message every time a visitor comes to your site via a social network, inviting them to friend you. For example, if someone comes to your blog via StumbleUpon, this plugin will show a tailored message that would invite this person to see your Stumble profile and to add you as a friend.
2. Is there some simple way to search for themes? Trolling the Internet for possibilities is a mind-numbing process, and even after weeks of searching, I haven't found anything close to what I want. You'd think somebody would have some kind of comprehensive aggregation for these (and I've seen what WordPress.org offers, but I have found sorting through things there as rough as anywhere). Or maybe it's one of those things that isn't supposed to be easy and I just need to keep hunting.
There are several places where you can go, but the process will take time unfortunately. Smashing magazine has some nice collection of themes. Themes.wordpress.net is the official themes directory, but it has not been updated for almost one year now. Finally, we also have some cool themes on DBT 🙂 .
5. Keith asks:
1. How do you find sponsors for your blog? Do you go searching for them, do they find you or do you use a third party "supplier"?
These days I don't find them anymore, I just put a "Advertise Here" banner when I have a free spot, and usually within 1 week the spot is sold.
On the beginning I needed to search for sponsors though. I wrote a pretty extensive article about it, check: How to Find Advertisers for Your Website: The Ultimate Guide.
2. You are starting a new blog, which WordPress plugins do you find a necessity?
My essential plugins are: Contact Form, Akismet, SRG Clean Archives, MetaMagic and Feedburner FeedSmith and RSS Footer. I will write a more extensive post on this topic soon though.
6. Joshua Clanton asks:
What plugins are you most likely to install on a new blog? Akismet, and subscribe to comments, but what else?
See previous answer.
7. Yaser Sulaiman asks:
Which is THE king: quality content, great personality, strong opinions, or something else?
Quality content is king.
Strong opinions can definitely help a blog, but it won't substitute quality content.
Promotion is queen.

8. Datter asks:
Where do you see blogging (in general) in say 10 years time?
I think in 10 years 90% of the Internet users will have an online presence, in one way or another.
Blogging will just be one of the formats that people can use to set that online presence. It will basically be a type of website, with some specific features.
9. ReddH asks:
Do you have any suggestions or advice about how to encourage readers to subscribe to your blog via RSS?
The first thing is to publish top quality content. It must be so good that readers will say "Shit, I better subscribe to this feed else I will lose something." The "something" that they will lose can be how-to guides, funny stuff, interesting opinions and so on. It does not matter what you offer, as long as it is valuable to the readers.
That being said that are obviously tricks and strategies that you use to offer a further incentive for people to subscribe to your RSS feed. You could offer them a free eBook. You could create a contest.
Ah, and don't forget to make sure that your RSS icon is visible on your site, and that after each post you have a message reminding visitors to subscribe if they liked what they just read.

10. Rajaie AlKorani asks:
Where do you get the images in your posts? Like the one in this post, for example.
I always buy my images on iStockphoto. It costs $1 a pop, so in a month I usually spend $15-$20 there. I think this is quite a good deal for not having to worry about copyright infringement.
Browse all articles on the Q & A category
21 Responses to "Blogging Questions & Answers 6"
Missy from G34 Media

My question is how many plugins will a wp theme hold adequately?

I am not downloading any more plugins, as i fear that this is or will slow my site down.

Simone

Daniel,
thank you soo much for the answer.
As for social media, I noticed that when my posts are in the home page of a niche Digg-like site, the % of people from search engines is obviously lower (around 50%).
I tried to optimize the site for search engines, and I got some big links that sent me to PR 5 in the last month.
I'm trying to add some "related posts" links at the end of each post, to make the number of pages per visitors higher.

Yuen

Knowledge of Daniel is UNIQUE!

Rajaie AlKorani

Now I know where you get all those cool pictures!

David Shaw

Some great answers Daniel. Good Job!

Medical Transcriptionist

I had put forth this question earlier in one of the mails to you.

Dedicated IP or shared IP? Will it make any difference?

Medical Transcriptionist's Blog

I had earlier put forth this question in one of the mails to you:

Is dedicated IP worth better than shared IP in SEO point of view?

Silvery

Hi Daniel,
I know you have been very helpful in answering your readers' questions. Will there be a time when you run into some very-difficult-to-answer kind of questions from them? If yes, how do you go about dealing with the difficult questions?

Do you choose :

1) to try you very best to find an answer?
2) not to answer by avoiding your readers?
3) to admit you don't have a suitable answer?
4) to KIV the questions and get back to readers once you find the
right answer?

My point is that we bound to encounter certain questions which we have never thought of. Do you agree with me?

Regards,
Silvery Leo

Yawza

Hey Daniel,

You mentioned the metamagic plugin. Are you using this plugin because I don't see any underlined words in your posts to get the auto generate meta description to work. I have this problem where all my descriptions and keywords are all the same for each posts. How can I fix this? The metamagic plugin would seem to work well but im not sure if it works. Thanks

Yaser Sulaiman

Thanks Daniel for answering those questions. Really appreciate it.

I agree with you: there are many factors that can help a blog, but nothing can replace quality content. I also think that Ari Herzog has a good point in his comment on this post. A blogger can't produce quality content for a long time if he lacks the passion.

"The first thing is to publish top quality content. It must be so good that readers will say "Shit, I better subscribe to this feed else I will lose something.""
Nice advice. I just want to add that you should try to capture the readers at the end of your posts (by asking them to subscribe to your feed). If you wrote a great and useful post, many readers will appreciate your efforts, and some of them will respond to your request. Just remember to do your best to keep creating quality posts!

FDr

Daniel,

I was most intrigued by your theory about most everyone having a website in 10 years. Could you expand some on that? Why would our use of technology move in that direction? Would it have something to do with personalizing the technology for our own ends, or the nature of social life on the internet? Just curious.

Blog Marketing Journal

These are great answers to some pretty good questions. We couldn't have answered them better ourselves!

Hendry Lee

Thanks for the Q&A.

I'm looking forward for your post for the plugins. I recently found a great plugin that checks for broken links.

Like the idea very much, although I haven't tested it yet.

How to Cope with Pain

Thanks for the answer to my question. Your Q&A is a great feature of your blog!

Adam Singer

Great questions and even better answers !

Daniel Scocco

@Will, whoops.

Thanks for the heads up.

Mugil

If you were a social media power user, how would you leverage that status?

SEO Genius

Hi Daniel great start on the Q ans A again, just one thing you forgot to put the link in on Keith's question number 4, the link to your extensive article.

"On the beginning I needed to search for sponsors though. I wrote a pretty extensive article about it, check:"

Will 🙂

ReddH

Thanks so much for answering my question! I greatly appreciate the advice!
Comments are closed.