Blogging Questions & Answers 24
I hope you guys had a great week, and to close it in style, here comes the Blogging Questions & Answers.
I am answers the questions on batch 19 already, so stay tuned if yours has not been featured yet. You can leave a question for me by writing a comment below.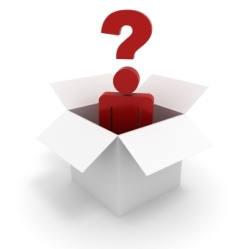 1. Lax asks:
Why webmasters ask people to not copy their content?

They will get traffic with that copying also right?

I wouldn't feel bad when some one copies content from my blog.
This is a hot topic, and I am glad you asked it Lax.
First and foremost, I think it is wrong copying someone else's material without permission. Both on a legal and on a ethical perspective. If the person took the time to write it, the minimum you could do is to ask permission, and if you can't find the author don't assume it is public domain either.
Now on your question you are probably talking about the cases where a blogger will copy an article and give credit to it with a link right? Well just keep in mind that only some people do that, there is a large amount of scrapers out there that will rip your content, put on their blog with no credit at all, and won't display any contact information whatsoever.
On those cases, you can clearly see that the guy is in bad faith, knows he is doing copyright infringement, but doesn't care because he thinks you will never catch him. This is the worst scenario you can have, and when it happens to me I consider getting a lawyer on the issue.
When the other person seem to be in good faith though, and puts a credit to the original, I will just contact the author and ask him politely to remove it.
Sure, it could send some traffic my way, but honestly the problems related with this practice are much larger than that small benefit.
Here is why: blogs that copy and scrape content are usually very small, so the traffic they will send my way is negligible.
The duplicate content effect is not that small, however, and is many small blogs do it Google will start noticing, and will possibly put a filter or even a penalty on my site or on some of my articles.
2. Yawza asks:
I wanted to know how do you set up contracts for guest bloggers or bloggers you may hire? Also can you provide an example?
For guest bloggers you don't need to have a contract, just a policy. Establish what kind of guest bloggers you are looking for, what content you need, what kind of byline they can use, how many links they can include and so on. Have that information written down, and whenever someone contacts you about guest blogging, you can just email it to the person.
Alternatively, you can also create a special "Write for Us" page on your site where you would display that information.
You asked for examples so here is my policy with guest bloggers:
I do allow guest bloggers on DBT, but only once per week at most
The guest blogger just need to email me his article. If I like, I will publish
The content must be unique, never been published before, and useful to bloggers
The guest blogger can have a byline in the bottom
He may include one link to his site, and one link to his RSS feed
Hired bloggers and writers are a whole different matter, however. You will need to clearly describe to them every detail related to your blog. Your goal is to make sure that their content will match exactly what your audience is looking for, and that the style will be aligned with you have been doing on the blog too.
Additionally, you will have to agree on the posting frequency, post length, on who answers the comments, and on the payment rate.
3. Saurabh asks:
I have a blog and I aggregate links with some of my commentary. Now I think that I am boring my readers (if any!) and am just aggregating links with my old commentary. How do I write some original stuff? Or aggregating is OK?
Interesting question.
Let's answer the latter question first. Aggregating can work sometimes, but rarely for blogs. In other words, if you want to aggregate news, make it a news aggregator website (doh!), and not a blog. Techmeme is the classic example of a successful aggregator.
Keep in mind that making a successful aggregator is a tough task, tough. First of all because there are established ones on most niches already. Secondly because it is difficult to offer something different and innovative. News aggregation is a digital commodity, if you will.
I would rather suggest that you keep working on your blog therefore, and focus on original content, which brings us to the former question.
How do you write original content? Find a topic that you either love or have a good knowledge about, open and word processor, and start writing!
Is there any opinion, idea, criticism, commentary or guide that you would like to share with other people? If the answer is yes, just write about it. If the answer is no, hmmm, then I am not sure if blogging is what you are looking for.
4. Tejvan Pettinger asks:
How big can a mysql database become? After 9 months, I have 500 posts. I'm wondering after 9 years, how manageable the mysql database will be.
I don't think this is a problem bloggers need to think about. MySQL databases are pretty robust, and the number of entries that a blog will generate, even a popular one, is very manageable. Just think that many large websites run on MySQL too (including Digg if I am not wrong), and they arrive to generate millions of entries.
5. Danny Cooper asks:
Why do you think RSS readers have become a popular metric for blogger success, after all RSS readers have less chance of actually viewing your website.
I think that the number of RSS readers became a popular metric for measuring the success of a blog because it represents the number of people that deliberately decided to get updates from that blog. It is like those subscribers gave a vote of confidence for the blog in question.
This number, therefore, should give you an idea about the quality of the content on that blog, and about the overall traffic levels, because the higher the traffic, the more people will end up subscribing.
The fact that RSS readers have a smaller chance of viewing a website does not affects its legitimacy as a metric for measuring the popularity of blogs. Sure it might be a point that the blogger or the webmaster will take into consideration, but the general public does not care if your subscribers will visit your site or not, and if your ad revenue will suffer from that or not.
Finally, I am not even sure if that is the case. I think that even if you offer a full RSS feed, the long term effect will be more and not less traffic on your website.
6. Transcriptionist asks:
I notice that you have put "Disallow: /feed/" in your robots.txt file.

Question 1) Do you know that you can put a "noindex" to your feed at "Publicize/NoIndex" at your FeedBurner dashboard and then remove this "Disallow" in your robots.txt and the "nofollow" that you have put everywhere on your blog to your feed and email subscription calls?

(For your information: View the source code of email subscription call landing page, it already has content="noindex,nofollow" by default. Then why the "nofollow" to email subscription calls also?)

Question 2) Won't too much of nofollow by author be stamped as over optimization and penalized by search engines? (While nofollow for reader generated contents like comments, irrespective of count, is accepted by search engines as optimization.)

Question 3) You have put "Disallow: /trackback/" in your robots.txt. Your URLs are either redirecting to their original URLs for single posts and pages or returning 404 for categories if trackback has been added to their end. Then what is the use of this command?
Answer 1) First of all I did test with no-indexing my Feedburner feed in the past, but I had better results with letting it be indexed, because it would rank well for some keywords, and send a good amount of traffic to the main website.
Secondly, the nofollow attributes on all my RSS feed and email subscription links is not to avoid those pages getting indexed, but rather to don't have my PageRank flowing to Feedburner on ALL the pages of my site. A sitewide link carries a lot of link juice, so I add a nofollow tag when that link is not editorial.
Finally, notice that even if your Feedburner feed page is no-indexed, your WordPress /feed/ page or xml versions could still be indexed, and that is something you want to prevent as well.
Answer 2) I don't think so. As long as you use the nofollow attribute with the purpose of not following links that you don't trust or that are not editorial links, you should be fine. That is what Google recommends after all.
Answer 3) I recently removed the trackback pages from the blog, so yeah I guess I could also remove that line from the robots.txt by now.
7. Ben Moreno asks:
How many hours a day do you spend on writing posts?

What is your strategy for finding content to write about each day?
I would say that I spend anywhere from 2 up to 6 hours a day writing content. It depends on the period. Some weeks are slow, and I just write my daily posts, so it takes 2 hours a day. On others week I will be working on a larger piece or on a new project, and on those occasions I write a lot.
As for finding content, I think that the best strategy is to have ideas and drafts saved way ahead of when you will need to write them.
For example, I have around 50 draft posts for Daily Blog Tips saved right now. Most have just the title and a brief description. When I don't know what I am going to write about, I just open that list and pick one.
How did I arrive to have such a big list of drafts? Every time an idea strikes me, big or small, dumb or smart, I write it down.
Browse all articles on the Q & A category
27 Responses to "Blogging Questions & Answers 24"
medyum

When you do monetary transactions with people over the internet, I assume they would come from different parts of the globe, what are the options available and what are the options do you use (For activities related to Blogging)?

Daniel Scocco

@Shelly, thanks for the nice words, I am flattered 🙂 .

Shelly lll BRICKS-n-MORTAR.com

Daniel, one more thing… as you know what endeavor our blog forays into, myself and my team wish to let you know that we would love to help you out in any Civil / Architecture related issue that you may have anytime/ anywhere. Just a small thank you gesture and nothing else! And you (this means only DANIEL SCOCCO and nobody else!!!) may take any content from our blog for your use (in case you find anything worth, that is 😀 ).

Shelly lll BRICKS-n-MORTAR.com

Dear Daniel,
Extremely extremely sorry. I heartily beg your pardon (refer comment nos. 10 & 22 above). I owe an apology for missing to read your reply in Q&A#22. Thank you for your detailed reply. And another big thanks for putting up a link for my ready reference to your reply to our Technorati account.
As a small token of appreciation, my entire team wishes your Freaked dot com domain to fetch you some reasonably high 6-digit sum, if not 7-digits. 🙂 (smiles!!!)

Rahul Jadhav

Hi Daniel, here are my questions
1. Is it right to put videos available on you tube in your posts by giving credits to the uploader but without his permission.
2. Can u tell why google penalised pay per post users last year by reducing their PR.

Saurabh

Again a thanks for answering the question. Here's another:

How much time does it take to get a thousand visitors on a blog/website? And how much time did you take to get a thousand visitors?

Daniel Scocco

@Shelly, I must have missed it. Do you have the link?

Saurabh

Thank you for answering my question! I have stopped that blog because I found the subject was not appealing to me (news), so I couldn't write original content on it.

But, I started a celebrity blog (because I am passionate about celebrities). Now I'd write there.

Ben Moreno

50 drafts huh? That is a good strategy. I keep only around 2-5 drafts right now. Then again I am not a full time blogger.

Thanks for the reply, I think I should save more of the things I think about too. You never know how good or bad a thought is until you post it and see the results.

Dianne Hansen

Hi Daniel,

Thanks for your help with Daily 32 template.

I'm still at work creating ads and linking them in. How can I employ a Paypal Buy Now Button on this template???

And please tell me what happened to all my widgets that were in WordPress default template? Can I reinstall the widget that contained my Facebook profile? It doesn't show up! Neither do my Ezinearticles.com articles…

What to do?

Thanks so much. I really like your posts. Great teacher.

Sohail

Great answers. In my case i spend less time on writing content and more time on marketing the blog because my blog is pretty new there.

MLRebecca

I'm glad you addressed Danny's question about RSS subscriptions. I have also wondered about the importance of RSS subscriptions when those readers don't visit the site. However, you're correct in stating that it proves your subscribers found enough value in your content to subscribe. Thank you for addressing this!

Jodith

RE: Question #2 – one other thing you want to put in writing when you hire a writer (or really, even when you have a guest blogger) is who the copyright belongs to. Does the person who wrote it own the intellectual property rights or does the person that hired them to write it. If I allow anyone to reprint my posts, or write a post for someone else, I always make sure that I retain my copyright and they only have a limeted license to use the post once in the manner specified and not in any other manner. Always make sure you cover your rights, if you're the one doing the writing.

Tejvan Pettinger

Thanks Daniel!

Franklin Bishop

Great questions and answers. I always look forward to this post every week.

Destination Infinity

When you do monetary transactions with people over the internet, I assume they would come from different parts of the globe, what are the options available and what are the options do you use (For activities related to Blogging)?

Destination Infinity

Angel Cuala

Another series of Q & A, Daniel. However, I would like to have a follow up question on item # 1.

You said: "When the other person seem to be in good faith though, and puts a credit to the original, I will just contact the author and ask him politely to remove it.

Sure, it could send some traffic my way, but honestly the problems related with this practice are much larger than that small benefit.

Here is why: blogs that copy and scrape content are usually very small, so the traffic they will send my way is negligible."

Does this mean one should still ask permission to you if he will use a part of your post, say a quote? Or you are talking only about the whole content?

Thanks!

Shelly ||| BRICKS-n-MORTAR.com

Daniel,
Can't figure out why you didn't answer my query posted around 4-5 weeks before?!!!
Was it too dumb to ask?

TechZoomIn

Hi Daniel,

Thanks for ans ing my question.

Alex Fraiser

The last question is very important, and it's something a lot bloggers don't think of, and then their blog starts to die out because they aren't posting. My blog is only about 2 days old from when I bought it, and I managed to collect 12 posts in my drafts so far. Will help me out a lot down the line if I start getting writer's block. 🙁

Rajaie AlKorani

"dumb or smart, I write it down."

I like that. It shows that nobody just gets amazing ideas for posts out of thin air. It also tells us that your human, Daniel 😛

SEO Genius

Great series again.

I have to agree with your strategy's for thinking of new content you do the exact same as what I do. I think what you have to do is take advantage of those days when your feeling very creative and you can think of 10-20 article headlines in that one day.

Now don't just remeber them open up the admin in wordpress and save them as draft posts, I too have about 25 drafts saved which are all just titles and some a little brief description of what that article will be about.

It helps so much when your feeling less creative and perhaps stuck on something to write.

Kathy @ Virtual Impax

PRICELESS as always! I've been exploring the guest blogging issue and your advice there is golden, as usual!

Daniel Scocco

@Roberto, no, I go with the flow.

Roberto Montanez

A follow up to question #7:
Do you use a post schedule?

SlamBlogger

As always, love the Q+A. Here's one for you:

How do you feel about Facebook Connect? After it launches, would creating profiles for users on your own site be pointless?

Medical Transcriptionist

Thanks Daniel for clearing all those queries.

Here is the one for this week:

It has been a long time since we had a video post on SEO. When to expect the next one?
Comments are closed.