Blogging Questions & Answers 2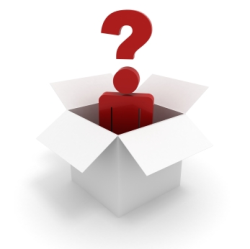 It is time for more Blogging Questions & Answers. You can ask your questions either through the comments on this post or via the Contact Form.
Remember that all questions will be answered, so if your question is not here it will probably be featured next Wednesday.
1. Blogstheme.com asks:
How can I get more links to a blog about making money online? This seems to be the hardest part when you are starting off a new blog.
Getting links to a new blog is hard regardless of your niche. It was easy some years ago when some niches were unexplored, but today you have blogs covering virtually any possible topic on earth.
If your blog is in the "make money online" niche it might be even harder, because this is one of the most crowded niches. Darren has an interesting video post on this subject titled "Make Money Online Blogs — Should You Start One and How to Choose a Profitable Niche."
Now if you are looking for some practical advice I would need to list the basics: write some pillar articles, use blog carnivals, leave comments on blogs that "dofollow," use social bookmarking sites, email bloggers on your niche letting them know about your blog and so on. These are what most people use on the beginning, and it works pretty well if the content is there.
2. Lincoln asks:
Are tags really worth the time needed to invest in them? Now that WP has native support for them I'm beginning to wonder now if this isn't really an overhyped feature that has little to no SEO benefit.
Tags can be used to complement your categories and to offer another navigation option for readers. In that respect I believe they can be useful, depending on your layout and theme.
Using tags for the SEO benefits, however, is not that straight forward. Some people argue that they can be used to increase keyword density since you are able to hand pick the tags and place them hyperlinked at the bottom of every article. Personally I think that the SEO benefits from such practice are minimal.
Very few authority and popular SEO blogs use tags. I also tested it on my blogs, including and removing the tags for a period of time and tracking the rankings and organic traffic for related keywords. The overall impact of tags on such factors was not noticeable. SEO is not an exact science though, so the best thing would be to test it on your blog and track the results.
3. TechZilo asks:
I'd like to know how you get high-profile sponsors….coz of your content, or bargaining? Also, do you think guest blogging is a good idea to drive traffic to my blog? In relevant, 80k PView blogs? Which give a link at the end?
In order to get high profile sponsors you need to have several things in place: good traffic and exposure on your niche (which is related to the content), a professional looking theme, a focused audience and so on. I wrote an extensive article on the topic titled "How to Find Advertisers for Your Website." There you will find pretty much all the tips I gathered on this subject.
Regarding your second question, yes I think guest blogging is a very good way to drive traffic and gain more readers. Relevant blogs with around 100,000 monthly page views sound like an excellent place to start. Try different blogs, different articles and different strategies and see what works best on your case.
4. Vijay asks:
I am writing educational blog on Software Testing. But last week I saw one web site under my niche that is posting many of my full posts as it is. What I can do in this case. The web site owner is giving link back to each of my post but I am concerned about the SEO. What should be the action plan in such cases?
I had similar problems in the past (in fact I have a related post coming soon). The best way to approach this situation is to contact the person who is ripping your content privately, and ask him politely to remove your content.
If there is no contact information on the site, perform a whois on the domain name and try to contact the registrant. If that does not work either you will need to contact the hosting company directly (you can discover that by taking a look at the name servers that appear on the whois information).
Honestly, you will notice that as your blog grows it will be difficult to track and remove all the scrapped material. I am still trying to figure it myself. You can also read an article we published sometime ago titled "Blog Plagiarism Questions & Answers."
5. Adnan asks:
Have you ever thought about selling out? Do you think that it's likely that DailyBlogTips will be changing hands in the next year or 2? If you were selling your blog, how much would you value it at currently?
While I am not looking to sell the blog, I had a couple of people coming to me with offers. The offers were pretty low though, so it was not even a negotiation. Personally I do not think that DBT will change hands in the near future.
If I was to sell the blog today I would set the minimum bid at $50,000. Some time ago NetBusinessBlog.com was sold for $13,000 if I am not wrong. The blog had 1,500 RSS subscribers and traffic was not close to mine as well, so I figure four times that price could be reasonable. DBT is also making around $2500 monthly with a very subtle monetization strategy, meaning that the buyer should be able to recover the investment within one year or so.
Anyway this is just speculation. The blog is not for sale since I have a really good time writing here and interacting with the community we managed to build.
6. Jorge Camoes asks:
So, the question is, do you think that bloggers from Portuguese or Spanish speaking countries should have at least a secondary blog written in their native language?
Interesting question, especially because I asked that to myself already. I am fluent in Italian, Spanish, Portuguese and English, and I always wonder if I am limiting my potential by writing in English exclusively.
I think we must consider the two sides of the coin here. Blogging in English enables you to reach a bigger audience, and it also gives you the opportunity to reach top social bookmarking sites like Digg or Reddit. The English-speaking Internet is the most advanced one, though, so you will have a lot more competition as well.
Blogging in your native language might limit the traffic potential, but it will also be easier to affirm yourself as a leader in your niche and to attract attention from local companies and press.
So yeah, it is a dilemma. Personally I think that if you have fluency in English that is the language you should go with. The monetization part plays a big role as well. It is much easier to find advertisers if you have a blog in English, and I prefer to have my AdSense clicks in US dollars….
7. Cindy asks:
Is it better to keep the same tagline for a long time, or to change it occasionally (e.g., every few months)?

If you have a very good tagline I would keep it for a long time. After all you want that tagline to stick in people's mind. When I think Slashdot I think "News for Nerds." I doubt I would if they had frequently changed the tagline, though.
8. Matt asks:
Does commenting on other blogs really increase traffic to your blog?
Yes, and apart from getting some new visitors it is also a good way to interact with bloggers on your niche. Obviously do not expect hundreds of visitors coming from your comments (I remember one time I got 400 visitors from a first comment on TechCrunch, but that was a single event and I never managed to repeat this success).
If your blog is new I would set a goal to comment on at least 5 new blogs every day. Make sure to add value with your comments also and not just post one-liner stuff promoting your blog.
9. Kim asks:
With all of the different ways to monetize your sight nowadays, what are your top 3 recommendations or services (ie. is Google Adsense really the way to go for starters?) for a website to use to make money?
For a new blog I would recommend as few ads as you can have. There are opposite views on this issue, but I believe that you should build credibility and a loyal readership before monetizing it.
That being said I would start with AdSense and see how it performs on your niche (i.e., track CTR and cost per click). Over the time (after six months or so) I would consider moving towards direct advertising deals.
Depending on your niche and topic you could also explore product related ad networks like Chitika and affiliate programs.
10. Karthik asks:
What were the 5 most important steps you took to popularize this blog?
1. Original and useful content
2. Networking with other bloggers
3. Proactive promotion strategy (i.e. I tried pretty much everything available, tracked results and adapted accordingly)
4. Consistency
5. Patience
Browse all articles on the Q & A category
23 Responses to "Blogging Questions & Answers 2"
voproth

i want to know is there any theme/tool is avialable through which i can get private message deleivered to my mail id like comments w/o publishing on blog it self. is threre any blogsite that offer this facility

answer can be posted here or mail to my e-mail id

Tibi Puiu

Hey Daniel, great feedback for your readers. I've got one question as well: "Do you find payed blog reviews ethical? Would you do any if the opportunity rose ? (i.e. money)."

Karthik

@Daniel
Thanks for the mention and answering the question at the same time 🙂

Could you slightly elaborate on the Proactive Promotion Strategy bit? That's where I'm pretty much stuck, or so I would have myself believe 😉

Thanks again!

Bill

Got a quick question that slightly relates Vijay's question: I've got a post about connecting and dealing with iPod A1238 on Ubuntu. Of course, this is MY original post, my content and so on. When you google iPod ubuntu a1238, to this date, 'Read A Blog"s link comes up first instead, whereas mine comes up only the third. I believe it's unfair to me, even though I did submit my feed to them and they do link back to me. Since this is my content, I strongly belive MY link/site/blog should come up first.

vijay

Thanks a lot Daniel. You really made me a bit free from the Copyright issue. I can more concentrate on my content writing rather emailing those evils about content theft.
I still have some doubts like what would be the SEO effect of such content theft. Like on my site I was writing original content and as my site is new I have 0 Google PR. Then what if someone having higher PR than my site steals the content and post on his/her site? Will that hurt my site badly to index those pages? Will removing those content by those evils will help me to get back indexed well in search engines?

I think I am going a little bit deep but hoping you understand my concern..

Bill

@Lincoln: yes, the Tag Cloud is indeed an excellent tool.

Lincoln

Ooooo I got a mention! 😀 Thanks for answering the question!

Bill, I already use a tags cloud. 🙂 One thing I like about it is that it gives me a good sense of what my favorite topics are, and where some topics might need more attention, so it does have its uses.

Bill

The topic is 'how to make money', but not monetizing it…How can one talk about making money online, yet not doing it him/herself? Ok, maybe blogstheme is making money on some other blog?..I think I got it now 🙂

Daniel

The topic of his blog is "how to make money online."

Yet he is not trying to monetize that blog, but rather to generate traffic and links to it.

Hope this is clear 🙂 .

Bill

'not asking how to make money, but rather how to get links to a "make money online" blog' – I'm sorry, but I'm having trouble understanding the difference. Please guide.

Daniel

Bill, I believe blogstheme was not asking how to make money, but rather how to get links to a "make money online" blog.

Good answers though, I agree with most of them, and thanks for the nice words.

Bill

I'd write the name of the person you're refering to. This way, I know that you're asking Daniel and not me. If it is indeed me, then you can actually see it at my blog.

Jaseem

I have a question to ask you. How much RSS subscribers did you have in first week of this blog. I'll be happy if you me your feedburner graph

Bill

To Blogstheme: I'd suggest not even worrying about making money now. Let it flow: get some traffic first, then some 'steady'/unique traffic, only then worry about making money. And don't start your Adsense campaign to the fullest: put one block for one week -> check how it goes the week later. If you still have the same amount of subscribers -> put one more and so on.
To Lincoln: I believe using a TagCloud on your sidebar would be a good practice. This way, the readers are presented with all the tags and can hand-pick the ones they want to read about.
To TechZilo: guest blogging is one of the best things bloggers can implement; when creating a blog/post, it's important to please the reader as much as possible, and having to register in order to post a single comment would be a real turn-off.
To Vijay: since this is basically a copyright question, I totally agree with Daniel; contact the poster/ripper politely; if doesn't work, be a bit more aggressive; after all, it's your content and your money in a long run.
To Adnan and maybe to Daniel, too: please do not sell this blog. We count on YOUR thoughts and tips, and we don't know what to expect from any new author. Also, you've all these subscriptions, don't let them just vanish…
To Jorge Camoes: hey, if you can manage two or more blogs AND update them regularly, it's a great idea.
To Cindy: it's all about focus and credibility. Will changing the tag line result in potential distrust from your visitors? If not [most likely not], then will this tag line keep you going?
To Matt: well, I'll find out if this comment will bring me any traffic tomorrow. I hope it will b/c I spent about half-hour on both reading this post and replying 🙂
To Kim: just like with Blogstheme, I wouldn't recommend you go for ads for the first month or so. Usually, when I come across blogs/websites full of ads knowing that the site is new, it just spells MFA to me, and I either hit the Back button, Ctrl+W or Alt+F4 [depends on the browser].
To Karthik: sorry, can't really comment on your question since it pertains to Daniel. However, after a careful review of Daniel's response I have to say that I share the very same concepts.

Meraj Khattak

Extremely beneficial. I enjoyed your every answer and it increased my knowledge.

Good work Daniel, keep it up.

Scoot

I personally think that too much effort is put into tags and seo. I believe a person can build a blog and do well if you have good content, regular readers, and like you said some patience. If you're bringing in readers from the search engines that find something they weren't looking for, they leave and never come back. I'm a relative newbie, so consider the source.

Ravi

@Keith:

One thing that may be hurting your site is that you are displaying your feed count — which currently shows only 1. I've heard you should hold off until you have at least double-digit, if not triple-digit numbers to prevent people from wondering why the count is so low otherwise.

For example, I visited your site and thought the design was unique and effective, your content thorough and useful, and it looked to be properly monetized. But then I saw that lonely 1 and it made me question myself. I know they say large numbers appear as social proof and make people more inclined to subscribe, but I think the exact opposite also holds true.

Anyhow, I subscribed, so the number (should you decide to keep displaying it) will go up :-).

Ravi

Daniel, I love these "series" of posts that you do, like this and the Blogger Faceoffs. With that said, here's my toughie…

"What do you think are realistic expectations for a newly (re-)launched niche blog? What are good benchmarks (for example) 6 months down the line in terms of subscribers, page views, PageRank, etc to aim for?"

I understand that it can differ greatly based on effort and quality of content, but I'd like to hear your opinion of what a blog can realistically expect if they work hard at it (if you're willing, maybe some of your stats at that point in this blog's life?).

Thanks!

Mer

I've got a question about stumbleupon and their ilk. I have a post that was stumbled many weeks ago, and kind of, sort of, almost went viral, but not quite. The nifty part is, it keeps coming back! It's getting attention in several different communities, and about once a week for a while now it's traffic ramps back up to interesting but not earth-shattering levels, either by a new link or being re-stumbled. In grand terms, it's pretty modest, but do you have any suggestions on how to leverage the post-that-wouldn't-die? Or am I describing the beginnings of something going truly viral? Or, it just occurred to me, is this just the nature of stumbleupon traffic, that it cycles and just keeps rolling along like this?

Any wisdom you can impart would be greatly appreciated, thanks!

Daniel

Guillermo, también creo que el tiempo mínimo para ver se un blog tienes futuro sea de año. Pero tenemos casos de blogs que obtuvieron un numero muy grande de visitadores en no mas de dos o tres meses.

Además usted dices que el mercado español es chico, pero hay algunos blogs en español que son increíblemente grandes, como el xataka.com (150k RSS).

No se, todavía pienso que las dos estrategias (ingles o lengua madre) pueden ser buenas.

_________________

I was just saying that Spanish is not such a small market after all, with some blogs having over 150k RSS subscribers.

So overall it is not clear what strategy is better, to write in English or to go for your native language. It depends on more factors and would require an individual evaluation.

Guillermo

Veamos… Ya que el autor dice dominar el español, voy a tomarme el tiempo de dejar mi comentario en mi idioma madre.

Yo creo que el tiempo real para determinar si un weblog es exitoso o no es, al menos, un año. Es lo que lleva, según mi experiencia, madurar un weblog. Aquellos que quieren abrir un weblog hoy y tener 1000 visitas unicas mañana… pues son ilusos y van a dejar de escribir pronto.

Para los que escribimos en español no existen alternativas de monetización que no sean AdSense y Amazon. Nadie quiere perder tiempo en un mercado tan chico como el nuestro.

Aún así, escribir en español para un nicho bien determinado (como el mío por ejemplo!) puede ser provechoso con el tiempo. Depende de tus habilidades.

Sorry guys, this comment is just for the spanish elite! 😉

Keith

Great article… I am struggling to get my site off the ground and these tips have been extremely helpful. Keep up the good work.

My question for this post is "What is the best method to have your content added to the popular link tracking sites like Digg, Stumble Upon, Technorati, etc…?". I know that this is the quickest way to give a website a "shot in the arm" when it comes to visitor volume but I am struggling to get my content on these sites.

Thanks in advance!

Eli

Wow. Now that's an article. Lot's of really informative information here 😉 I'll read the rest of it now! 🙂
Comments are closed.