Blogging Questions & Answers 19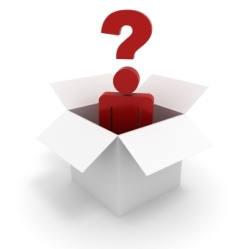 I hope you guys had a good week. Here comes a batch of questions and answers to close it with a cherry. If you would like to ask a question, just leave a comment below.
1. G&D asks:
You recently wrote on a post: "You didn't ask about this but I feel like advising: once you get a basic understanding of blogs and and web, get your own domain name and web hosting. Why put your efforts on a property that is not owned by you?"

Does "getting your own domain name" mean paying the $10 or whatever it is just to not have "blogspot" in my blog url? Or is it more than that? Could you please elaborate on this (and the second point)? And feel free to clarify like you're talking to a 5 year old, b/c that's pretty much how I feel right now in blog land. Thanks!
All right let me explain this in more detail. When you register for a free service like Blogger, the company behind it (Google in this case) is basically letting you use their domain and platform for free. Why they are so generous? They are not. They expect that if many people end up using their services, somehow they will be able to make money from it, by adding advertising for example.
For Google this monetization part is particularly efficient. They don't even need to put the ads there. The users will do it themselves (e.g., via AdSense), and Google will take its share anyway.
If you are just getting started on the Internet, creating your first websites and blogs, then using one of those free hosted services is perfectly OK. They will let you learn the ropes, while not spending a dime.
Once you get a good grasp of what is going on, however, I firmly advise you to buy your own domain name. Why? Because if your blog is hosted on Blogger, and your URL is myblog.blogspot.com, you don't own it (Google does!). One day Google could say that you are violating their terms of service, and they could instantly remove your blog from the Internet. Boom! You just lost all the text, images and other content that you had put there. Not a cool thing is it?
A second reason for having your own domain name is that you will be hosting the website yourself (or hiring a hosting company) and this will give you a much wider range of features and possibilities. In other words, you will be able to create a more professional and customized website.
So now you are convinced right? Let's take on the second part of the question then. What exactly is "to buy a domain name"? It is basically when you go to a registrar (a company that is allowed to manage the registration of domain names), find an available domain name, and decides to buy it. Examples of domains include google.com, 111.com and wood.org. Once you buy the domain, it will be assigned to your name, and you can create a website on that domain, or point it to an existing one.
You will then need to pay an annual fee for the maintenance, but as long as you keep paying that, the domain will keep being yours.
2. Farrhad asks:
Hi Daniel!
It would be great if in your next set of Q&A you posted a short review of my site as you did in this post 🙂
Sorry I am not doing reviews anymore. It is not the purpose of this Questions & Answers column after all.
3. Satish asks:
When I search for a particular article of my blog in search engine, some other irrelevant articles (of my blog) also come in the list, because, the article which I search will be listed in some other articles "RELATED POSTS" section and the search engines may be indexing them and thus showing the irrelevant articles in the SERP.

Can you suggest me some ways to get rid of it? And I am not sure how to apply nofollow to RELATED POSTS section
I am not sure if nofollowing those links would solve the problem. If you search for "abc xyz," which is the title of the article you are looking for, those other articles will still have that text on them, even if the link is nofollowed.
Overall I don't think this is a problem though. After all the article that you are looking for should always come on top of the SERP, while the other ones below it, right? In that case you just need to ignore the others.
4. Transcriptionist asks:
You have placed an email subscription option at the end of each post and the results could be marvellous except that many of those who subscribe fail to activate the subscription. Did you notice that?
Yes this is a common problem with double opt-in subscriptions. I really wish that Feedburner would give us the possibility to go with single opt-in subscriptions.
Right now we don't have that option though, and we got live with that. I find that around 25% of my new email subscribers fail to confirm the subscription. A big number? Certainly. Does it compromise the whole thing? Not at all, the other 75% are becoming active subscribers.
One thing you could do to amend the problem is to email those unverified subscribers to remind them. I talked about that on the article Recover Unverified Email Subscribers.
5. SEO Genius asks:
Again on the subject of traffic i have now started to focus more on building traffic rather than anything else. Having just started using SMM (Social media marketing, for anyone that doesn't know) i have seen a large increase in traffic with SMM bringing in more traffic than my search engine traffic. My question is do you yourself depend much on social media traffic?

If you can, could you break down where your traffic comes from? I am starting to assume that many succesfull blogs like this one and problogger, John Chow, dosh dosh depend largely on the social media aspect of marketing more than SEO or direct traffic is this true?
I think the the answer for this questions varies a lot, depending on the blog we take into consideration. There are successful blogs out there that rely heavily on social media for traffic generation. ArsTechnica is an example, they hit the front page of Digg every other day. I would estimate that at least 40% of their overall traffic is coming from social media (which should probably be their highest source).
Other blogs, on the other hand, will rely less on social media traffic and more on repeat traffic and on subscribers. The blogs you mentioned are examples of those, and I would estimate that social media account for 20% of their traffic, if that.
On other blogs yet social media traffic will have very small impact. There are some tech blogs out there that rarely get exposure with social media, and yet their organic traffic is insane.
As you can see, we have all sorts of traffic generation strategies around. You will need to figure which one you want to use, and which one will fit with your blog and with your goals.
As for Daily Blog Tips, social media is not a big source of traffic (not counting traffic coming from other blogs). I would say that around 15% of my overall traffic comes from social media.
6. Save, You Fool! asks:
How many email addresses do you maintain for the blog? I am going email account crazy with one for admin items (like account details for services tied to Save, You Fool!, e.g. sitemeter), one for visitors to contact me from the blog, one for ad programs accounts, one for a php script that requires an email address…i'm curious how many you maintain and how you use them (while keeping spam to a minimum)?
I use only one account for every blog or website that I own. I would also go crazy if I tried to have one for every aspect of the blog 🙂 .
One thing I do that really helps, though, is to redirect all my domain specific accounts to a Gmail account. It allows me to control all my email from a single location.
7. Yuen asks:
What do you think about multiple language blogs?

Writing two languages in a blog and two different domain for two different language. Which one better?
I think that having two languages on the same domain is better. You can use a sub-folder for each, so the websites would be completely separated anyway.
The positive aspect is the fact that all your backlinks would get combined, which is healthy under an SEO point of view. Secondly, it should also be easier to manage to blogs on the same domain.
8. Matej asks:
I have WordPress installation on http://www.mysite.com and also on http://www.mysite.com/something-related, separated.

How Google looks at them, like 2 separated sites or not? When someone links to one of these 2 pages, can the other one get some link juice to?
That is exactly what the last question was about.
Google will see everything inside mysite.com as a single website. So all sub-folders will still be seen inside the main website. Backlinks to any of those folders will pass link juice to the others (provided the internal link structure is an effective one).
Notice that the same concept does not apply to sub-domains though. So blog.mysite.com would be seen as a separate website.
Browse all articles on the Q & A category
23 Responses to "Blogging Questions & Answers 19"
medyum

Question 2) Won't too much of nofollow by author be stamped as over optimization and penalized by search engines? (While nofollow for reader generated contents like comments, irrespective of count, is accepted by search engines as optimization.)

Question 3) You have put "Disallow: /trackback/" in your robots.txt. Your URLs are either redirecting to their original URLs for single posts and pages or returning 404 for categories if trackback has been added to their end. Then what is the use of this command?

Rich

Hi Daniel,

Is it worth my while to pay to get into the Yahoo! Directory? I've got a successful site that already earns me six figures, so I can afford it. But will it really help any?

teamray

are you a programmer ?

i ask this because i notice you release themes and plugins

if so what are some great resources for theme development?

Farrhad

Hey Daniel!

To make my question compatible to your guidelines i have rephrased it:

5 Things You Love and Hate About My Blog 🙂

Hope this one gets accepted!

Thanks!

Jean Boucher

@ Danny Cooper,
I think the number of Response to post in general is a better indication than Feedburner readers… my 2 cents

Shoto Azikuri

Hi Daniel, i have one answer which tracker are you using?

I think Google Analytics is best, how i can use this on my wordpress blog?

or is there any other better tracker?

tyronebcookin

sorry, I meant social bookmarking plugins!!!

tyronebcookin

When it comes to media wordpress plugins like 'share this!' and Socialable, which ones work the best?

Or which one would you pick between the two above and why? And how much traffic do you think it generates?

Thanks!

Lex

Very useful info.Keep it up

Matej

@Ali Hale

I must say, cool site design 🙂

Nick Stamoulis

These are awesome answers… you're the blog guru! 🙂

Ali Hale (from Alpha Student)

Hey Daniel,

Great answers as ever! Can I ask a quick question?

If you launched a new blog tomorrow, how would you go about getting readers in the first two weeks?

(I feel like I'm battling my way forwards with my newest venture, Alpha Student – guest posting, commenting, forum posts etc – and I'd forgotten how hard it is to get a new blog rolling!)

Matej

Thanks Daniel

Jani

Hi Daniel,
what I'm interested about is why the Stumbleupon traffic comes in huge amounts for some day and then almost stops?

Thanks

Angel Cuala

I really like this portion of your blog, as readers like me are really learning a lot. I already asked you once and your answers satisfied me.

Meanwhile, your reply to G&D confirms to me that I am on the right path. I am working so hard to re-direct most of my posts on my blogspot blogs to my WP paid hosting blog.

However, two simple questions suddenly came into my mind. Why would Google suddenly remove a blogspot blog from the Internet if Google is earning from it? Will there be a chance that a blogspot user be sent a warning first so he can correct the mistake?

Just hope you have time to answer this even on simple sentences through a reply to my comment.

Thanks!

Franklin Bishop

Nicer questions than answers. I know so many bloggers have questions these days and are just not enough people to answer their questions. That is why I have decided to make my own blogging school so that no one will ever feel like they do not get any answers from bloggers. I do not see a lot of questions and answers anymore but I'm glad you are sticking with it to help everyone out.

Ben Moreno

Daniel,

How many hours a day do you spend on writing posts?

What is your strategy for finding content to write about each day?

G&D

Hi! Thanks so much for answering my question–your feedback is very helpful!

Medical Transcriptionist

Thank you Daniel for answering my question.

Here are my questions for this week:

I notice that you have put "Disallow: /feed/" in your robots.txt file.

Question 1) Do you know that you can put a "noindex" to your feed at "Publicize/NoIndex" at your FeedBurner dashboard and then remove this "Disallow" in your robots.txt and the "nofollow" that you have put everywhere on your blog to your feed and email subscription calls?

(For your information: View the source code of email subscription call landing page, it already has content="noindex,nofollow" by default. Then why the "nofollow" to email subscription calls also?)

Question 2) Won't too much of nofollow by author be stamped as over optimization and penalized by search engines? (While nofollow for reader generated contents like comments, irrespective of count, is accepted by search engines as optimization.)

Question 3) You have put "Disallow: /trackback/" in your robots.txt. Your URLs are either redirecting to their original URLs for single posts and pages or returning 404 for categories if trackback has been added to their end. Then what is the use of this command?

SEO Genius

Excellent edition of blogging Q&A and thanks again for adding my question to this edition and previous editions and answering them too.

Thanks Daniel, good job.

Daniel Scocco

@Danny, those questions were coming from "Blogging Questions & Answers 15". We have quite a back log of questions.

Danny Cooper

Darn you didn't answer my question from last week, but I'll ask another anyway.

Why do you think RSS readers have become a popular metric for blogger success, after all RSS readers have less chance of actually viewing your website.

Farrhad

As usual, my shit luck 🙁
Thanks anyways!
Comments are closed.