Blogging Questions & Answers 14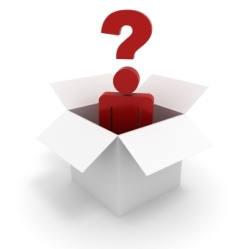 Another set of answered questions is live. If you submitted one in the past but it is has not been answered yet, just hold tight. We have a small back log of questions, so sooner or later I will arrive at yours.
If you want to ask a question, you can do so by leaving a comment on this post.
1. Medical Transcriptionist asks:
I am getting this error sometimes when I try to login to my dashboard: "MySQL server has gone away on line: 124″

It won't let me in when I get this error and after some time it gets resolved on its own and I'll be able to login without problem.

Do you know what this error is and how to fix it?
I never came across that problem before. If the website keeps working, and only the admin panel reports that problem, it could be something related to WordPress itself (and not to the server).
Try de-activating all plugins when you manage to log, and see if the problem stops appearing. Then re-activate them one by one to see if any of them is causing the issue.
If this does not solve the problem, and if you are using an older version, you could consider updating WordPress as well.
Let me know how it goes.
2. Hobbies asks:
I'm curious why you release wordpress themes? Back in the day most people were releasing themes for SEO purposes, but you don't seem to be doing that with your themes. Just providing a friendly resource for your readers?
This is one logic I follow: if something helps my readers, it will help the blog as well on the long run.
On a more practical level, the WordPress Themes section has become one of the most popular on the blog (both in terms of traffic and backlinks).
I am sure that is also helps me to get more readers and subscribers, especially due to the topic of the blog. Suppose someone comes across one of our themes, likes it, and decided to download it. He will inevitably visit the site, and perhaps he will look around. Then if he read some posts and likes it, there are good chances that he will return later for more, or perhaps even subscribe to the RSS feed.
3. Jagdesh asks:
I wanted to ask is it possible to add reciprocal link to a free WordPress blog and if it is how may I do so.
A reciprocal link, or link exchange, is when two different websites, owned by the same person or not, place a link pointing to each other. So site A puts a link pointing to site B, and site B puts a link pointing to site A.
So to put a reciprocal link on a WordPress.com blog you just need to find someone willing to exchange it with you, and add it to your Blogroll or to any other section you find suitable.
Do I recommend you doing it? No, unless the two sites have some relationship (say a network) or unless they complement each other's content and therefore the link exchange would provide genuine value for the visitors.
If that is not the case and you want to exchange links to improve your search rankings, you might end up getting penalized.
4. Dave asks:
I would like to hear your thoughts on the various options for breaking up content. I've experimented over the years with full feeds vs. summary feeds, and using the "more" tag.

I ended up not liking sending summary feeds as it just came off to me at least as a bait and switch. Kind of a "I want to provide you good content, but only if you come to my site". That being said, you usually want good site traffic, and if you send full feeds, then you have to try harder to get folks to click through to your site.

I've also used the "more" tag, being able to put it a little further down in posts than the summary usually breaks. I can also use "more" sometimes, but not always.

Where I've ended up is sending full posts through my feed, but using the "more" tag for long posts. This helps drive traffic to my site for higher value content posts (they are usually longer), but still send full feeds for everything else. It also helps a long post not eat up so much real estate on the front page of my blog.
I have a clear opinion on the issue.
I would always go with full feeds. Feedburner did a small research a while ago, and the click-through rate on the feed links was about the same on both partial and full feeds. In other words, even if people had the full content on their RSS reader they would still click to check out the website (perhaps to see the comments or to leave one).
The only case where I would use partial feeds is on a site where my sole goal was to make as much money as possible, and where I didn't care for increasing the number of RSS subscribers.
Even in that case though you would need to experiment with using full feeds AND ads on the feed, to see how much money you would make using that.
5. Fabio asks:
No matter how hard I try or push it, there's no way to move my feed readers from approx 200. They grew pretty fast (0-200 in 4 months) but since April they just seemed to stop. . I stick to my topic, I push it, write about it, ask reader after posts, I've explained what they are, how to use them, I give two ways of subscribing, but nothing seems to work… What's going on? Do you have any possible explanation?
By the way you described the problem, it looks like you are preaching to the converted. You mentioned that you stick to your topic, that you engage your readers and the conversation and so on. Well, those are all tactics to retain your current readers, and not to gain new ones!
Provided the good content is on the blog (if you are not sure, work harder on that first) you need to promote it to a wider audience.
First of all identify who is your target audience. Who is going to be interested on your content?
Once you have that, think about where those people hang out on the Internet. Are there forums for that? Are there mailing lists? Are there larger blogs that cover that topic?
List those places, and then work to get your site exposed there, no matter what.
Try guest posts on larger blogs that might have a related audience, get involved on the forums, and link back to your blog once in a while, contribute to the mailing lists and put a link on the footer of the emails, push your articles on niche social media sites and so on. You get the idea.
6. Rosemary asks:
I am new to blogging and love it. I officially have an archive today! I would love to know more about FEEDBURNER. I use Blogger exclusively and would like to know if burning my feed with feedburner would help or hurt me. I don't have ads on my blog…but someday I might. I have a friend who uses the FB site and it takes ages for her new posts to show up in my Google RSS reader. I can't imagine why anyone would want to receive posts by email either.
You didn't ask about this but I feel like advising: once you get a basic understanding of blogs and and web, get your own domain name and web hosting. Why put your efforts on a property that is not owned by you?
As for Feedburber, I think it will just help you. Your feed will become more user friendly, you will be able to add some advanced features to it, and they will also provide a good amount of statistics.
If you are worried that your Feedburner feed page will interfere with your SEO, you can opt to not have it indexed by search engines (click on "Optimize" under the Feedburner control panel).
Finally, just consider that only 5% of the web surfers use RSS, while pretty much 100% use email. Why would you want to limit yourself to those 5%?
7. Satish asks:
Please visit my blog http://technotip.org and please tell me any three things that you first notice when you enter my blog.
I am not sure if similar questions are appropriate for the Q&A column. You are basically asking me to do a quick review of your website. If everyone starts asking that there won't be much value for the other readers to check the answers I provide.
That being said I will try to do this once, since I promised to answer to all questions:
1. I see that you are going off topic a bit. You cover technology on your blog right? The featured post though is talking about a health tip?
2. The overall look is clean and professional, nice choice for a theme 😉 .
3. Perhaps too many ads for a new blog. I would limit myself to the 728×90 and the 300×250 units.
Browse all articles on the Q & A category
18 Responses to "Blogging Questions & Answers 14"
SATISH

Hi Daniel,

Here is my question again….

When I search for a particular article of my blog in search engine, some other irrelevant articles( of my blog) also come in the list, because, the article which I search will be listed in some other articles "RELATED POSTS" section and the search engines may be indexing them and thus showing the irrelevant articles in the SERP.

Can you suggest me some ways to get rid of it? And I am not sure how to apply nofollow to RELATED POSTS section, as I am using

Farrhad

Hi Daniel!
It would be great if in your next set of Q&A you posted a short review of my site as you did in this post 🙂
Thanks in advance!

G&D

Hi! I'm very new to blogging (and jumped right in w/o lurking first) so I feel fairly ignorant when it comes to anything beyond writing a post and reading/commenting on other people's blogs. Which is why I have subscribed to your very informative blog, and am slowly learning. You gave the following feeback above:

"You didn't ask about this but I feel like advising: once you get a basic understanding of blogs and and web, get your own domain name and web hosting. Why put your efforts on a property that is not owned by you?"

Does "getting your own domain name" mean paying the $10 or whatever it is just to not have "blogspot" in my blog url? Or is it more than that? Could you please elaborate on this (and the second point)? And feel free to clarify like you're talking to a 5 year old, b/c that's pretty much how I feel right now in blog land. Thanks!

Al

Hey Yuen, thanks for your help. But I still don't know how that'll affect me in terms of hosting a blog…

Sunil Pathak

Hi Daniel thanx for replying my previous question

i have top commentators widget on my sidebar which appears on every page of my blog. but some SEO gurus says linking to other people from all pages off your site is not advisable from SEO prospective.

my question is does it really matter how many page/s from your site link to other page, or does this by any chance effect my page rank (i have none to worry about though)

Yuen

Like Kali Lilla, my question is: How to kill duplicate description content in Google Webmaster?

human x4

Thanks for sharing such wonderful info. Have a good one man.

Kali Lilla

Great post!

My Question:
Google webmaster tools keeps saying I have duplicate title tags. I have no idea what this means or how to fix it. Any ideas?

Thanks much!

Personal Checks

its a Plugin issue.. Turn off all plugins then check it.. usually it will have gone.. Turn each one one by one on. That will pinpoint the issue

Sohail

Nice ansers daniel 🙂
I just want to ask you that
"I want to have a custom theme for my blog, I can't go for services like unique blog design who start from 2000$, Do you recomend anyone who can design on my specification for a reasonable price?"

Yuen

Hey Al, I know answer for your last question, it's quite easy.
Sorry Daniel because I ks you.

Al, here is the difference between Windows and Linux hosting:

Free / Open Source Software Support:
Linux: 6 Stars
Windows: 2 Stars

ASP:
Linux: No
Windows: Yes

ASP.NET 1.1 & 2:
Linux: No
Windows: Yes

Visual Basic Scripts:
Linux: No
Windows: Yes

PostGRES SQL:
Linux: Yes
Windows: No

MS SQL:
Linux: No
Windows: Yes

MS Access:
Linux: No
Windows: Yes

Miva Merchant Support:
Linux: Yes
Windows: No

SSH:
Linux: Yes
Windows: No

Windows Media:
Linux: No
Windows: Yes

Web Server:
Linux: Apache
Windows: IIS

Medical Transcriptionist

Thank you Daniel for clearing my doubt.

Yes, I'm getting the error only on admin panel, the website keeps working.

I tried with deactivating the plugins but that couldn't fix it.

I'm using the latest version of WordPress.

Nowadays, the frequency of getting that error has come down drastically. I think it's an error related to WordPress itself.

Now the question for this week:

"You have placed an email subscription option at the end of each post and the results could be marvellous except that many of those who subscribe fail to activate the subscription. Did you notice that?"

(I followed you placing a subscription option, and after noticing the flaw, placed a reminder below the subscribe button to look out for activation mail.)

Nowadays I'm craving for Fridays for an interactive session like this, thanx a lot.

Al

Hey Daniel, one question here. You advertised Doreo for hosting some days back, and I went to check them, but they had Linux hosting I think. Does that pose a problem since I'm a windows user? And what's the difference between Windows and Linux hosting?
Thank you very much 🙂

SATISH

Sorry for the bad question Daniel…. I just wanted your thoughts about my blog. Now I realize that it would be harmful to the Q&A section here.Sorry for that again.
I asure you that next time when I ask a question, it will surly be useful to your readers and to Q&A section articles 🙂

Daniel Scocco

@Melvin, usually I nofollow them when there a big amount of links, say 20 or more. The reason is to avoid problems with Google considering the posts as link farms.

On the Q&A column I nofollow them for 2 reasons. One is to avoid getting people that ask a question just to get a backlink.

The second is that I can't control the website of everyone (to make sure they don't have black hat going on), so it is to remain on the side out. Linking to a bad neighborhood site can be a problem (and I had people submitting questions in the past from such types of sites).

Todd Andrews

Useful answers as always, Daniel.

Melvin

Daniel, why do you always almost nofollow all the links in the blog post?

SEO Genius

Overall another great installment of blogging questions and answers.

Another question for you Daniel to keep you busy in the future. 😛

What do you believe the most important factors leading up to a blogs success are?

Thanks.
Comments are closed.