Blogging Questions & Answers 11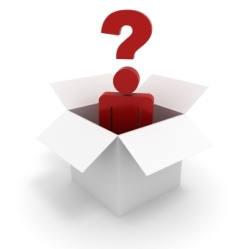 Some interesting questions this Friday. If you want to see your question featured on this column you just need to drop a comment below with it. All the questions will be answered (first come first served).
1. Sharon Miles asks:
We already have a long established website and are now trying to determine what is the best way to add a blog:

Is it better to start an independent blog website with a different IP address and have the blog posts link to the various pages of our existing website? Or is it better to add a blog folder to our existing site and have the blog pages added in as part of our site? Are there pluses and minuses for both possibilities or a better way to do it?

If the best choice is to add the blog to our existing website then what is the best way to name the folders within the url pages of our site?

Most blogs within a site that I have seen use many files with numbers in the name of the url: ie http://www.nameofsite/blog/2008/07/06/567 or http://www.blog.name of site/2008/07/06/567. Which of these two is better?

For SEO purposes we generally try to limit the number of folders and to use keywords in our folder names. Can we name the blog pages in our site with just one or two folder names using the keywords of the blog articles in the URL like: http://www.absolutecomfortonsa…..edding.htm ?

Does wordpress allow us to write meta titles and meta descriptions for the blog pages?
For the first question, I would highly recommend putting the blog inside the domain of the existing website. The are two main reasons reasons for this. First of all, provided you put the blog on a folder and not on a sub-domain, all the links that the blog will receive will count to the main domain as well.
Secondly, blog visitors will be more likely to visit the main website if they see the same domain. It is easier to associate and trust the same domain after all.
For the folder, I would just www.sitename.com/blog/.
For the posts and pages, use a simple title based permalink structure. So posts would look like www.sitename.com/blog/post-title/
Yes WordPress allows you to write meta title and descriptions tags. Some plugins allow you to do that manually on each post, but the easier way is to get a plugin that handles that automatically. All-In-One SEO Pack should do it.
2. Mugil asks:
If you were a social media power user, how would you leverage that status?
Social media power users usually love social media and the community around those sites, so there are not many ways to leverage that status other than by keeping sharing interesting stuff with the other users.
Sure I would be glad to help friends and bloggers that wanted to get some exposure for their articles and content, but the quality should be top notch, else by helping them you would be undermining your own profile.
I've heard in the past that some top social media users were willing to submit content in exchange for money. Honestly I don't believe that happens very often.
3. FDr asks:
I was most intrigued by your theory about most everyone having a website in 10 years. Could you expand some on that? Why would our use of technology move in that direction? Would it have something to do with personalizing the technology for our own ends, or the nature of social life on the internet? Just curious.
I think that pretty much everything is going to migrate to the Internet, or more correctly put, everything is going to be traveling over IP.
Telephony, television, RFID tags… all the information around the world will be digital and will be connected on that huge network that will be an evolution of what we call the Internet today.
On your house it will be just like electricity is today. You will have an electricity plug, and an Internet plug.
Under that scenario, I believe that most forms of communication, interaction and professional activities will be carried virtually. More and more people will work from their house and fewer and fewer people will work for large companies that require its employees to be gathered on a single physical location.
As a result, having an online presence of some sort will be a requirement to be in touch with that virtual world. It will be how people find you, how they get in touch with you and so on.
4. Yawza asks:
You mentioned the metamagic plugin. Are you using this plugin because I don't see any underlined words in your posts to get the auto generate meta description to work. I have this problem where all my descriptions and keywords are all the same for each posts. How can I fix this? The metamagic plugin would seem to work well but im not sure if it works.
Good question. I just use half of that plugin indeed. That is, the keyword part. I use it to generate meta keywords based on the tags of the post. For the meta description tag I use this plugin.
5. Silvery asks:
I know you have been very helpful in answering your readers' questions. Will there be a time when you run into some very-difficult-to-answer kind of questions from them? If yes, how do you go about dealing with the difficult questions?

Do you choose :
1) to try you very best to find an answer?
2) not to answer by avoiding your readers?
3) to admit you don't have a suitable answer?
4) to KIV the questions and get back to readers once you find the
right answer?

My point is that we bound to encounter certain questions which we have never thought of. Do you agree with me?
Yes I think as the time goes we will have both easy and hard questions coming. If I come across an answer that is tough but interesting at the same time, I will do my best to research, inform myself and then post a qualified answer.
If its a tough question but not related to my interests, I will just say I don't know the answer to that.
6. Missy asks:
My question is how many plugins will a wp theme hold adequately?
I am not downloading any more plugins, as i fear that this is or will slow my site down.
On Daily Blog Tips I have 11 plugins running, I that is as far as I would be comfortable having. Some plugins will inevitable increase the load on your server. Others might clash between them. So overall I try to keep this number as small as possible.
I just use plugins that I absolutely must. If there is something I can do without a plugin, I will, even at the need of spending some time to integrate it into the WordPress code manually.
7. Team ray asks:
beside blogging do you do any ppc, or affliate marketing?
also what do you consider that makes a great theme?
I use PPC only to promote my projects and websites. I don't use it to make money.
I am starting to experiment with affiliate marketing. Mostly on my current websites though, I still have not created sites specifically for making money with affiliate programs.
It is a very effective way of making money online though.
For the second question, a great theme must be visually appealing and functional at the same time. I always prefer clean themes though. I don't like heavy graphic effects or colorful stuff.
Browse all articles on the Q & A category
13 Responses to "Blogging Questions & Answers 11"
SEO Genius

I would say affiliate marketing is effective if you already have a site developed with a large amount of traffic. I think you need more traffic with affiliate marketing to ensure you get some good results.

Paula

I just totally trashed my blog and started from scratch only a few days ago and uploaded about 6 or 7 plugins. I didn't realise that they might clog up the server…I will keep that in mind if I start getting carried away with all the flash and fancy ones. There are so many cool plugins these days that it's hard not to use them.

The Groovy Vegetarian

11 plugins? Wow. That really blew me away. I have over 20 plugins on my main blog. On my other blog (G34 Media.com) i have close to 15.

And unfortunately the wp community keeps coming out with even more awesome plugins. Yikes!

I'm sure there is a threshold, and you bring up a good point, as far as server. That is they key, i probably need to consult with my webhost, and see what they advise.

Thanxs for answering my question. You rock. This Q&A has proven to be very helpful, and it was majorly generous of you to propose it.

I've yet to read each one, i don't know how you do it. Kudos to you!

Missy.

revenue

Yes I love blogging n monetized my blogs, thanks 🙂

Yawza

What type of security measures are taken for DBT to prevent browsing of subfolders. Thanks

Siberia

Thank you, various points here really applied for me, good post!

Nick Stamoulis

Great stuff! ALthough we've found better luck setting up blogs on keyword rich domain names as opposed to within the sites themselves.. either way – you answers are great per usual!

Ultimate Blogging Experiment

I completely agree with putting your blog on your domain you already have. Most everyone already knows your domain suggest adding a blog page on to it will get all your traffic to have the chance to go to your blog. I know many companies that have tons of traffic going to their main page and just adding a blog page on to the already established website will allow for your readers to easily remember where your blog is now. Basically having to separate domains is a waste of time. If I understood one of those questions correctly.

Kyle Carlson

I just started reading DBT and really enjoy it. I also just started a WordPress powered blog and it's fantastic. This article actually answered a question I had (about how many plugins you use). I'll definitely be checking it out more often. Keep it up!

Kyle
The WordPress Project

James Madara

What are the best ways to attract readers to a new blog? How many posts should you have before attracting visitors? Thanks.

SATISH

As always, this Q&A is very informative.

contentinacottage
Meg Meyer

Your answer to question # 4 is really great. In S.E.O. – Updating meta tags gives bloggers a major advantage over those that only have the blog homepage's meta keywords and description being used for all pages.

This way, every single post or page can be optimized for whatever the keywords of that post may be. It's a fabulous way to get into the natural search results!

Sincerely,

Meg Meyer
Comments are closed.