Are Blog Comments Dying?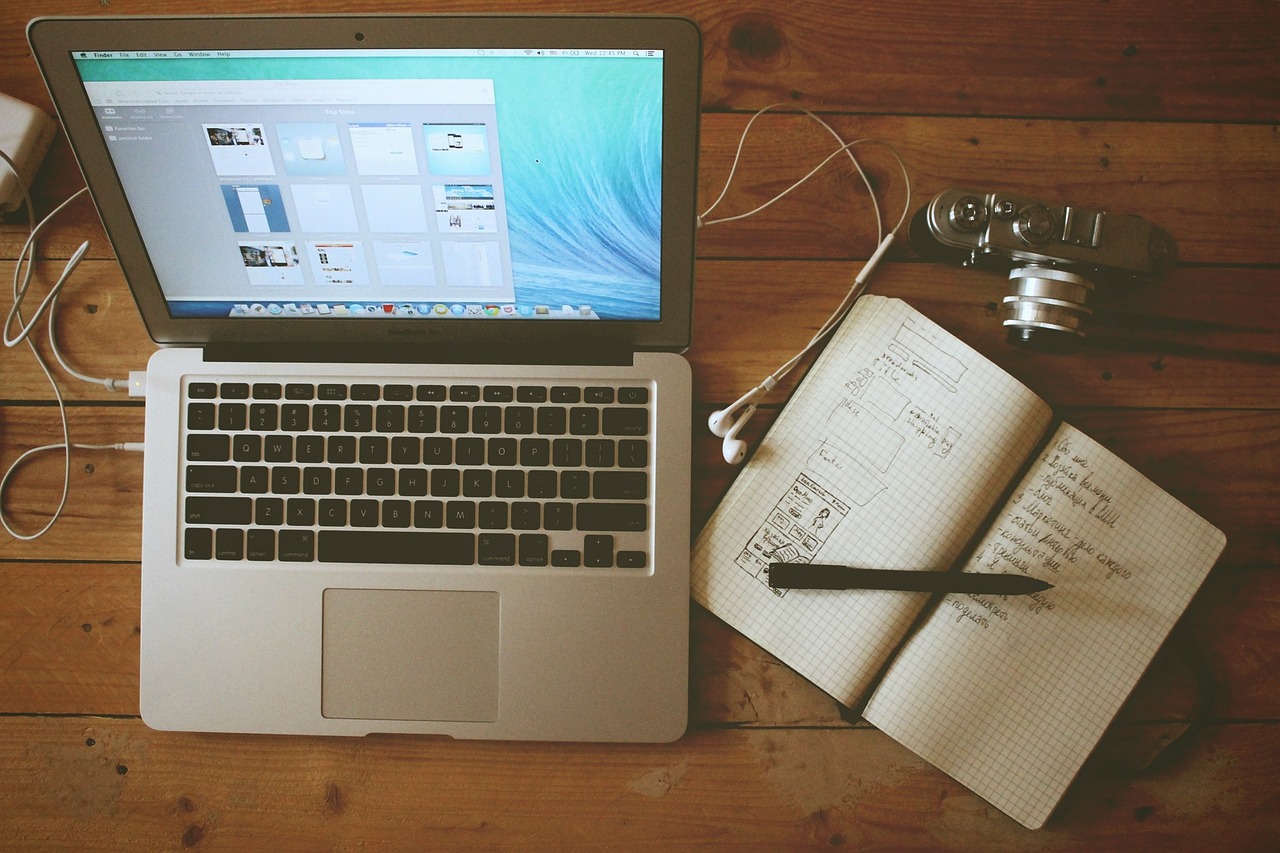 This is a guest post by Margaret Adams. If you want to guest post on this blog, check out the guidelines here.
A couple of weeks ago a post here on Daily Blog Tips highlighted the fact that there are fewer comments on blogs these days than there once were. Does that mean that people are less interested in blogs? Could it mean that people are changing the ways in which they interact with blogs?
Here's my view.
Commenting on Facebook
These days I'm more likely to comment on a blog post if the blog owner has Facebook comments enabled.
I think this is good new for blog owners. When I comment, my comments show up on the original blog, but they also appear on my news feed in Facebook. That means they show up on my friends' feeds or on my fans' feeds, if I'm commenting as my page.
Facebook comments give the blog owner more exposure, and they help to show that I'm a helpful person, too.
The benefit doesn't end there. I can follow the comment I've made back to Facebook and explain why I've commented. I can explain what it was about the post that encouraged me to comment in the first place. I can do all of this to a highly targeted list: my list of fans or friends. Every one wins.
Tweeting the post
I actually prefer to tweet about a post that I like rather than comment on it. I use a URL shortener to help me. When I tweet, I tweet good advice to my customers, so I explain to them — as far as anyone can explain — in only 140 characters, why the advice in the post will be useful to them.
There's no comment on the website, but there's good exposure for the original post. I have over a thousand targeted followers. Most of them are not Daily Blog Tips readers or readers of the other blogs I tend to use as a source of good advice, so I'm promoting a new site to them. That's good news for Daily Blog Tips. There could be new readers over here as a result.
Reactions, not comments
Shortly after I read the post about blog comments in Daily Blog Tips last week I clicked through to a very popular site and saw, at the bottom of the most recent post:
0 comments, 52 reactions.
That, I think reinforces the trend. People are reacting to posts. They are promoting posts and websites that they like, just as they always have. They're just not commenting beneath the original post.
So is blog commenting dying?
You'll have your own views. I think the nature of commenting is changing, not dying.
I don't mind if people who read my articles tweet about them, or share them on LinkedIn, or comment on them via Facebook. I'm still getting endorsements for my work. They just don't show up on my site. I have to live with that.
As a blog owner there is an upside to fewer comments. I don't need to keep and eye on the comments and remove those that say:
"Great post! Now come over to my website (URL posted) and buy (specified product or service)."
All of this leads me to think there's more to the so-called demise of blog comments than might immediately meet the eye. What's your view?
You could comment below, or you could tweet about the post, or you could share it via …. Well, you get the idea.
About the Author: Margaret Adams helps independent professionals and expert-led consultancies to use the online world to build the success of their offline businesses. You can read her work — and comment on it, if you wish — at MargaretAdams.co.uk
Browse all articles on the Blogosphere category
21 Responses to "Are Blog Comments Dying?"
Jerrick

As a blogger ,ofcourse you wish that your reader would help you to share and post in their social media so you can get more traffic.
But not every reader will do this because some people do not like other to know what you actually doing and some people would like to stay anonymous.
If you won't believe, you change your comment box which only allow blogger, facebook user and twiiter to comment with their account.
They will rather do not post or share anything.

Mike

The game is definitely changing, not dying. As a blog owner, you gotta roll with the new advances in social networking and user interaction. I think this gives users more flexibility on how to share/promote/converse about a topic that interests them.

Great tip about the facebook comments, gonna have to enable that on my sites. I think it helps with social stickiness and makes you look like you're on the up and up.

Marine

Interesting observation. I think Facebook and other social networks has become both blessing and a curse for blogs. On one hand they simplify the process of finding an audience on the other the mechanisms as "like" stop the discussion going.
I think another problem of the lack of comments is the content. I do a sports blog and the reason why I started was that I found there is little variety of information on the mainstream sites. Unfortunately, blogs often go the same way, everyone writes about the same things and sometimes when I read articles I have a feeling that the bloggers did just a bit of copying and pasting from the mainstream sites.

Margaret Adams

There's also been a Twitter conversation on this subject, following the post.

I share posts in several ways, via Twitter, via Facebook (business page) and then from my business page to my personal profile. Then I go over to LinkedIn and post an update.

I did all of these things to help to promote this post. I wonder how many new people came into contact with Daily Blog Tips as a result.

Glad to have given fellow readers of this blog some food for thought.

s

true words. comments on my own blogs have pretty much died in the recent months. though there is discussion going on both twitter and google plus.

some comment platforms can import discussions from twitter and facebook. google plus would eventually get supported as well i guess.

but the fact remains, people no longer like to comment on blogs. unless you are techcrunch or engadget or mashable.

Nick

I admin on 3 blogs – business, personal and scout group – and I think I prefer to see comments on what I write as opposed to "Like"s and reactions, etc. If there's something you find interesting about what I write, I'd be curious as to what it was.

On the flipside, I'm not a fan of commenting on blogs if there are no other comments present. There's something about being first to leave your mark that makes me question whether or not the original author intended for comments to be left.

Though I have Facebook comments enabled on my business and personal blog, they've not been used yet. Disqus is a system I like and use both on my blogs and while commenting on others 🙂

Lionel Bachmann @ Model Trains

I'm not a big fan of facebook commenting, and I won't comment on a blog that uses facebook as their commenting platform. I like to have my comment on the website so the author knows there is someone who is actually reading their post. I don't see how having my comment on the wall of my facebook profile helps interact with the post's author. If I think the article is good, and I don't want to leave a comment, then I'll post a link to the article on facebook, or twitter.

Nasrul Hanis

Wow. A new perspective regarding to blog commenting – and this is interesting. Maybe we start to realize that our blogs got smaller number of comments that before and we are start worrying – but your points above gave me some eye opener – and it's time for us to optimize this change!

Donna Merrill

Although I agree that things are changing, I still feel like a good comment on my Blog is worth its worth in gold!
When I go to a blog to syndicate, I sometimes read comments because it gives me different views. Also, I can meet new friends on people's comments. If I see a person that actually gave a great comment, I may be attracted to that person to do further syndication or business with.
So, I would say Yes, I still like comments.

Daquan Wright

Will blog comments die?

Jeff Atwood (coddinghorror) once said that a blog without comments enabled is not a blog.

To connect to that point, of course they are enabled here, but good content will always net meaningful discussions. As meaningful content is symbiotic with meaningful discussion amongst those interested.

You have to remember people go to several blogs/forums/websites in any given day so you are vying for their attention as well, not to mention their job and school just starting up. The attention that social media engagement obtains is definitely apart of that, as people a lot of time on Google+/Facebook/Twitter/Linkedin, etc. But those are channels and social media gives you the power to channel those networks right back to your own blog by being active on them. So it's a give and take thing in my opinion. But I don't ever see comments dying.

OEBooks

Always saw the 'blog' commenting as more hype; Glad to see it windng down. Makes it easier to reach bloggers focused on content over weeding thru the nuggets blogs employ to be popular.

Marija

Thanks, Margaret.

I'm with Robert about the privacy thing. And, Tammi, I agree, it's not one-size-fits-all, you have to know your audience. Nevertheless, I like it that Margaret showed me a different perspective that I hadn't thought of.

Tammi Kibler

We have so many different choices these days, there probably isn't a one-size-fits-all solution anymore.

If your audience is on Facebook and Twitter, then conversation there may replace conversation on your blog. Many businesses find the benefits of sharing exclusively through social channels outweigh potential lost audience.

However, a lot of people are not yet on board with social networks. They view them as a form of entertainment. If your clients think Facebook is a frivolous waste of time, or a place to connect with friends and family but not business, they probably will not engage with you there.

There are no one-size-fits-all solutions in a long-tail economy.

Which makes me very happy.

Sarah Arrow

Good post Margaret, often the measurements of success are the most visible ones – comments. But not everyone is a comment person. I have one blog where few people comment but I get 3 or 4 emails a day from the posts!

I also don't like Facebook comments but a lot of people do and have doubled their traffic using it on their site.

Margaret Adams

You can get the technical information about Facebook comments from Facebook. It's in the developers' section. You have to remember to put some html code at the end of a post, I think.

New ways of commenting are all about finding the right ways of getting exposure, don't you think? Nothing stands still in the blogosphere.

Courtney Engle

I still prefer Disqus, LiveFyre, or similar systems over default comments in a cms, and I really dislike Facebook comments. Depending upon the person's privacy settings, they may not be so effective. Likewise the SEO value isn't great, and there is no exporting of comments if you switch.

Marilyn Sherman

Thank you Margaret for your very interesting post.

This topic is very pertinent for my blog and something I've been a little frustrated about since I've started. Recently I've started a non-profit blog as an information source for stroke patients. The blog has been well-received in stroke circles and I'm closing in on 20,000 hits so far, a number which I'm delighted with. My readers are world- wide.

My main intention though is to have readers post tips and information of their own to the blog, so the data base will increase, but I've had little response in that respect. I've discussed the problem with stroke professionals who have not been terribly surprised; apparently it requires dynamite to get stroke survivors to become involved, although research indicates that information updates are something that they need and want.

I too am uncomfortable about using Facebook.

There may be a generational problem with my cohort as well, although unfortunately stroke is befalling younger people more and more.

Any suggestions?

Robert Boland

Very interesting post Margaret,

However personally I don't use like to comment with my facebook account. Whenever I see Facebook comments on a blog I won't use it because I don't like the idea of everyone of my friends seeing a comment that I wrote on a blog, it doesn't really appeal to me. I like some things to be private,

And yes I agree, a lot more people are "reacting" to post's rather than commenting these days – it's good and bad

JENNIFER BROWN BANKS

Margaret,

Interesting perspective—thanks for sharing it. I think that some of the dynamics of commenting are changing. I think that because readers are time pressed, and on information overload, that many are opting to "engage" in quicker forms of interaction, (i.e. Tweeting, "Liking," reacting.

Call me old-school, but I still prefer engaging in dialogue brought about by clever commentary.

herman dailybits

I'm still not a fan of facebook-commenting system, because as an IT-consultant I have visited already numerous clients where facebook is still blocked by the company firewall.

By implementing facebook comments all those employess are blocked from giving a comment on your blog.

Marija

Hey, I've never thought of this. This is an eye-opener. How can I actually enable Facebook comments on my blog? Is there some plug-in?
Comments are closed.