6 Lessons I Learned in Two Years of Blogging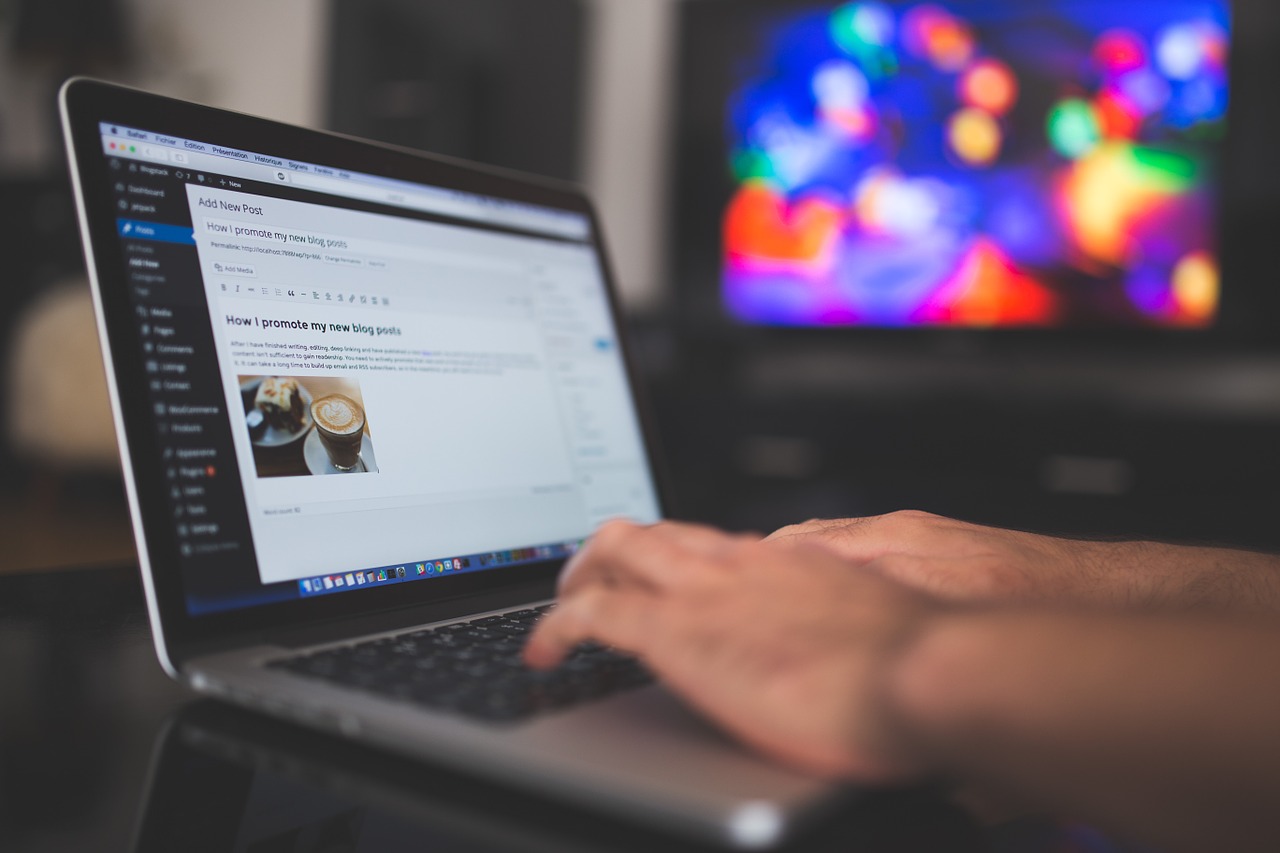 This is a guest post by Aseem Kishore. If you want to guest post on this blog, check out the guidelines here.
Back in March of 2007, I started a personal blog using the Blogger platform so that I could create a knowledge base for myself. Two and a half years later, I now run two blogs that generate more than double the income of my current job.
Over that time period, I've gone from never hearing of a blog before to managing several writers, switching between multiple hosts, interacting with lots of bloggers, etc, etc. Though it's been a great experience, it has not been without its share of pains either.
Those pains, however, are what can either make you lots of money or make you frustrated and give up early. There were several times when I was sure that blogging was over for me, yet with some luck and helpful people, I managed to make it through.
Here are six lessons that I personally feel can make a difference for anyone who wants to become a successful blogger. If you feel differently, feel free to post your thoughts in the comments.
1. Backup everything — Yes, before passion and content and everything else, make sure you back up anything and everything. That includes the database, the images, and any other files that comprise your website or blog.
Even if you get zero traffic, that content can still be valuable, you may just not know it yet. Make sure you have several backups and backups of the backups.
2. Learn SEO — I agree that great content will get you traffic, but it's still essential to have basic knowledge of SEO. Permalinks, post titles, keywords, sitemaps, etc. You should know about these things and implement them.
SEO and content have a kind of symbiotic relationship in my mind, where both get benefits if the other is around. Also, you don't have to know a ton here. Personally, I've never hired an SEO and probably won't, but it may not be a bad idea to go to a SEO conference or take a class. For me, just reading online was good enough.
3. Write consistently and often — Unless you start making more money from consulting gigs, book deals, or selling your own products, then you should make sure you write consistently. I've written 1 to 2 posts on Online Tech Tips every single day for more than two years.
Granted, I now have writers, but this was after a year and a half of writing by myself. Matt Cutts of Google has publicly stated that it's best to add content to your blog on a daily basis, if possible. This makes a difference, I promise.
4. Get good help — Another reason I believe I've been able to do well in blogging is because I can rely on some really good people to help me in areas I don't have an expertise in.
Frankly, most people are not Linux or programming gods who can type commands away to configure their own servers or modify their themes. If you can't do something yourself or don't know how, it's best to connect with someone who does, even if you have to pay.
Having a really good technical person you can rely on is very important. If you can do it yourself, great, but if not, reach out to other bloggers or friends and see if there is someone you can trust to help you.
5. Build links intelligently — Firstly, make sure you don't buy links or do link exchanges or write posts for money. Now, if you have great content, you'll probably not have to do any link building after a certain point.
However, in the beginning or if you're not getting much traffic, you need to get people to notice your site and content. Write guest posts (like this one), submit your site to directories like DMOZ and Yahoo, share news on social networks, link out to other blogs in your niche, join blog carnivals, etc.
6. Relax & take breaks — Finally, try to keep yourself from becoming a miserable person. Blogging can do that, no matter how much money you make! It can be frustrating, annoying, tiring, and plain stressful.
Do not become obsessed or compulsive otherwise you'll drive yourself crazy. Take breaks with family or friends and try not to think about your blog for sometime. Of course, don't neglect your content, but make sure your life is balanced.
That's it from me! Maybe these were not the most mind-numbing new lessons you've heard of, but they were absolutely key for me. And I've learned that reading something and implementing something are two very different things. When you implement, you'll see the benefits.
Aseem Kishore is a blogger and Internet entrepreneur who blogs at Online Tech Tips and Help Desk Geek about technology, software, and computers.
Browse all articles on the Blogging Basics category
40 Responses to "6 Lessons I Learned in Two Years of Blogging"
bestlinh

" I've written 1 to 2 posts on Online Tech Tips every single day for more than two years."
It's wonderful!
Do you reach 10,000 hours of genius (as Outliers said ;D)

Umar

Thanks for your tips for us.. i will try to do that.. well.. its very nice blog.. i visit and read this blog anytime i need an idea.. thanks for your tips..

Jeff Sabo

Writing consistently and often is a great tip! If something is not updated on a regular basis, people will think you lost interest in doing so or will no longer provide updates. Having that consistency will get people to come back to read more often.

Learning SEO also helps as well. Having a basic understanding of how to optimize a web-site will help get more traffic to your web-site and bring more traffic to your blog. Understanding how keywords work will also help when writing the titles of your posts and the content in the articles.

deakaz

I agree with these great tips! The tip ive found to work the best, is to write frequently.

Its very important to backup, its made easy if you use wordpress by installing a simple plugin, the plugin with automatically email you a backup of your database.

Young

Regarding No5 against the paid links or paid posts, that depends I think, or TLA or Reviewme may be no business this Christmas, and Johnchow will be no income to buy Christmas tree. 🙂

George Serradinho

I think all your points are very valid. It's funny how we learn over time and we do our best to not fall for the same mistakes. I would like to mention that I make millions of backups just in case something happens and I need to fall back.

Taking breaks is a must if one has to continue for long periods, sometimes we just need to take a break and relax and forget about things. Then we come back all refreshed and eager for work.

Eric C

One of the best posts I've read on blogging in a long while Each piece of advice seemed new and worthwhile. Really good.

Adeline

I agree on the backup everything. It is so impotant especially if you being writting since few months back.

It would be great if the backup is running daily rather than once a week because you never know when the hard disk will crash or start updates or edit your content.

Steven Richardson

The thing I fail at ther most is number 6. I burn myself out and find my output and income slip right down.

Hal Brown

I really like point 6 -Relax & take breaks. Nothing, no job is more important than your health and quality of life. Cliché, but no one will remember how much time you spent with your computer as a good thing.
Thanks for a good 'remind me to do this' post.

Nick

I just wanted to say thanks for writing this because this is so true stuff. Also I wanted to mention that it takes time to be a good blogger/writer and after a while you learn more and more.

I never knew anything about blogging but I just kept doing it and read other blogs, found blogging tips and just learned my self and I am still learning right now. You never stop learning how to blog, you always will learn something new.

It's great. When I start getting upset because I can't find anything to blog about or just don't have to motivation to blog at the time, I just take a break, in fact, somedays I take a whole day off the computer. Sure I may check my email but that is IT.

Then when I come back, I can write because my mind is fresh and ready to ago again. I'm also a photographer so that also helps being outside and just doing something else to get your mind off from blogging, I even play guitar to get my mind of blogging.

I just try to be my self when I am blogging.

Great post and I'm keeping it as reference.

Lucy Thorpe

These are useful tips.
I would especially like to know more about how you went from writing your own blogs to needing help and how you went about getting that help.
I would love to write more stuff for others and wonder whether it just comes down to knowing the right people in the right niche at the right time. Did you advertise or use friends ?

Chad

1 to 2 posts per day is impressive. I am currently doing 3 posts per week, and that can be hard to find the time for.
I have to believe that posting with such frequency & consistency has contributed to your fast growth, no?
Good info.

Fatin Pauzi

Wow, 1 to 2 posts for every single day? You are so great! 😀
In blogging, the hard thing for me to do is to keep update the content of my blog. This is due to lack of ideas and still doing everything to overcome it.

Gabe | freebloghelp.com

Good set of lessons learned here, especially about writing content regularly.

The one part that I'm a fan of is using directories. They're just not as powerful as in the past and not only can it be time consuming, it can get expensive (Yahoo directory is $300 US per year). Hard to see a good ROI on that if you're a new blogger.

John White

Regarding rule #1: If you're not backing up, you should be. Have a look at

Agent Deepak

Making a back-up is very important. I have seen blogger who forget to do so and suffer due to it.

Steve

For me, I'm a slow writer and it will take me few hours to come up an article. The reason for me to blog is to improve my writing skill. There's so much to learn. I thought blogging would be easy, but that's not true! Thanks for your tips!

Karen

Great tips, thanks very much for the list.

You've scared me so now I have to go and figure out how to back up my blog. Even though it's early days for me, I would panic if it just disappeared all of a sudden.

Karen

Bachrum @ Online Business Solutions

I would like to highlight #3 which my day job doesn't give me the time to achieve it.

I write a 3-5 post when I have a time to do that and make it publish scheduled. I wish I can write the post consistently in the future when I have enough revenue from my website and doing full time blogging.

Btw, Thanks for very nice guide and reminder…

KiksMedia

great stuff Aseem Kishore , I also visited your blogs the designs are nice . All the best ….

cheers

Chris Peterson

Firstly I would like to say thank you, I have been reading quite a few blogs in your niche lately and I can honestly say I have finally found one that is a wealth of knowledge.

I liked every point. I'm agree with you first and second lesions, Backup is primary important for all blogger and knowing quality SEO tips, If we know details procedure in SEO then it will be help to us about writing Meta tags, analyzing competitors and also other marketing technique which will help to get better leads and ranking in major search engine. Without knowing SEO, I think we can't achieve high level.

Some how I am not 100% agree in your 5 step, link exchange is not good but build link is more important to achieve good ranking in your target keyword, if we will not make perfect link structure we will not get ranking on all keyword.

Andrew @ webuildyourblog.com

"Get good help" – one of the best tips ever. You cannot do blogging stuff on you own if you want to be successful. Ask for advice – it's not a failing if you do, and if you can, get yourself a mentor who's 'been there and done it'.

Andrew

nowGoogle.com

If you have become bored of searching in a single search engine, this may be very useful to you. Today search engines hold an important place in the web because it gives a lot of information which we required. To get any details we normally use the biggest Google or Yahoo. If you will have a chance to access multiple engines in a same time how do you feel? The time has come to you to access the multiple search engines. You can use OR or AND options while searching in the engines. You can have different results from different type of search engines.

Darni

I'll go to your blog and see what a blog which make a lot of money looks like.:)

mohsin

very nice post, although back up is important, but i think there should be a list of best practices to ensure that we will be able to restore it also 😉 because most back ups prove useless when it comes to restoring. And yes, to blog daily is really must and painful also. Nice post. thanks

Gloson
Henri

Solid points. I would add "write on a topic you are passionate about" because otherwise you do not have the fuel to write every day. I guess you could outsource it all, but but 😉

That reminds me. I really need to submit to DMOZ and find some blog carnivals in my niche.

Dana @ Online Knowledge

Really great learning! Btw, if possible you should elaborate more about the reason behind why we can not do such thing.

Chester

Rule no. 1. Back up everything! Amen to that. Thanks for bringing these lessons. Surely bloggers could relate to your post.
Comments are closed.