Have your online sales been dwindling and decreasing? Are you searching for ways to get your website into the hands of more visitors and shoppers? If so, your website might benefit by having an improved conversion rate, and in that case, you've come to the right place. We've compiled a few of our favorite tips for website conversion and want to share with you 10 proven strategies for success in increasing that conversion rate.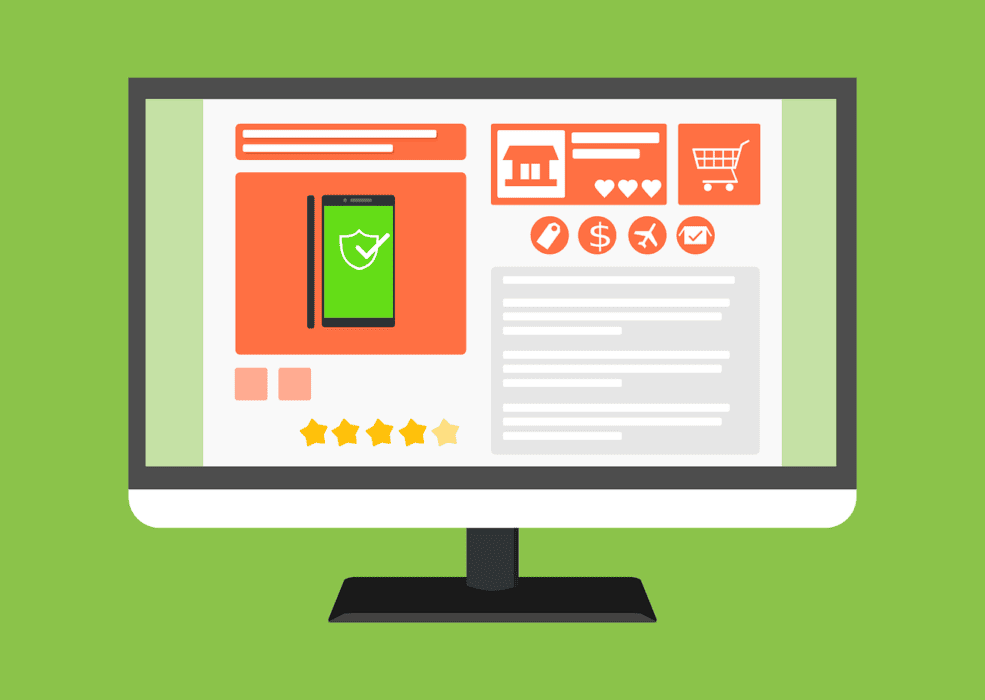 What is a Website Conversion Rate?
Your conversion rate refers to the number of your website visitors that end up following your desired calls to action that you post on your website. For example, suppose you post blog articles with hyperlinks leading to some of your product pages with the intention of incentivizing your website visitors to shop for your products. In that case, the percentage of your visitors that actually do shop for and buy your products dictates your website conversion rate. Spending time and money on increasing your conversion rates is a worthwhile investment because it can help to increase your website ROI and company sales. So, here are our favorite 10 proven strategies that can improve your website conversion rate and, as a result, increase your sales and traffic.
How Can I Boost My Website Conversion: Top 10 Strategies
1. Know Your Audience and Their Needs
First off, you should make sure that you know your audience and their needs. This can help you to create a more attractive website design and more compelling website copy. For example, if your audience includes brides-to-be that are trying to save money on their wedding flower decorations, you'll want your website to display gorgeous, trendy wedding flowers, but you'll also want to emphasize your affordable pricing. You should lay into their "pain points," that many wedding flower arrangements are much too expensive for the average bride's budget, which is why they should shop from your company. Knowing your audience's needs will increase the success of your website.
2. Make Your Site User-Friendly
Next, you should do everything possible to make your website user-friendly. Even if this means hiring a software developer, it will be well worth the time and money. If your website is difficult to use or navigate, or if it doesn't look well-organized, your website visitors won't want to spend very long on it. You can make your website more user-friendly by improving the speed of your website, which will decrease the amount of impatient customers who are being driven away. You should also make an easy-to-read menu so customers know how to find what they're looking for. Don't forget to optimize your website for mobile use! Most of your customers will probably be looking at your website on their phones, so this is a must-have.
3. Boost with SEO Blogs
You should also spend some time improving your blogs to increase your website conversion. Your blogs should be optimized for SEO so your website is showing up higher in search engine results. The articles should also have strong CTA (call-to-action) links so visitors are persuaded to follow through to your products. If you don't already have a blog on your website, consider hiring a copywriter so you get high-quality, SEO-optimized copy added to your website.
4. Make Easy Payment Options
You can also improve your website conversion rate by making your payment processes easier and more streamlined. When your check-out process is overly complicated, it is likely that your customers won't complete their purchase. You can offer various payment methods and payment plans to make this a lot more attractive and simple. Make sure to work with transaction software to find the process that is the quickest and easiest. This will improve your sales and conversion rate.
5. Seek Customer Feedback
If you want to improve your conversion rates, what better than to seek customer feedback. Looking for customer feedback can help you to know exactly what your website visitors and potential customers are looking for in an online shopping experience. Make sure that you provide opportunities for them to offer their feedback in form of reviews, forms, and customer service communication.
6. Optimize Your Product Pages
Optimizing your product pages can help search engines to lead more visitors to your website. It can also help your potential costumers to be led to and attracted to your different product pages. Your product pages should be optimized with SEO-friendly descriptions, attractive photos, helpful reviews, and more. If your product pages are hard to navigate and confusing, you likely won't have as many sales.
7. Improve Your Website's Aesthetics
While you're working on improving your website's content, don't forget to improve the aesthetic of your website as well. If you have a clear, modern, beautiful website, it will communicate to your visitors that the website is updated and well-cared for. It will also tell them that you are on top of trends and efficient systems, making for a trustworthy and satisfactory shopping experience. Make sure that your branding, photos, and design are all updated according to the current desirable aesthetic trends.
8. Facilitate Communication and Customer Service
Boosting your website conversion rate can be significantly improved when you facilitate communication and customer service. If your website visitors feel like they can resolve questions or concerns in real time, they'll be more persuaded to trust your website and shop from your company. One great way to do this is to put a live chat service on your website for easy communication. You can also offer customer service calling options.
9. Remove Excessive Forms
One of the biggest roadblocks in the customer's experience is forms. If you have long, complicated forms linking your ads or blogs to your product pages and website, that will slow down your conversion rate dramatically. If you can simplify the form and click-through process, your conversion rates will increase.
10. Increase Transparency and Safety Nets
Finally, all customers want to feel safe when they're viewing a new website and potentially shopping from a new company. To increase your conversion rates and sales, you'll want to increase transparency and safety nets for your customers. Make suer that you have company policies posted publicly in easy-to-read language. Also, offering services such as fast and easy returns, money-back guarantees, and discount codes will keep customers on your page.