Top Factors To Consider Before Starting A Business Blog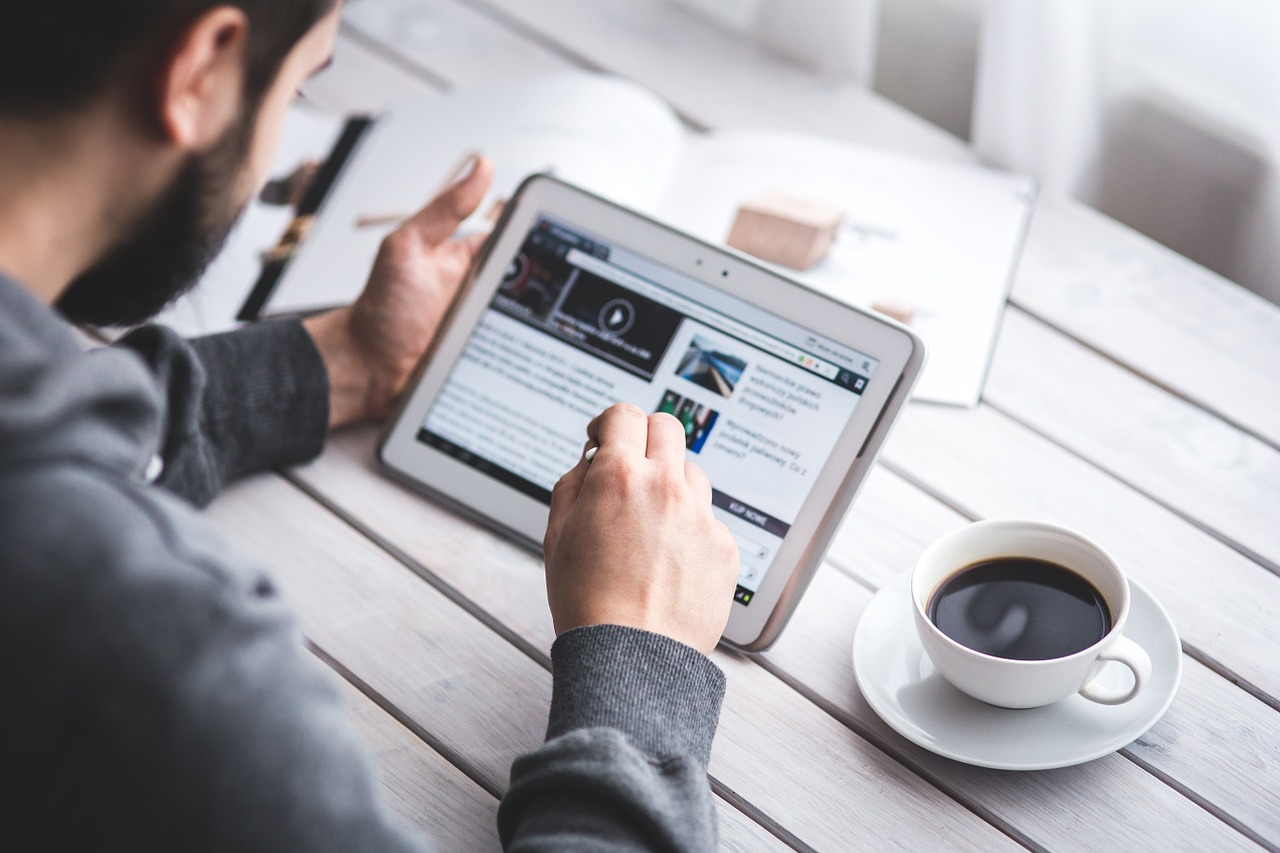 So you're convinced that your business needs more than a static website and you want to use a business blog as a means of marketing your products and services. Fortunately, it's never too late to start content marketing to grow your online presence.
Having a business blog is more of a necessity than a perk these days, and with this in mind, you simply need to sit down and consider some important factors before you start your business blog. For example, why and how will you start blogging? Who is your target audience and what is your core message? What types of problems are your potential readers facing and how will you be catering to their needs? How will you be promoting your business blog?
1. Read, read, and read.
Before committing to this project, discover the popular sites in your niche, and analyze what they do. The easiest way is to review their sidebar for a list of their most popular articles. Otherwise, you can always use SEMrush to find their highest traffic blog posts. Register and login for 10 free trials per day.
The purpose of this is to get an idea of the problems customers in your target market are having, what types of solutions currently exist in the marketplace, and how to generate content. To go out and regurgitate someone else's solutions will not help you build a reputation as an expert or authority.
2. Who is your target audience?
When you decide to explore the option of blogging to grow your business, you need to develop a comprehensive understanding of who your target audience and ideal reader is. While CNN or US News may be able to report on a wide variety of topics, your resources are significantly more limited, not to mention the fact that not all traffic converts equally well into revenue.
For example, I've had to recently undergo this exact exercise. I began working on StartABlog123.com as a way of helping non-technical individuals build a blog. Making money online and blogging can be a great way to supplement anyone's income, and many entrepreneurial people have the passion, but lack the know-how. Frankly, I don't blame them – working on servers, code, design, and SEO can be intimidating, and all it really takes to get started is a step-by-step tutorial.
In this case, my target audience is wannabe bloggers with no background or experience online. I cater to freelance writers, consultants, speakers, authors, businesses, and professionals looking to establish credibility and expertise online through a blog, which is why I discuss 'Reasons To Start A Blog' and not 'The Advanced Technical Guide To Conversion Optimization'. On the other hand, professional SEOs, programmers, web designers, and anyone who already knows how to build a website wouldn't find my guide helpful.
In your case, you need to determine exactly who you want visiting your business blog and what types of content/information you will offer them.
3. Decide on your core editorial tone and message.
While you can learn lots from the most popular sites in your niche, it is too easy to fall in the trap of trying to copy their content strategy, tone, and styles. Instead, it is important to consider how you can differentiate yourself. While some organizations may have size, cash, human capital and other resources, you may have the flexibility and nimbleness to address market needs faster. Also, if you are a small business, you can choose to be more conversational and personal in your writing and interaction with readers.
Maybe you have an idea but aren't sure how customer's would respond to it? This fear can be paralyzing, but maybe it's time to test it and seek validation. Validating your concept can be as easy as emailing some of your clients or running cheap experiments to further develop and refine your ideas.
4. Prepare evergreen content in advance.
Most popular business blogs have evergreen content – information that's timeless and relevant year round. Often, this content offers a continuous flow of organic traffic. Consider creating some evergreen content even before launching or promoting your blog. This will allow you to easily link to previous and related content once you start blogging regularly.
The other added benefit is the exercise of coming up with dozens of article ideas. This act will confirm that your blog's theme has enough depth to consistently produce content.
5. Create an editorial calendar for 12 weeks.
When you've got your arsenal of evergreen content published, it's crucial that you blog regularly. While it doesn't have to be daily, it should be at least twice a week. An editorial calendar will help you organize your posts in terms of topic, flow, and timing. Plan ahead and try to have enough content available to last a month into the future. This will take some pressure off of you and the content development team, especially during periods when you are not sure what to blog about.
6. Research your blogging platform.
Starting a business blog can be a daunting challenge, and often blogging platforms make the task even more difficult. While in recent years platforms such as Tumblr and Blogger have focused on improving their writing environment, most businesses will still select to self-host with a WordPress blog. Nonetheless, that doesn't mean you shouldn't compare Blogger vs. WordPress vs. Tumblr to find the best platform for your needs.
WordPress is the most commonly used CMS (content management system) in the world, and because of this, developers have created hundreds of thousands of themes, plugins, and widgets for the platform. Learning how to use the platform of your choice at an early stage will definitely make life easier and help you maximize results with your early posts.
For example, my favorite WordPress plugins include:
404 To Start – Sends 404 'Not Found' pages to your homepage
Akismet – Comment spam filter
Broken Link Checker – Checks your blog for links that don't work
Contact Form 7 – Builds a custom contact form
Dagon Design Sitemap Generator – Generates a sitemap for users
Flare – A beautiful social sharing bar for your content
Google XML Sitemaps – Generates a XML sitemap to submit to Google's Webmaster Tools
nrelate Related Content – Displays related posts at the end of your content
Quick AdSense – Insert AdSense or ad banners into your blog posts
WordPress Popular Posts – Displays your most popular content in your sidebar
7. Setup your social media accounts and newsletter subscription.
Start your Facebook page and Twitter account before you publish your first post. Even if you believe your ideal customer does not frequent these platforms, get control of your brand's accounts before you have to deal with copycats.
Otherwise, setting up these social accounts beforehand will allow you to build a following and share content immediately. One of my biggest mistakes was not getting into Twitter early enough. Now, it's the 3rd largest traffic source for one of my main projects. Social media is certainly one of the best ways to build a loyal blog following.
Similarly, start your newsletter signup as soon as you launch. With MailChimp or AWeber, you can send several newsletter updates each month or better yet, email your loyal readers a reminder any time you publish new content.
8. Find a theme and configure it to your needs.
Finding the appropriate web design for your business can be a difficult choice. If you have a website already, you can have a designer convert your existing site to the blogging platform of your choice. Alternatively, you can use a free template for a couple months until you determine the functions required from your blog. What do you want your visitors to do when they read your blog or what purpose does your blog serve?
If your blog is a lead generator, you need to develop a clear and concise call to action. If you intend on selling products or services, you may want to look into tracking tools for your sales funnel so you can optimize conversions. If your business blog is primarily focused on brand awareness, your design must encourage social sharing and interaction.
9. Devise a marketing strategy.
Garnering an audience for your blog isn't as easy as it may have been a decade ago, which is why you should develop a marketing strategy. Thinking about the ways to get your business in front of the right audience early on will exponentially increase your reach and set the trajectory for your blog's growth.
While promoting your blog is a complicated subject, here are some guides to get you started:
Traffic Generation Tips
Steps to Increase Your Blog Traffic
Are You Marketing Your Blog?
Like anything business related, preparation is critical to success. Just because any business can start a blog doesn't mean every business should. Building a blog and then abandoning it can be a huge distraction, not to mention a waste of time and resources that could have been used effectively elsewhere. Evaluate the pros and cons of operating a corporate blog, and decide whether it can further your business's objectives.
Please share your best corporate blogging tips in the comments below.
Author Bio: Gary Dek is the founder of StartABlog123 as well as a dozen other niche sites. He has been a full-time blogger and SEO expert for nearly 4 years, and is passionate about helping other bloggers, amateur and professional, build sustainable online businesses.
Browse all articles on the Blogging Basics category
7 Responses to "Top Factors To Consider Before Starting A Business Blog"
Alicia Rades

Awesome article, Gary. I love that you've pointed out that a business blog is more of a necessity these days. I was going to say the same thing!

My favorite tip you gave is probably number 4.

Another thing to consider is your budget. If you don't personally have the time for it, you'll probably need to hire a blogger, not to mention that it will cost a bit for hosting and everything else. But it's also worth mentioning that your blogging budget can come from your marketing budget.

Shawn Gossman

Great article! I think another great idea would be to hire a dedicated blogger for the business blog. CEOs and other management personnel need to focus on business, blogging might get in their way of that. Hire and intern and tell them to dedicate to the blog and make it just awesome.

Rahul Dubey

Hey Garry !

Really great piece of info. One must ensure these things before starting a business blog.

And one more thing which I would like to add in this list is one must develop a habit of writing good quality posts. Because preparing evergreen content in advance only will not do. Because when you offer high quality posts o your readers, the expectations increases. So when you fail to produce similar quality content in future, your audience or readers will decrease and you would be on loosing side.

So develop a habit of writing good quality content just to ensure your readers keep getting what they expect from you.

Rohit Singh

If you are planning blogging for your business then you have to become more serious than just being a hobby blogger as we are expecting to give more exposure to our business through our blog so great points mentioned and we need to plan our business strategy and smartly spread the message through our blog

Cheers and great post
Rohit Singh

Mustafa Gaziani

Hi Gary,

Amazing article. For every newbie business blogger it's hard to get started but this article works like a charm for all those bloggers.

Certainly, these tactics work a lot to start a business blog.
Thanks for sharing an amazing article.

Ryan Biddulph

Hi Gary,

I'd add that you really, really, really should love your business to make the blog go. Few have a passion for their business blogs, as they're intending to make money with it, or simply intend to grow businesses through blogging.

Money doesn't read your blog. Businesses don't read your blog. People do, and people need to feel your passion for your business topic to fall in love with you.

Smart tips here!

I Blog from Paradise because blogging and traveling are 2 of my passions. My energy bleeds through my blog, and my brand, and through my online businesses, because I always intended to help inspire folks to do what I do, and I believe my passion helps me draw in like-minded folks with ease.

Agreed on each point; especially the editorial calender. Fill it up folks!

I publish two 3,000 word posts weekly like clockwork to build my blog and businesses on a solid foundation of timely, in-depth, targeted content.

So far so good, I must say 😉

Thanks Gary and Daniel. Tweeting soon.

Signing off from Fiji.

Ryan

Corey

Excellent post, Gary! I think building up a stockpile of evergreen content in preparation for a launch is a great idea (and one that many business bloggers overlook). Also, having an editorial calendar in place and sticking to a consistent schedule is great to build the blogging habit. And thanks for the list of wordpress plugins… I hadn't heard of a few of those, but I'll have to check them out. -Corey
Comments are closed.